News Highlights
If you would like to receive Social Sciences News Highlights by email,
---
Hitting It Out of the Park with $3M Boost for Scholarships and Fellowships
Longtime campus champions Gary and Jerri-Ann Jacobs renew support for two of their passions: UC San Diego Baseball and the Division of Social Sciences. First established in 2006, the Jerri-Ann and Gary E. Jacobs Endowed Fellowship Fund is dedicated to exceptional graduate students in Social Sciences.
---
Test Eyewitness Memory Only Once
To prevent wrongful convictions, only the first identification of a suspect should be considered, urge John Wixted of Psychology and other top experts on eyewitness memory in the journal Psychological Science in the Public Interest.
---
Survey: Majority of Californians Still Believe the State Is 'Golden' 
Contrary to the popular story that people are fleeing California, the number of residents planning to leave the state remains unchanged, according to research led by Thad Kousser of Political Science. This research is part of a larger, multi-institution research project led by the University of California to assess whether there is in fact a "Cal exodus." The findings were covered by the Sacramento Bee, Los Angeles Times, and many more.
---
The Division of Social Sciences is recruiting its first teaching professor in Computational Social Science! Learn more about the recruitment. Learn more about the CSS program.
---
$5 Million Grant Grows Capacity of UC San Diego's 'Community Stations'
Support from The Andrew W. Mellon Foundation ensures innovative campus initiative will continue its community-engaged work on both sides of U.S.-Mexico border.
---
Graduate Programs Shine in U.S. News and World Report Rankings
U.S. News & World Report has once again named graduate schools and programs at UC San Diego among the best in the nation. The 2022 Best Graduate Schools rankings gave high marks, among other programs, to the campus's graduate education in political science, placing it 8th in the nation.
---
The Power of Protest
Not all protests have the same power. In fact, protests by people who are politically marginalized are more likely to create change than those by the wealthy and well-connected, according to a forthcoming book by LaGina Gause of Political Science.
---
The 'Shecession' of 2020
Titan Alon of Economics shows how the pandemic-caused recession is impacting women more. Alon and colleagues also discuss the consequences of this unprecedented situation.
---
The Marshmallow Test Revisited
Children will wait longer for a treat to impress others, shows research from the lab of Gail Heyman. The study revisits the classic psychology experiment and reports that part of what may be at work is that children care more deeply than previously known what authority figures think of them.
---
COVID-19 Opens a Partisan Gap on Voting by Mail
A study in PNAS by UC's New Electorate Project – including Thad Kousser, Seth Hill and doctoral candidate Mackenzie Lockhart – documents a growing divide on preferences for absentee ballots.
---
Social Sciences' Commitment to Action on Racial Injustice and Social Inequality
We stand in solidarity with all people seeking justice in this country and with the Black faculty, staff, students and alumni for whom this struggle is lifelong.
---
Why Are Some Journalists Afraid of 'Moral Clarity'?
New Yorker columnist Masha Gessen makes reference to Communication prof Daniel Hallin's coinage "legitimate controversy," a sphere of subjects which media outlets deem suitable to amplify, versus the sphere of "deviance," those they won't even acknowledge. What's in those spheres is changing as journalists struggle with "What should be the guiding principle in news coverage – objectivity or morality clarity?"
---
Early College High Grad Paola Mendoza Started on Pathway to College at 14
The Daily Pilot from the Los Angeles Times features incoming Sociology student Paola Mendoza. The paper reports Mendoza will start at UC San Diego in the fall as a sophomore. Mendoza – whose goal is preparing for med school and who "wants to learn more about social inequity as it relates to health and wellness" – credits her stellar academic successes to her parents, who emigrated from Mexico 20 years ago and worked hard to give their three daughters better opportunities.
---
 2020 Dissertation Year Fellowship Award Recipients
Three doctoral students in Anthropology have won! Kudos to Samantha Streuli on the Fletcher Jones Fellowship, one of the University of California's most sought-after fellowships, and to Elizabeth Clausing and Belinda Ramirez on the UC President's Dissertation Year Fellowship.
---
New Open-Access Book Casts Climate Change as a Public Health Crisis
Contributors to the text, co-edited by UC San Diego researchers and published by Springer Nature, range from Nobel Prize laureates to Pope Francis and include Fonna Forman of Political Science and the Center on Global Justice. The open-access book is titled "Health of People, Health of Planet and Our Responsibility."
---
Three Things Lockdowns Have Exposed About Working and Parenting
Mary Blair-Loy of Sociology told the New York Times' Upshot: The expectation that work "deserves single-minded devotion has long been a fiction. This fiction has now been laid bare."
---
Harry Zhu Puts Senior Home Visits on Hold, Delivers Face Masks Instead
Harry Zhu, a Political Science major and a member of the UC San Diego men's rowing team, has made monthly visits to senior homes since 2011. When COVID-19 forced him to cancel, he found another way to serve the seniors: delivering face masks.
---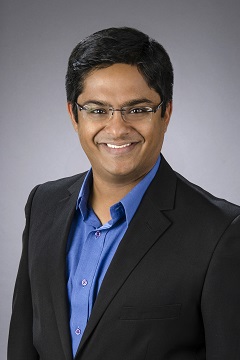 A Blueprint to Finance Higher Public Spending
A column by Karthik Muralidharan of Economics in the Hindustan Times outlines four key principles of public finance for the Indian government to consider as it addresses the COVID-19 pandemic.
---
Multidimensional Aspects of Adolescent Well-being
Amy Bintliff of Education Studies writes in Psychology Today about some tools for talking to teens.
---
Coverage of Anti-Lockdown Protests in San Diego Is Ignoring One Glaring Fact
"The fact that these protests draw overwhelmingly white groups is significant and will remain so even after all beaches, parks and businesses have reopened," writes Education Studies doctoral student Andrew Matschiner in this opinion piece published by the San Diego Union-Tribune.
---
What College Seniors Are Losing in Their Last Semester Because of COVID-19
Marketplace spoke with seniors Melissa Yue of Psychology and Lynn Cohen of Cognitive Science/Psychology. Yue, who earned her degree in three years, said: "In this last quarter, I was planning on actually spending a lot more time with friends, [and] doing college, social life things before graduating. I'm just feeling like I'm losing a lot of things." Cohen spoke about her family's disappointment that in-person Commencement ceremonies are being postponed and said she's now worried about finding a job.
---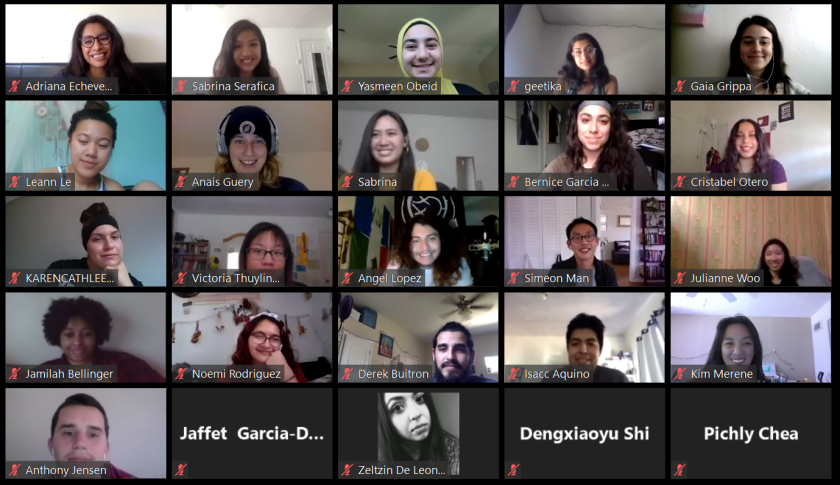 UCSD Students Build Archive of Untold Stories, Impact of COVID-19 on Marginalized Communities
An important and inspiring course collaboration between Ethnic Studies and History, taught by Yến Lê Espiritu, Luis Alvarez and Simeon Man.
---
The Case for Commandeering Hotel Rooms
Neil Gong of Sociology, who is due to start his UC San Diego appointment in person in 2021, co-authored a piece in CalMatters arguing that San Francisco has a model to house the homeless during the COVID-19 pandemic that can scale up elsewhere – and should be scaled up: Secure hotel beds for the homeless to prevent the need for beds in hospitals. "This is an industry and public health win-win, and time is of the essence."
---
2020 Integrity Champion
Isabel Rivera-Collazo of Anthropology and Scripps Institution of Oceanography has been selected as a recipient of the university's Integrity Award for 2020. She will be celebrated at a ceremony in 2021. Rivera-Collazo is also a recipient of a 2020 Climate Adaptation Leadership Award from the Climate Science Alliance network, recognizing her for "demonstrating exemplary leadership" and "working collaboratively to advance climate resilience projects and partnerships." She was to deliver a plenary address and receive the award at the 2020 San Diego Climate Summit, which has been postponed due to COVID-19.
---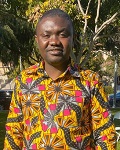 2020 Mellon/ACLS Dissertation Completion Fellowship Doctoral student Michael Obiri-Yeboah of Linguistics has been awarded a Mellon/ACLS Dissertation Completion Fellowship. Obiri-Yeboah, who is advised by Sharon Rose, is documenting his own endangered language, Gua, spoken in Ghana.
---
Social Media in a Time of COVID Contagion
The spread of health misinformation particularly in times of crisis may cost or save human lives. Alan Daly and Sara Moukarzel of Education Studies are among co-authors of this open-access paper in the journal Maternal & Child Nutrition tracking Twitter activity related to #breastfeeding and #COVID19. The researchers were encouraged to find that the vast majority of tweets reflected current scientific guidance, updates from researchers about ongoing COVID-19 studies, as well as community engagement and breastfeeding advocacy to support clinicians and families. But about 6% of the tweets contained scientifically unfounded recommendations and or promotion for commercial use.
---

#USvsHate @ UC San Diego
#USvsHate, led originally by UC San Diego's CREATE and now a national project of Teaching Tolerance of the Southern Poverty Law Center, seeks to "insist publicly that all people are equally valuable" by inviting students to create public anti-hate messages in any media for school communities. #USvsHate@UCSanDiego is the country's first campus-wide higher education version of the effort, championed here by Mariko Cavey of Education Studies and Human Developmental Sciences, Mica Pollock and Minh Mai of CREATE, and Edwina Welch of the Cross-Cultural Center. All undergraduate and graduate students are invited to participate. Message submissions due June 10. Learn more at link above!
---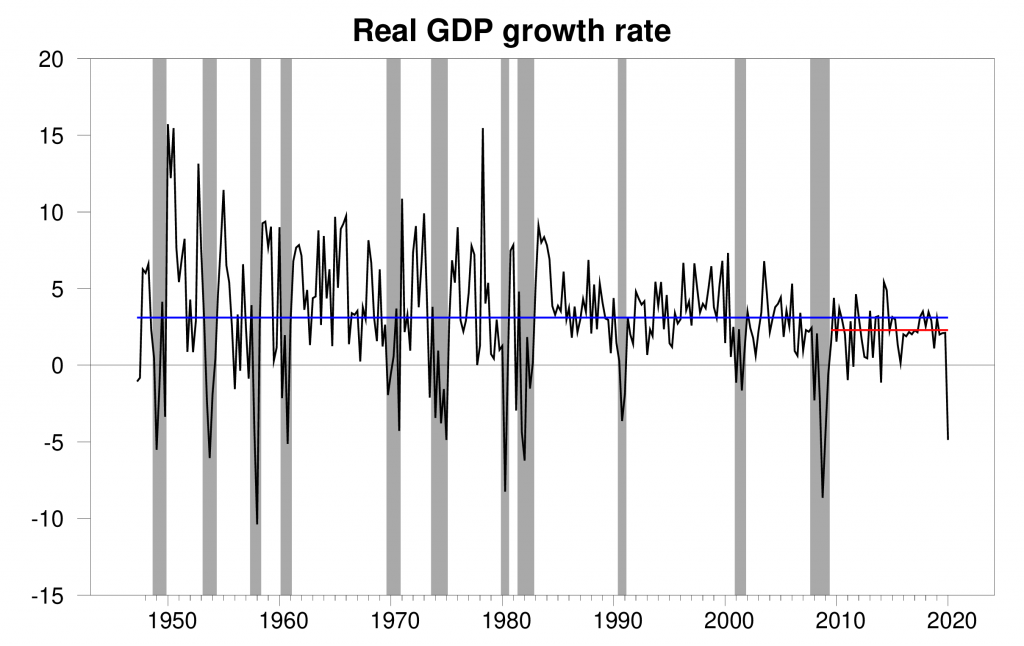 Bad News on the Economy
The economy is in a nosedive, writes James Hamilton of Economics in an "Econbrowser" blog post.
---
Almost a Third of Young People Have Lost Their Jobs So Far
As measures to slow the coronavirus pandemic lead to layoffs, people ages 18 to 34 are being disproportionately affected. "It's natural that as we learn more, it'll become clear that there are substantial costs for young people, even if the risks are, in fact, much greater for the elderly," said Jeffrey Clemens of Economics to Kaiser Health News, in a story reprinted by VICE, Yahoo News and many more. Clemens' expertise was also sought out by, among others, CalMatters on the nation's mask shortage and Calif. Governor Gavin Newsom's alliance of corporations and nonprofits to leverage California's massive buying power, as well as on how California's economy is in uncharted waters due to coronavirus.
---
The American Philosophical Society Welcomes New Members for 2020
Anthropology alumna Alondra Nelson '93, president of the Social Science Research Council, has been elected to the American Philosophical Society, which honors extraordinary accomplishments in all fields.
---
K
ansas Educators Worry What Five Months Away from Classrooms Will Do to Schoolkids
The usual "summer slide" may pale in comparison to the "COVID slide," reports Kansas NPR affiliate KMUW. "There will definitely be [learning] loss," said Alison Wishard Guerra of Education Studies, "and there is a potential for even greater loss when they come back if schools don't carefully understand how traumatic experiences impact learning."
---
Why Trump's Shadow Over the Race for Senate Control Is So Long
All signals indicate that "this will be another election in which what people think about Trump determines almost everybody's vote," said Gary Jacobson of Political Science to CNN. "Elections are much more nationalized and partisan."
---
Putting a Price on the Protective Power of Wetlands
In coastal communities prone to hurricanes and tropical storms, people typically turn to engineered solutions for protection: levees, sea walls and the like. But a natural buffer in the form of wetlands may be the more cost-effective solution, according to new research by Richard Carson of Economics and recent doctoral alumna Fanglin Sun, now a researcher at Amazon.
---
Could COVID-19 Speed up Gentrification in Certain Neighborhoods?
Isaac Martin of Urban Studies and Planning tells the Union-Tribune that he senses gentrification has been put on pause during the pandemic -- but "the question of whether [it] will come roaring back once the economy comes back is a good one."
---
2020 Pat Wall Medal
V.S. Ramachandran of Psychology was selected to deliver the British Pain Society's Pat Wall Lecture at its annual meeting and receive the associated medal, made to a "distinguished and outstanding basic scientist." (The meeting has been postponed due to the COVID-19 pandemic.)
---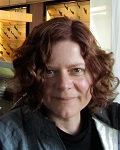 2020 ACLS Fellow
Kudos to Shelley Streeby of Ethnic Studies and Literature who has been selected as a 2020 fellow of the American Council of Learned Societies (ACLS) to work on a book titled "Speculative Archives: Hidden Histories and Ecologies of Science Fiction World-Making."
---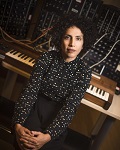 2020 Mellon/ACLS Scholars and Society Fellow
Congrats to Roshanak Kheshti of Ethnic Studies on being selected as a 2020 Mellon/ACLS Scholar and Society Fellow. Kheshti will work on performance ethnography workshops at the William Grant Still Arts Center in Los Angeles.
---
Data Study Questions Motives Behind Trump Immigration Policies During Pandemic
The San Diego Union-Tribune reports on analysis by Tom Wong of Political Science and the U.S. Immigration Policy Center, who says "Altogether, the data suggest that changes being made to immigration and asylum policies in the midst of the global COVID-19 pandemic may have less to do with ensuring our public health than furthering the administration's efforts to restrict immigration."
---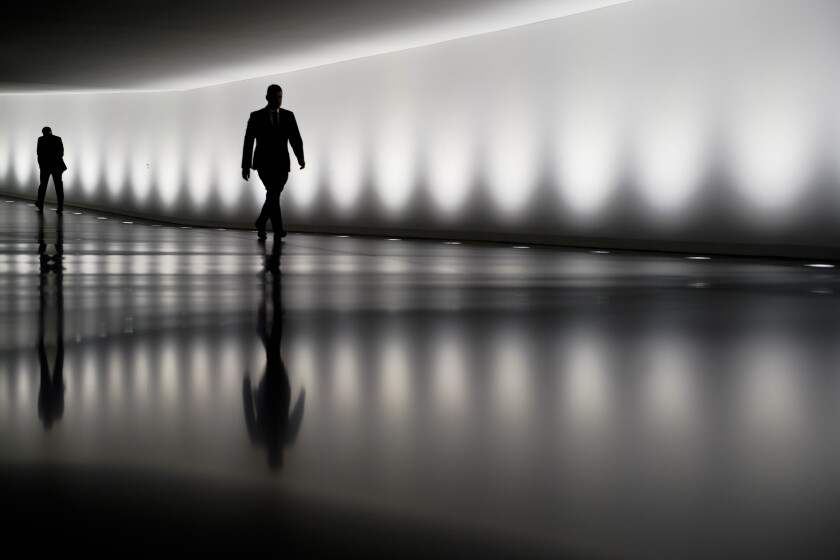 What's at the End of the Coronavirus Tunnel? Local Scholars Share Some Ideas
Dan Hallin of Communication, Alison Wishard Guerra of Education Studies and Karen Dobkins of Psychology are among the scholars weighing in with the San Diego Union-Tribune on what might await us on the other side of the pandemic.
---
Halting Immigration: Trump's Latest Try to Deflect Virus Mismanagement
Opinion piece in the Globe Post by Wayne Cornelius of Political Science and the Center for Comparative Immigration Studies. The Globe Post also published an earlier piece arguing "ICE Needs to Stand Down – For Everyone's Good."
---
Evans to Serve on National Academies Committee
John Evans of Sociology and the Institute for Practical Ethics has been invited to serve as a member of the Committee on Ethical, Legal and Regulatory Issues Associated with Neural Chimeras and Organoids: an ad-hoc committee of the National Academies of Sciences, Engineering and Medicine.
---
Explainer: What is 'Flattening the Curve?' And Why Are We 'Socially Distancing?'
Appearing on KPBS TV and radio, Bonnie Kaiser of Anthropology and Global Health and Jeff Clemens of Economics help the public understand the importance of stay-home measures. Be sure to check out the video, too.  



---
Does Vote-by-Mail Favor Democrats? No.
There is no evidence to back up the argument from the right that all-mail elections favor Democrats, writes the New York Times, quoting Thad Kousser of Political Science on the experience in California, where voting by mail was historically seen as especially helpful to older people and rural voters, who are more likely to be Republican. "Democrats and Republicans alike appreciate this option," Kousser said.
---
How the Coronavirus Pandemic May Influence 2020 Elections
Thad Kousser of Political Science and Michael Smolens of the Union-Tribune discuss with KPBS Midday Edition how COVID-19 might reshape voting in November. 
---
Republicans Successfully Politicized Ebola. Can They Do it Again in 2020?
A non-partisan think tank called The Niskanen Center features a discussion with Claire Adida of Political Science, along with Johns Hopkins' Filipe Campante, on linking infectious disease to fear of immigration and winning elections as a result.
---
Politics Clouding Public's Views on Coronavirus, Experts Say
KPBS speaks with Dan Hallin of Communication and Bonnie Kaiser of Anthropology and Global Health.
---
Online Civic Design Challenge to Help San Diego Address COVID-19
Human-centered design can help San Diego address the pandemic and put our city on course to be more sustainable, too. That's the basic premise of the 2020 edition of the city-wide design challenge from UC San Diego's Design Lab called "Design for San Diego," or D4SD for short. The initiative, which invites the community to think through problems and create solutions together, is led by Steven Dow of Cognitive Science.
---
Scholars v. COVID-19 Racism
Speaking with Inside Higher Ed, Sam Museus of Education Studies said he expects to see a spike in research related to discrimination against Asian Americans and has himself begun analyzing discourse about the virus in the media and social media. There's a lot of focus on the present moment and not a lot of coverage of the larger context, he said, "that there's a long history of physical illnesses being weaponized against communities of color in our society and used as a way to spark fear and animosity toward immigrant populations in order to advance political agendas."
---
Faculty Partnerships with HBCUs Help Underrepresented Students Access Graduate School
UC San Diego is strengthening its relationship with historically black colleges and universities (HBCUs) to help undergraduates from all backgrounds envision an advanced degree in their future. With the support of the UC-HBCU Initiative, administered by the UC Office of the President, the university has been awarded faculty grants to host summer research programs with the eventual aim of increasing the enrollment of historically underrepresented groups in UC San Diego graduate programs. Claire Adida and David Lake of Political Science are among the grant recipients.
---
Experts Share How to Keep Kids Healthy, Learning During Coronavirus School Closures
The Union-Tribune includes advice from Alison Wishard Guerra of Education Studies and Gedeon Deak of Cognitive Science. Separately, Susan Yonezawa of CREATE says in this video, "Your Child Will Be Fine."
---
Coping with Coronavirus Stress
The COVID-19 pandemic is stressful. Emotions are running high, and we are all coming to terms with many aspects of an ever-changing situation. Amidst all the uncertainty about the coronavirus, it is more important than ever to protect our mental health. The ThisWeek feature story linked above offers some wellness tips and resources for our community, with thoughts from social scientists, including Alison Wishard Guerra of Education Studies and Karen Dobkins of Psychology. Also, the division's own Center for Global Mental Health, directed by Janis Jenkins of Anthropology and Psychiatry, has created a compilation of wellness resources you might find useful, as well as a compilation of observations on the pandemic called "Lived Experiences."
---
Running Low on Toilet Paper? Here Are Your Options
The Union-Tribune gets some multicultural perspective and advice from Nancy Postero and Saiba Varma of Anthropology. (Funny: The story also recommends subscribing to the Union-Tribune, as that's likely to be a cheaper back-up option than buying TP on eBay.)
---
Closing the Gap: UC San Diego Recognized as Standout in Expanding Access to Low-Income Students
UC San Diego is among 30 universities in the nation that have teamed up with the American Talent Initiative (ATI) to push to expand opportunity for low-income students. The university added 1,642 Pell Grant students over the last three years, more than any other institution that is part of ATI.
---
An Incomplete Victory
As we celebrate the centennial of the passage of the 19th Amendment, it is important to remember that it did not provide all women immediate access to the polls. Sara Clarke Kaplan of Ethnic Studies illuminates the significant, and often unsung, contributions of black women suffragists to secure the right to vote for all citizens.
---
Klobuchar's Hot Dish and Warren's Heart-Shaped Cakes Soothe Our Unfounded Fear of Women in Office
Pundits are saying that the presidential candidates who are women are trotting out recipes in order to be relatable. "But," writes doctoral alumna Stacy J. Williams of Sociology in a Washington Post op-ed, "the centuries-long history of women using cooking in politics shows us that something more is going on. When female activists and candidates pick up the mixing spoon, they are fighting America's knee-jerk reaction to women who step up and run for office."
---
Training the Next Generation to Address 'A Changing Planet'
Seventh College will welcome its first class of students this fall with Kate Antonovics of Economics at the helm as its inaugural provost. Seventh College's theme of "A Changing Planet" is designed to prepare students to confront a broad range of pressing global issues including the climate crisis, mass migration, and rapid cultural and technological change. "Many of these issues will have the greatest impact on young people, who are deeply worried about the future of the planet," Antonovics said. "I am excited to engage students in the theme, not just to understand these issues but to help craft solutions."
---
Top Colleges in the West for Student Outcomes
Six of the top 10 colleges in the West for student outcomes are public schools, including five from the University of California system. UC San Diego was ranked No. 8 in the West in the Wall Street Journal/Times Higher Education College Rankings.
---
'Community Station' Opens at U.S.-Mexico Border
A mixed-use project almost 20 years in the making is now a real place that both people and some powerful ideas can call home. It includes a UC San Diego "community station" blocks from the U.S.-Mexico Border where the university and a local nonprofit can collaborate on addressing pressing social needs. The community-station initiative is co-directed by Fonna Forman of Political Science with Teddy Cruz of Visual Arts.
---
 Does the U.S. Need More legal Immigration?
The question was posed by the San Diego Union-Tribune. James Hamilton of Economics answers, "Yes. When immigrants are highly skilled and hard-working they help make all of us more productive. The taxes they pay are critical for keeping Social Security and Medicare funded. Foreign-born scientists, engineers and entrepreneurs are very important for helping America remain a world leader in technology and innovation. But America let in low-skilled immigrants at a faster pace than the economy could absorb, which depressed wages for the lowest-paying jobs."
---
US National Academies Launches Search for Evidence-Based Programs to Support Scientist Parents
At a workshop convened by the National Academies of Sciences, Engineering and Medicine and covered by Nature, Mary Blair-Loy of Sociology said: "There is a labor shortage in many STEM fields, and concerns that we need more people and a diverse workforce. At the same time, almost half of women are leaving." Blair-Loy was also quoted in a subsequent Nature piece about the U.S. National Institutes of Health launching supplementary grants for researchers with family commitments.
---
Burbidge Visiting Professor Uses Physics of Mayonnaise to Develop Electronic Skin
French researcher Annie Colin is working with UC San Diego scientists on developing electronic skin in pursuit of different applications. One of her campus collaborators is Eva Wittenberg of Linguistics. Together they are running a series of technical tests and pilot studies to see whether a novel pressure-sensitive pen that makes use of this electronic skin can become a useful tool in psycholinguistic research.  
---
Bernie Sanders Dominates the Field in California
According to a poll commissioned by KQED, Sen. Bernie Sanders is the one to beat in Tuesday's presidential primary in California. Thad Kousser of Political Science says Sanders is benefiting from his statewide run four years ago. "He's got a set of ground troops all over California," said Kousser. "And I think that name recognition and the roots that he has put down politically in the state explain why he's California's clear front runner today."
---
The Winning 2018 Democratic Playbook: Avoid Talking About 'Medicare for All'
"There are many factors that led to Democratic victories in the crucial swing states of Michigan, Minnesota and Wisconsin in 2018, and it's always hard to isolate any single cause. But the successful Democrats all talked about healthcare — with a focus on fixing the Affordable Care Act and reinforcing Medicare." – Seth Hill of Political Science, writing in an opinion piece in the Los Angeles Times.
---
The Speech-to-Song Illusion
Writing in Psychology Today, music psychologist Diana Deutsch discusses why it might be that the spoken phrase "sometimes behaves so strangely" can morph perceptually from speech to song through the simple process of repetition.
---
In the Trump Era, Campus Conservative Groups Are Fighting One Another
From the Young Republicans to the "Groypers," college conservatives keep edging further and more provocatively to the right, write Amy Binder of Sociology and doctoral alum Jeffrey Kidder, now at Northern Illinois University, in a Washington Post Monkey Cage blog post.
---
'Parentese,' Not Traditional Baby Talk, Boosts a Baby's Language Development
CNN.com features the recent research of Linguistics doctoral alum Naja Ferjan Ramirez, now at the University of Washington: "True baby talk, which a new study shows can boost infant brain and speech development, is actually proper adult speech, just delivered in a different cadence."
---
San Diego State Hires First Tribal Liaison
San Diego State University has hired its first tribal liaison to focus on better serving and increasing its Native American student population. Jacob Alvarado Waipuk, a San Pasqual Reservation resident and Kumeyaay Nation member, is an SDSU grad and is currently pursuing his doctorate in educational leadership offered jointly by UC San Diego and Cal State San Marcos. In his role as the university's tribal liaison, Waipuk will work with the local tribes to recruit students and make sure they feel welcomed on campus.
---
Genetic Researchers Work to Overcome Suspicion Among Indigenous Groups
The latest project of genome scientist Keolu Fox of Anthropology is on the island of Moorea, in French Polynesia, reports the Washington Post. It stems from long conversations with locals. Fox discovered that islanders wanted to know whether high rates of thyroid cancer and leukemia were connected to nuclear testing that was done there by the French government years ago.
---
Campus Focuses on Impact of Triton Women in Leadership
Turn off the critical voice in your head. Feel the fear and do it anyway. Remember that you belong in the room. These were just some of the valuable insights shared by speakers at UC San Diego's inaugural Triton Women Who Lead Forum, including alumna Marianne Cooper, lead researcher for "Lean In: Women, Work, and the Will to Lead."
---
Stepping Up to the Plate to Support Students
Alumnus Gary Jacobs and his wife, Jerri-Ann, believe that education provides a path to upward social mobility. They gave UC San Diego $2 million to fund scholarships for scholar-athletes, and graduate fellowships in the Division of Social Sciences. The Union-Tribune reported on the gift as well.
---
UC San Diego Receives $1.3M from Koret Foundation to Support Marine Archaeology Research
The three-year gift will support scientific collaboration between the Scripps Center for Marine Archaeology (SCMA) and the University of Haifa in Israel. SCMA is co-directed by Tom Levy of Anthropology.
---
Passion Drives True Tritons to Service
The True Triton awards celebrate dedicated alumni who serve UC San Diego as volunteer champions. The 2020 True Triton honorees include Sheri Jamieson '73 of Anthropology and Leo Spiegel '83 of Economics.
---
We Can Improve the Way We Talk
Psychology professor Gail Heyman discusses simple steps we can take to have better conversations with friends, family – or anyone, really.
---
Will Impeachment Hurt the Economy?
The San Diego Union-Tribune posed the question to 12 local experts and received a resounding, unanimous "no." James Hamilton of Economics had this to add to his "no": "It has been totally clear for a long time that the House was going to vote to impeach and the Senate was going to acquit. The press has treated this as a great drama while everyone else (including Congress and the president) have gone about their regular business. I cannot imagine that many people or businesses will do anything different after the vote."
---
Alum Ken Kroner Gives $1M to Align Academic Research with Financial Decision Making
What is the optimal investment strategy if people live beyond 100, yet retire at 65-70? How will diversity and inclusion affect a company's performance? Should investments in global warming and renewable energy funds be ramped up for pension funds? For the first time at UC San Diego, academia will collaborate with the asset management industry to find answers to these and other financial questions. The Kroner Family Foundation, directed by alumnus Ken Kroner and his wife, Jennifer, has launched the Pacific Center for Asset Management (PCAM) with a $1 million lead gift to provide unbiased, in-depth research to assist in financial decision making. Fox5 covered the news. 
---
When School Needs a Volunteer, Guess Who Gets the Call? Not My Husband
Boston Globe: Participation in school life still tends to default to mothers, perpetuating a volunteering gender gap rooted in the days when most women stayed at home. "Often for mothers, but not fathers, there's a cultural expectation to devote oneself to family in an undivided, emotionally intensive way," explains sociologist Mary Blair-Loy, director of UC San Diego's Center for Research on Gender in STEMM.
---
2019-20 Hellman Fellows
Congrats to all the new fellows, including Lara Rangel of Cognitive Science and Saiba Varma of Anthropology! The Hellman Fellowship program is designed to provide financial support and encouragement to young faculty in the core disciplines who show capacity for great distinction in their research and creative activities.
---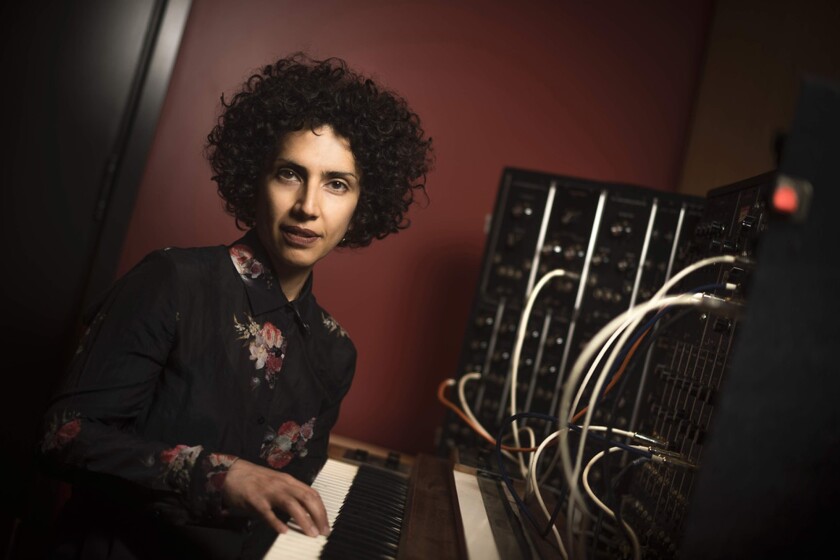 Who Is Wendy Carlos, and Why Is a UCSD Professor Writing about Her Groundbreaking Music?
The San Diego Union-Tribune features Roshanak Kheshti of Ethnic Studies on the publication of her latest book, "Wendy Carlos's Switched-On Bach." The book explores the significance of gender in the success of the highest selling classical music recording of all time, "Switched-On Bach," performed by Wendy Carlos on a Moog synthesizer and released under her birth name, Walter Carlos, in 1968.
---
Meet the Divisions' New Faculty
We have 27 new colleagues joining the division this year! Meet them virtually at the link above.
---
High Tech High Educator Tapped for a Top Education Award
Sarah Fine, who prepares teachers at High Tech High's Graduate School of Education and also teaches in our Department of Education Studies, has co-won the 2020 Grawemeyer Award, a national $100,000 award for creative thinking in education.
---
Big Tech's Unfair Immigration Advantage
In a Wall Street Journal op-ed, John Skrentny of Sociology and the Yankelovich Center for Social Science Research and Michael Roach of Cornell argue from the findings of their recent study on start-ups and U.S. visa policy: "If Congress wants to help technology startups compete with giants like Amazon, Google and Microsoft, it should change America's immigration laws. Our research suggests that visa policy is often an obstacle to startups seeking to hire foreign graduates with specialized scientific and technical skills." Learn more about how "Visa Concerns Deter Foreign-Born PhDs from Working in Startups." The study was also covered by the Los Angeles Times, the Union-Tribune, the Sacramento Bee, Inside Higher Ed and others.
---
Scientists Race to Document Puerto Rico's Coastal Heritage
The Associated Press features a project led by environmental archaeologist Isabel Rivera-Collazo of Anthropology and Scripps Oceanography: "A group of U.S.-based scientists is rushing to document indigenous sites along Puerto Rico's coast dating back a couple of thousand years before rising sea levels linked to climate change destroy a large chunk of the island's heritage that is still being discovered." The AP story was picked up the New York Times, Voice of America, as well as both of the major newspapers in Puerto Rico, Primera Hora and El Nuevo Dia.
---
What Would Happen If We Randomly Gave $1,000 to Poor Families? Now We Know
The Washington Post reports on "a sprawling, first-of-its-kind study that ought to put to bed some enduring myths about the effects of giving cash directly to the very poor in rural Africa." The experiment, in a nutshell: Randomly pick more than 10,000 poor families in one of the world's poorest places. Give them $1,000 each – no strings attached. Then see what happens. The findings in a nutshell: Benefits extended far beyond the immediate recipients. Every $1 handed out generated $2.60 in additional spending or income. The study – co-authored by Paul Niehaus of Economics and implemented by a nonprofit he co-founded, GiveDirectly – was also covered by the Economist, NPR and Vox, among others. The World Economic Forum highlighted it in both a blog post and a short video.
---
A Language for All
Teens in Argentina are leading the charge to eliminate gender in language, writes the Washington Post, citing work by Lera Boroditsky of Cognitive Science that shows gendered language can shape the way we think, even about objects, let alone humans. Boroditsky also made appearances in Science, with an editorial on "Language and the Brain," and on the BBC's World Service, in a conversation about "How Language Defines Us as Women."
---
The Democratic Party Has Moved Left – But So Has the U.S.
Lane Kenworthy of Sociology explains in the Washington Post's Monkey Cage blog how and why the Democratic Party has become more aligned with center-left parties in other rich democracies (where before the party's positions were more like those of center-right parties elsewhere). In a second post, Kenworthy argues that "The Nation's Liberal Shift Is Likely to Continue."
---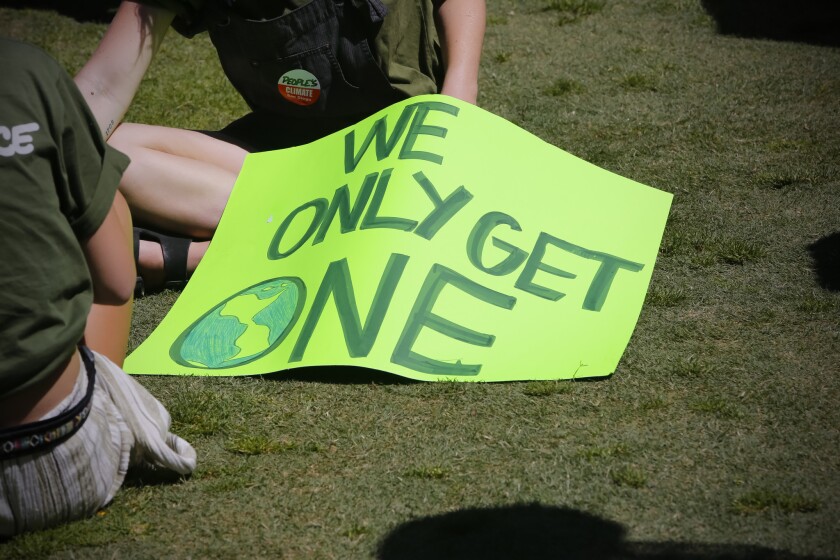 Are UC Climate Goals Just Hot Air?
Graduate students Tricia Light of Scripps Oceanography and Luke Stroth of Anthropology write in an opinion piece in the San Diego Union-Tribune: "The University of California has made headlines for ambitious sustainability goals, but if the failure of UC San Diego to meet its impending 2020 zero-waste deadline is any indication, these goals are nothing but hot air."
---
Tougher U.S. Asylum Policy Follows in Europe's Footsteps
"There's this race to the bottom around the world, and governments are looking to each other and trying to figure out what's the harshest policy they can get away with," David FitzGerald of Sociology and the Center for Comparative Immigration Studies tells the Associated Press. Fitzgerald also spoke with Vice about the "the worldwide war on asylum seekers" and with the BBC about the enduring appeal and complicated history of border walls.
---
A Year in, Gavin Newsom Is Still Fighting Trump. Is He Doing Enough to Govern California?
Some critics contend that California Gov. Gavin Newsom's first year in office has been diluted by his feud with President Trump, resulting in lack of progress on big state issues. "He ran as a leader of the Trump resistance, and he's been all-in there and gets full marks," Thad Kousser of Political Science told USA Today. "So, the next step will be to really get a coherent policy agenda set and implemented."
---
How Andrew Yang Can and Should Advance Racial Understanding
In a co-authored opinion piece appearing in the San Francisco Chronicle, Neil Gong of Sociology, who is due to start his UC San Diego appointment in person in 2021, writes that presidential candidate Andrew Yang has "a tremendous opportunity to change the racial narrative, broaden his base and reshape perceptions of Asian Americans." Though the candidate has so far mostly avoided race, he "should lean into it."
---
State of the Planet: Al Gore Talks Climate at Salk
Former U.S. Vice President Al Gore talked about "Solving Our Climate Crisis" on Dec. 3 in La Jolla to an audience of 200 science and biotech VIPs. The event was presented by the American Academy of Arts and Sciences and was moderated by UC San Diego's executive vice chancellor for academic affairs, Elizabeth Simmons. After he "name-checked" many of the luminaries present, including Tom Levy of Anthropology who helped co-organize the evening, Gore went on to outline the crisis and what we can, and must, do about it.
---
WTF? Slurs Offend Young Adults More than Swearing
Benjamin Bergen of Cognitive Science writes in The Conversation that four-letter words have lost some of their impact and that what youth now consider profane has changed. Bergen's work was also featured on Vermont Public Radio's But Why podcast "for curious kids": "Why Are Some Words 'Bad'?"
---
Don't Assume the Supreme Court Will Give Trump a Resounding Victory
Harry Litman of Political Science responds to the news that the nation's highest court has agreed to review three separate rulings on subpoenas pertaining to the president's financial records. Writing as a contributing columnist for the Washington Post, Litman predicts an "announcement of basic doctrine that is bullish on executive power but that still leaves Trump with a probable losing hand going forward."  
---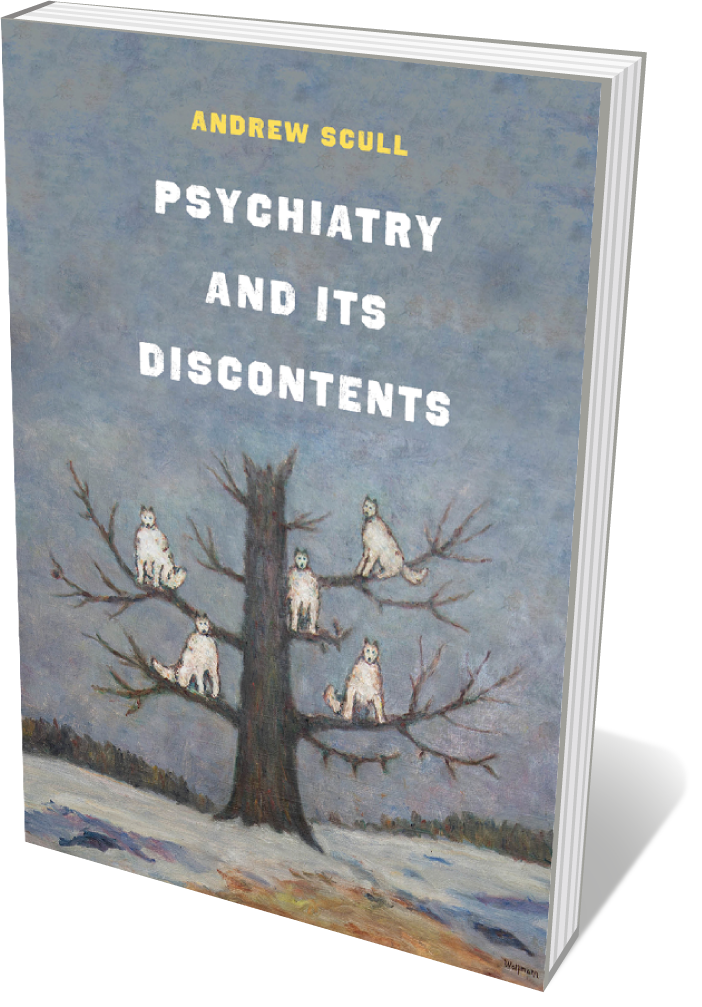 Her Illness Was Misdiagnosed as Madness – Now She Takes on Madness in Medicine
A New York Times' story on Susannah Cahalan's book "The Great Pretender" quotes Andrew Scull of Sociology on the paper at the book's center, Stanford psychologist David Rosenhan's landmark 1973 study that questioned psychiatrists' ability to diagnose mental illness: "It was a bombshell." Cahalan's book throws the study into doubt. Meanwhile, Scull's own new book, "Psychiatry and its Discontents," was reviewed in Nature as a top new science book.
---
If 'Pain Is an Opinion,' There Are Ways to Change Your Mind
The New York Times' Upshot blog considers how what many of us believe about pain is wrong: It doesn't stem from "a single, fixable source" nor is it communicated by "pain nerves." It's actually in the brain. Or, as V.S. Ramachandran of Psychology once put it, "pain is an opinion."
---
Duncan Hunter's Guilty Plea Will Widen an Already Open Race for the 50th District
With Rep. Duncan Hunter seemingly off the next 50th Congressional District ballot, experts say the Republican Party has boosted its chances of retaining the seat come November. "This gives the Republicans a much stronger chance of holding on to a critical seat," UC San Diego political scientist Thad Kousser said. "They lose the advantage of incumbency and name-brand, but getting away from the scandal and the soap opera this has become will allow the party to focus on issues that are popular to voters in this district."
---
UCSD Professor Tom Wong Announces Bid for 53rd Congressional District
Tom Wong of Political Science has announced his candidacy for the state's 53rd Congressional District seat, joining a slew of candidates running to succeed Rep. Susan Davis, D-San Diego, reported City News Service and the San Diego Union-Tribune. UPDATE: Wong withdrew from the race January 2020.  
---
Local Increases in Immigrants Didn't Drive Voters to Trump
Did Donald Trump's 2016 presidential campaign benefit from voters' fears of immigrants in communities experiencing greater demographic change? New research shows the answer is "no," a finding that contradicts the conventional wisdom and which surprised even the political scientists who conducted the study. Published in PNAS, the study was co-authored by Seth Hill of Political Science with colleagues from the University of Pennsylvania and Yale. Check out the Economist's take on the research.
---
How We Can Honor Veterans by Serving Active-Duty Families
"'Families serve, too.' You hear this a lot in military communities. So this and every Veterans Day, I'm not only honoring the service and sacrifice of our country's many living veterans, but also reflecting on the sacrifices made by their families – especially the kids," writes Alison Black of Education Studies in the Union-Tribune.
---
UC San Diego Announces Recipients of Chancellor's and Revelle Medals
Kudos! Ann Craig of Political Science is this year's recipient of the Revelle Medal, which celebrates the contributions of current and former faculty to UC San Diego.
---
DACA Isn't 'the Sweeping Magic Wand of Access that Higher Education Made It Seem to Be'
Political Science student Caroline Siegel Singh writes in the Hechinger Report: "With DACA's existence in limbo, higher education's dependency on DACA to make college more accessible to undocumented students is problematic. More can – and must –be done to make college financially accessible for this population, especially as experts speculate that the coming Supreme Court decision may be grim."
---
House Speaker Pelosi Hosts Campaign Ethics Forum in Oceanside
House speaker Nancy Pelosi joined Congressman Mike Levin for a community discussion on campaign finance and ethics reform, NBC 7 reported, in an event moderated by Thad Kousser of Political Science. Check out this video clip where Pelosi says: "And didn't our professor do a good job?"
---
How Does Age Affect Your Ability to Learn a Second Language?
Linguistics graduate student September Cowley is blogging for Chatterbug, a language-learning app that provides private, online, one-on-one lessons with a native-speaking tutors. The piece linked above was her first post for the outfit. Here's another: "The Role of Conversation Practice in Second Language Learning."
---
Degrees Designed to Make a Difference
College students want to make a difference, and they want good jobs. These are not mutually exclusive ambitions, and UC San Diego continues to create degree programs that speak to students' concerns about pressing social issues and employability, too. There are new majors, and new concentrations in existing majors, that address: issues of equity and diversity; the climate crisis; and human health and changing demographics. The story features new offerings from Anthropology, Education Studies and Human Developmental Sciences, as well as the division's new minor in Computational Social Science.
---
The Climate Crisis Needs Attention from Cognitive Scientists
"To prevent the devastating consequences of anthropogenic global heating, immediate collective action is needed to reduce fossil fuel emissions," writes Adam Aron of Psychology in the journal Trends in Cognitive Sciences. "Cognitive scientists are in a special position to facilitate collective action," he says, "by researching the factors underlying belief and action, and by teaching students how to think about the biggest problem of their lives." 
---
Homegrown Campaign to Combat Hate on National Stage
It's a simple premise with a powerful effect: Help young people use their voices to speak up for justice and equity – then amplify the messages they make. That's the basic idea behind #USvsHate, a messaging project germinated at UC San Diego and grown in local schools, now branching out nationally as part of Teaching Tolerance, a program of the nonprofit Southern Poverty Law Center dedicated to anti-bias education. Mica Pollock of Education Studies and CREATE initially conceived #USvsHate in 2017. While it was Pollock's brainchild, the campaign was developed collaboratively with Education Studies doctoral student Mariko Cavey, CREATE digital specialist Minhtuyen Mai, and educators throughout San Diego. The reach of #USvsHate was substantially expanded in the 2018-19 school year, in part through the efforts of CREATE affiliates Kim Douillard and Sarah Peterson. 
---
Student Activism Is Often Uncivil – We Can Change That
Amy Binder of Sociology and doctoral alum Jeffrey Kidder write in the Chronicle of Higher Education on how colleges might lead students to more constructive political engagement.
---