National City Swears in First Latina Mayor
Political Science alumna Alejandra Sotelo-Solis has fulfilled a longtime dream to become mayor of National City. At the Dec. 18 swearing-in ceremony, she became the first Latina to serve in the post. "I'm ready," she said.
---
Famous UC Writers on Their Favorite Books
The year-end reading recommendations include one from Don Norman of Cognitive Science and the Design Lab. Norman – who is the author of "The Design of Everyday Things," among other influential books – suggests Victor Papanek's "Design for the Real World: Human Ecology and Social Change." Read on to learn why.
---
Let's Cheer Workers at Google Who Are Holding Their Bosses to Account
Staff at Google, Amazon and Microsoft are using walkouts, work slowdowns and refusals to build to hold the tech giants to their proclaimed ethics. Lilly Irani of Communication applauds them in New Scientist. Note: The link above is for subscribers. Irani has made available a similar piece, "The Good Fight," on eScholarship.
---
Clean-Car Rollback Is Riddled with Errors
"The Trump administration's official case for repealing car fuel-economy rules is riddled with calculation mistakes, indefensible assumptions, and broken computer models, according to economists, environmental groups, and a major automaker," writes the Atlantic. The story quotes Mark Jacobsen of Economics, who recently published a paper in Science showing that the EPA and NHTSA analysis in support of rolling back fuel economy standards is deeply flawed, missing 6 million used vehicles and discounting $112 billion in benefits. Jacobsen also submitted public comment letters to NHTSA and the EPA.
---
San Ysidro Celebrates New Mixed-Use Project
On Dec. 13, UC San Diego Chancellor Pradeep K. Khosla joined professors Fonna Forman of Political Science and Teddy Cruz of Visual Arts, along with Casa Familiar CEO Lisa Cuestas and the community of San Ysidro to celebrate the groundbreaking of the UCSD/CASA Community Station, a partnership between the university's Center on Global Justice and the nonprofit Casa Familiar, reports La Prensa San Diego. The UCSD Community Stations are a network of field hubs located in three disadvantaged neighborhoods across the San Diego-Tijuana border region, where research, teaching and community engagement are conducted collaboratively with community partners.
---
'Nirbhaya Effect' Strongest in Delhi, Vicinity
India has seen a nationwide increase in the reporting of rape after the brutal gang-rape and murder known as the "Nirbhaya case" and the subsequent revision of related laws. But the pattern is not uniform across the country, finds a study co-authored by Anita Raj of Education Studies and the School of Medicine, along with Prashant Bharadwaj of Economics and Economics graduate student Sam Krumholz. The story made the front page of a Sunday edition of the Times of India.
---
Scripps Center for Marine Archaeology Seeks Answers to the End of Civilizations
"The oceans are the last great frontier for archaeology on Earth," says Tom Levy of Anthropology, who co-directs the new cross-discipline Scripps Center for Marine Archaeology. "Our goal is to study near-shore coastal environments and to see how human and natural systems are embedded together through deep time." The center marries earth and social sciences, and this summer teams of SCMA researchers set out on expeditions to uncover secrets of ancient eastern Mediterranean societies. They brought back to San Diego a trove of evidence: information on previously undiscovered ancient shorelines swallowed by sea-level rise in a Greek bay; sediment cores containing thousands of years of human history; and remnants of a submerged port linked to the Biblical copper trade in Israel.  The story includes a video and also quotes Isabel Rivera-Collazo of Anthropology and Scripps Oceanography: "If we want to understand what's happening now with sea-level rise, we need to look at places in the past that have suffered it. Marine archaeology can help us do that." 
---
'Latinos' Is Out, 'Latinx' Is In at UC San Diego in Nod to Evolving Gender and Sexuality Terms
"The gender-specific terms Latino and Chicano are being selectively replaced with Latinx and Chicanx," reports a San Diego Union-Tribune story that was also picked up by the Los Angeles Times. "Terms and practices change over time," says Dayo Gore of Ethnic Studies and Critical Gender Studies. "It doesn't mean it is a zero-sum game. The important thing is how we think about the changes. It gives us a chance to be open and speak."
---
Losing GOP States Try to Lock in Power Before Democrats Take Over
NPR's Steve Inskeep talks to Thad Kousser of Political Science about state legislators attempting to restrict the power of incoming governors.
---
What Will Happen If Congressman Duncan Hunter Is Convicted?
Duncan Hunter and his wife Margaret are facing federal felony charges for allegedly spending $250,000 of campaign money on personal expenses. A September 10, 2019 court date has been set. "Surprisingly, members of Congress can serve when they're under trial, even after they've been convicted and can even serve while they're in jail, so there's no automatic prohibition from serving in Congress," said Thad Kousser of Political Science on KPBS. However, Kousser said, representatives cannot vote from behind bars.
---
Does Prison Work?
We know surprisingly little about whether, and how, prison sentences cut crime. In a VoxEU.org podcast, Gordon Dahl of Economics discusses some of his new research on how prison sentences can work for both inmates and society.
---
Border Control Hasn't Kept Determined Migrants Out and Neither Will Trump's Wall
"Tens of thousands of field interviews have shown that more than 90 percent of undocumented migrants who try to enter the U.S. eventually succeed," writes Wayne Cornelius of Political Science in an opinion piece for the Globe Post. Citing his own and others' research, Cornelius says that "continued construction of physical barriers at the border will not appreciably deter people desperately trying to escape low-end poverty and violence in their hometowns." Separately, Cornelius was quoted in stories by the New York Times and Pacific Standard on the current standoff at the border. "The longer the caravaners stay in Tijuana, the more likely they are to succumb to the temptation to cross illegally into the U.S.," Cornelius said to the NYT.
---
Anthropology Graduate Student Wins Prestigious CRES Award
Maya Azarova, a doctoral candidate in Anthropology and an affiliate of the Design Lab, has won a Chancellor's Research Excellence Scholarship to investigate the backstage of innovation. The goal of Azarova's project is to explore how teams comprising of individuals from various disciplines create new technologies.
---
Gene Editing's Slippery Slope
Was it a medical necessity to genetically engineer twin baby girls to resist HIV, as a scientist in China claims to have done – or is it more like an attempt to "improve" humankind? And who gets to define "disease," anyway? Read on for more from John Evans of Sociology in The Conversation.
---
Beings Without Bodies: Contemporary Catholic Exorcism and the Discourse of Evil
Tom Csordas of Anthropology and Global Health gave the keynote address at a conference of the Giorgio Cini Foundation in Venice, Italy, dedicated to the theme "Embodying Modern Scientific Medicine and Religious/Spiritual Healing: A Comparative Perspective on Non-Voluntary Spirit Possession and Exorcism."
---
Rats Make Friends with Robot Rats and Free Them from Cages
A New Scientist video on Twitter highlights research by Laleh Quinn and Andrea Chiba of Cognitive Science. The video is publicly accessible. There's also a New Scientist article here if you're a subscriber.
---
Network Newsflash
A social network analysis from the University of Toronto spotlights Tom Levy of Anthropology as the most connected scholar in Middle Eastern archaeology and the only one in the top five to be U.S.-based, too.
---
From Caregivers to Hospital and Surgery Assistants: The Future of Healthcare Robotics
By 2050, the number of people over age 60 will double worldwide. By 2100, it will triple. This population shift will generate dramatically increased demand for caregiving and healthcare services – demand that can't be met by humans alone. In addition, five billion people worldwide lack access to adequate healthcare, especially surgery. These are some of the problems that experts in the field of healthcare robotics from industry and academia came together to tackle during the 2018 Contextual Robotics Institute Forum held at UC San Diego. Virginia de Sa of Cognitive Science was one of the forum's featured speakers. (The story also includes a picture of cognitive scientist Andrea Chiba, interacting with RUBI the robot.)
---
10 Best Colleges for Transfer Students
UC San Diego is no. 6 on MONEY magazine's list of top 10 schools for transfer students. California colleges, especially UC schools, dominate the list. And did you know this? The Division of Social Sciences welcomes the majority of UC San Diego's transfer students. In Fall 2018, for example, about 40 percent of incoming transfers were social-science majors.
---
---
Record-Breaking Year at UC San Diego for Research Funding
Tom Wong of Political Science investigates immigration politics. Terry Jernigan of Cognitive Science is delving into the adolescent brain. Both researchers have won private and public support for their important work – and both are profiled in the San Diego Union-Tribune in a feature on UC San Diego's record-breaking $1.2 billion year for research funding in Fiscal 2017-18. Congrats, all around!


---
The Biggest Shift of the Midterms Wasn't in Congress – It Was in the States
In an op-ed published by Fortune, Thad Kousser of Political Science had this to say: "Buried beneath the headlines of midterm elections that were all about blue gains in the House and the red hold over the Senate, a major story broke that has escaped much notice. In statehouses across the country, the 2018 elections brought an unequivocal shift to the left." Kousser also wrote a short piece for the Union-Tribune, answering "How has Trump changed politics?" by saying that the central way is that he's "made everything more visceral." While Kousser doesn't think politics should be dispassionate, he does "think the unbridled emotions that have been unleashed by the Trump presidency, on both sides of the aisle, are unhealthy for our democracy."
---
More Election-Season Commentary: Newsom Elected Governor
In addition to writing op-eds, Kousser was highly sought after by numerous media outlets to comment on both state and national issues this election season: With the Associated Press he spoke about intra-party conflicts in a one-party state like California, and with CNBC he addressed the possible national mandate for immigration reform. He spoke with KQED about Gavin Newsom's election as governor of California, and with USA Today about Democratic Senators who lost in battleground states because they voted against Kavanaugh's confirmation to the Supreme Court. He commented for KPBS on a public forum between California's 2018 candidates for the U.S. Senate and he spoke with NBC7 on turnout and the youth vote. (Phew – and that's not even all of Kousser's appearances.) On NBC7, Kousser was joined by a number of politically engaged students from UC San Diego, including Brianna Brawley of Political Science and Elia Peralta of Ethnic Studies and Political Science.
---
What Happened in the Past When the Climate Changed
Once again, humanity might be well served to take heed from a history lesson. When crops failed and famine threatened, the peoples of ancient Asia responded by innovating. Investing in crop diversity, trade and a large public project may have helped them adapt and survive, suggests new research by Jade d'Alpoim Guedes of Anthropology and the Scripps Institution of Oceanography.


---
Innovations in Planning and Public Engagement for Community Resilience
J.B. Hinds of Urban Studies and Planning is coordinating and leading a partnership effort to adapt Community Viz, a visualization software widely used by planning professionals, into a public engagement and decision-making tool. The tool, part of USP's "spatial analytics toolkit," is focused on storm-water runoff and flooding. It is designed to help people understand what's happening, and why, when their neighborhoods flood and to help them make better decisions about the affected public and private spaces. The partners on this FEMA-funded project of the American Planning Association are: UC San Diego, the National Charrette Institute, Hey and Associates, and Focused Plan.
---
Studying Abroad Without Leaving Home
Typically, UC San Diego students travel overseas for a field school in archaeology. This summer, one group stayed in San Diego County – to analyze prehistoric sites on sovereign tribal land, in partnership with the La Posta Band of Kumeyaay Indians. Paul Goldstein of Anthropology led the field school with the tribe's archaeologist, Bobby Bolger. The story features both of them as well as students Tanya Piña, a biological anthropology major, and David Moser, who, after retiring from the U.S. Navy, was finishing up his bachelor's degree in anthropological archaeology.
---
Midterm Election Underscored America's Deep Divide
Gary Jacobson of Political Science was also in high demand during the elections. Jacobson commented in the Los Angeles Times (linked above) on the central role played by U.S. President Trump in electoral decisions nationwide even though his name was not on the ballot. He shared that view also with the New York Times, in a column by Tom Edsall headlined "The Polarizer in Chief Meets the Midterms." Edsall also quoted Jacobson at length in an earlier piece, "Machiavelli Would Have Loved This Year's Midterms." The New Yorker's Nicholas Lemann, meanwhile, sought Jacobson's expertise for "Claire McCaskill's Toughest Fight": The advantage for an incumbent has fallen from eight or nine points to two or three – the lowest it has been in decades, Jacobson said ahead of the midterms, when McCaskill would go on to lose her U.S. Senate seat. Jacobson also lent his expertise to CNN (on continued sorting of the parties along demographic lines) as well as to the Washington Post and the Financial Times, among many other outlets.
---
2018 Revelle Medal Recipients
UC San Diego's Revelle Medal recognizes current and former faculty members for sustained, distinguished and extraordinary service to the campus. This year's recipients, celebrated during at Founders Celebration Nov. 15-17, are: former Chancellor Marye Anne Fox; respiratory physiologist John B. West; Robert Conn, former dean of the Jacobs School of Engineering; and Sanford ("Sandy") Lakoff, founding chair of Political Science, who helped make the campus a powerhouse in political science education and research.
---
Study Reports on Government-Job Manipulation at Election Time
"Governors face every temptation to put their thumbs on the [economic] scale in the run-up to an election," writes the Washington Post, and for a long time the behavior was assumed to be more common in developing countries. Now, doctoral student Dodge Cahan of Economics has found evidence of similar machinations in the United States, by analyzing county job numbers during 359 gubernatorial elections from 1990 to 2015. "In the quarter before an election," the Post reports, "state government employment was up by about seven jobs per 100,000 residents and local government employment was up by 13. Both figures are too large and too persistent to be explained away as random noise in the data. They are, Cahan writes, 'consistent with manipulation.'… A few quarters after the election, government job numbers return to normal."
---
State Assessment Results: Go Low or Go High?
"Every year newspapers across the nation rush to print the results of schools' annual academic achievement on state exams" begins a blog post in Education Week. Those results can be used to "go low" and limit student opportunities or to "go high" and expand them. The piece cites research by Amanda Datnow of Education Studies showing that too often the assessments are used to limit student opportunities by, for example, "narrowing the curriculum around accountability measures" or "using assessment data to rationalize track placements."
---
Exploring the Potential Role of Social Networks in Medical Education
Education Studies post-doc Sara Moukarzel – who is also executive director of the School of Medicine's MOMI CORE (or the Larsson-Rosenquist Foundation Mother-Milk-Infant Center of Research Excellence) – published a paper with Christoforos Mamas, Melissa F. Warstadt and Alan Daly of Education Studies, along with other colleagues, that brings together the social and health sciences by examining medical students' breastfeeding education.
---

Planning a Global Science of Learning Network
Andrea Chiba of Cognitive Science hosted a meeting in Los Angeles with policymakers, philanthropists and scientists to plan a global science of learning network. The stated mission? "To achieve maximum worldwide benefit from science-based strategies designed to meet the learning needs of our global future and to overcome poverty's impact on learning."  The meeting was co-sponsored by the Jacobs Foundation, the Bill & Melinda Gates Foundation, and the National Public Education Support Fund.
---
How to Study Less and Learn More
Whether you're in a formal class or looking to learn something new on your own, here are some tips for you. The tips are based on years of tested research in the science of learning, including by such Psychology faculty members as Hal Pashler and Tim Rickard and by doctoral graduate Steven Pan. (You can also check out this 57-second video summary.)


---
Keeping It Simple Wins Hacking Prize for Undergraduate Pair
Student duo Luyanda Mdanda and Hannah Peterson have developed a simple phone app for faster access to healthcare, winning the annual UC Health Hack. The app – dubbed TimER and designed to work with any mobile phone or device – helps people get quicker and more economical access to the health services they need. Mdanda is a junior majoring in Cognitive Science, while Peterson is a Data Science major. Both are students of cognitive scientist Bradley Voytek, who was recently named a faculty fellow of the Halicıoğlu Data Science Institute.
---
Fieldwork in a Changing Field
Now that the future researchers predicted is here, climate change is changing how science is done. Isabel Rivera-Collazo of Anthropology and Scripps Institution of Oceanography has been traveling for research to Puerto Rico's northern coast for nearly 25 years, since her days as a college student. An environmental archaeologist, she has pursued her work operating under the maxim that archaeology doesn't move. Now, recent events have caused her to abandon that notion. "What I've seen in the last two years, I've never seen before," said Rivera-Collazo. "Sites are literally disappearing one day after the next."
---
Will Changing How We Vote Change Who Votes?
Passed in 2016 and intended to both save money and improve voting flexibility, the California Voter's Choice Act changes how, where and when Californians vote. The question on researchers' and policymakers' minds: Will the changes make for the largest and most diverse electorate yet, or will they have the opposite effect?  Political scientist Thad Kousser is leading a team of researchers from five UC campuses to find out. "There are a lot of gaps in California representation along racial and ethnic lines, and along economic and educational lines," Kousser said. "Will the new system shrink these gaps or widen them?" Stay tuned for results.
---
Voting With a Middle Finger
On NPR's Hidden Brain, Marisa Abrajano of Political Science said that "the issue of immigration is one of the main factors that's driving white voters away from the Democratic Party." Abrajano is co-author, with Zoltan Hajnal, of the book "White Backlash: Immigration, Race and American Politics."
---
'Degenerate and Murderous': California Campus Republicans' Platform Attacks College Culture
The Chronicle of Higher Education quoted at length Amy Binder of Sociology in a story about the 2018 platform released by the California College Republicans. The document's language is more "strident and confrontational" than what she has encountered from the "vast majority of college students."
---
If You Think Campus Speech Is All Angry Confrontation, You're Looking in the Wrong Places
"Although still in the minority, a growing contingent of students from the left, right and center is ditching tactics that lead to internecine hostility in favor of talking with one another to build empathy," write sociologist Amy Binder and doctoral alumnus Jeffrey Kidder, now at Northern Illinois University, describing some of their recent research in the Washington Post's Monkey Cage blog. "BridgeUSA and Sustained Dialogue are two prime examples of campus organizations committed to confronting political polarization. We learned about BridgeUSA and Sustained Dialogue while studying campus politics at four public universities this past year."
---
Cooperation and Conflict in the Virtual World (PDF)
How are cyber and other emerging technologies shaping the future of world affairs?  Erik Gartzke of Political Science and the Center for Peace and Security Studies explored the question at a presentation to the North County chapter of the San Diego World Affairs Council.
---
Media Battle Over Redeveloping Mission Valley Stadium Site
Ahead of the November election, Seth Hill of Political Science spoke with KPBS' Midday Edition about the advertising war over the future of Mission Valley – between backers of Measure E (SoccerCity) and Measure G (SDSU West) on the local ballot. Voters say they don't like negative ads, Hill noted, but research suggests that negative ads are more persuasive. 
---
Republicans Turn Kavanaugh into an Election-Year Rallying Cry
Republicans installed Brett M. Kavanaugh on the Supreme Court, then they turned him into an election-year rallying cry. Peter Irons of Political Science told the Washington Post that the politicization of Kavanaugh is almost without precedent. "Hardly any Supreme Court nominees have been turned into campaign issues," he said. "I think Kavanaugh is unique in that sense." Irons added that increased politicization is a "very real danger" for the high court in general. 
---
Change to Spousal Visa Could Impact San Diego's Ability to Lure Talented Workers
John Skrentny of Sociology and the Yankelovich Center for Social Science Research said he expects ending H-4 work authorization will have some economic impact in San Diego. Companies like Qualcomm use H1-B visas to find the most talented workers they can, he said, and talented people tend to marry other talented people. If spouses have trouble finding work in the United States, it won't be difficult for these talented people to find jobs in other countries. Skrentny was also cited in the Washington Post in a piece about the 30 or so countries that, like the U.S., grant citizenship to people born in their territory. "Jus soli is law in Canada, the United States and nearly every country in South and Central America," the Post reported and then went on to cite Skrentny based on an interview he gave several years ago to PolitiFact, wherein Skrentny theorized that birthright citizenship is strongest in the Western Hemisphere thanks to the region's colonial history: The policy may have helped European colonists to grow their populations and overpower native ones.
---
Global Food Initiative Student Fellows
The University of California Global Food Initiative supports student research, projects or internships that focus on food issues. The 2018-19 class of student fellows at UC San Diego – announced by the Bioregional Center for Sustainability Science, Planning and Design headed up by Keith Pezzoli – includes Christiana ("Christy") Schlutius, who is minoring in Education Studies and seeking to improve food security among students. Belinda Ramirez, meanwhile, a graduate student in Anthropology who was a fellow last year, will now serve as a student ambassador. She hopes to connect more UC San Diego students with sustainability and food organizations, initiatives and events on campus.
---
UC San Diego Welcomes Dynamic Incoming Class
Preliminary data show that of the 9,829 incoming freshman and transfer students, 37 percent are the first in their family to attend a four-year college and 40 percent come from low-income households.
---
Welcome Message: Know Your Value
Know and value who you are, build on your passions and use failure as an advantage. These were some of the messages delivered to about 9,000 new students at Convocation by keynote speaker Anita Raj of Education Studies and the School of Medicine.
---
Best Book Award
"Disruptive Fixation: School Reform and the Pitfalls of Techno-Idealism" by Christo Sims of Communication was presented with a best book award by the Communication, Information Technology, and Media Sociology (CITAMS) section of the American Sociological Association at the ASA's 2018 meeting. CITAMS tweeted about the honor.
---
China Is Weaponizing Online Distraction
The Washington Post's Monkey Cage blog ran a Q&A with Margaret "Molly" Roberts of Political Science about the techniques the Chinese government is using to censor content – techniques like "friction" and "flooding," which reroute internet users without making it obvious they're being censored. The techniques are also described in Roberts' new book, "Censored: Distraction and Diversion Inside China's Great Firewall," which was recently reviewed in the New York Review of Books.
---
Move a Ball With Your Mind Using This Headset
Mind control technology is easy to over-hype, says Virginia de Sa of Cognitive Science in a Quartz video story which includes work by de Sa's lab on brain-computer interfaces. There may be a day when you can think "turn on, light" and the light will turn on, de Sa said, but that day isn't quite here yet.
---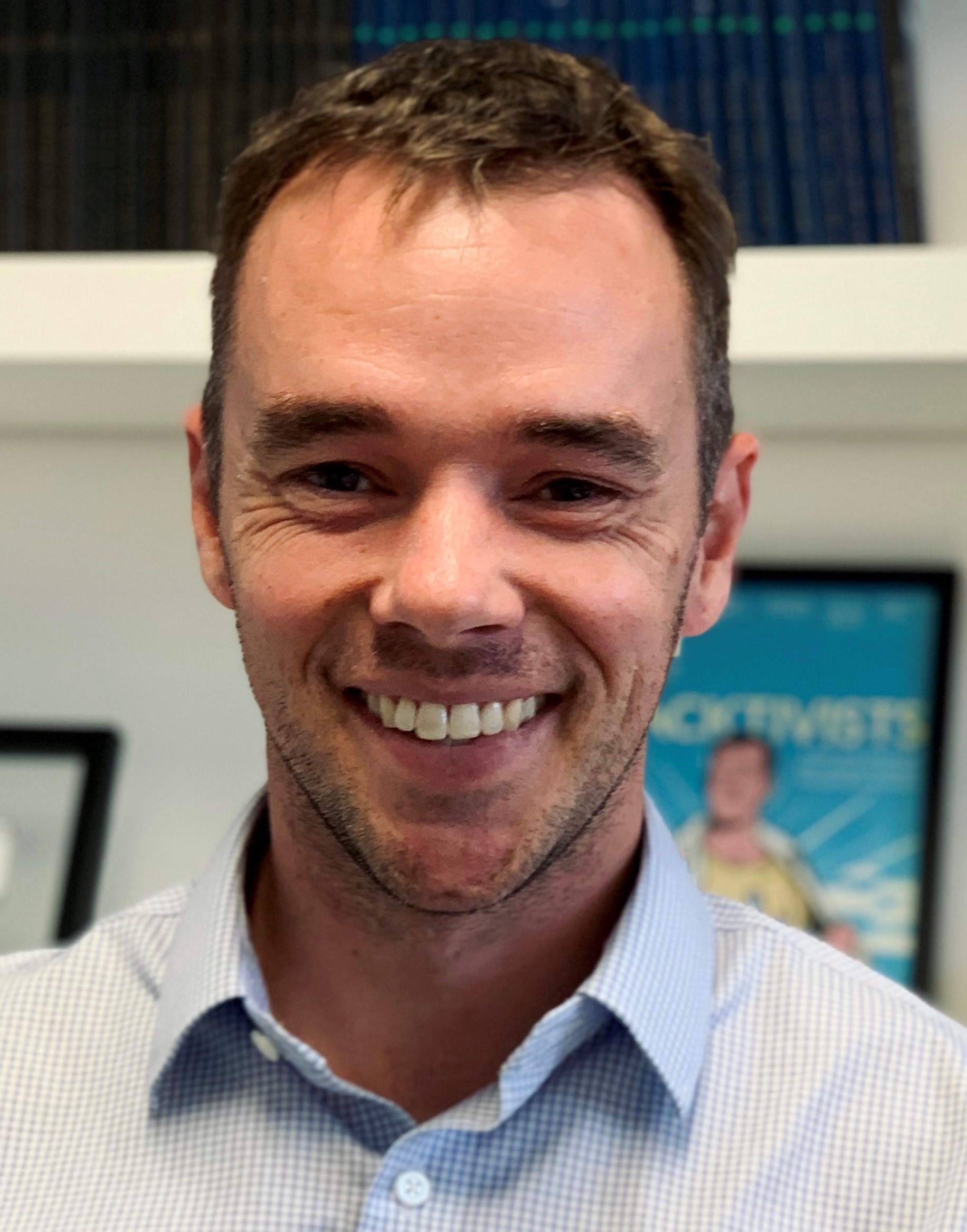 Dec. 3: Suds & Science – Online Dating
Just 20 years ago, online dating was a highly stigmatized social practice that accounted for a miniscule proportion of relationships. Today, it is the third most common way that couples meet. Join UC San Diego sociologist Kevin Lewis to discuss the social science surrounding this unprecedented historical trend. Stone Brewing at Liberty Station, from 6:30 to approx. 8 p.m. Register at link above.
---
Nominate Outstanding Alums
Know a former student who inspires you? Nominate them! This year's Alumni Awards will honor alums in four categories: Outstanding Alumnus/a, Changemaker, International and Emerging Leader. The nomination deadline is midnight Nov. 30. Follow the link for more details and the online nomination form.


---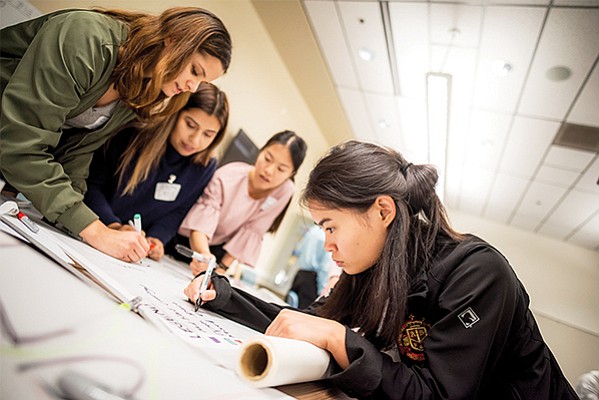 UC San Diego Offers Real Estate, Development Program
San Diego Business Journal reports on the new real estate and development major in Urban Studies and Planning: "Demand is so strong for well-trained real estate and development professionals that UC San Diego is creating a special degree program in the field. What with climate change, a growing population, an increasing scarcity of land and a lack of affordable housing, 'the 21st Century is going to have some challenges,' said Mirle Rabinowitz-Bussell, the program's academic director. 'There's this confluence of all these challenges as well as opportunities,' she said. 'We want to train the next generation of problem solvers who can help us address these very complex issues.'" The story also quotes USP's Sue Peerson and advisory board member Mark Gleiberman, CEO of MG Properties Group.
---
Community Review Board on Police Practices
Patrick Anderson of Communication, Critical Gender Studies and Ethnic Studies has been appointed by the San Diego City Council and Mayor to the San Diego Community Review Board on Police Practices. The board consists of 23 members of the San Diego community who review and evaluate serious complaints brought by the public against SDPD officers; reviews all officer-involved shootings and in-custody deaths; and reviews and evaluates the administration of discipline arising from sustained complaints.
---
Caroline Siegel-Singh Elected UC Students Association President
Political Science major Caroline Siegel-Singh was elected president of the UC Student Association in August during the annual UCSA Student Organizing Summit. Siegel-Singh, who is also vice president of external affairs for the Associated Students of UCSD, will serve as UCSA President until August 2019.
---
A Way Out of the Immigration Crisis
Reihan Salam, executive editor of National Review, published an essay in the Wall Street Journal in which he cites extensively the work of Marisa Abrajano of Political Science and Zoltan Hajnal of Political Science and the School of Global Policy and Strategy in their book, "White Backlash."
---
USP in the Haus
In this blog, students detail their experiences of taking a Global Seminar at the Bauhaus in Weimar, Germany this summer, led by Mirle Bussell and Sue Peerson of Urban Studies and Planning. While in Dessau, touring the Dessau Bauhaus campus, the crew also made an appearance in a Deutsche Welle video (4-minute mark and on), including on-camera interviews by students Vianney Ruvalcaba and Erik Mumm.
---
An Upward Social Mobility Machine: UC San Diego 2nd Best U.S. University
MONEY magazine says we're one of the best colleges for your money – and good socially, to boot: "The University of California at San Diego (No. 2) shot to the top of our rankings this year with one of the highest graduation rates in the country for a public college, plus with an impressive record for boosting low-income students into the upper middle class." Topped only by Princeton so second in the nation in this case means best in the state!
---
2018's Best Places to Raise a Family in California
In a WalletHub piece about the Golden State's best and worst cities for families, Caren Holtzman of Education Studies gives tips on looking for quality public schools.
---
Our Immigrant Story
A lovely multimedia feature by the San Diego Union-Tribune includes stories from several UC San Diego people, including Chancellor Pradeep K. Khosla, Tom Wong and alumna Dulce Garcia of Political Science; Olivia Graeve from Jacobs School of Engineering and composer Lei Liang of Music. Check out the all the individual videos within the full feature linked above. Here are direct links to Garcia video and Wong video.
---
U.N. Believes Al-Qaeda Is Growing Again
An estimated 7,000 fighters are in Yemen. NBC 7 talks to local experts, including Eli Berman of Economics.
---
Worried About Tariffs? Trade Blocs Are the Real Danger to the U.S. and China
David Lake of Political Science writes in the Washington Post's Monkey Cage blog: "China and the United States seem poised to compete for exclusive economic blocs reminiscent of the empires of old. Spoiler alert—that did not turn out well in the 1930s, when economic blocs sharply limited global trade. They are unlikely to work out better today. Is the global trading order unraveling?"
---
Seeking Human Generosity's Origins in an Ape's Gift to Another Ape
Cognitive Science post-doc Jingzhi Tan is a co-author on this study described by Carl Zimmer in the New York Times.
---
The Costs of Motherhood Are Rising, and Catching Women Off Guard
A New York Times story on new research (from Princeton, Yale and the National University of Singapore) showing that college-educated women in particular underestimate the demands of parenthood and the difficulties of combining working and parenting also cites earlier work by Valerie Ramey and Garey Ramey of Economics. The Rameys showed that a "Rug Rat Race" has taken hold, with college-educated moms especially investing a lot more time in child care in an effort to secure their progeny seats at a top university.
---
UC San Diego Announces Historic $312 Million Fundraising Year
"UC San Diego is my dream school," said Hector Enriquez, an incoming college freshman student who plans to major in Human Development and would like to become a high school history teacher. Enriquez hoped to attend the campus since he first visited it in 7th grade, but his family would not have been able to cover the cost of his education. Thanks to the Chancellor's Associates Scholarship, he will begin his studies on campus in September, becoming one of the many who have benefited from generous philanthropic support donated last year to the Campaign for UC San Diego. "I'm proud to be the first in my family to attend college. I want to be an example to my younger siblings," Enriquez said. The story also quotes Economics alumnus Kenneth Kroner, who earned his doctorate from UC San Diego in 1988 and serves as chair of the Campaign Cabinet's International Leadership Committee. "Our alumni are playing a key role in driving the future of UC San Diego," he said. "In addition to giving, alumni are serving as evangelists to educate others about the campus and its incredible impact." The Campaign for UC San Diego has raised $1.6 billion to date.
---
DACA Is Really Helping Young Immigrants. But Are They Too Afraid, Unsure to Renew?
NBC News and many other outlets reported on a new survey by Tom Wong of Political Science: Almost all DACA recipients surveyed are in school or working. Yet a majority worry about deportation on a daily basis, even with DACA status. Wong conducted the survey for the Center for American Progress (where he is a fellow), the National Immigration Law Center and United We Dream, both advocacy groups that support an extension of the DACA program until Congress addresses the issue in legislation. He surveyed 1,050 DACA recipients in 41 states and the District of Columbia in an online panel format.
---
PDVSA Leaves Its Argentine Gas Station Chain to Fend for Itself
Speaking with Reuters, David Mares of Political Science gives context to the news that Venezuela's state-owned oil company PDVSA was cutting ties with its loss-making Argentine gas station operator, Petrolera del Conosur. Profitability was likely never the true goal of Venezuela's Argentina foray, Mares said, discussing the late President Hugo Chavez's plan to transform PDVSA from a commercial company to a domestic and international political tool.
---
Canadians Top the List of Visitors Overstaying Visas
For the second straight year, Canada occupied the top spot for overstays followed by Mexico, Venezuela, the United Kingdom and Colombia, according to a report from a New York think tank. "Unauthorized Europeans and Canadians have long received preferential treatment in U.S. politics and sometimes in policy," said David FitzGerald of Sociology and the Center for Comparative Immigration Studies.
---
'Imagine That You're a Refugee'
That nudged people who already had positive attitudes toward refugees to send an anonymous letter to the White House; a presentation of information did not – finds a PNAS study by Claire Adida of Political Science.
---
Hundreds of Scholars Have Signed a Statement Defending International Institutions
David Lake of Political Science and Peter Gourevitch write in the Washington Post's Monkey Cage blog on the arguments for and against the international institutions President Trump criticized in his trip to Europe in July and earlier. Lake and Gourevitch led the effort to publish in the New York Times a statement by scholars of international relations, supporting the international order and the accompanying institutions formed under the leadership of the United States after 1945.
---
EVENTS
Oct. 3-Dec. 4: South Asia Initiative Events
From a music of South India lecture/demonstration to talks about empowering sex workers in West Bengal and about development economics in Bangladesh, the university's independent South Asia Initiative presents its Fall Quarter events. Please visit the link for details.
---
Oct. 4: New York Times Panel, "Hollywood and the Artist's Gaze on Vets"
Join C. J. Chivers, a Pulitzer Prize-winning New York Times reporter and Marine Corps infantry veteran, for a discussion between former Marines and artists about the creative lens on veterans, a generation into the war on terror. UC San Diego has a limited number of free tickets available and registrants must have a UC San Diego email address to be eligible to attend. Beginning at 7 p.m. Registration details at link above
---
Oct. 11: Defining and Disrupting Color-Blind Racial Ideology
Counseling and educational psychologist Helen Neville of the University of Illinois at Urbana-Champaign gives a talk subtitled "What We Can Do to Promote Greater Racial Equity." Part of the Special Series on the Science of Human Diversity presented by the Department of Psychology in collaboration with the Division of Social Sciences and the Office of the Vice Chancellor for Equity, Diversity, and Inclusion, the talk begins at 11 a.m. in the Crick Conference Room, third floor of Mandler Hall. RSVP at link.
---
Nov. 1: Inside China's Great Firewall
Molly Roberts of Political Science sheds light on how and when censorship influences the Chinese public in her book "Censored: Distraction and Diversion Inside China's Great Firewall" and in this talk. Beginning at 4 p.m. in Rm. 3201 of the School of Global Policy and Strategy. RSVP at link above.
---
UC Student Regent
Congrats to Education Studies doctoral student Hayley Weddle! Weddle will serve as the 2019-20 University of California student regent, the first from UC San Diego since 1982. "I bring to this role a strong commitment to ensuring the university promotes access and affordability for all students," Weddle said at the UC Board of Regents July meeting, which confirmed her nomination. "I'm especially passionate about promoting basic needs security across the system, as well as addressing and preventing sexual violence and harassment." Here's video of her full remarks, starting at approximately the 1:10 mark. More about Weddle and the position is in the UC announcement of the nomination, also linked above. Weddle will participate in all deliberations in the coming year. She will have voting privileges starting July 2019.
---
UC San Diego Admits 38,954 New Freshmen and Transfers
Nearly one-third of the campus's diverse admitted class is the first in their family to attend a four-year college and almost 50 percent are from Southern California.
---
Region Losing Talented Employees to Housing Crisis
A disconnect exists between where jobs are expected to be and where housing can be built in San Diego. And, employer satisfaction regarding the housing supply has sunk to a new low. These are the key findings of a study from London Moeder Advisors, released by the San Diego Regional Chamber of Commerce. Co-author Nathan Moeder teaches in Urban Studies and Planning, in the Real Estate and Development major.
---
How Family Separations Mess Up Children's Genes
"As a mother, I can feel the pain in my guts, just trying to imagine what immigrant mothers must feel when their children are torn from their arms," writes Amy Non of Anthropology in an op-ed for the Times of San Diego. "As a scientist, I know how the trauma of maternal separation in early childhood can permanently change a child at her most fundamental level – the level of her genes, the material that makes a child who she is. These changes may even be passed on to the next generation, persisting long after this sad chapter in our country's history is over." Non researches how epigenetic mechanisms in childhood may contribute to social inequalities in health over the life course.
---
Trump Officials Link Fuel Economy Rules to Deadly Crashes – Experts Are Skeptical
Speaking with the New York Times, economist Mark Jacobsen addressed the Trump administration argument that strict fuel economy rules hurt vehicle safety by forcing automakers to produce lighter vehicles less capable of withstanding crashes. "The most important question is whether cars on the road are getting more similar in weight, or more dissimilar," Jacobsen said. "If you're bringing down the weight of the heaviest vehicles but not the lightest vehicles, then in the average accident, the cars will be better matched."
---
How the Safety Net Can Survive Trump
Social democracy has staying power, writes Lane Kenworthy of Sociology in the July/August issue of Foreign Affairs.
---
Feinstein Remains Favorite in California Race Despite Snub
The Associated Press reported on Kevin de Leon's "insider coup" to oust U.S. Sen. Dianne Feinstein by winning the endorsement of the state Democratic Party. It's "the strongest signal yet of just how far to the left California's Democratic activists have moved, how emboldened they are by their party's dominance in the state and how much the Trump presidency has polarized our politics," said Thad Kousser of Political Science. "But it's only a signal about the party's most activist core, not a sign that everyday voters are choosing a pure progressive over a pragmatist." The AP story ran in the Washington Post and hundreds of other outlets around the nation. Separately, Kousser also spoke with the Wall Street Journal about legal challenges to Attorney General Jeff Sessions's crackdown on "sanctuary" immigration practices.
---
Who Is a Democrat?
"Among the 45th president's many achievements has been his role as muse to a new literary genre: the redneck safari." So begins a special report in the Economist. "There have been far fewer attempts made," it goes on, "to treat Democrats as a foreign tribe, to eat their food and understand their folkways." That may be because the academics who do this kind of work are largely Democrats themselves. The piece cites Amy Binder of Sociology and ultimately concludes that Democratic voters are less liberal than party activists think they are.
---
The Story Behind the Little-Known Catholic Group Called People of Praise
When Judge Amy Coney Barrett's name was floated as a possible nominee to the U.S. Supreme Court, the Washington Post (linked above) and Slate sought the expertise of Tom Csordas of Anthropology and Global Health, a leading scholar on Catholic charismatic groups. Csordas said the same communal impulse that generated the hippie communes of the 1960s fueled religious groups like People of Praise at the same time.
---
Watch Your Mouth
NPR's "Hidden Brain" features an interview with Lera Boroditsky of Cognitive Science, who argues that features like grammatical gender and reading direction can have a real effect on the way we think. "Language can guide you to discover something about the world that might take you longer to discover if you didn't have that information in language," she says. Borodtisky discusses studies she and other researchers have done that show language can shape people's ideas about time, agency, and gender.
---
Campus Newsrooms Rethink Their Approach to Race
"In recent years, college campuses have seen controversy erupt around race and identity. For student journalists, this moment has triggered deeper questions about diversity within their own coverage," writes the Christian Science Monitor in a story quoting alum Gabe Schneider, who majored in Political Science and Urban Studies and Planning. As a student, Schneider co-founded The Triton, an independent newspaper at UC San Diego that incorporated the Diversity Style Guide into its editorial guidelines.
---
Researcher and Activist in Fight for Reparations for Japanese Americans
A Los Angeles Times obituary on Aiko Herzig-Yoshinaga – who uncovered key documents that proved the U.S. government had racist motives for incarcerating Japanese Americans during World War II – quotes at length Peter Irons of Political Science who was working alongside her at the time.  An explosive document Herzig-Yoshinaga found, a draft report by Gen. John L. DeWitt, was instrumental in Irons' efforts to overturn the convictions of Japanese Americans who had defied curfew and relocation orders. Irons and his work were also featured on The Rachel Maddow Show on MSNBC.
---
Trump Is Right about Collusion
"We have now gone from months of confident proclamations from President Donald Trump of 'NO COLLUSION' to the much meeker 'Collusion is not a crime,'" writes Harry Litman of Political Science on CNN.com. "He's actually right this time," because "the word and legal concept that we should always have been using here is 'conspiracy.'"
---
No, Donald Trump's Separation of Immigrant Families Was Not Barack Obama's Policy
PolitiFact fact-checks with David FitzGerald of Sociology and the Center for Comparative Immigration Studies: In Trump's case, family separations are a feature, not a bug, of the administration's border policies. The outlet also turned to FitzGerald when a Trump campaign manager's tweet omitted that children detained under Obama were unaccompanied minors.
---
His Parents Were Deported Two Weeks Before College, Now He's a UC San Diego Graduate
KPBS tells the moving story of just-graduated undergraduate student Leon Sanchez Reyes of Cognitive Science.
---
Blocked from Entering the U.S., Will Asylum-Seekers Find a Welcome Mat in Mexico?
"Mexico's asylum program is straining, under the increasing numbers of mostly Central American migrants seeking protection there," writes Wayne Cornelius of Political Science in an op-ed for the Los Angeles Times. "Still, the option of seeking asylum in Mexico will become increasingly attractive — or the only option — given the sharp restriction of the grounds for asylum claims in the United States.
---
San Diego University Professors Join Protest
Faculty from area universities signed an open letter to the Department of Homeland Security to protest the separation of immigrant children from their parents, reports the Union-Tribune. The local signatories – mostly from UC San Diego and most of these from the Division of Social Sciences – include Frances Contreras of Education Studies, Michael Calderon-Zaks of Sociology, Kelly Gates of Communication, Ross Frank of Ethnic Studies, Ana Celia Zentella of Ethnic Studies, Megan Hopkins of Education Studies, Vanesa Ribas of Sociology, and Roshanak Kheshti of Ethnic Studies. Separately, David Lake of Political Science, together with Peter Gourevitch of the School of Global Policy and Strategy, organized colleagues around the world to take out an ad in the New York Times criticizing the Trump administration's approach to foreign policy.
---
Indigenous Immigrants Face Unique Challenges at the Border
In Latin America, at least 560 Indigenous languages are spoken by 780 different tribal and ethnic groups. Speakers of these languages who don't also speak Spanish have an even harder time at the U.S. border than other migrants. John Haviland of Anthropology, who provides Tzotzil interpretation services for Homeland Security, court proceedings and medical situations, speaks with High Country News, a nonprofit media organization reporting on the American West. 
UC San Diego Begins Building Largest Complex in Campus History
The Union-Tribune reports on the construction of the North Torrey Pines Living and Learning Commons. "Usually academic buildings are built by themselves, and then residence halls at a different time and somewhere else," said Carol Padden, dean of the Division of Social Sciences, which has about 8,000 students. "But this time, academic buildings and residence halls are going up together to build a living and learning neighborhood. This is what students want — to feel that they're coming to a place that has a sense of being a community."
---
Celebrating the Successes of UC San Diego's Most Dynamic Grads
Hundreds of amazing students graduated from Social Sciences this year. This story profiles just two of them: Political Science and Urban Studies and Planning major Gabe Schneider, who co-founded independent student newspaper The Triton to give students more voice, especially underrepresented students, and Cognitive Science major Leon Sanchez Reyes, who not only persisted in earning his degree but also took care of his siblings after the deportation of their parents four years ago.
---
Speak Your Truth
Transgender advocate and Global Health major Lucero Camarena calls on graduates to embrace their authenticity as 2018 All Campus Commencement student speaker.
---
A Ladder Up
UC San Diego leads the way in helping students on the path to upward social mobility. New research shows that UC San Diego continues to perform significantly better than other four-year colleges and universities in the country when it comes to enrolling low-income students and seeing them across the graduation finish line. "Low-income youth bring crucial talent, experience and drive to universities," says Mica Pollock of Education Studies and CREATE. "Doing the work to support low-income young people to thrive in college alongside their higher-income peers is an essential part of investing in the future of the region, state and nation. I'm proud to work at a university that prioritizes investment in the full talent pool!"
---
Designer DNA
Associate Dean John Evans of Sociology discusses genetic editing on Vox's new Netflix series "Explained" – check it out. The Vox story about the show is at the link above. You can also view the episode directly on Netflix.
---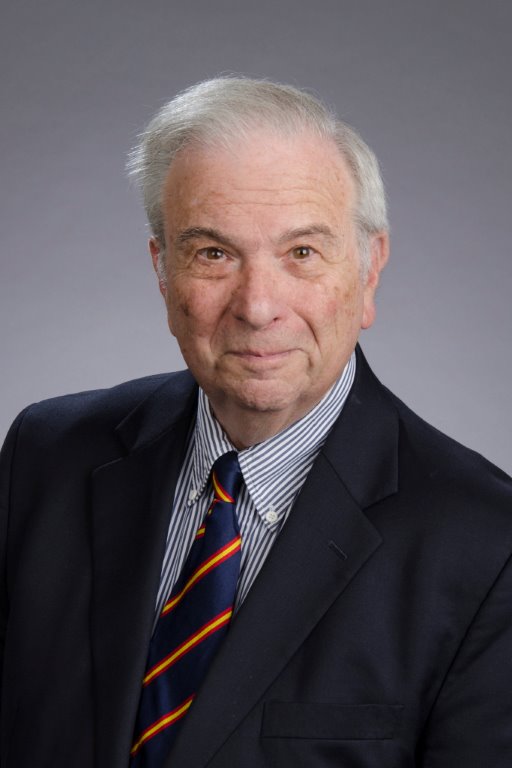 Constantine Panunzio Distinguished Emeriti Award
The 2017-18 Constantine Panunzio Distinguished Emeriti Award honoring emeriti professors in the University of California system has been awarded to UCLA's Henry Ansgar Kelly and UC San Diego's Sanford "Sandy" Lakoff. Lakoff arrived at UC San Diego in 1974 as Founding Chair of the Department of Political Science. For four decades, he has been a vital support of the department and of the campus.
---
UC San Diego Tops List of World's 'Golden Age' Universities
For the second year in a row, the London-based Times Higher Education ranked UC San Diego the world's number one research university founded during the "golden age" of higher education development, in the two decades between 1945 and 1967.
---
More Rockin' Rankings
UC San Diego ranked third among public research universities in the United States in this year's annual ranking of high-quality scientific research papers by the journal Nature. In the Nature Index 2018 Annual Tables, the La Jolla campus ranked 12th in the world out of 500 institutions and 6th among U.S. universities in the research results its faculty, students and staff others published in 82 high-quality journals in 2017.
---
A Launch Pad to a Better Life
Economics alumnus Kenny Hill renovated a dozen town homes in a struggling Atlanta neighborhood and then had an idea: What if he could help renovate people's lives, too? That led him to co-found The Launch Pad, a non-profit that provides five homeless families with free housing for a year along with mentoring and life-skills coaching. YouTube promo video is at link above; here's the Crazy Good Turns podcast in its entirety.
---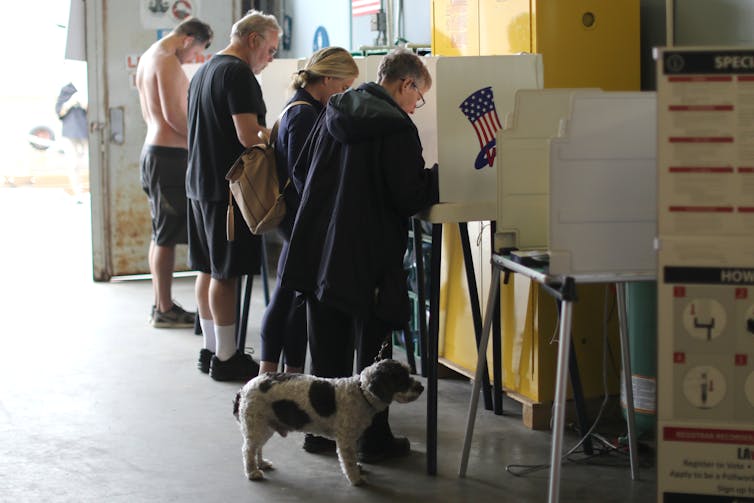 California's Jungle Primary Sets Up Polarized Governor's Race for November
Election reformers hoped the top-two primary system would draw out more centrist voters and more centrist candidates, writes Thad Kousser of Political Science in The Conversation. So much for hopes…?  After the election, Kousser also spoke at length with NPR-affiliate KPCC on what voters can expect in November, as well as with KPBS. He also lent his expertise to the Washington Post, saying that across the country recently "red states have gotten redder and blue states have gotten bluer and the fights have been within, rather than between, the parties."
---
Forty Years Later, Proposition 13 Is Proof Your Vote Matters
Prop.13 is "almost like a meteor that landed in California," said Isaac Martin of Sociology in this extended Q&A with KPBS on the legacy of the "People's Initiative to Limit Property Taxation." It had, he says, "all kinds of powerful ripple effects, some far beyond the state of California. I think it reshaped American politics in ways that are quite dramatic."
---
The Case for Renaming Women's Body Parts
From fallopian tubes to the G-spot, women's body parts have been named by – and after – men, the BBC reports. Lera Boroditsky of Cognitive Science argues for a system "that is not centered around the historical victories of men 'discovering' body parts." Instead, she says, these terms should be replaced by descriptors that are useful and educational to the body's owner.
---
Does the Lowest U.S. Birth Rate in Three Decades Pose a Risk to the Economy?
Answer by James Hamilton of Economics: Yes. "An aging population brings huge fiscal challenges. The current designs for Social Security, Medicare, and many public and private pensions just aren't workable if the ratio of retirees receiving benefits to working people paying in continues to grow. The experience of Japan and Europe also tell us that it can be very hard to sustain economic growth if the workforce is no longer growing."
---
The Trump Administration Is Driving Away Immigrant Entrepreneurs
Foreign-born founders start a huge number of the U.S.'s most lucrative businesses, writes the Atlantic, but new government policies are making it harder for them to stay.  Sociology graduate student Natalie Novick spoke with the Atlantic on her area of expertise: global start-up ecosystems.
---
Getting the Most From Every Moment at the University of California San Diego
Voice of America, in one of its Learning English stories, profiles Cognitive Science undergraduate student Luyanda Mdanda. The 19-year-old South African led a very active life long before becoming an international student in the United States. He likes to keep busy. But he never thought his life could be as busy as it has been since coming to UC San Diego in 2016.
---
Congrats to Gabriela Caballero 
Gabriela Caballero of Linguistics has been recognized with a UC San Diego Diversity, Equity and Inclusion Distinguished Teaching Award for 2017-18.
---
Congrats to Ed Vul
Ed Vul of Psychology has won the Psychonomic Society's Steven Yantis Early Career Award, which recognizes "a young scientist who has made significant contributions to scientific psychology in the areas of perception and attention early in their careers."
---
The Right-Wing Millennial Machine
Conservatives are building an army of fired-up young people. How? By offering them salaries.  "What the right is doing is creating a cadre of potential leaders," Amy Binder of Sociology said to the Huffington Post. "When they're on campus they aren't necessarily doing the bidding of donors, but they're getting to know each other. They're professionalizing and socializing students. I don't see that happening on the left in the same way."
---
With the World Watching, US Architects Rebuke Trumpism
CNN story on the Venice Biennale features prominently the presentation by Teddy Cruz of Visual Arts and Fonna Forman of Political Science, "MEXUS: A Geography of Interdependence." MEXUS reimagines "the border zone not as a line, not as a jurisdictional boundary, but as a region that shares many ecologies and lots of movement back and forth on both sides – people, environmental flows, economic flows, emotional and ethnic flows," Forman said.
---
County Jails Released 349 People Wanted by ICE Since 'Sanctuary Law' Started
The San Diego Union-Tribune takes a look at the California Values Act, or SB 54, four months after it became law. David FitzGerald of Sociology and the Center for Comparative Immigration Studies said the evidence "is consistent with the idea that the authorities in California are continuing to cooperate with ICE when it comes to unauthorized immigrants who have committed serious crimes inside the United States. SB 54 just made sure that the cooperation would only turn over serious offenders."
---
The Role of Hunting in Anthropogeny
Hunting is considered a key human adaptation, one that influenced our anatomy, physiology and behavior over time. This CARTA symposium explores the evidence on the origins of hominin hunting. If you weren't able to attend, you can now watch the UCSD-TV program about it online. 


---
Brain Scientists and Teachers Break the Mold of Traditional Education
Matt Doyle, assistant superintendent of Vista Unified, and Gerri Burton, CEO of New Learning Ventures, blog in Education Week about Edneuro, a multidisciplinary partnership with UC San Diego which includes Shana Cohen and Amanda Datnow of Education Studies and Terry Jernigan of Cognitive Science.
---
Supporting College-Level Writing Prep
UC San Diego partners are joining forces to help create a strategy for preparing high school juniors across our region for college-level writing.  The partnership is between the San Diego Area Writing Project in CREATE, the Analytical Writing Program, and the Teaching + Learning Commons. The team is piloting the program at Gompers Preparatory Academy, a UC San Diego partnership school, to learn how to expand the program more broadly.
---
Alumnus Gives Back to Help Future Leaders
"Finances shouldn't be a hindrance to going to UC San Diego," said Political Science alumnus Alan Braynin, founder and CEO of Aya Healthcare. He feels so strongly about giving back and helping students at his alma mater that his company has pledged $200,000 to establish ten $5,000 UC San Diego scholarships per year over the next four years. Braynin credits his education at UC San Diego and the UC system as a whole for inspiring him to start his company, the largest privately held travel clinician staffing firm in the country. The firm currently employs over 450 people in its San Diego office alone, including dozens of UC graduates
---
June 25-29: San Diego Startup Week
The entrepreneurs, developers, designers, investors and  community leaders featured at San Diego Startup Week will include a number of Social Sciences alumni, among them Ken Davenport of Political Science and Matt Ellis of Economics. Ellis was recently selected as a 40 Under 40 honoree. See "Triton Stories" below for more.
---
Live, Learn, Play: Vibrant New Neighborhood on Campus
The North Torrey Pines Living and Learning Neighborhood is a neighborhood like no other at UC San Diego – and Social Sciences' Public Engagement Building is part of the exciting mix.
---
Triton Stories
The Spring 2018 issue of the Triton alumni magazine is chockablock with stories from the Social Sciences. Here they are: 40 Under 40, a feature celebrating alumni change-makers that includes nine from our division.  Rescuers of the Lost Artifacts, a feature on Tom Levy of Anthropology who uses cutting-edge immersive imaging to explore archaeological sites, from the mines of King Solomon to ancient ruins lost undersea. I'm Not Distractible… I'm Curious and Creative, wherein Don Norman of Cognitive Science and the Design Lab rethinks out relationship with technology. Chime In, with Linguistics alumnus Scott Paulson giving us a tour of the carillon atop Geisel Library. Crafting Community, on how Political Science alumnus Arsalun Tafazoli has helped disrupt the San Diego dining scene.  And Wave After Wave, with Economics alumnus and UC San Diego Alumni Board President Robert Brownlie sharing his experience with the university's ever-evolving landscape.
---
---
Teaching Impacts of Technology
Much needed! Beth Simon of Education Studies has launched a Coursera specialization for K-12 teachers: "Teaching Impacts of Technology." The specialization helps support the requirements of the California supplementary authorization to teach computer science.
---
Sign Here
You can whisper in American Sign Language, or you can shout. You can make poetry. And if you learn ASL later in life, you might be signing with an accent forever. In most ways, it is a language just like any other, with a complex grammar, slang, dialects, the whole shebang. But in some respects, ASL is much more than just a typical language. It's visual and kinesthetic and is an essential component of Deaf culture in the United States, too – giving signers a special bond that non-signers may not fully understand. ASL has also been, for a long time, an important part of both research and teaching in the UC San Diego Department of Linguistics, which recently put on a two-day event celebrating Deaf culture and ASL.
---
A New U.S.-Mexico Border?
Teddy Cruz of Visual Arts and Fonna Forman of Political Science "don't look at the U.S.-Mexico border as a dividing line," reports the Los Angeles Times. "They look at it as a region – one with a shared culture, economy and environment. That vision is why they were chosen as one of seven design teams to be featured in the U.S. Pavilion's official exhibition, 'Dimensions of Citizenship,' at this year's Venice Architecture Biennale."  The urbanists have mapped a new 154,000 square-mile border region they call "MEXUS," highlighting the broader environmental issues the U.S. and Mexico face as one.
---
How Language Shapes the Way We Think
A fascinating TED talk by Lera Boroditsky of Cognitive Science.


---
You'll Likely Be Killed by Something You're Not Worried About
There seems to be a vast gap between the most common causes of death in the U.S., and the causes of death we hear the most about, shows an infographic making the social-media rounds. The visualization was created by a UC San Diego alumnus based on data collected by students in a data science class taught by Bradley Voytek of Cognitive Science.  See the clever visualization at link above; additional backstory is in the students' write-up.
---
UCSD's Justin Koo Arguably Is Nation's Top Student Lawyer
Political Science major Justin Koo won big at the American Mock Trial Association's national championships for his performance as a defense attorney. "Justin was the highest-ranked All-American attorney with 27 ranks," said one of his coxaches, Caitlin Macker. "He was tied as the top attorney in the country and first place in our [division]."
---
Marta Kutas Elected to the American Academy of Arts and Sciences
The American Academy of Arts and Sciences, one of the country's most esteemed honorary societies and independent policy research centers, has elected three UC San Diego professors as new members, including Marta Kutas of Cognitive Science. The academy's class of 2018 features 213 individuals in a wide range of disciplines and professions, from actor Tom Hanks to former president Barack Obama. Previous members have included George Washington, Benjamin Franklin, Daniel Webster, Ralph Waldo Emerson, Margaret Mead and Martin Luther King Jr. Kutas will be inducted along with the other new members at a ceremony in October.
---
Asking Children One Simple Question Can Jump-Start Learning
Developmental psychologist Caren Walker is trying to find ways to help young children learn more effectively, and parents might be surprised to know that one way to do that starts with just one question: Why?
---
Is Amazon Evil and Am I Evil for Using It?
Lilly Irani of Communication on Gizmodo: "We need political movements that create policies, laws, and institutions that put us in charge of our technologies," she said.
---
Students and Faculty Commit to Healthier World
UC Global Health Day 2018 brought "well-being warrior" Vikram Patel and 500 other champions of global health to UC San Diego. As part of his keynote speech calling for universal mental health coverage, Patel urged global health practitioners to "step out of the universities and engage communities," engaging in particular those who are affected and young people to demand change. Janis Jenkins of Anthropology was one of the keynote commentators. Thomas Csordas of Anthropology, director of the division's Global Health Program, opened the day-long event with Chancellor Khosla. A research poster session featured more than 120 participants, including students from the Global Health Program presenting their senior capstone projects.
---
Yanny or Laurel? Your Brain Hears What It Wants To
Diana Deutsch of Psychology weighs in with the Wall Street Journal on the viral audio clip. Also: Auditory illusions discovered by Deutsch were a big hit at the 5th USA Science and Engineering Festival in Washington, D.C., as part of AAAS' Science of the Senses interactive exhibit.
---
2018 Clark Kerr Award
Richard Atkinson of Cognitive Science and Psychology – a UC San Diego chancellor who became UC president – has won the 2018 Clark Kerr Award, conferred by the UC Berkeley Academic Senate in recognition of service and achievements as a distinguished educator.
---
A Living Legend
LaGina Gause of Political Science and second-year major Hunter Miranda, who serves as executive director of the Student Organized Voter Access Committee (SOVAC), spoke to the significance of civil rights icon John Lewis, who is going to be UC San Diego's commencement speaker. "Congressman Lewis' leadership in Congress," Gause said, "continues to demonstrate to his constituents that he is willing to go beyond the normal call of duty to represent the issues and concerns that are most pressing among his community."
---
Does 'Blue Mind' Science Explain Why We Love the Ocean?
Karen Dobkins of Psychology – who is an avid swimmer and an absolute believer in the well-being the ocean can bring us and its therapeutic value – questions whether there's as much science behind the "blue mind" idea as some people say.
---
Newsom Ad Shows Odd Incentives of California Top-2 Primary
Lt. Gov. Gavin Newsom, the Democratic front-runner in the governor's race, has said he wants to face a Republican in November and his latest ad makes it seem his preferred GOP candidate is John Cox. "This is not about winning the political argument in November," Thad Kousser of Political Science told U.S. News & World Report. "This is about having the governor's race be over before June 6." Kousser also spoke with KPBS about voter registration and local voting trends.
---
In Virtual Reality, How Much Body Do You Need?
The New York Times consulted V.S. Ramachandran of Psychology on a study, not his own, suggesting that people's brains will fill in missing information in virtual reality – even to the point of thinking an invisible body is their own.
---
Understanding and Supporting the Educational Needs of Immigrant English Learner Students
The Council of Chief State School Officers has published a report co-authored by Megan Hopkins of Education Studies that explores answers to three critical questions: Who are recently arrived immigrant English learner students in K-12 schools? What are their educational needs? And what school, district and state-level policies and practices are being implemented to support them? Ph.D. students Peter Bjorklund Jr. and Hayley Weddle served as research assistants on the project.
---
Deserts Into Forests
At a recent UCLA Center for Near Eastern Studies event, Gary Fields of Communication argued that tree planting, forestation and cartography were used as tools of land dispossession in Palestine.
---
Sanctuary Cities Don't 'Breed Crime' – They Encourage People to Report Crime
Writing in the Washington Post's Monkey Cage blog, Tom Wong of Political Science describes his most recent survey: Undocumented immigrants in San Diego County are 60.8 percent less likely to report a crime they witnessed, and 42.9 percent less likely to report being a victim of a crime – if they believe local authorities are cooperating with Immigration and Customs Enforcement on deportation raids. Other effects are equally stark. KPBS also reported on the survey. Separately, Wong was recently appointed to serve on Gov. Jerry Brown's California Complete Count Committee, "a statewide panel of community members that will guide California's outreach for the 2020 federal census."
---
Pro- and Anti-Trump Forces Score Points on Immigration, But Both Sides Are Losing
A Steve Lopez column in the Los Angeles Times quoted Wayne Cornelius of Political Science, saying there is no correlation between sanctuary cities and crime rates. "Trump is throwing red meat to the nativist portion of his base, without seriously disrupting the economy," Cornelius said. "It's a political shell game. Leave the vast majority of employers alone, but terrorize their workers, families and communities."
---
Mueller's Investigation Isn't Going to Wrap Up Soon, and Trump Is Still in Peril
That's according to Harry Litman of Political Science, writing in the Los Angeles Times. Litman also published opinion pieces on related topics in the Washington Post, the New York Times, on CNN and on Lawfare. And he made dozens of appearances on MSNBC, CNN and FOX News.
---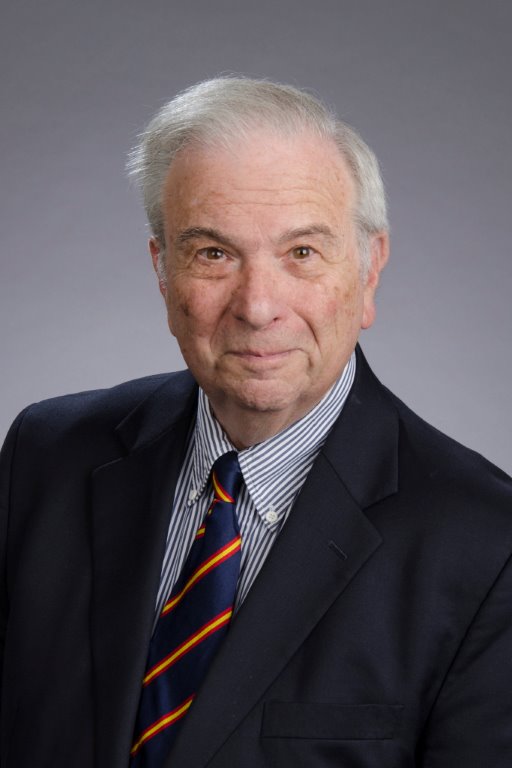 Constantine Panunzio Distinguished Emeriti Award
The 2017-18 Constantine Panunzio Distinguished Emeriti Award honoring emeriti professors in the University of California system has been awarded to UCLA's Henry Ansgar Kelly and UC San Diego's Sandy Lakoff of Political Science.
---
Human Cell Atlas Projects Funded by Chan Zuckerberg Initiative
The Chan Zuckerberg Initiative announced the funding of 85 projects, including one led by Eran Mukamel of Cognitive Science, to develop collaborative computational tools for the Human Cell Atlas. The tools are aimed at allowing better access to the data generated and make it easier to gain biologic insights from the data.
---
The FCC, Sinclair and the Decline of Media Localism
Robert Horwitz of Communication shares his insights on FCC history and the deregulation of broadcasting now underway.
---
Anyone Can Be an Innovator
Students given incentives to innovate are just as skilled as the self-motivated, according to research co-authored by Joshua Graff Zivin of Economics and the School of Global Policy and Strategy.
---
The Pulse on Language
Rachel Mayberry of Linguistics was interviewed for NPR podcast The Pulse. Mayberry's contribution – about her research on learning a first language after childhood – begins around the 40-minute mark in the episode called, simply, "Language."
---
Intergenerational Effects of Disability Insurance Receipt (PDF)
The NBER Digest, from the National Bureau of Economic Research, describes a recent paper co-authored by Gordon Dahl of Economics.
---
Conference Celebrates Five Years of Teacher-to-Teacher Learning
Education Studies and CREATE continued to expand their regional efforts for a fifth year with a slate of innovative learning experiences headed by leading area educators at "Engaging Today's Student: Sharing What Works."
---
From Condors to Oysters, California Sea Grant Funds New Coastal Research
Why do people fish in San Diego Bay even when they know their catch may be contaminated? David Pedersen of Anthropology will be working on that question and more with Theresa Talley of Scripps Institution of Oceanography.
---
San Diego's Scientists Span the Globe to Unearth New Discoveries, Solve Deepest Mysteries
"Scientists from San Diego will visit virtually every corner of the globe during the upcoming summer field research season to take up an equally broad range of questions. … UC San Diego, the nation's fifth largest research university, is sending the most people packing with passports," reports the Union-Tribune. That list includes Ivano Caponigro of Linguistics, Tom Levy of Anthropology and Anita Raj of Education Studies and Medicine.
---
UC San Diego Alumni Presents 40 Under 40
Not all heroes wear capes. From a doctor who developed the cure for Hepatitis C to an actress who is helping refugees from war-torn countries, these heroes are among 40 alumni to be honored for disrupting the status quo to build a better world. Alicia Garza of Anthropology and Sociology, who is co-founder of Black Lives Matter, and Milana Vayntrub of Communication, who works with refugees, are both featured in the story linked above. In all, nine of the 40 honorees are Social Sciences alumni, and you can read about all of them here. Alumni Weekend 2018 runs May 31 through June 3 this year.
---
New Majors to Help Students Tackle Big Issues
Hands-on and real-world, four new majors at UC San Diego respond to workplace trends, future demand and alumni feedback. The Division of Social Sciences is home to two of these: Business Psychology and Real Estate and Development – which are both the first of their kind in the UC system. The division is also collaborating on the new major in Data Science.
---
Why Deciphering Data Is Essential to Modern Living
"From Twitter feeds to the human genome, understanding data helps us understand the world around us. On the other hand, digital illiteracy can have catastrophic consequences, as identities are stolen or democracy subverted," write Jeff Elman of Cognitive Science and Rajesh Gupta of Computer Science, co-directors of the recently launched Halicioğlu Data Science Institute at UC San Diego.
---
Faculty Members Celebrated for Seeing the Classroom and World Differently
Congratulations, Kate Antonovics of Economics – 2018 winner of the Chancellor's Associates Faculty Excellence Award in undergraduate teaching! "Students lavish praise on Professor Antonovics, both for her skill as a teacher, but also for her innovation in creating new forms of classroom education," said Social Sciences Dean Carol Padden.
---
New Vista Education Center Asks 'How Can We Help Kids Learn?'
Teachers from Vista Unified School District and researchers from UC San Diego are teaming up to better understand how children learn. The project – the International Center for Educational Research and Practice, a new "virtual center" at the district – also includes the San Diego Workforce Partnership, which will help educators prepare students for jobs that may not exist yet. The Union-Tribune story quotes Alan Daly of Education Studies, who is part of the effort, on the importance of "connecting research and practice."
---
UCSD Professor Nathan Fletcher Running for County Supervisor After Five Years of Teaching
Nathan Fletcher of Political Science is the subject of a profile in the Triton student newspaper, which reports that "regardless of the result of his current campaign, Fletcher intends to continue his professorship. If he wins the seat, he will try to teach at least one or two quarters per year."
---
The Driverless Car Revolution Must Proceed With Caution
"Imperfect automation, continually getting better? Or distracted drivers, continually getting worse? Choose." - Don Norman of Cognitive Science and the Design Lab, writing in the Union-Tribune.
---
Science of Swearing AMA
Ben Bergen of Cognitive Science braved Reddit's Ask Me Anything to discuss his most recent book, "What the F," about the science of swearing. Questions he answered include "What makes a word bad?" and "Is swearing harmful to children's development?"
---
Can You Hear Me?
The Naked Scientists podcast ran a month of stories on the senses, including a week on hearing. Diana Deutsch of Psychology participated in the show about auditory illusions, "Sounds sometimes behave so strangely…" The show was broadcast on BBC 5 and ABC Australia.
---
Learning From Our Elders With a Twist (and Shout)
A "Senior Prom" at a Serving Seniors' center in downtown San Diego – organized by students in the Life Course Scholars program for the center's age 60-and-up crowd – is just one of a number of activities that bring together the program's students with elders in our community for innovative learning outside the classroom. Life Course Scholars is directed out of Urban Studies and Planning by Mirle Bussell and Leslie Lewis. (Lewis is also an Anthropology alumna.) The students featured in the story are Urban Studies major Jacqueline Brinkmann, Human Biology major Jadzia Nguyen-Khoa, and Biochemistry major Jeong Hoon (John) Kim.
---
Best Book in Qualitative Research
"Autobiography of a Disease," the most recent book by Patrick Andersen of Communication, Ethnic Studies, and Critical Gender Studies, has won a top award from the International Congress of Qualitative Inquiry. The book blends storytelling, historiography, ethnography and memoir to explore the experience of extended life-threatening illness in contemporary U.S. hospitals.
---
Campus Welcomes Soda and Swine
Culinary visionary Arsalun Tafazoli, '06 alumnus of Political Science and Philosophy, is bringing Soda and Swine to campus: "When I was at UC San Diego, it was a good place to go and focus," Tafazoli said. "But there weren't many gathering spots that fostered a social college experience. Now, there's a shift happening to support that kind of interaction, and to be part of that renaissance is a beautiful thing." The feature story in ThisWeek also reports on the university enlisting Next Wave Commercial to attract additional innovative retail operators.
---
The Center Selects Next CEO
Psychology alumna Caroline 'Cara' Dessert '05, who also minored in Ethnic Studies and in Law and Society, has been named the next leader of San Diego's LGBT Community Center, the nation's second oldest center and one of its largest.
---
Here's the Real Reason Teachers Are Revolting in Red States
Agustina Paglayan, incoming to Political Science, writes in the Washington Post's Monkey Cage blog about her recent research. Contrary to popular belief on both sides of the aisle, collective bargaining rarely leads to higher teacher salaries and more education spending, Paglayan's research shows. "Teachers in red states are striking because of their low pay – but that is not because their labor rights are weak. The problem is they teach in states that have historically spent little on education." Politico, Education Week, Governing, NBC News and others reported on the research.
---
Norwegian Experiment Shows How to Change Men's Ideas on Gender
"New research suggests a pretty straightforward way to bust gender stereotypes: Get men and women to work closely alongside each other," writes Quartz on a new National Bureau of Economic Research working paper co-authored by Gordon Dahl of Economics. The paper reports on the results of an experiment conducted with Norway's military in 2014, and Stars and Stripes focused on a different takeaway from the basic-training study: that unit cohesion is unaffected by adding women. Separately, earlier research by Dahl was cited in the New York Times in a story suggesting Americans may no longer prefer sons over daughters, and he was quoted in the Union-Tribune in a story about Echo Yard, a new experimental unit at Donovan State Prison.
---
Making Mental Health a Global Priority
The UC Global Health Institute speaks with Vikram Patel, noted psychiatrist from Harvard Medical School, ahead of his keynote speech at UC San Diego on April 22, when the system-wide UC Global Health Day comes to our campus. The story also includes Janis Jenkins of Anthropology, director of the Center for Global Mental Health, who is serving as commentator during the event: "As a matter of social justice," Jenkins says, "[global mental health] research, care and advocacy must be developed wherever needed. Worldwide, there are no shortages of need."
---
Celebrity Cookbooks Ranked on How Many Animals Die for Each Dish
A new research paper co-authored by graduate student Ike Sharpless of Political Science with senior author Andy Lamey of Philosophy analyzes the cookbooks of 26 celebrity chefs to offer insight and guidance for consumers seeking to reduce their consumption of meat on ethical grounds.
---
Trump Is a Globalist. Just a Chaotic One
For this analytical piece, Quartz checked in with Erik Gartzke of Political Science and the Center for Peace and Security Studies. Gartzke also shared his expertise with the National Academy of Sciences, Engineering and Medicine in March, in a briefing on "Deterrence Situations (Nature of Weaponry)." And on April 21, he will give a talk hosted by the San Diego Independent Scholars in the Chancellor's Complex on "Fighting by Bits and Bytes: What to Expect from Internet Conflict."
---
Trump's Man on Campus
A Politico Magazine feature on Charlie Kirk – founder of Turning Point USA, who has been called "a rock star among millennial conservatives" but has also been accused of racism and hatefulness – quotes Amy Binder of Sociology. Attacking university administrators is a strategy that sells, she says.
---
California Sanctuary Law Backlash Spreads to San Diego County
Reuters sought the expertise of political scientist Thad Kousser for a story suggesting there may be growing opposition to California Senate Bill 54, which prohibits in certain situations state and local law enforcement officials from co-operating with federal immigration authorities on the deportation of undocumented immigrants.
---
This Syndrome Causes People to Think Their Loved Ones Have Been Replaced by Identical Impostors
More than 20 years ago, V.S. Ramachandran of Psychology and the Center for Brain and Cognition achieved a breakthrough in understanding Capgras syndrome, after a student developed the delusion as a result of head trauma from a car accident.
---
Honorary Doctorate for Tom Levy
Charles University in Prague, founded in 1348, has bestowed an honorary doctoral degree on Thomas Levy of Anthropology. Local newspaper Lidové Noviny ran a feature story on the proceedings, complete with a photo of Levy in ceremonial robes.
---
Should Democrats Embrace the Center or Abandon It?
New York Times columnist Thomas B. Edsall mentions research by Seth Hill of Political Science showing that there has been a steady reduction of conservative voters participating in Democratic primaries: From 27 percent of Dem supporters in 1972 to 24 percent in 1992, and all the way down to 7 percent in 2012.
---
Trump's One-Night Stand Turns Into a Legal Nightmare
"Stormy Daniels and Donald Trump appear to be vying for the world record for the longest one-night stand in history," writes Harry Litman of Political Science in the New York Times. Litman has been on quite a roll: In addition to the NYT piece linked above, he has also published op-eds recently in the Washington Post (twice), the Los Angeles Times (also twice) and CNN. He was also featured in a Slate podcast.
---
Mark Your Court Brackets: UCSD Seeks National Title for Student Lawyers
"UCSD is two years away from NCAA Division I status, but the Tritons' mock-trial team has been top-echelon for years, competing with the likes of five-time champ UCLA, defending titlist Virginia and other powerhouse schools," reports Times of San Diego. Social Sciences students participating in the American Mock Trial Association's national championships in April include: sophomore Nicole Kwan (Political Science), who is team co-captain, junior Divya Desale (Economics and International Studies), junior Justin Koo (Political Science), sophomore Noor Takidin (Political Science), sophomore Jenny Rothman (Cognitive Neuroscience), freshman Jonathan Kim (Political Science), sophomore Gabby Lipco (Political Science) and freshman Brianna Fluhrer (English/Socioeconomics).
---
EVENTS
April 18: What Data and Research Reveal about Sexual Assault and Harassment on Campuses
Education Studies and the Center on Gender Equity and Health present a film screening and research panel discussion for Sexual Assault Awareness Month 2018. From 4 to 6 p.m. in Medical Education/Telemedicine Bldg., Rms.141/143.
---
April 18: Design@Large
Kamala Visweswaran of Ethnic Studies on "The Algorithmic Turn": In light of how hard it is to imagine a world without algorithms now, even as scandals like the one with Cambridge Analytica force a reckoning, Visweswaran poses "a counter-factual for thinking about the perils of fast knowledge in slow time." Beginning at 4 p.m., CSE Building, Rm. 1202.
---
April 18: The Future of Democracy in Brazil
Former President of Brazil Dilma Rousseff, the first woman to hold the Brazilian presidency, who was impeached by the country's National Congress in 2016 for allegedly breaking a budgetary law, comes to San Diego thanks in part to co-sponsors at UCSD, including the Division of Social Sciences, the Black Studies Project, the Department of Political Science, Latin American Studies, and the International Institute. From 4 to 5:30 p.m. at Montezuma Hall, SDSU.
---
April 22: UC Global Health Day 2018
The system-wide conference on global health – brought to UC San Diego by our Global Health program and showcasing the outstanding research, training and outreach taking place across the University of California – is sold out. See you at the Price Center if you managed to get tickets!
---
April 27: Authoritarianism Today
The International Institute, directed by Nancy Postero of Anthropology, presents a daylong conference, "Authoritarianism Today: Repertoires and Resistance," featuring UC San Diego faculty and guests. Panel topics are: "The Diverse Forms of Authoritarianism," "Authoritarianism and the Academy," "Technologies and Authoritarianism" and "Cities as Sites of Struggle." Social Sciences faculty participating include, in addition to Postero, Molly Roberts of Political Science, Erik Gartzke of Political Science and Lilly Irani of Communication. From 9 a.m. to 5 p.m. at the Institute of the Americas, Malamud Room. Please RSVP at link above.
April 28: Engaging Today's Student: Sharing What Works
CREATE and Education Studies present the 5th annual Teaching and Learning Conference for P-16 teachers and educational leaders. From 8 a.m. to 2:30 p.m. in Pepper Canyon Hall.
---
May 9 and 10: Gifts from Deaf Culture
The Department of Linguistics presents a two-night event: First up is a one-man show by performer Wink on May 9, followed on May 10 by a discussion panel on American Sign Language, audism, and the diversity and richness within Deaf culture. The panel includes Social Sciences Dean and Linguistics alumna Carol Padden. The entire event will be presented in ASL with English interpretation. Atkinson Hall, from 6 to 7:30 p.m. on both nights.
---
We Are Deeply Polarized, But…
Polarization isn't all bad. California has the most polarized legislature in the country yet also leads the nation in passing laws that are in line with what voters want. Thad Kousser of Political Science shares this and other insights in an op-ed for the Union-Tribune.
---
A Campus Hub for Data Science
Former Social Sciences Dean Jeffrey Elman of Cognitive Science is co-director, with Rajesh Gupta of Computer Science and Engineering, of the new cross-disciplinary Halıcıoğlu Data Science Institute at UC San Diego. "Professors Gupta and Elman are among this university's most distinguished faculty members and administrators, and they are uniquely positioned – with input and expertise from many other departments – to make UC San Diego one of the world's leading academic centers of excellence in the burgeoning field of data science," said UC San Diego Chancellor Pradeep K. Khosla. "We have a long history of deciphering insights from large volumes of data, and we have been doing so since long before the term 'data science' was coined." To read the story about the campus dedication: "Bill Nye Comes to Campus as 'The Data Science Guy.'"


---
Collaboration to 'Rebirth' NZ Education
New Zealand's Education Central features Alan Daly of Education Studies who is a Visiting Fulbright Global Scholar at the University of Auckland. Daly says he's "tremendously optimistic" about the potential he sees in the country to solve complex educational issues: "There is vast set of resources and expertise within New Zealand. This needs to be honored and listened to – including the expertise not only sited at universities, but also the expertise that resides in the many cultural, social and intellectual assets of educators, youth, parents and communities."
---
Babies Can Spot Language, Even When It's Not Spoken
Rain Bosworth of Psychology presented on her work at AAAS, showing that babies are as primed to learn a visual language as they are a spoken one. Science magazine covered Bosworth's presentation (linked above), as did Red Tricycle and others. Bosworth and former post-doc Adam Stone also posted this YouTube video on the lab's eye-tracking research with babies, children and adults.
---
Fed Should Lean on Rate Cuts, Not QE, in Next Recession: Paper
"The Federal Reserve should focus on lowering interest rates in the face of the next recession, and avoid relying on asset purchases that are a less effective policy tool than previously thought, four top U.S. economists told a roomful of Fed officials," Reuters reported. The economists – James Hamilton of Economics, David Greenlaw of Morgan Stanley, Ethan Harris of Bank of America Merrill Lynch, and Kenneth West of University of Wisconsin – were presenting their new paper at the U.S. Monetary Policy Forum. The co-authors said that while the Fed has not set an end point, it should not go too far and consider larger and looser run-off caps. Also reporting on the research or responding to it were the Wall Street Journal, CNBC and Market Watch, as well as Federal Reserve Bank of New York President William Dudley, Federal Reserve Bank of Boston President Eric Rosengren and, in Money and Banking, Brandeis Professor Steve Cecchetti and NYU Professor Kim Schoenholtz.
---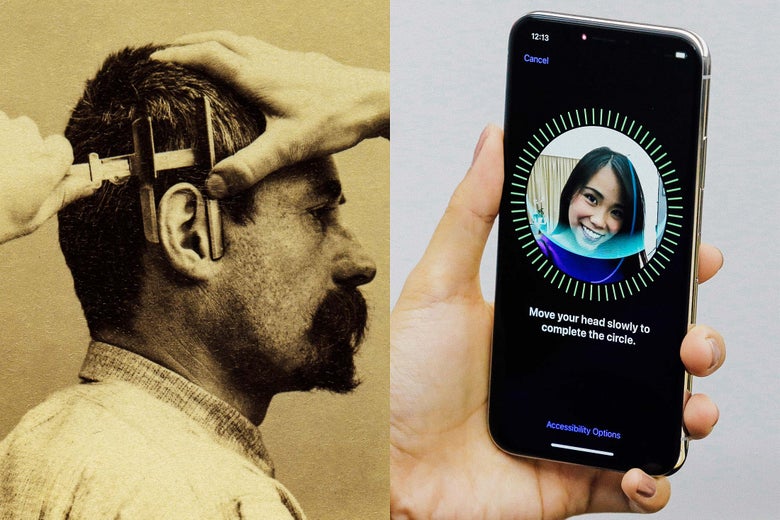 What's in a Face ID?
A Slate story on facial recognition technologies – from the touted new Face ID available on the iPhone X to applications by the Department of Homeland Security – referred to what Kelly Gates of Communication has dubbed the "facialization of terrorism."
---
Live Video of #NationalWalkoutDay at UC San Diego
In this live video, Union-Tribune reporter Gary Robbins interviews undergraduate students Eden Allegretti, Sociology and Political Science major, and Emma Potter, Political Science with a minor in human rights, who helped organize #NationalWalkoutDay on campus.
---
Trump Blames Video Games for School Shootings – Here's What Science Says
"There is no scientific evidence that confirms or disconfirms that speculation," said Mark Appelbaum of Psychology, chair of a 2015 American Psychological Association Task Force on Violent Media, to Time magazine.
---
Woody Allen and Academic Freedom
"The UC San Diego Academic Senate rejected a student-led push to cut a course on the filmmaker from the curriculum over sexual abuse allegations," reported Inside Higher Ed. The senate "supports the right to the continued teaching of this course now and in the future," Senate Chair Farrell Ackerman of Linguistics and Vice Chair Robert Horwitz of Communication wrote. "As importantly, the senate supports and will vigorously maintain the right of all faculty to participate in the principles of academic freedom: these advance and preserve the university as a singular institution for the free exchange of ideas and debate that cannot and should not be diminished by forces that seek to restrict and canalize course content in favored directions."
---
Something Wonderful Happened to These Men When a Group of Women Joined Their Team
Marketwatch: "What happens when a profession or team traditionally dominated by men suddenly sees more female colleagues? Men change their attitudes about mixed-gender productivity, gender roles and identity." This is according to an experimental study with the Norwegian military, co-authored by Gordon Dahl of Economics. The NY Post also reported on the work.
---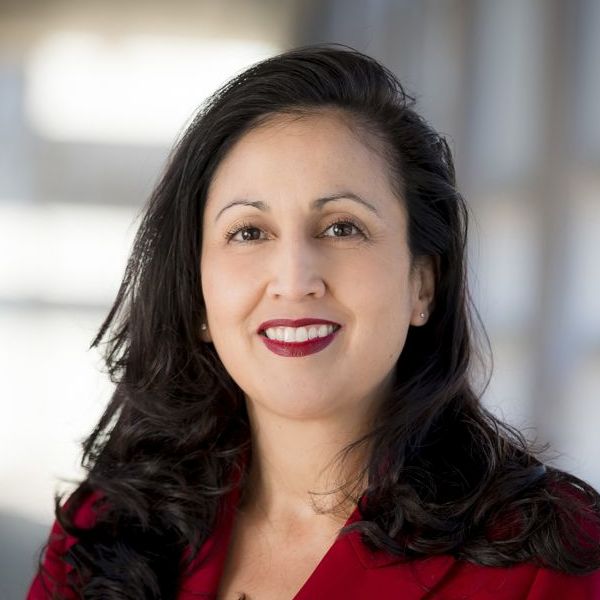 Latina Pathways in P-20 Systems and Beyond
Frances Contreras of Education Studies spoke about the challenges and opportunities for engaging and supporting Chicanas/Latinas across the P-20 education continuum and beyond with BlogTalkRadio's Latino Role Models & Success.
---
Walls! Walls! Walls! Trump's California Trip
The OC Register takes a look at the history of physical barriers along the U.S.-Mexico border and of border-enforcement policies with David FitzGerald of Sociology and the Center for Comparative Immigration Studies.
---
Dear Mexico: Please Forgive Us for Donald Trump
The U.S. shares the blame with Mexico for illegal immigration because the 1986 overhaul of immigration laws gutted employer sanctions, writes a Star Ledger columnist, citing Wayne Cornelius of Political Science.
---
8 San Diegans Take Us Inside Their Favorite Spaces
Tom Wong of Political Science talks about his "office" at North Park's Communal Coffee. Separately (and unrelated to coffee), Sing Tao Daily ran a feature story on Wong, while a writer of a personal essay in the Huffington Post, entitled "A Piece of Paper Is Controlling My Students' Lives," cited Wong's research on DACA recipients. 
---
Councilwoman Kicks Off National City Mayoral Campaign
National City Councilwoman Alejandra Sotelo-Solis – an alumna of Political Science who champions such issues as public safety, environmental justice and small businesses – officially kicked off her campaign and pledged to "fight hard" for the community. At UC San Diego, Sotelo-Solis serves as director of the university's Community Law Project, a student organization that focuses on law, public policy and advocacy. The third-generation National City resident also serves as a liturgical minister at St. Anthony Catholic Church in National City. She was endorsed during her campaign kick-off event by Assembly Speaker Anthony Rendon, Assemblywoman Lorena Gonzalez Fletcher, state Treasurer John Chiang and the National City Firefighters Association.
---
March 22: Building a Stronger San Diego
Real estate alumni from SDSU, USD and UC San Diego are coming together to meet one another and build an even stronger real estate community in San Diego. The meeting is from 6 to 8 p.m. at Cushman & Wakefield Office UTC. Spread the word? And register at link.
---
Kaplan Lecture and Athenaeum Membership
V.S. Ramachandran of Psychology gave the Edith Kaplan Memorial Lecture at the 46th annual meeting of the International Neuropsychology Society in Washington, DC (linked above).  He has also been elected a member of the Athenaeum in London – one of the oldest exclusive clubs with members "who have obtained some distinction in science, literature, or the arts." Early known members include Michael Faraday and Charles Darwin.
---
Ledger Art Books Serve as Hands-On Learning Tool for Graduate Students
Lakota artist Dwayne Wilcox met with students and spoke at a public gathering hosted by the university library in connection with an exhibit of Wilcox's contemporary ledger artwork, "Teíč'iȟ iŋla: Practicing Decolonial Love," curated by UC San Diego graduate students enrolled in "Representing Native America," a class taught by Ross Frank of Ethnic Studies. Wilcox was joined at the event by Frank, who also directs the Plains Indian Ledger Art project (PILA), and has been working since 1995 to digitally preserve Plains Indian ledger books under one platform to promote research and public access.
---
Curses! And Why They Work So Well Onstage (Sometimes)
"All things being equal, the most physiologically affecting language is profanity," Benjamin Bergen of Cognitive Science said to the New York Times, in a theater story exploring the use of curses on stage. "Your heart rate increases, your pupils dilate, you start sweating. We call this a state of emotional arousal. Hearing the most taboo language induces this effect much more strongly than other powerful positive or negative words."
---
The 50 Shades of States
A "national sorting" is underway, according to experts cited in the U.S. News & World Report, "with people moving to places that reflect their values and party IDs, further reinforcing a state or region's political character." Thad Kousser of Political Science, who's working on a book about the politics of states, said that "political polarization has led states to take very different paths when they've had that opportunity." And that, he said, leads Americans to think about politics and party when they are choosing a place to live, pondering, "Am I an Oregon-type person, or a Mississippi-type person?"
---
What the State Dept., CIA Leadership Shuffle Could Mean for U.S. Security
Thad Kousser of Political Science was an hour-long guest on the Forum, a program of Bay Area NPR affiliate KQED. Kousser also spoke with the Associated Press about sexual misconduct allegations against California state senator Tony Mendoza: The state senate's action against Mendoza sends a message, Kousser said, that "no matter how powerful a committee chair you are, no matter if you're in the majority caucus, the same rules apply to you." Commentary by Kousser also appeared in an ABC News piece about California's crowded U.S. House race; a San Francisco Chronicle story on the California Democratic party not endorsing its long-serving incumbent U.S. Sen Dianne Feinstein; and in a story in The Hill about U.S. Sen. Kamala Harris positioning herself for a White House run in 2020.
---
April 22: UC Global Health Day 2018
Our Global Health program and the UC Global Health Institute present an all-day event showcasing the work of global health practitioners from UC and beyond, with a keynote on global mental health by Harvard psychiatrist Vikram Patel and commentary by Janis Jenkins of Anthropology.
---
Education Studies Partners with Action Research Network of the Americas
The sixth annual ARNA conference, this year on "Knowledge Mobilization for Equitable and Peaceful Social Progress," will be held at UC San Diego June 28-30, 2018. This conference welcomes diverse participants from throughout the Americas, including people involved with action research, participatory action research and practitioner research. If you are interested in attending, presenting or having your students participate at this conference, please contact mrattana@ucsd.edu in Education Studies.
---
Numbers Hint at Why #MeToo Took Off: The Sheer Number Who Can Say Me Too
The New York Times reports on a new national survey led by the nonprofit Stop Street Harassment. According to the survey data – analyzed by Anita Raj of Education Studies, the School of Medicine and the Center on Gender Equity and Health – 81 percent of women and 43 percent of men said they had experienced sexual harassment or assault over their lifetimes. That's higher than most other studies and polls have suggested. The timely survey was also covered by NPR and others.
---
'Alleys in Action' Project Demonstrates What's Possible for Neglected Public Space
Urban Studies and Planning students Vincent Page, Joyce Lee and Dmitriy Goncharuk are working hard with community partners and faculty member Sue Peerson to transform our attitudes about alleys. Instead of being places for trash, storm-water puddles and crime, alleys, they say, can help make our urban environments greener, friendlier and more connected. The team organized a pop-up event in San Diego's Normal Heights neighborhood to demonstrate the possibilities. The Union-Tribune also covered the event.
---
Bill Nye the Science Guy to Help Dedicate Data Science Institute
One of the nation's best known popularizers of science, Bill Nye the Science Guy will visit UC San Diego March 2 to help the university dedicate the new Halicioğlu Data Science Institute, co-directed by Jeff Elman of Cognitive Science, former dean of the Division of Social Sciences. The campus-wide institute will help train students to gather, analyze and apply data. Nye is speaking at an invitation-only event in the morning. In the afternoon, starting at 12:30 at the Qualcomm Institute, a faculty open house and symposium will feature a number of presentations from social scientists, including by Terry Jernigan of Cognitive Science and the Center for Human Development, Molly Roberts of Political Science and Bradley Voytek of Cognitive Science.
---
How Parents Can Talk to Their Kids About Using Technology Safely
In this op-ed for the Union-Tribune, Gail Heyman of Psychology offers advice both as a parent and as a development researcher. Talking with kids is key.
---
Students, Families and Educators Should Lead the Way on the Gun Crisis
"As a mother and daughter who spend our days in schools, we think students, families and educators should lead this effort to make legislators finally move on sensible gun control measures to promote school safety." – Mica Pollock of Education Studies and CREATE with her middle-school daughter, Elea, in Teaching Tolerance magazine.
---
Vista District and UCSD in Study About Teaching
Sherice Clarke of Education Studies is co-PI on a project to understand K-12 teacher learning. Funded by the James S. McDonnell Foundation, the project is in collaboration with the Vista Unified School District and Carnegie Mellon.
---
Private Joke Becomes Critically Acclaimed Children's Book
Brian Selznick and Communication's David Serlin turn a joke they've shared for years into an unconventional story for young readers. "Baby Monkey, Private Eye" is not only funny it also lets Serlin take some loving digs at academia.
---
Comm Grad Students Selected for San Diego Film Week
Work by graduate students Nalini Asha Biggs and Caroline Collins of Communication has been selected for San Diego Film Week. "Native Like Water: We're Still Here," by Collins, Biggs and 23 Native youth representing more than 15 tribes from California and Hawaii, and the Biggs-directed "What's My Line?" will be screened on March 4 and 5, respectively.
---
Robert McCormick Adams Dies at 91
The Washington Post reports on the passing of longtime Anthropology adjunct Robert McCormick Adams, former secretary of the Smithsonian Institution, who sought to make "confrontation, experimentation and debate" part of the Smithsonian's mandate. Smithsonian Magazine also carried an obituary about its one-time leader.
---
Trump Policy Spotlights San Diego's Nuclear Past
According to the recently released Nuclear Posture Review, the Trump administration wants to boost the number of U.S. nuclear weapons, in particular smaller tactical nuclear weapons. To help its audience understand the historical context and possible consequences, KPBS sought the expertise of Erik Gartzke of Political Science and the Center for Peace and Security Studies.
---
Now We Know for Sure: The Russia Story Is Not a 'Hoax'
"We now know without a doubt that Russians conducted a multimillion-dollar, highly sophisticated campaign to destabilize the American political system. Has there been a sharper or more serious attack on the United States since 9/11?" – Harry Litman of Political Science in a Los Angeles Times op-ed. Litman also published an opinion piece in the Pittsburgh Post-Gazette and made a half dozen appearances on MSNBC to talk about Special Counsel Robert Mueller's ongoing investigation.
---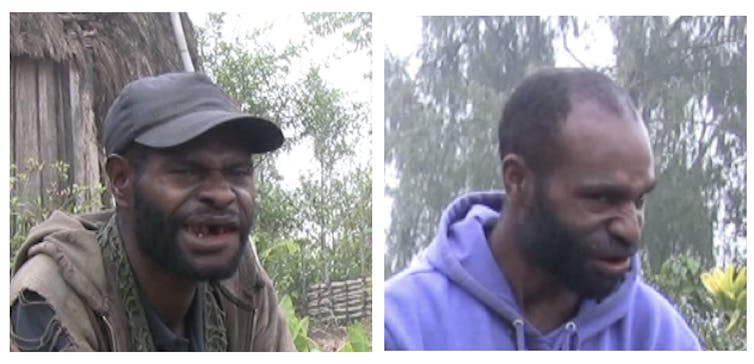 The Way Humans Point Isn't as Universal as You Might Think
Cognitive Science alumnus Kensy Cooperrider worked with Rafael Nunez, also of Cognitive Science, on the work he describes in this piece for The Conversation: The pointing gesture differs by culture. Some groups of people prefer to use their noses or their lips to point rather than their fingers.
---
March 2: The Role of Hunting in Anthropogeny
Hunting has long been seen as a key human adaptation, thought to have influenced our anatomy, physiology and behavior. Yet there is considerable uncertainty about where, when, why and how our early ancestors came to consume meat on a regular basis.  The goal of this CARTA symposium – co-chaired by James Moore of Anthropology and featuring a talk by Margaret Schoeninger, also of Anthropology, along with numerous guest speakers – is to explore the evidence on the origins of hominin hunting and to set a research agenda for the future. From 1 to 5:30 p.m., Prebys Auditorium at Salk Institute or a live webcast.
---
How an Abundance of Democratic Candidates Could Help the G.O.P. Hold the House
California voters eliminated traditional party primaries in 2010, replacing them with the top-two system at the urging of Arnold Schwarzenegger, then the Republican governor, and other moderates. Has the change made a difference? Thad Kousser of Political Science suggested to the New York Times that so far it had not. "We haven't seen big shifts in the legislature," he said. "It hasn't changed California politics radically."
---
UCSD to Offer a Business Psychology Major Fall 2018
Psychology will offer a new degree this coming fall, a B.S. in business psychology, designed to train students to apply psychological principles to the workplace and to organizational challenges and opportunities. UC San Diego will be the first school in the UC system to offer the degree. "The principles and concepts behind people are so integral to so many aspects of business like working in teams, working creatively, working innovatively," said Student Affairs Manager Rachael Lapidis of Psychology. "I think that that coupled with the data analysis skills that they'll get both from the Psychology side and the Rady side will give them both the conceptual background and the skill background to be able to succeed in a way that's slightly different than what you would get from a pure business major."
---
UCSD to Offer Real Estate Major Starting Fall 2018
Urban Studies and Planning is now offering a minor in Real Estate and Development, reports Triton News, and starting in Fall 2018 will also offer a major.  Mirle Rabinowitz-Bussell said the major and minor came about after surveying alumni and seeing that many had entered the field of real estate. "Students will learn how to plan efficiently [and] sustainably, taking into account transportation patterns, mixed use of land, innovation, equity and social justice, green infrastructure, and more," she said in an interview with UC San Diego Sustainability. "UC San Diego is the first campus in the UC system to have a minor like this. In the next five to 10 years, we hope to be one of the [nation's] top 10 with this minor/major."
---
March 15: 28th Annual Urban Expo
Urban Studies and Planning hosts its annual showcase of posters and research exhibits from graduating seniors and community partners. Beginning with an open house at 1 p.m. in Price Center ballrooms A and B, the event runs until 6:30. Please see flyer at link for detailed schedule or visit the USP website.
---
March 22: Building a Stronger San Diego
Real estate alumni from SDSU, USD and UC San Diego are coming together to meet one another and build an even stronger real estate community in San Diego. The meeting is from 6 to 8 p.m. at Cushman & Wakefield Office UTC. Spread the word? And register at link.
---
Foreign Policy Magazine Ranks UC San Diego Among World's Best
The magazine's global rankings lauded UC San Diego's undergraduate international relations program – second among public universities (11th overall). The university's master's program, for policy careers in international relations, was ranked first among public institutions (15th overall). And the campus's Ph.D. program, for students pursuing an academic career in international relations, was named the best among public colleges (7th overall).
---
Triton Alumnae Making an Impact: Paola Avila, '97
Paola Avila had no desire to work anywhere near politics. As an undergraduate studying Economics, her dream career was in international business. But when Avila got talked into helping with a local political campaign – just something to try while she was figuring out her next step, she assured herself – she found her passion, and it set her on a course that would take her through mayoral races and city hall to the San Diego Regional Chamber of Commerce, where she currently serves as vice president for international business affairs.
---
Data Released From Adolescent Brain Development Study
The ABCD study – the largest long-term study of the developing adolescent brain in the United States –has released its first datasets to scientists worldwide: 30 terabytes of data. That's about three times the size of the Library of Congress collection. The ABCD study, funded by the National Institutes of Health, is headed by a cross-disciplinary team of social and medical scientists at UC San Diego, including Terry Jernigan of Cognitive Science and Vice Chancellor for Research Sandra Brown of Psychology and Psychiatry. 
---
Lost in Translation: The Power of Language to Shape How We View the World
NPR's Hidden Brain talks with Lera Boroditsky of Cognitive Science, who argues that language features like grammatical gender and reading direction can have a real effect on the way we think.
---
A Picture Might Be Worth More Than a Thousand Words
Even a 10-millisecond flash of an image can change people's behavior, while similarly charged words do not, finds a study by Piotr Winkielman of Psychology.
---
Trump's Obstruction of Justice Is Far More Extensive Than Nixon's
Writing in the Washington Post, Harry Litman of Political Science: "Now that a consensus is beginning to emerge that special counsel Robert S. Mueller III has the evidence to make a compelling case of obstruction of justice against President Trump, the president's defenders have trotted out a new defense: that obstruction on its own is a mere 'procedural crime' that doesn't really count unless coupled with proof of guilt on an underlying crime. In other words, defenders view the Mueller probe as akin to the Watergate investigation without the break-in. But this view is wholly untenable." Litman also published an op-ed in the New York Times, "Trump's Efforts to Oust Mueller Show the 'Cancer' on This Presidency," and addressed television audiences numerous times, including on MSNBC's The Last Word and Deadline White House, among many others.  One of his appearances even inspired a poem!
---
'Chain Migration' Doesn't Work the Way Trump Tells You It Does
"The Trump administration's immigration proposal guts provisions for family reunification that have been a core principle of U.S. immigration policy since the 19th century," writes David FitzGerald of Sociology and the Center for Comparative Immigration Studies in the Hill. "To sell this radical break with American tradition, the strategy is apparently to deceive the public about the scope of the current law." Separately, FitzGerald's research was cited in a New York Times editorial.
---
The Milk Moonshot
On her Uncivilize podcast, author Jennifer Grayson speaks with Alan Daly of Education Studies and School of Medicine's Lars Bode about breast milk, "the lifeblood that has sustained humankind for at least the past 7 million years" but a substance that is still poorly understood by scientists. Bode directs the recently launched center called MoMI CoRE and Daly is a member of its scientific advisory board. "We've got a lot of great science that's taking place, but it isn't moving its way out into the larger world," Daly says. "What's going on here?"
---
Our 100th Episode! What's the Big Deal?
The Brains On podcast "for kids and curious adults" celebrates its 100th episode by talking with Rafael Nunez of Cognitive Science about numbers and why, for example, people love 100. Check it out – one of the interviewers is a kid.
---
A Peek Into the Brains of Children With Autism May Lead to Better Treatments
There are plenty of theories about how autism interferes with development of social skills. But there's considerably less hard evidence about what's actually going on. A new study by Leslie Carver of Psychology and doctoral alumna Katherine Stavropoulos, now at UC Riverside, offers a glimpse. Covered by the Union-Tribune, the study compares the neural activity of children with and without autism.
---
APA Releases New Journal Article Reporting Standards
The American Psychological Association recently put out a new set of standards for researchers seeking to publish in scholarly journals. Aimed at increasing transparency, the standards guide quantitative and qualitative research reporting and were developed by two working groups. Mark Appelbaum of Psychology led the quantitative group, producing a set of standards that focus on enhancing reproducibility.
---
Feb. 17: Alley Pop-Up – Take Back the Alley!
Alleys are some of our most neglected public spaces – often seen as just places for garbage, storm-water puddles and crime. But Urban Studies and Planning students Vincent Page, Joyce Lee and Dmitriy Goncharuk are working to change that. Together with their faculty advisor, Sue Peerson, they seek to transform alleys, helping to make our urban environments greener, friendlier and more connected. On Sat, Feb. 17, a pop-up event they've organized will showcase the possibilities in San Diego's Normal Heights neighborhood, in an alley south of Adams Avenue between Felton and 34th. There will be music, art activities for kids, and opportunities for the community to provide input. See you there from 1 to 4 p.m.
---
Feb. 21: Who Are the 'Humans' in Human-Centered Design?
Kelly Gates of Communication considers the question in Design Lab's speaker series, beginning with the premise that "human" is not a unified or stable category, and that its plasticity has serious implications for design. From 4 p.m. in CSE 1202.
---
Feb. 22: Conference for Research in the Arts, Social Sciences and Humanities
Tom Wong of Political Science is serving as keynote speaker at UC San Diego's CRASSH. The all-day campus conference recognizes research done in the arts, social sciences and humanities, and seeks to inspire undergraduates who are pursuing degrees in these fields to conceive of novel and socially meaningful research projects. Register at link above. Institute of the Americas, from 9 a.m. to 3:30 p.m.
---
Lazy? John Kelly 'Simply Misses the Mark'
According to the Washington Post, White House Chief of Staff John F. Kelly suggested that some immigrants eligible for the Deferred Action for Childhood Arrivals program failed to apply for the legal protections because they were too afraid – or "too lazy to get off their asses." Kelly's comment "suggests that he doesn't fully appreciate the complexities of navigating life as an undocumented young person," said Tom Wong of Political Science.
---
A Brain Implant Improved Memory, Scientists Report
Scientists at the University of Pennsylvania and Thomas Jefferson University have developed a brain implant that works like a pacemaker, sending electrical pulses to aid the brain when it is struggling to store new information, but remaining quiet when it senses that the brain is functioning well. Bradley Voytek of Cognitive Science, who is excited by the promise of the device, also told the New York Times that "eventually we're going to have to work out the ethical and public policy questions raised by this technology."
---
Military Families Bolster the Case That Obesity Is Indeed Contagious
Members of the military serve their country in myriad ways. That includes helping researchers figure out whether obesity is a contagious disease. A new study out of USC and Rand Corp., involving thousands of military families, suggests that the answer is yes. The current study is based on earlier research co-authored by James Fowler of Political Science.
---
UCSD Students Design 'Game Console for Dogs'
KPBS-FM and TV: "Pretend for the moment, you're a dog. You have nothing to do all day but eat, sleep and wait for your human to return home. Two students from UC San Diego have started a company called CleverPet that makes waiting a little less boring." CleverPet, co-founded by Leo Trottier as a graduate student in Cognitive Science, sells a game console that dogs have to play to get their food.
---
March 2: The Role of Hunting in Anthropogeny
Hunting has long been seen as a key human adaptation, thought to have influenced our anatomy, physiology and behavior. Yet there is considerable uncertainty about where, when, why and how our early ancestors came to consume meat on a regular basis.  The goal of this CARTA symposium – co-chaired by James Moore of Anthropology and featuring a talk by Margaret Schoeninger, also of Anthropology, along with numerous guest speakers – is to explore the evidence on the origins of hominin hunting and to set a research agenda for the future. From 1 to 5:30 p.m., Prebys Auditorium at Salk Institute or a live webcast.
---
ClassInSight: Insight on Teacher Learning
Sherice Clarke of Education Studies is co-PI on a project to understand K-12 teacher learning funded by the James S. McDonnell Foundation as part of its 21st Century Science Initiative. The project, "ClassInSight: Insight on Teacher Learning by Scaffolding Noticing and Reflection," is a research-practice partnership between Vista Unified School District, UC San Diego, Carnegie Mellon University, and the Distinguished Educator Network (DEAP). It will examine how secondary science teachers engage with a technology called ClassInSight and what cognitive and motivational factors drive change in classroom communication.
---
Did a Study Show That Dogs Exhibit Jealousy?
Snopes.com, the popular website that separates Internet facts from fiction, checks out a meme based on work by Christine Harris of Psychology.
---
Billions in the Works for Area Colleges – Plus Rethinking Priorities
San Diego County's higher education institutions are in a building mode. UC San Diego has $2 billion in current projects underway and planned. "You're going to see all four of our universities present in more places with more programs going forward," said Extension Dean Mary Walshok, who also has an appointment in Sociology. Walshok talked about redevelopment of the university's medical center in Hillcrest and the UCSD Urban building under construction at Park Boulevard and Market Street.
---
This Land Is Our Land
"Enclosure: Palestinian Landscapes in a Historical Mirror," by Gary Fields of Communication, lands the cover of the New York Review of Books.
---
Improving Senior Care Through Geriatric Emergency Department Research
Anthropology alumna Melanie McComsey, now a Design Lab postdoc, has been doing ethnographic research at different geriatric emergency departments, shadowing providers and getting a sense of their job and workflow. In addition to learning about best practices and innovations, the project sought to determine whether GEDs are an effective way to aid the aging population.
---
What Went Wrong in Hawaii, Human Error? Nope, Bad Design
Writing in Fast Company, Don Norman of Cognitive Science and the Design Lab examines how poorly designed software spread panic about a missile attack in Hawaii – and offers tips for avoiding such incidents in the future.
---
UC Campuses – Including San Diego – Rank Among Top Schools in West
The University of California system dominates in the Wall Street Journal/Times Higher Education College Rankings of public colleges in the West, with UC San Diego among the top four.
---
Where in the World?
UC San Diego research ventures well beyond campus labs and lecture halls. Meet the people working around the globe and see the projects changing the world for the better. This Triton alumni magazine spread includes the work of Clark Gibson of Political Science, Gail Heyman of Psychology, Karthik Muralidharan of Economics and Anita Raj of Education Studies. Link above is to the online story. To get a sense of the magazine's print layout, check out this link.
---
Game Changer
Seventeen years ago, Triton magazine reports, alumnus Chris Yanov (Political Science and Spanish Literature) began a program that has since sent 1,600 inner-city kids to college and been called "a model for the nation." What made it possible? A few failures, a good dose of grit and a love of game shows.
---
The World in Stories
"The young people of today – they're fearless. They may be worried about things, but they are not afraid." - Lakshya Datta, Economics alumnus and founder of online storytelling platform Launchora, in Triton.
---
Also in Triton Alumni Magazine:
Precious Little Liars – the way we praise our kids may influence their morals, according to research by Gail Heyman of Psychology; Reaching New Heights featuring Communication alumna Cherie Kephart and her memoir, "A Few Minor Adjustments," winner of the 2017 San Diego Book Award; First Gen Success on system-wide support for first-generation students, including the stories of Frances Contreras of Education Studies, Political Science and Sociology alumnus Ricky Flahive and Brad Voytek of Cognitive Science; and a Letter from the Alumni Board President, Economics alumnus Robert Brownlie on why alumni should give back to their alma mater.
---
'Dreamers' Are Pawns in the Immigration Wars
"There was always a risk that the roughly 700,000 DACA beneficiaries would become pawns in our larger immigration policy wars," writes Wayne Cornelius of Political Science in a Los Angeles Times op-ed. "For all his past expressions of support for the 'Dreamers,' President Trump appears to see protecting them mainly as a lever for extracting hardline, anti-immigration measures from Congress." Cornelius also published a letter to the New York Times editor on the important contributions immigrants make to in-home health care and elder care.
---
Jan. 25: Rap on Border – A Public Conversation
Participants from Transnational Seminar I, an interdisciplinary effort between students of UC San Diego, Southwestern College and Universidad Autonoma de Baja California in Tijuana, will discuss race, gender, sexuality and life in general as residents of the borderlands. K. Wayne Yang of Ethnic Studies will moderate the conversation. MCASD Downtown, beginning at 5 p.m.
---
Jan. 30: Faculty Research Lecturer Award
The Academic Senate award recognizes colleagues whose research has made a significant contribution to the advancement of knowledge. Tom Levy of Anthropology is being honored this year and will give a talk on "At-Risk World Heritage and the Digital Humanities." Faculty Club, reception begins at 2 p.m. Please RSVP to awelch@ucsd.edu.
---
Don't Expect Trump to Testify Anytime Soon
Harry Litman – a former U.S. attorney and deputy assistant attorney general, who now practices law at Constantine Cannon and teaches in Political Science as part of the department's Krinsk-Houston Law and Politics Initiative – has been helping the public parse the investigation of Trump Administration ties to Russia. In addition to the Lawfare blog post linked above, Litman published an op-ed in the L.A. Times, "Sweet words we may soon hear: 'Mr. President, you are a target for obstruction of justice charges.'" He also appeared on MSNBC's "The Last Word," the TRT World's "The Newsmakers," and in many other outlets.
---
OC Lawyer Named Interim U.S. Attorney
Attorney General Jeff Sessions has named Nicola Hanna, an alumnus of Political Science, as interim U.S. attorney for the Central District of California, which encompasses the counties of Los Angeles, Orange, Riverside, San Bernardino, Ventura, Santa Barbara and San Luis Obispo. The news was reported also in the Washington Post and the L.A. Times, among many others.
---
Appointment of John Moore as Dean of Undergraduate Education
John Moore of Linguistics has been appointed Dean of Undergraduate Education at UC San Diego, to provide academic leadership in the development, enhancement, and delivery of undergraduate academic programs, including new interdisciplinary programs across colleges, divisions, schools, and disciplines.
---
Meme's Best Friend: The Rise of 'Doggo'
"Twitter lost its damn mind," reports Wired, over Merriam-Webster's year-end announcement that "doggo" was one of the dictionary's "Words We're Watching." Ben Bergen of Cognitive Science helps explain the "-o" suffix.
---
How Your Brain Remembers What You Had for Dinner Last Night
Confirming earlier computational models, John Wixted of Psychology with Larry Squire of the School of Medicine and colleagues in Arizona and Louisiana, report in PNAS that episodic memories are encoded in the hippocampus of the human brain by distinct, sparse sets of neurons. "Scientists are interested in these issues not only because of their implications for models of memory, but also for health-related reasons," Wixted said. "For example, degeneration in this region of the brain is responsible for memory loss in the early stages of Alzheimer's disease."
---
Our Capacity for Number
The Parsing Science podcast interviews cognitive scientist Rafael Nunez about his research into the human understanding of number: Did it develop through biological evolution, or through the evolution of language and culture?
---
Don't Let Your Young People Sell Their Souls
An opinion piece in the San Francisco Chronicle, arguing that "we've created a generation of young people who talk the talk of Marx and Foucault, then walk the walk of management and finance," cites the work of Amy Binder of Sociology and her graduate students.
---
Teen Helps Repair the World Through Philanthropy
Last June, a dozen San Diego philanthropists held a check-passing ceremony to deliver more than $20,000 they'd raised for mental health charities. The event sounds routine, except for the fact that the philanthropists were all members of the Jewish Teen Foundation, a philanthropic council of local high school students. Among these junior philanthropists is Josh Herz, 18, who last summer interned in cognitive scientist Gedeon Deak's Cognitive Development Lab.
---
Confronting Political Intimidation and Public Bullying
Premiering on UCSD-TV on Feb. 2: Literature professor emeritus Roddey Reid speaks about his new short book, "Confronting Political Intimidation and Public Bullying: A Citizen's Handbook for the Trump Era and Beyond," with Akos Rona-Tas of Sociology.
---
How Donald Trump's First Year in Office Has Sparked California's Resistance
"California has been a political island for a decade," says Thad  Kousser of Political Science. "Trump is expanding that gulf – his brand is so toxic for Republicans in California that it's hard for any of them to escape his shadow."
---
Feb. 7: Winter Quarterly Conversations in Global Health – The Opioid Epidemic
The Global Health Program brings together experts to discuss the opioid epidemic locally and globally. Great Hall, beginning at 3 p.m.
---
Feb. 22: Conference for Research in the Arts, Social Sciences and Humanities
Tom Wong of Political Science is serving as keynote speaker at UC San Diego's CRASSH. The all-day campus conference recognizes research done in the arts, social sciences and humanities, and seeks to inspire undergraduates who are pursuing degrees in these fields to conceive of novel and socially meaningful research projects. Applications for student presentations (posters and performances) are now being accepted. Attendee and volunteer registration is also open.  Institute of the Americas, from 9 a.m. to 3:30 p.m.  Registration is required.
---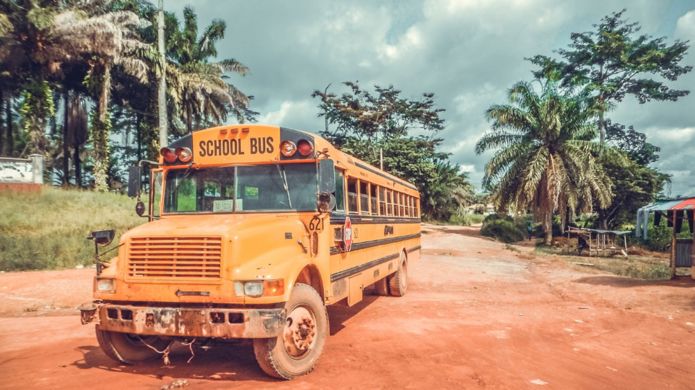 Liberia's Big School Experiment
Seeking to improve the availability and quality of its public education, the West African nation of Liberia set out on a controversial experiment: It asked a range of non-government organizations to run some of its state schools. The nonprofit Center for Global Development in D.C. and UC San Diego graduate students Mauricio Romero and Wayne Sandholtz of Economics are helping to evaluate the impacts of the experiment. Students in "Partnership Schools" seem to be making significant gains over those in government-run schools, according to this write-up on BBC News, but there are some caveats.
---
Why Words Matter
Scientific American asked Lera Boroditsky of Cognitive Science if it's a big deal that the Trump administration recently instructed the U.S. Centers for Disease Control and Prevention to avoid certain terms –"science-based," "transgender" and "fetus," among them. "Words have power," Boroditsky said in this extended Q&A. "We can drastically change someone's perspective by how we choose to talk about and frame something."
---
NSF's Best of 2017
The National Science Foundation's Science360 news service picked as its best video of the year one that features the work of Rain Bosworth of Psychology. Bosworth and colleagues are investigating perception and cognition in both deaf and hearing babies.

---
Jan. 19: Social Sciences and the Social Good (PDF)
A tribute to the late Daniel Yankelovich, 1924-2017, the luncheon event will feature remarks from UC San Diego Chancellor Pradeep K. Khosla, Hilary Pennington of the Ford Foundation and Will Friedman of Public Agenda, as well as Social Sciences Dean Carol Padden, former deans Paul Drake and Jeff Elman, and John Skrentny, director of the division's Yankelovich Center for Social Science Research. The event begins at 11:30 in the Faculty Club. Please RSVP to mlapthorn@ucsd.edu.
---
The 9 Most Important Scientific Studies for Parents of 2017
Compiled by parenting website Fatherly and reported in the Huffington Post, the list includes a study by Gail Heyman of Psychology. The study suggests it's possible to reduce implicit racial bias in young children by teaching them to distinguish among faces of a different race.
---
The Science of Parenting
A free online class by David Barner of Linguistics and Psychology starts up again Jan. 23. Offered on the edX platform, the course teaches how to be a better parent – and a better consumer of parenting advice.
---
High Temperatures Are Already Sending Refugees to Europe
A study published in Science suggests a link between crop-harming weather and asylum applications to the European Union. Claire Adida of Political Science commends the work.
---
Low Level Air Pollution Costs the Economy Billions of Dollars in Lost Productivity
Air pollution delivers subtle effects that can have lasting negative impacts on our brain function, suggests a new policy paper by Joshua Graff Zivin of Economics and the School of Global Policy and Strategy. At pollution levels well below current regulatory standards in the United States, Graff Zivin says they've found impacts of air pollution on agricultural, manufacturing, and call center work productivity.
---
2018 Miller Prize Winner
A paper by Yiqing Xu of Political Science has been selected for the 2018 Miller Prize as the best work appearing in the journal Political Analysis in 2017. The award citation reads, in part, that his "estimator is widely applicable and provides a unique contribution that highlights how political methodology can contribute to exporting methodological advances to other disciplines." The winning paper is linked above.
---
The Year San Diego Unified Established Itself as the Agency Most Hostile to Transparency
In a blistering piece about SDUSD, Voice of San Diego cites research on the district's graduation rate by Julian Betts of Economics and SanDERA.
---
Design at Large
Several of the division's faculty members are featured in the Design Lab's "Design at Large" speaker series this winter. First up, on Jan. 10 at 4 p.m., is Jeff Elman of Cognitive Science. Elman's talk is titled "Designing for Change: The Challenge of Institutional Aging (And Success)"; details here. Morana Alac of Communication will speak Feb. 7 and Kelly Gates, also of Communication, will speak Feb. 21.
---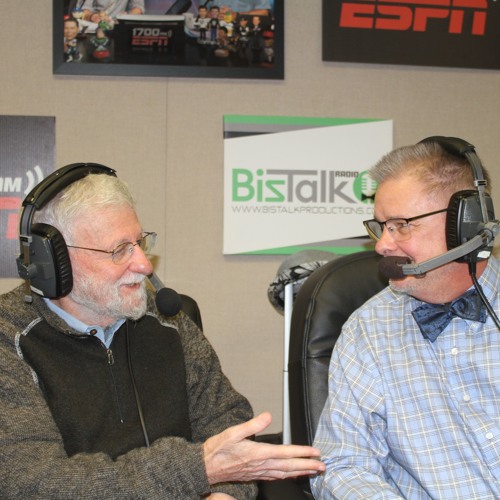 BISTalk Radio Interview with Don Norman (MP3)
Don Norman of Cognitive Science speaks with BISTalk Radio on ESPN1700 about founding and directing the Design Lab at UC San Diego.
---
Confronting Political Intimidation and Public Bullying
Premiering on UCSD-TV on Feb. 2: Literature professor emeritus Roddey Reid speaks about his new short book, "Confronting Political Intimidation and Public Bullying: A Citizen's Handbook for the Trump Era and Beyond," with Akos Rona-Tas of Sociology. The program is presented by the Division of Social Sciences, Division of Arts and Humanities and the Department of Literature. You can watch it online at the link above.
---
How Trump Became 'the White Affirmative Action President'
"It's odd that Trump's Justice Department is going after affirmative action while Trump is putting all of these people in positions of power and influence who are clearly not qualified for their positions," said John Skrentny of Sociology and the Yankelovich Center to CNN.
---
New Year's Resolution Help: NPR Seeks Your Alternatives to Swearing
All Things Considered checks in with Ben Bergen of Cognitive Science on cursing, the brain and one radio reporter's attempt to cut back on using words that are bleep-worthy.
---