News Highlights
Contact Inga Kiderra, Director of Communications, at ikiderra@ucsd.edu or 858-822-0661
---
UCSD Professor Tom Wong Wins National Civil Rights Award
For his work on immigrant rights, including research cited in a number of prominent court cases, the American Civil Liberties Union has honored Tom Wong of Political Science with its Presidential Award. "I have never imagined myself as an academic who writes books and articles that only a handful of other academics read," Wong told the San Diego Union-Tribune, which covered the award. "I have always seen my job as a professor as a platform to have broader impact." The ACLU award is presented biennially to academics "for outstanding contributions to civil liberties."
---
Elected to the Academy
Ana Celia Zentella of Ethnic Studies, one of the world's leading researchers on multilingualism, linguistic diversity and language intolerance, has been elected to the American Academy of Arts and Sciences, one of the nation's oldest and most esteemed honorary societies. Zentella's approach is one she calls "anthro-political linguistics."
---
He's Studied Mental Illness for 50 Years. Here Are All the Things We're Doing Wrong
The Los Angeles Times ran an extended interview with Andrew Scull of Sociology, "a singular authority on more than 200 years of the medical profession's tangled relationship with mental illness," about his new book,  "Desperate Remedies: Psychiatry's Turbulent Quest to Cure Mental Illness." Scull, the L.A. Times noted, is "especially critical of the last 20 years when research narrowed its focus onto possible biological factors for mental illness. The lack of concern with the social and psychological dimensions of mental disturbance, he argues, has precipitated inequities in treatment and led to the consignment of the mentally ill to the streets and jails of this country." Scull also joined KPBS Midday Edition for an interview.
---
Leading From the S
tern
Urban Studies and Planning undergraduate student Bailey Kim, who is majoring in real estate and development, is recognized for her hard work in two competitive arenas – rowing and real estate. She is a coxswain for UC San Diego men's rowing and is also a part of the university's NAIOP real estate development competition team.
---
Forcing Homeless People Into Treatment Can Backfire. What About a Firm Nudge?
Neil Gong of Sociology published an op-ed in The Washington Post on the intertwined crises of homelessness and mental illness. "In March," write Gong and coauthor, "California Governor Gavin Newsom proposed tackling the problem with a sweeping new plan involving something called Care Courts that could push people with psychosis into treatment. The Care Courts, if implemented with sensitivity and robust resources, could actually be a step forward.  But for that to happen, each side will have to acknowledge some hard truths. The hard truth that advocates of forced treatment ought to concede is that coercion often backfires." The piece was reprinted by SFGate.
---
The 'Great Reshuffling' Played a Big Part in Pushing Home Prices Higher
CNN explores the connections between social changes brought about by the COVID pandemic and their role in the U.S. housing market with Johannes Wieland of Economics. In a working paper for the National Bureau of Economic Research, Wieland and a coauthor from the Federal Reserve Bank of San Francisco show that the shift to working from home played a bigger role than previously thought.  "We were pretty shocked remote work had this impact, once we saw the estimates," Wieland said. "We thought about how people moving to different locations would be important. And it is. But it is the people who are remaining in a metro area – the people who need more space at home if they work at home -- that is really pushing up prices. That is the majority of the story."
---
Under Pressure
Sociologist Mary Blair-Loy says the COVID-19 pandemic has exposed gender inequities for working parents, but "new attention to these problems means we can begin to address them."
---
Focus on Preventing Sexual and Domestic Violence
"Prevention of sexual and domestic violence is fundamentally important to strengthening our communities and state as part of how we contend with the COVID-19 pandemic and its harmful lingering effects. Why? Because prevention efforts have multifold benefits beyond just reducing incidents of violence now. They also help stop the cycle of intergenerational violence." – Anita Raj of Education Studies and the School of Medicine, in an opinion piece for The San Diego Union-Tribune on the need for ongoing rather than one-time funding of violence prevention.
---
Family Stories
Tritons recount what it means to be a family – the ancestry, the history, the traditions and the importance of preserving stories for future generations. This Triton Magazine story features profiles of alumni  Nyssa P. Chopra '07 of  Political Science, Joel Poremba '89 of Political Science and Michael Genhart '84 of Psychology, among others.
---
Abortion Opinion Leak Unprecedented But Not a Supreme Court First
"More distrust" of the high court is likely now that the leak of a draft opinion that would overturn Roe v. Wade was released, experts tell NBC News. "Basically what we're facing right now is totally unprecedented, and it's going to have political repercussions that are pretty severe," said Peter Irons of Political Science.
---
Will San Diego County's Population Continue to Decline?
Within the last year, San Diego decreased in population by 11,183 residents. And there is debate among analysts about what might be driving residents out of the city. James Hamilton of Economics provided his expert opinion to the San Diego Union-Tribune: "The high cost of living – and in particular housing – is a big factor. I don't see San Diego's housing problem being solved soon, which is why I think the exodus could well continue."
---
Meet the Candidates in the 49th Congressional Battleground District
The 49th Congressional district has been redrawn based on the last census and now spans from Del Mar to Dana Point. The new boundaries make the 49th a swing district: 36% of the voters are registered Democrats, 33.6% are registered Republicans and the rest are independents. "That's now going to be the battleground district for San Diego that I think you're going to see Republicans contesting and Democrats putting a lot of resources into," Thad Kousser of Political Science said to NBC7.
---
Four Candidates Compete for Open Seat in 80th Assembly District
There are a lot of twists and turns to contest in the recently redrawn 80th Assembly district, which includes most of South Bay, Chula Vista, National City, Imperial Beach and Otay Mesa. Political scientist Thad Kousser weighed in on the matter in the San Diego Union-Tribune. "It's leaving voters to have two elections for two different candidates, for two different 80th assembly districts," Kousser said. "If many voters are confused by this, they should be."
---
Do E-Scooter Companies in San Diego Need Additional Regulation?
James Hamilton of Economics says "yes": "We want to encourage alternatives to cars but need to ensure public safety. It should be as easy to report riders who pose a danger as it is to rent a scooter." The Union-Tribune Q&A with experts was picked up by Government Technology and others.
---
A Decade Ago, California Adopted a Strange Top-Two Primary System. How's It Working Out?
Proposition 14 created the "top-two primary" a decade ago, and it has since been tested in five, soon to be six, elections. Some reformers, writes Los Angeles Times columnist Nicholas Goldberg, are now suggesting that the system, which was originally meant to subvert political gridlock in California, be expanded to other states in an effort to combat the nation's growing political polarization. Thad Kousser of Political Science expressed his skepticism: "...it hasn't changed who voters have elected or the type of candidate they've elected. It hasn't been a silver bullet to end the march toward partisan polarization." The column also ran in The Mercury News.
---
Like Sisters
Lifelong friends and alums Audrey Natal '89 of Economics and Susan Balch '87 of  Urban Studies and Planning have a bond that is literally bound by blood, as Audrey donated a kidney to her dear friend Susan, despite the hundreds of miles physically separating them.
---
Judge Orders Government to Continue Migrant Expulsions on Border
The Biden administration was blocked by a federal judge from lifting Title 42, a sweeping pandemic-related health order that has been preventing thousands of asylum seekers at the border from entering the U.S. since March 2020. Wayne Cornelius of Political Science, director emeritus of the Center for Comparative Immigration Studies, said to the New York Times: "The Biden administration is probably breathing a sigh of relief because they weren't ready for the rule to be lifted." In addition to this piece, Cornelius was also quoted in a New York Times story written before the judge's decision.
---
Is East Village Green Worth the Cost? 
The total cost of San Diego's East Village Green is now $79.6 million, and some are starting to wonder if the investment will pay off. James Hamilton of Economics weighs in as part of the San Diego Union-Tribune's Econometer panel of experts, stating that the project's price tag is troubling, especially in light of other issues: "We have more pressing priorities such as addressing the many homeless in San Diego."
---
Undergraduate Research Gives Rise to Doctoral Dreams
A ThisWeek@UCSanDiego feature story celebrating a milestone moment for the McNair Program includes a profile of Psychology student Angela Chapman. The McNair Program helps prepare underrepresented students for enrollment in  Ph.D. programs. Chapman, who has been researching neurophysiological biomarkers in the brain among patients with schizophrenia, aspires to earn a doctorate in clinical psychology specializing in neuropsychology.
---
Lifting Up Youth Voices
The winners of the #USvsHate Spring 2022 youth messaging contest are in! A national project of UC San Diego CREATE and Education Studies' Mica Pollock, #USvsHate received entries from across the country, from elementary school to college. In their messages, young people tackled issues ranging from censorship to women's rights to environmental injustice, with passion and clarity.
---
2022 Chancellor's Dissertation Medal Recipients
Kudos to Lauren Nippoldt of Anthropology! Nippoldt and the other recipients of this prestigious campus award are recognized for outstanding doctoral research.
---
11th Annual UC San Diego Powwow
Check out this slideshow on the annual event to celebrate the traditions of Native American people and their culture on campus. This year's event included a presentation of the inaugural "Wise Elder Changemaker" Award from the Life Course Scholars program, by Leslie Lewis of Urban Studies and Planning, to Randy Edmonds, founder of the Indian Human Resource Center, San Diego.
---
Two Gifts Help Establish San Diego's First Large-Scale, University-Based Resource on Homelessness
UC San Diego is launching the region's first large-scale, university-based research and data hub focused exclusively on homelessness, thanks to campus friends Phyllis and Dan Epstein and Hanna and Mark Gleiberman. Each couple has donated $1 million to the university to establish the Homelessness Hub at UC San Diego. The new program, in the university's Department of Urban Studies and Planning, will serve as a non-partisan hub for research, education, policy and action on homelessness.
---
Political Scientist LaGina Gause Probes the Power of Protest
Gause's new book makes a novel argument: Protests by marginalized groups are more likely to spur change, despite the obstacles and backlash they often face when voicing grievances.
---
U.S. News Names UC San Diego Graduate Programs Among Top in Nation
The campus is now ranked No. 1 for doctoral students studying behavioral neuroscience, up three places since it was last ranked in 2017. According to the 2023 Best Graduate Schools rankings from U.S. News & World Report, other fields in the Social Sciences also earning top-20 spots in the nation are:  econometrics (7), psychology (12), public finance (14), development economics (11), economics (14), labor economics (17), microeconomics (18) and macroeconomics (18).
---
Hitting It Out of the Park with $3M Boost for Scholarships and Fellowships
Longtime campus champions Gary and Jerri-Ann Jacobs renew support for two of their passions: UC San Diego Baseball and the School of Social Sciences. First established in 2006, the Jerri-Ann and Gary E. Jacobs Endowed Fellowship Fund is dedicated to exceptional graduate students in Social Sciences.
---
$5 Million Grant Grows Capacity of UC San Diego's 'Community Stations'
Support from The Andrew W. Mellon Foundation ensures innovative campus initiative will continue its community-engaged work on both sides of U.S.-Mexico border.
---
---
Americans See Afghan and Ukrainian Refugees Very Differently. Why?
Writing in the Washington Post's "Monkey Cage" blog, Claire Adida of Political Science and colleagues describe their recent survey experiment showing striking differences between how Americans view Afghan and Ukrainian refugees, with a lot more positive sentiment for Ukrainians. The research echoes the group's earlier work comparing attitudes toward Christian vs. Muslim refugees from Syria. However, that isn't to say nothing can be done. The research also suggests solutions: To help refugees integrate, Adida's group and other researchers say, "it's important to encourage empathy toward refugees and emphasize the host community's commonalities with them."
---
Is Vladimir Putin Sunk?
Coauthored by Michael McCullough of Psychology, this opinion piece in The Hill debunks the "madman theory" and suggests instead that Russian President Vladimir Putin is suffering from something "much more mundane and commonplace" – namely confirmation bias and the sunk-cost dilemma.
---
California's Wildfire Building Codes Make Newer Homes Less Likely to Burn
Marketplace features the research of economist Judson Boomhower on the protective effects of wildfire building codes, published by the National Bureau of Economic Research. "These codes have really clear benefits in terms of improving the probability that a home will survive a wildfire," Boomhower said. Remarkably, Boomhower's research shows that the codes not only help newly constructed buildings to not catch flame but also older neighboring homes built pre-code. The Wall Street Journal cited the research in its story "Neighbors Take the Fight Against Fire Threats to the Next Level."
---
V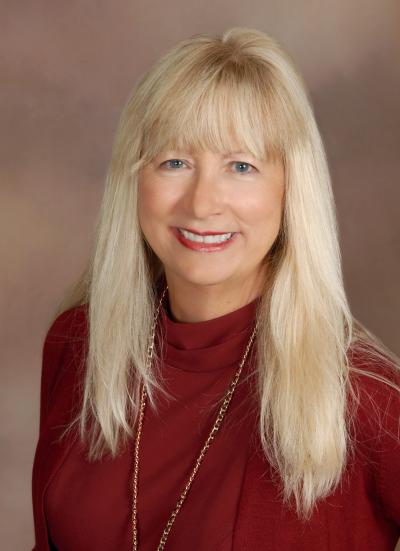 . Ramey = No. 1
Economist Valerie Ramey has been ranked the top female economist based on publications over the last 10 years by RePEc, a go-to resource in the field of Economics. RePEc, or Research Papers in Economics, is a collaborative effort of hundreds of volunteers in 102 countries to enhance the dissemination of research in economics.
---
Two Factors May Keep Putin's Finger Off the Nuclear Button
Erik Gartzke of Political Science, founding director of the Center for Peace and Security Studies at UC San Diego, published a piece in Business Insider (linked above) discussing the war in Ukraine and what factors may keep nuclear warfare at bay. Gartzke also published an essay in The Conversation about cyberattacks on Ukraine, which was republished by Buffalo News, ZME Science, and more. From the start of the crisis, Gartzke has been lending his expertise to numerous print and broadcast outlets, including CBS8 and Defense One, among many others.
---
President Biden Announces Key Nominees
Political Science alum Jaime Lizárraga has been nominated for Commissioner of the Securities and Exchange Commission. "Throughout his 31-year public service career, Lizárraga has advised Congressional leaders and heads of executive agencies on policy and legislative strategy," the White House announcement reads. Lizárraga's nomination was featured in the Bloomberg and Reuters newswires, as well as on Politico.
---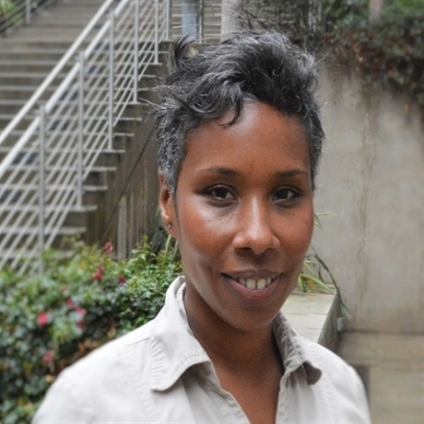 NSF Early CAREER Award
Kudos to Sherice Clarke of Education Studies, who has been selected by the National Science Foundation for a prestigious and highly competitive Early CAREER Award. Clarke's project, "Designing teacher professional development to leverage the brilliance of learners of color," is a five-year research-practice partnership in collaboration with a school district that serves a 75% minoritized student body. The project starts with this premise: "Students of color must have access to robust and meaningful opportunities to learn science in classrooms that center their assets and humanity."
---
William T. Grant Scholars Class of 2027
Theresa Stewart-Ambo of Education Studies is one of five early-career researchers selected for the William T. Grant Scholars Class of 2027. The program "supports the professional development of promising researchers in the social, behavioral and health sciences who have received their terminal degrees within the past seven years." Stewart-Ambo's five-year research project will explore the relationship between the educational outcomes of American Indian youth and Native nation-building and how higher education can fortify Indigenous futures.
---
Indigenous Futures Institute Receives Grant from Lumina Foundation
An innovative, interdisciplinary community-action research incubator at UC San Diego is now further empowered to continue its work in educational, scientific and environmental co-design with Indigenous peoples. The Indigenous Futures Institute (IFI) has received a $400,000 grant from Lumina Foundation's Racial Justice and Equity Fund. Theresa Stewart Ambo (Tongva/Luiseño) of Education Studies co-founded the IFI with Keolu Fox (Kānaka Maoli) of Anthropology and Wayne Yang of Ethnic Studies, who is also provost of Muir.
---
UC San Diego Honors 2022 Integrity Champions
This year's integrity champions include Jade d'Alpoim Guedes of Anthropology and the Scripps Institution of Oceanography, who came forward with evidence of sexual harassment by a Harvard professor. "Our community of trust depends on the integrity of everyone," said Guedes. "A 'leaky pipeline' has forced generations of women and minoritized communities to leave academia because there are too few inroads to remove racial, gender and sexual violence perpetrators. We can only change this when we end the culture of silence that allows perpetrators to operate. My story is one of ending this culture of silence."
---
Linguistics Undergrad Wins Boren Scholarship
Bridget Egan, a Linguistics and Machine Learning double major at UC San Diego, has won a Boren Scholarship for 2022-23, a prestigious award from the U.S. Department of Defense. The scholarship provides up to $25,000 to support a U.S. student who wants to study abroad for a year, with special emphasis on learning or improving their knowledge of a foreign language.
---
African Refugees See Racial Bias as US Welcomes Ukrainians
Tom Wong of Political Science, founding director of the U.S. Immigration Policy Center, weighed in with VOA News: "The U.S. has responded without hesitation by extending humanitarian protections to predominantly white and European refugees," Wong said. "All the while, predominantly people of color from Africa, the Middle East, and Asia continue to languish."
---
The Resilience of State and Local Government Budgets in the Pandemic
Jeffrey Clemens of Economics recently published an Econofact memo describing his research on the unexpected stability of state and local governments' budgets during the COVID-19 pandemic. "Predictions from the pandemic's early days were dire. By the spring of 2021, however, many states were awash with surplus cash," Clemens writes. Read on for Clemens' analysis of why and what this means going forward.
---
Brain Scans May Reveal a Lot About Mental Illness, But Not Until Studies Get Bigger
To really get insights into intelligence or anxiety and depression, NPR reports, brain scan studies may require thousands of scans. The ABCD Study, the National Institutes of Health study on adolescent brain development, for example, has enrolled more than 11,000 young people. The study's large size is, in part, an effort to address the problems found in smaller studies, said one of the study's principal investigators, Terry Jernigan of Cognitive Science. But it's not enough to be big. Studies must also be more diverse than they typically have been, Jernigan said: "You want to know to what extent your observations are generalizable to all the groups in our society."
---
Here Are the 28 Andrew Carnegie Fellows for 2022
Forbes: The Carnegie Corporation of New York announced the 2022 class of Andrew Carnegie Fellows. Among the new fellows is Judson Boomhower of Economics. Boomhower's project, "Learning about Climate Risk and Adaptation from Catastrophic Wildfires," will document lessons for successful adaptation. More on the Carnegie website.
---
With ARPA Funds, Newfane Considers Infrastructure Improvements
Newfane, Vt. is set on getting the best bang for their buck with $400,936 from ARPA funds. In the Brattleboro (Vt) Reformer, Juli Beth Hinds of Urban Studies and Planning weighs in on the potential infrastructure upgrade of a new wastewater system for the town. "...the good news is that we really do have a bigger suite of solutions and financing options than we did even five, six years ago," Hinds said.
---
Katzin Prize Recipients 2022
Round 2: Coryna Ogunseitan of Anthropology and Zaiyao Zhang of Psychology are among the prospective doctoral students that have been selected for the prestigious Katzin Prize, which is reserved for "a select group of scholars, demonstrating outstanding talent and promise."
---
First 'Wise Elder Changemaker' Awards Celebrate San Diegans Age 65+
Born out of a desire to highlight the life work and current accomplishments of San Diegans 65 years and older "who have had a significant impact on people, land, communities and movements for change across our region," the inaugural awards recognize change-making work that ranges from food justice to housing advocacy, from the arts to gender and racial equity, to community healing. Nominations for the award were solicited and then selected by students in the Life Course Scholars Program. Now in its seventh year, the LCS program is co-directed by Anthropology doctoral alum and Urban Studies and Planning continuing lecturer Leslie Lewis. The program brings together UC San Diego students with elders in the region for project-based learning in order to design communities that are accessible and friendly to all ages.
---
Soaring Energy Costs Fuel Fastest Inflation in 40 Years: 3 Essential Reads
A round-up of "essential reads" by The Conversation includes a piece by Economics doctoral candidate Jacob Orchard on how Americans with the lowest incomes are being hit much harder by inflation than the richest Americans. This gap is explained by something known as inflation inequality: The poorest spend a lot more of their incomes on energy and food, which are the categories climbing the most right now.
---
Videos Now Available of 2021 Revelle Medal Winners
Dick Attiyeh of Economics and Wayne A. Cornelius of Political Science were each honored with a 2021 Revelle Medal, which recognizes sustained, distinguished and extraordinary service to the campus. You can now watch the videos celebrating Attiyeh and Cornelius on YouTube.
---
Did Biden Make the Right Call Extending the Student Loan Payment Moratorium?
The Biden administration has extended a moratorium on student loan payments through August in an effort to aid households in stretching their budgets. However, economists have criticized the extension because of its potential to add to the already rising inflation. James Hamilton of Economics responds to the situation in the San Diego Union-Tribune, stating "We need to change to an honest accounting system that's fully funded with tax dollars. But getting there requires political compromise and courage, which are lacking in Washington, D.C., these days. So for now, extending the moratorium will have to do."
---
COVID: Have We Reached the End For Vaccine Mandates?
Policymakers aren't junking mandates entirely but they certainly don't seem to be as popular as they had been earlier. Thad Kousser of Political Science weighs in on the matter with the Bay Area News Group. "The political will for mandates is directly proportional to caseloads and hospitalization," Kousser said. "Maybe this simply isn't the time to push them." The story was picked up by Mercury News, Press-Telegram, Redlands Daily Facts and The Press-Enterprise.
---
Spanish Language Disinformation Crisis (video)
The San Diego Public Library, together with the National Association of HIspanic Journalists, is addressing the Spanish language disinformation crisis with a series of "Fact o Ficción" panels in local libraries. The featured panelists, in addition to journalists from Univision, CBS8 and more, include UC San Diego's Juan Pablo Pardo-Guerra of Sociology.
---
Meet the 2022 Alumni Award Honorees
Alumni Jamie Montgomery '81 of Political Science, Liliana Pao '99 of Psychology and Political Science, as well as School of Global Policy and Strategy, Tanya A. Menendez '09 of Sociology and Pauline L. Nuth '13 of Economics and Biology are among eight individuals who will be honored at the 43rd Annual Alumni Awards this year. The awards celebrate the distinguished work and personal accomplishments of extraordinary alums "who are innovating new possibilities around the globe."
---
CWUR: UC San Diego Among Top 10 Public Universities in U.S.
The university is once again ranked one of the top 10 public universities in the country, according to the Center for World University Rankings (CWUR). In these annual rankings, the campus placed No. 8 among public U.S. universities and No. 22 among all universities nationwide.
---
Supreme Court Hears 'Remain in Mexico' Repeal Case
Ahead of a Supreme Court hearing to repeal the "Migrant Protection Protocols" (MPP), the Trump-era policy better known as "Remain in Mexico," ABC News cited a 2019 UC San Diego report of more than 600 asylum seekers subjected to the MPP program, which found about a quarter of them reported receiving violent threats, about half of which resulted in physical violence, beatings and robbery. The report was led by Tom Wong of Political Science and the U.S. Immigration Policy Center.
---
The Trump Baby Bump Among Republicans After the 2016 Election
Research suggests that Republicans' increased economic optimism during the Trump presidency may have motivated them to have more children, compared to Democrats. The study, to be published by American Economic Review: Insights, is co-authored by Gordon Dahl of Economics, with William Mullins of the Rady School and Runjing Lu, a doctoral alum of Economics now at the University of Alberta. It is the first study to establish a link between a presidential election and the birth rates of politically aligned groups, documenting a partisan shift that amounts to between 1 and 2% of the national birth rate. That's a seismic shift, "equivalent to changes in birth rates that occur after economic shocks or in response to policies designed to affect birth rates," Dahl said. Covering the study were KPBS and many others, including this CBS8 news segment in which Dahl, Mullins and Lu were able to appear together.
---
Kavli Foundation Donates $5M to UC San Diego Brain and Cognition Research
Matching funds from The Kavli Foundation, paired with private gifts from generous donors, support the Kavli Institute for Brain and Mind, which was co-founded by the late Social Sciences Dean Jeff Elman of Cognitive Science. The story includes mention of KIBM-supported research by Tim Gentner of Psychology, being conducted in partnership with a Jacobs Engineering colleague, as well as the establishment of the Elman Chancellor's Endowed Chair in Cognitive Science, and more.
---
Educate to Indoctrinate: Education Systems Were First Designed to Suppress Dissent
New research by Agustina Paglayan of Political Science and the School of Global Policy and Strategy explores the origins of state-funded schools across 40 different countries. Public primary schools were created by states to reinforce obedience among the masses and maintain social order, rather than serve as a tool for upward social mobility, suggests the study published in American Political Science Review. "The key prediction of the research," Paglayan said, "is that when there are periods of internal conflict, states will introduce education reform that is designed to indoctrinate people to accept the status quo."
---
Oil And Gas Prices Are 'a Drag on the Economy' But Won't Trigger  Recession: Expert
James Hamilton of Economics joined Yahoo Finance Live to "discuss how rising oil and gas prices amid COVID-19 lockdowns in China and the Russia-Ukraine war could affect the U.S. economy."
---
Why It's So Difficult to Assess Pandemic Risks Right Now
It can be difficult to translate small risks around COVID-19 into behavioral changes, experts say. The decisions we make – Will I fly to that wedding? Should I eat at an indoor restaurant? – tend to be yes-or-no choices, not behaviors we can modify by, say, 10 percent, Craig McKenzie of Psychology said to the New York Times. So we're all searching for a threshold at which we can stop adjusting our behaviors to avoid COVID, he said. And some people may already feel they have reached that place.
---
Protesters Shouldn't Have to Pay a High Price for Lawmakers to Care
LaGina Gause of Political Science published an op-ed in the San Diego Union-Tribune on the subject of her new book, "The Advantage of Disadvantage," addressing why "costly protests" – which involve protestors suffering physical harm, monetary losses or other losses – are more effective in gaining legislative support. Gause elaborates on why Black people are both more likely to experience the costs of protest and see legislative support for their efforts.
---
Mayor Gloria Honors Influential 'Women of Distinction' in San Diego
San Diego Mayor Todd Gloria and the City Council recognized, for the first time, 10 San Diego Women of Distinction. Fonna Forman of Political Science and the Center on Global Justice was recognized for her impressive accomplishments and her passion for her work on climate justice, equitable urban development and border ethics. "These highly accomplished leaders," Mayor Gloria said, "have helped move our city forward and make it better for all of us." The honor was covered by the San Diego Union-Tribune.
---
The Misuse of Race in The Search For Disease-Causing Alleles
Amy Non of Anthropology co-authored a commentary in the Lancet highlighting "how theories and beliefs about a biological meaning of race have engendered dangerous misconceptions with implications for disease treatment, research and policy."
---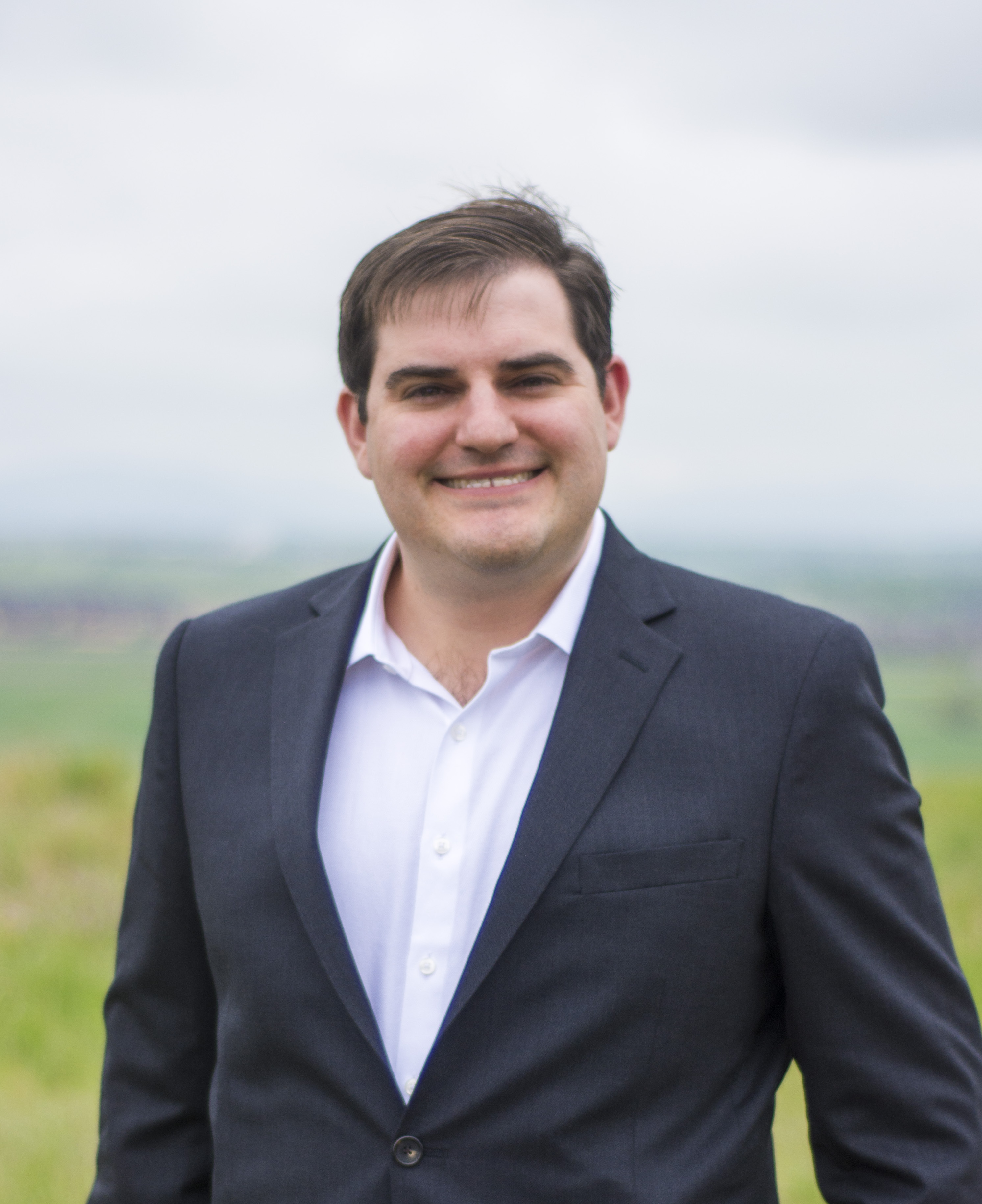 Styler to Give 2022 Legacy Lecture
A campus-wide vote of students has chosen Will Styler of Linguistics to give the 2022 UC San Diego Legacy Lecture, a recognition awarded by the UCSD Scholars Society to "influential and amazing professors." The selected professor is then given this prompt for their talk: "If this were your last lecture, what would you want to share with everyone?" Learn more about Styler and stay tuned for the event details in Spring Quarter.
---
How to Turn Your Climate Anxiety Into Climate Activism
Megan Phelps, program coordinator at San Diego 350's 'Youth4Climate' and staff research associate in the UC San Diego Climate Psychology and Action Lab, joined KPBS' Midday Edition to talk about how to become a climate activist. The lab – which is focused on moving people from skepticism to belief and from belief to action – is headed by Adam Aron of Psychology.
---
The Long-Term Impact of COVID-19 on the Future Careers of Women in STEM
The National Academies of Science, Engineering and Medicine convened experts and leaders for a virtual workshop March 23-24, 2022  to inform a national research agenda that ensures academic and federal institutions are prepared to monitor and mitigate the long-term negative impacts of the pandemic on the STEM careers of women – especially women of color. Mary Blair-Loy of Sociology was one of the featured speakers. You can view a video of the workshop at the link above.
---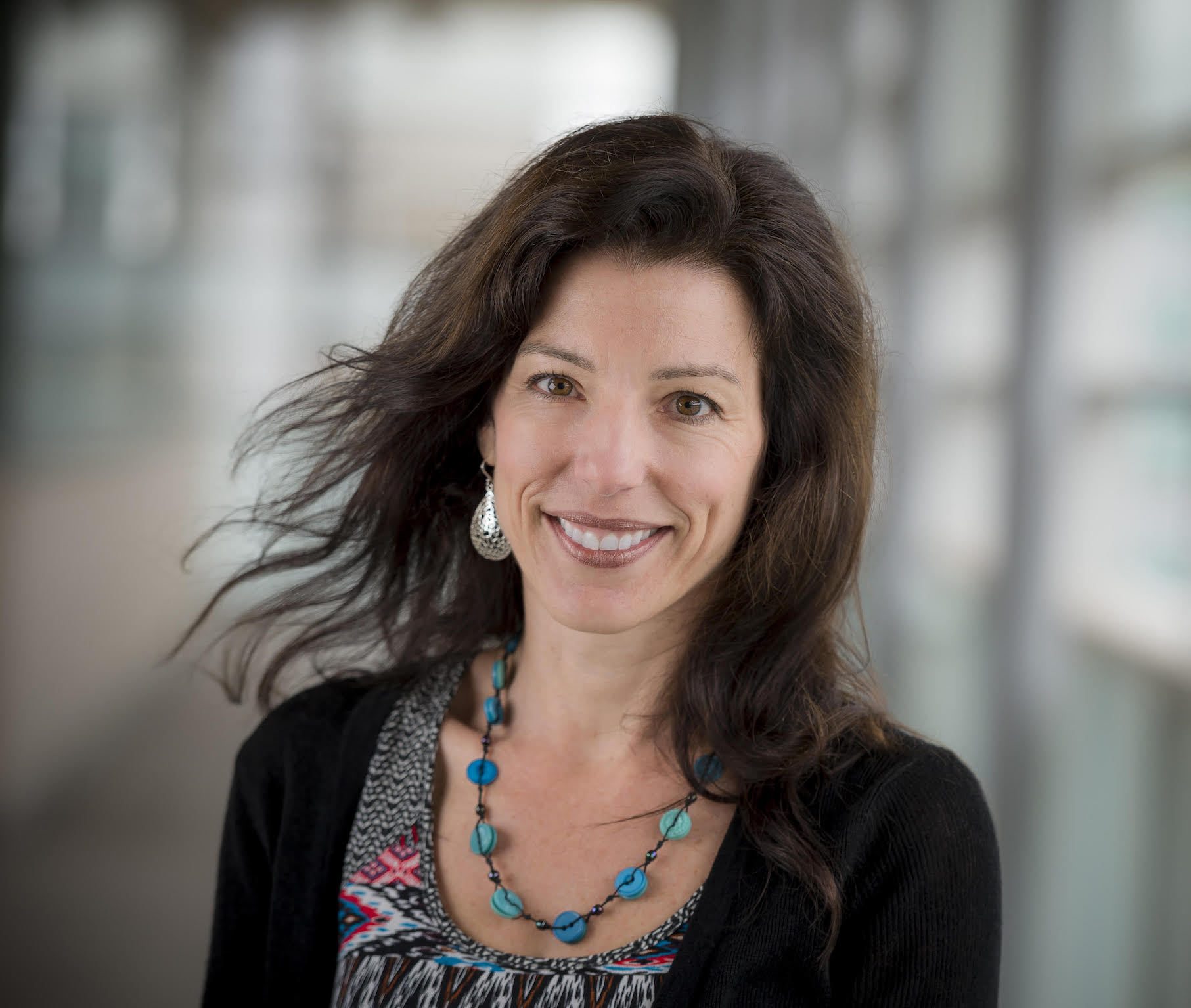 Datnow to Present 2022 Distinguished AERA Lecture
Amanda Datnow of Education Studies will be one of two major speakers at the American Educational Research Association's annual meeting. Scheduled for April 21-26, the meeting "is the largest annual gathering of scholars in the education research field and is a showcase for groundbreaking, innovative work in a diverse array of subject areas." Datnow's lecture will be given on-site at the meeting (this year in San Diego) and also live-streamed on the virtual platform.
---
El Centro Names Oliva as New Mayor
Political Science alum Tomás Oliva '07 has been elected the new mayor of El Centro. "There is a part of me that feels I don't deserve it. This stems from the fact that my parents were immigrants from Mexico. We were a family without means and wealth," Mayor Oliva told the Desert Review. "And yet, there is a part of that, that says, 'This is supposed to be where I should be. And I worked hard for it.'"
---
U.S. and Allies Move to Further Isolate Russia From Global Economy
The Biden Administration took another stab at Russia's economy by joining Europe and other allies in stripping Russia of permanent normal trade relations. The New York Times reports on computational analysis by Marc Muendler of Economics and a colleague at the University of St. Gallen in Switzerland showing that if G-7 countries imposed a 35-percent tariff, Russia would suffer a loss of over $13 billion.
---
2022 Cognitive Science Society Fellow
Rafael Núñez of Cognitive Science has been elected a fellow of the Cognitive Science Society for his outstanding research and impact on the cognitive science community. Núñez "investigates embodied cognition, conceptual systems, and abstraction using multidisciplinary methods that range from psycholinguistic experiments to gesture studies and field research with isolated indigenous groups."
---
While Red States Debate CRT, Illinois Looks at Curriculum Transparency
A Chalkbeat article about how Republican-backed "transparency" bills could prevent students from learning curricula that address race, gender, sexuality and religion quotes Agustina Paglayan of Political Science: "It's not just about observing what's happening in the classroom and giving parents more information, but also about controlling teachers."
---
Chancellor's Scholarship and Fellowship Challenge Exceeds Goal for Students
An additional $15.6 million is now fueling scholarships and fellowships at UC San Diego. Among those giving students the gift of opportunity were Economics alumnus Gary E. Jacobs '79, and his wife, Jerri-Ann, who grew their support of the Jerri-Ann and Gary E. Jacobs Endowed Fellowship Fund in Social Sciences. This campus story also features fellowship recipient, Communication graduate student Marwa Abdalla. Abdalla's research emphasizes anti-Black and anti-Muslim racism, Islamic and Muslim media representation, and how legacies of imperialism and Orientalism continue to inform conservative and progressive politics. Undergraduate student Patrick Buenaventura '25 of Economics is featured as well, as a recipient of a Chancellor's Associates Scholarship.
---
In-Depth: Study Says Russia Is Faking its COVID Death Toll
A new analysis of Russia's COVID death toll proves almost certain that the country has been undercounting its COVID fatalities. Daniel Hallin of Communication weighs in on the subject with ABC10 News. "The legitimacy of Putin's rule depends on showing himself to be in control and able to handle any problem on his own. So whenever you have a problem that starts to get out of control, the strategy is to cover that up," Hallin said.
---
Here's How State Lawmakers Want to Help Californians Facing High Gas Prices
Russia's invasion of Ukraine, and the sanctions that followed, have spiked gas prices, combined with the fact that demand for oil has ramped up from pandemic lows faster than supply. As the U.S. turns away from Russian oil, there's a fundamental reality that we'll have to make do with less fuel, said James Hamilton of Economics in the San Jose Mercury News. And when it comes to gas prices, Hamilton doesn't think good news is right around the corner. "I think they're headed up before they come down."
---
California Gas Tax Holiday Would Split Benefits Between Consumers, Oil Companies
Mark Jacobsen of Economics said California drivers would likely see an even smaller share of the savings from a gas tax holiday. California has higher gasoline purity standards than neighboring states, and there are not as many oil refineries able to produce gas that can be sold here. It would be more difficult for gas producers to flood the state with a new supply, Jacobsen said, meaning that any drop in gas prices would be much less than $0.51 per gallon.
---
Inflation vs. Recession: The Fed Is Walking a Tightrope
With inflation at a 40-year high, some economists believe the Federal Reserve will go too far in raising interest rates, contributing to an oncoming recession. James Hamilton of Economics spoke on the matter in an interview with The New York Times, stating that at current oil price and supply levels, the effects of the Russian war "are fairly manageable for the American economy." Hamilton was also quoted and his research on oil shocks and the prospects of a recession were cited in a Yahoo Finance story and a New York Times opinion article, as well as  yet another Times piece on the roiling of financial markets. 
---
Gas Prices: Renting a Tesla is Cheaper For This Uber Driver Than Fueling His Jeep
In response to the skyrocketing gas prices, rideshare driver Al Gaines has parked his Jeep Cherokee and pays $400 a week to drive a Tesla instead. James Hamilton of Economics weighs in on the matter in the San Diego Union-Tribune, emphasizing the difficulties people face as they're forced to spend twice as much on gas than they used to.
---
California's Unemployment Rate Drops to 5.4%
California's employment growth in February brings the state even closer to returning to pre-pandemic unemployment rates. Jeffrey Clemens of Economics speaks on the subject in an interview with Courthouse News Service, stating "The rapid decline in Omicron cases is a clear leading factor behind the February numbers."
---
 xAre Black Voters Really Leaving the Democratic Party?
"Electoral capture is real," reports The Bulwark, citing research from 1998 co-authored by John Skrentny of Sociology.
---
Kudos to the First Round of Katzin Fellows!
Three of  five doctoral students selected so far for the prestigious Katzin Fellowship for prospective Ph.D. students are from the Social Sciences: Matt Lukacz of Communication, Ifsha Zehra of Communication and Samantha Almonacid of Political Science.
---
A Heart So Full, Her Chipped Teeth Were an Afterthought
Ethnic Studies alum Alexander Fernandez is featured in a New York Times "Vows" piece, showcasing his and Kyra Friedell's love story. The two literally bumped into each other at a bar in San Francisco, and you could say that their relationship has been chipper ever since. 
---
College Education Can Change the Lives of Formerly Incarcerated People. It Changed Mine.
Beto Vasquez, academic coordinator with CREATE (the Center for Research on Educational Equity, Assessment & Teaching Excellence) published an opinion essay in the San Diego Union-Tribune: "Formerly incarcerated individuals will continue to be our neighbors when they are released. As such, it is in our best interest to support them with meaningful opportunities that will allow for upward mobility and positive change."
---
Preserving Cultural Heritage in the Digital Age
Subtitled "Sending Out an S.O.S.," a new book co-edited by Tom Levy of Anthropology "provides readers with a non-technical overview of how archaeologists and other stakeholders are increasingly turning to digital methods to mitigate some of the threats to at-risk cultural heritage."
---
Graduate Students Honored for Inclusive Mentorship
Ethnic Studies doctoral candidate Rochelle McFee, one of five students being inducted into the prestigious Bouchet Graduate Honor Society, is a "force to be reckoned with." To call her impressive is an understatement, with more than a decade of work towards ending violence and oppression. McFee currently studies "the ways Black girls, Black women, and queer-identified people are codified in the Jamaican legal system and social normativity as violable."
---
Impact of Russia's Invasion of Ukraine
Yahoo Finance runs ABC10 conversation with Erik Gartzke of Political Science on the timing and impact of Russia's invasion of Ukraine.
---
UC San Diego Celebrates 20th Annual Black History Month
February 2022 marked  UC San Diego's 20th annual Black History Month celebration. Throughout the month, the important contributions of  Black students, staff and faculty were recognized and the entire UC San Diego community was  invited to join in a series of events that centered on the theme of "Black Health and Wellness." This campus story highlights and thanks UC San Diego medical pioneers and community healers who are making a difference in the health and wellness of others through their work – including Danielle Raudenbush of Sociology. 
---
Pandemic Communication in Times of Populism
Daniel Hallin of Communication is part of a research project that was recently granted a T-AP Recovery, Renewal and Resilience in a Post-Pandemic World award. Hallin and team are focusing on pandemic communication in the US, Brazil, Poland and Serbia, and their research "will inform recommendations aimed at building more resilient media organizations that are better equipped to withstand the challenges of future pandemics in divided societies."
---
Mexico City Gave Ivermectin to Thousands of Covid Patients. Officials Face an Ethics Backlash.
As COVID-19 rampaged through Mexico City, local officials made the decision to provide medical kits containing ivermectin to Covid patients. Juan Pablo Pardo-Guerra of Sociology wrote a widely shared Twitter thread assailing Mexico City's work, reports the Washington Post, comparing the distribution of the drug without proof of its effectiveness to the Tuskegee syphilis study on Black men in the 1930s-70s. Pardo-Guerra was also cited in the Washington Post Global Opinions, The Boston Globe, Toronto Star, KGTV and others, and he authored a piece in Nexos.
---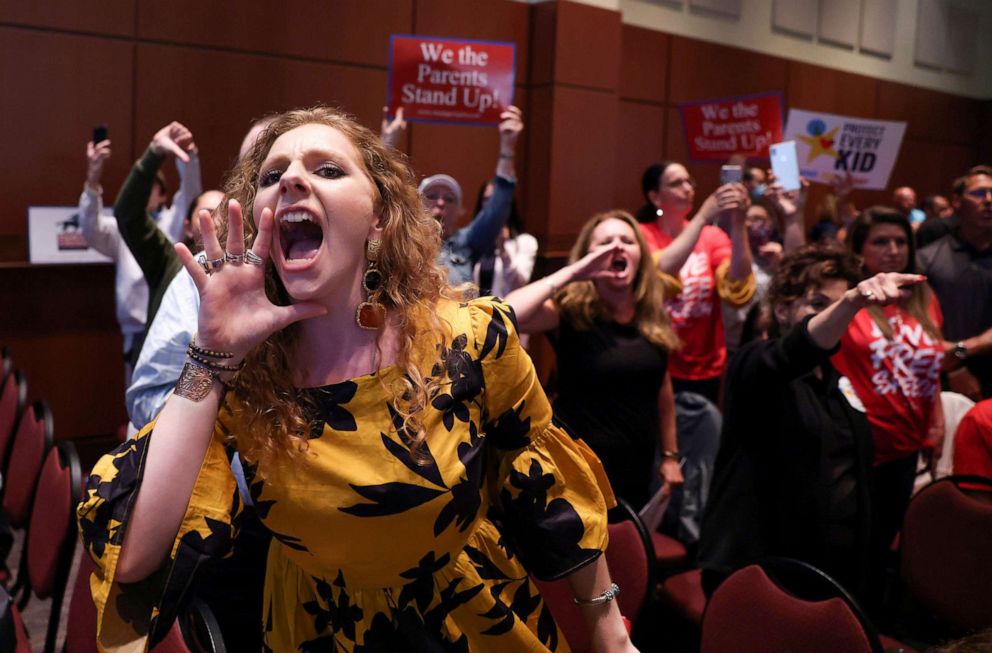 Critical Race Theory Thrust into Spotlight by Misinformation
From September 2020 onward, the vast majority of national news stories about critical race theory came from national conservative news sources, with mainstream news sources and liberal news sources falling behind, according to recent research from UCLA and UC San Diego. The research found there were more than seven stories from conservative news sources for every one from a national liberal media source. The study, coauthored by Mica Pollock of Education Studies, was also covered by CNN and others.
---

What If TV Isn't Bad for Us?
Gordon Dahl of Economics is featured in a "Freakonomics, M.D." podcast where he speaks about his research from 2009 on the surprising correlation between consuming violent media and a decrease (not increase) in acts of violent crime.
---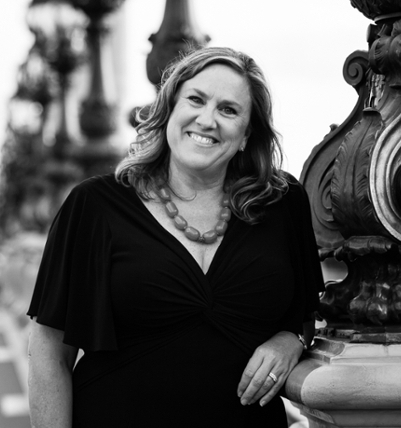 FAICP: College of Fellows of AICP
Kudos to Sue Peerson of Urban Studies and Planning, who has been elected by peers to the American Institute of Certified Planners (AICP) College of Fellows for her dedicated work in the field of planning and the positive transformation of communities that Peerson has served. The award is the professional organization's highest honor, and fellows are celebrated for achieving "excellence in professional practice, teaching and mentoring, research, and community service and leadership." The 2022 class will be inducted into the College of Fellows at the National Planning Conference in San Diego on May 1, 2022.
---
Indian Americans on List of "100 Most Influential Academics in Government"
Karthik Muralidharan of Economics is featured in India West for his inclusion on Apolitical's list of the 100 most influential academics in government. Muralidharan is celebrated for "research covering development, public, and labor economics, focusing on enhancing the efficacy of government expenditure in the social sector, such as education, health, and social protection programs."
---
2022 Humboldt Professorship
Angela Yu of Cognitive Science has been selected for the Alexander von Humboldt Professorship for Artificial Intelligence. Yu's research is focused on the complexities of facial recognition and how the mind processes faces.
---
2022 RHSU Edu-Scholar Public Influence Rankings
Mica Pollock of Education Studies and CREATE has once again been recognized in Education Week as one of the most publicly influential university-based scholars – scholars who "do the most to shape educational practice and policy."  Being one of the 200 celebrated on the RHSU Edu-Scholar list is an accomplishment in itself, as more than 20,000 scholars in the United States qualify.
---
Grow Your Goals with a Staff Scholarship
Like so many others, staff member Amanda Corona found herself dealing with unexpected financial constraints due to the impacts of the COVID-19 pandemic. A UC San Diego alumna, she was working in the Division of Social Sciences as director of alumni engagement when she decided to pursue her doctorate of education in the joint program offered by UC San Diego's Education Studies with  Cal State San Marcos. "As a first-generation Latinx student, I understand the distinction between surviving and thriving in higher education," said Corona, now director of development in Social Sciences. "My personal experiences give me insight into the need to create supportive, culturally competent climates for students to thrive." She didn't want to give up on her dream and successfully sought out a staff scholarship.
---
Heart to Heart: Seven Couples Share Their UC San Diego Love Stories
Alumni Samantha Bell '21 and Trevor Tilston '20 of Political Science, Maria Walker and Anthony Ostia '20 of Cognitive Science, and Crystal and Jordan King '17 of Education Studies and Communication share how their love blossomed on campus, and how much it's grown since.
---
CARTA Maps Humanity's Distinctive Evolution  
The Center for Academic Research and Training in Anthropogeny, a collaboration led by UC San Diego and the Salk Institute, has been for more than 20 years seeking answers to where we came from, and what makes us uniquely human. "In short, anthropogeny is concerned with what made us such a strange ape," says current CARTA associate director Pascal Gagneux of Anthropology and Pathology, "It's both fascinating and humbling that we don't have answers to some of the most basic questions about ourselves and how we differ from our closest evolutionary cousins." Learn more about CARTA history in the story linked above and also check out its long-running public symposium series, hosted by UCSD-TV, which has now been viewed more than 40 million times.
---
Omicron Slammed California's Workforce. Was There Another Way?
"There probably weren't many steps that governments could have taken in real-time in an effort to significantly blunt the [Omicron] wave," weighed in Jeffrey Clemens of Economics with CalMatters: The story was picked up by KPBS, the Santa Cruz Sentinel, Capital Public Radio and many more.
---
Ukrainian-Americans in San Diego React to Rising Tension at Ukrainian Border
Erik Gartzke of Political Science and the Center for Peace and Security Studies at UC San Diego weighed in with ABC 10 ahead of the invasion of Ukraine, saying that Russia's President Putin wants to prevent NATO from making Ukraine an ally.
---
Preserving Legacy
How the Black Student Union influenced Moorisha Bey-Taylor '08 of Economics to choose UC San Diego and impacted her career thereafter as an intellectual property lawyer.
---
I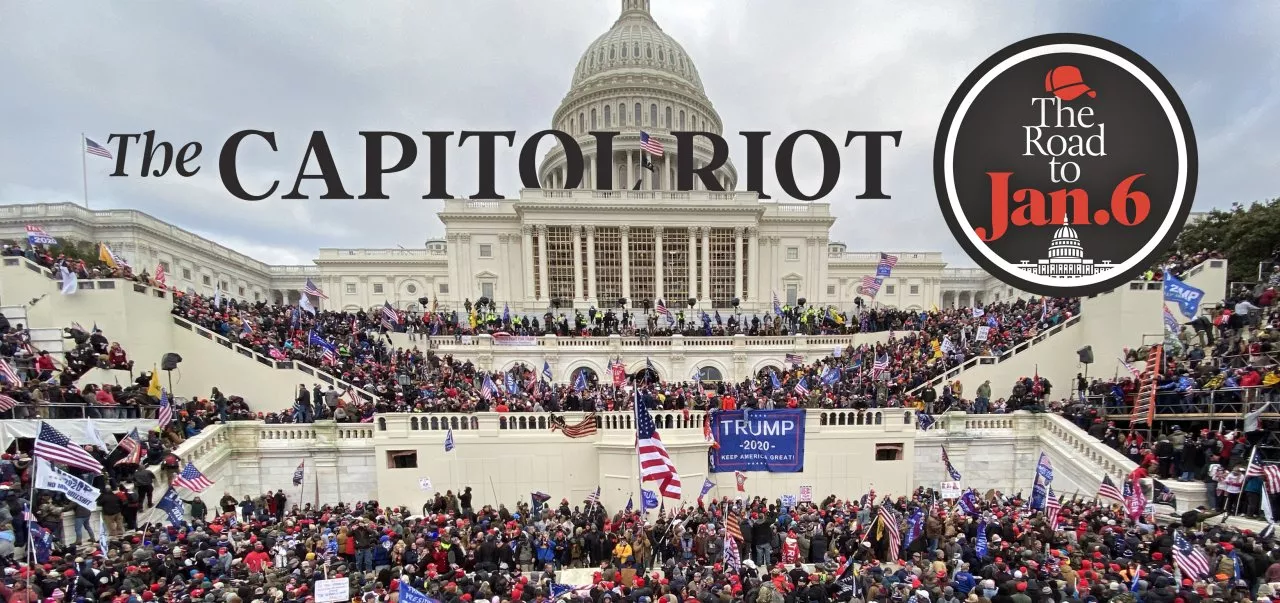 nsurrectionist Chic Is a 'Serious Growth Sector,' Analysts Say
David Pederson of Anthropology was interviewed in Newsweek about this past year's attack on the Capitol on January 6. "It's a wish for recognition, to be heard, based on the notion that they are less heard than they want to be," said Pederson, who  is also currently writing a book that treats the Capitol riots as a "conjuncture of historical tendencies that flow directly through San Diego and Southern California."
---
Inflation Inequality: Poorest Americans Are Hit Hardest by Soaring Prices on Necessities

Economics graduate student
Jacob Orchard
in The Conversation: The fastest rate of inflation in 40 years is hurting families across the U.S. who are seeing ever-higher prices for everything from meat and potatoes to housing and gasoline. But behind the headline number that's been widely reported is something that often gets overlooked: Inflation affects different households in different ways – and sometimes hurts those with the least, the most. 
---
California to Pay for Wildfire Retrofits up to $40,000 per Home, Starting with Rural San Diego 
The San Diego Union-Tribune and the Los Angeles Times covered research by Judson Boomhower of Economics showing in an NBER working paper how wildfire building codes matter – in a big way. A home built according to California's upgraded wildfire building codes is about 15 percentage points, or 40%, less likely to be destroyed in a wildfire than a pre-code home experiencing identical exposure. Remarkably, building a home to modern codes also improves the survival odds of neighboring homes. The New York Times cites the study, and Vox's "The Weeds" podcast (starting around the 57-minute mark) features Boomhower's study in-depth. 
---
Progressive Working Families Party Lands in California, and Is Targeting Moderate Democrats
"In order for a third party to show strength, you have to weaken a (major) party by costing it elections," says Thad Kousser of Political Science in the San Francisco Chronicle.
---
With the 2nd Year of a Projected Budget Surplus, Should California Consider Cutting Taxes?
James Hamilton of Economics provided his expert opinion in the San Diego Union-Tribune on the best use of California's expected budget surplus. "The cyclicality of California's revenue sources leads to huge shortfalls when the economy turns down and surpluses when the stock market picks up. When times are good, we should use the surplus for one-time items that will help us weather the next downturn," stated Hamilton. The Kansas City Star also ran the story.
---
Biden Hones in on Local Projects After Legislative Failures
Thad Kousser of Political Science spoke about Biden's strategy to connect himself with local politicians, such as mayors. They are "the most moderate and popular political figures in our country right now," Kousser told the Washington Examiner. "They are a rare exception to the polarization of American politics."
---
Information Disorder
A Washington Post Live discussion about the threat of disinformation in today's political atmosphere,  included content from the Omidyar Network and Political Science alumna Wafa Ben-Hassine, who leads the firm's efforts related to encrypted messaging platforms and the nature of safe and private online messaging spaces.
---
Satellites Make It Harder for Countries to Launch Surprise Attacks. That's in Ukraine's Favor.
A piece in the Washington Post's Monkey Cage blog by Erik Gartzke of Political Science and UC San Diego's Center for Peace and Security Studies.  
---
If Russia Invades Ukraine, What Happens Next?
David A. Lake of Political Science writes in the Washington Post Monkey Cage blog. 
---
Culture Keeper
Protecting and honoring the indigenous history of campus land with Anthropology alumna Eva Trujillo '20.
---
Tunnel Vision
Exploring the legendary allure of our campus utility tunnels with alumni Jeff Palitz '94 of Psychology, Josh Schoenwald '00 of Cognitive Science, Barbara Denz '69 of Literature, and Amber Schnaider '01, Med '02 of Mathematics and Physics and the Teacher Education Program.
---
I
nstitute for Advanced Study
Christo Sims of Communication won a prestigious fellowship to join the  Institute for Advanced Study in Princeton, New Jersey. The IAS, founded in 1930,  invites its visiting scholars, or "members,"  to freely determine their academic trajectory in an effort to promote academic freedom worldwide in the areas of mathematics, natural science, historical studies, and social science. Sims' book-in-progress, writes the  IAS website, "examines how corporations, cities, and states are materially reconfiguring themselves in response to climate catastrophe."
---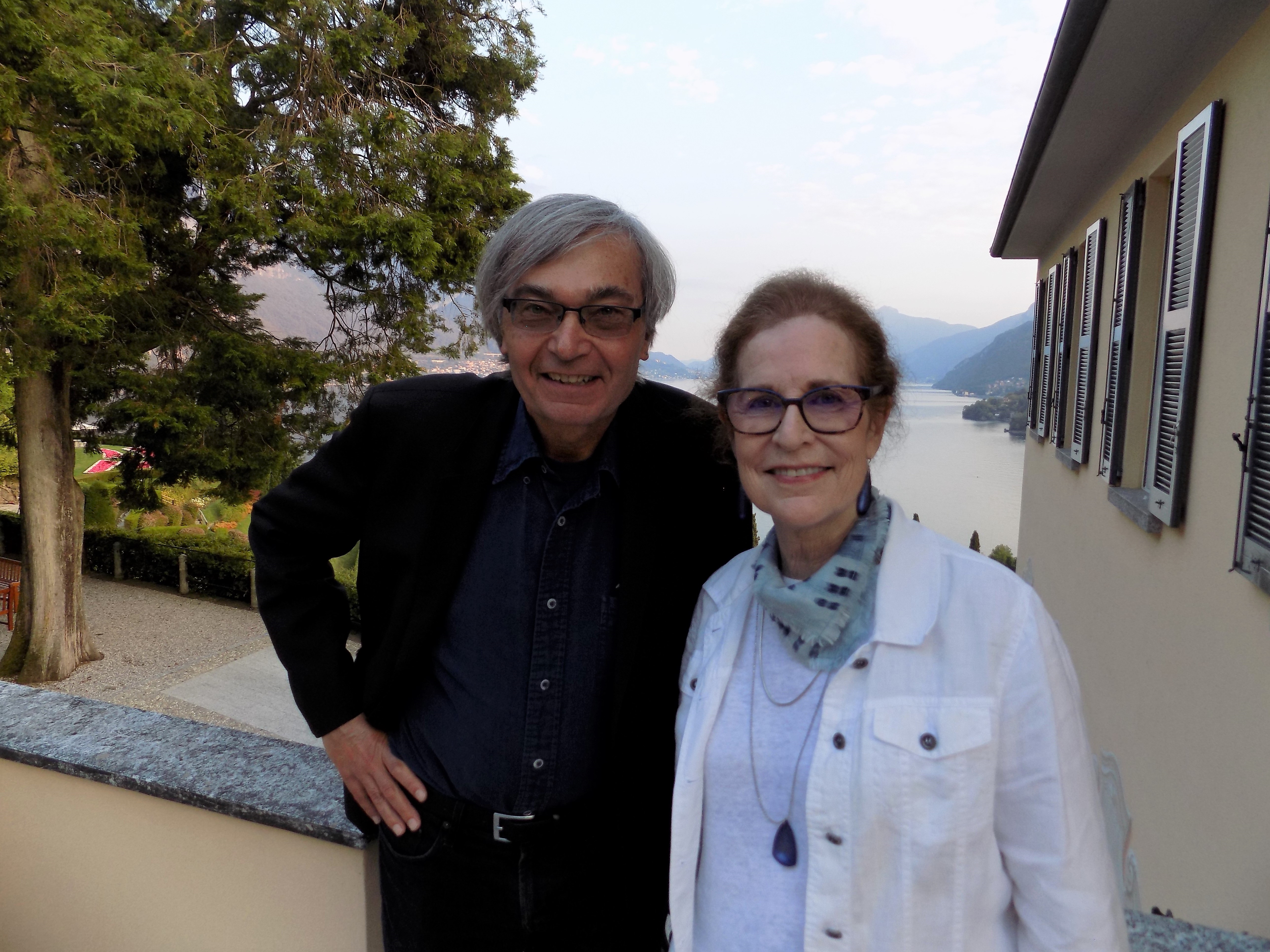 The Bellagio Center Residency Program
Janis Jenkins
and
Thomas Csordas
of Anthropology were awarded with a Rockefeller Foundation Bellagio Center residency for their demonstration of professional contributions to their field and their alignment with the beliefs of the Rockefeller Foundation, which works to promote the well-being of humanity, particularly through issues that have a direct impact on the lives of socially and economically disadvantaged populations around the world. They've now completed the four-week residency at the Rockefeller Foundation's renowned Bellagio Center in Italy.
---
TRITON
5

Economics and History alum
Erik Jepsen
'10 shares his perspective as a campus photographer in this Triton Magazine feature: "I love visual storytelling and inspiring people through my photographs. I always aim to capture emotion and pass that on to others."