Professor Writes to Boy Scouts
An open letter in the Washington Post online from Mica Pollock of Education Studies and CREATE. Pollock urges thinking critically not only about Trump's speech at the National Jamboree but also about any speech by anyone: "I ask a basic question about everything people say. Does this talk support each and all of us, or not?"
---
Watching Children Learn How to Lie
Writing in the Conversation, Gail Heyman of Psychology describes her recent study investigating the emergence of the ability to deceive in early childhood.
---
Nature Names UC San Diego a Top 15 Research Institution Worldwide
The prestigious scientific journal praises the campus for its research output and real-world impact. Environmental economist Richard Carson's work valuing the BP oil spill was featured in the UC San Diego announcement.
---
2017 #StudentAstronaut Winner
Congratulations to Julia Velasquez! An Education Studies student at UC San Diego and an advocate for the Deaf community, Velasquez won Xploration Station's student astronaut contest. She's headed to Hawaii to train like a Mars astronaut.
---
UC San Diego Hosts Regional Education Leaders, Tackling Common Math Barrier to Student Success
"Zeroing in on Intermediate Algebra/Integrated III: A Problem-Solving Symposium" on Aug. 11 brought together educators from dozens of K-12 schools, all 10 of the region's community colleges, and the area's four-year universities to develop new pathways for student success in math. The San Diego Math Network and CREATE, led by Mica Pollock and Susan Yonezawa, organized the symposium. Yonezawa appeared on KPBS Midday Edition to discuss, and you can follow the conversation on Twitter using #ZeroSD17. Chancellor Pradeep K. Khosla, who spoke at the event, wrote a summary for his blog.
---
Technology Is Transforming What Happens When a Child Goes to School
In the Economist, Karthik Muralidharan's recent research on the impact of technology-aided instruction in India is featured. Muralidharan gave a talk on the work for a Design@Large lecture, recorded and posted by The Design Lab.
---
Scientists Find New Way to Map Differences in the Brain
A Salk Institute for Biological Studies and UC San Diego team studied epigenetic changes in the DNA of individual neurons, identifying novel types. The study gives the most detailed information yet on what makes one brain cell different from its neighbor. Eran Mukamel and graduate student Christopher Keown of Cognitive Science are co-authors on the research. Covering the study were the Union-Tribune, Medical News Today, Genetic Engineering and Biotechnology News, among others.
---
GOP Plan to Slash Legal Immigration Wins Trump's Support
Sociologist John Skrentny of the Yankelovich Center and the Center for Comparative Immigration Studies weighs in on a proposed bill that would prioritize "merit." Skrentny was also featured in an in-depth Q&A in The Atlantic on the same subject.
---
20 Attorneys General Write to Trump, Urging Him to Keep DACA
NPR reports on a letter from 20 state attorneys general asking the administration to keep the DACA program. The official letter, citing research by Tom Wong of Political Science, is here (PDF).
---
In Politics, Indirect Argument Appears Most Effective
China social media research by Margaret (Molly) Roberts of Political Science is explored.
---
BCC Welcomes New Leader
Anthropology Ph.D. alumna Eva Bagg is the new superintendent and president of Barstow Community College.
---
Trump Sounds Like Pete Wilson – and That Scares Calif. GOP
"California voters are explicitly reacting against the direction of the modern Republican Party," said Thad Kousser of Political Science in The Hill.
---
Aug. 23, 7:30 a.m.: Economics Roundtable
Sandra Krieger, former executive vice president and chief risk officer of the Federal Reserve Bank of New York, will discuss "Facing Financial Meltdown: Reflections of a Central Bank Risk Officer."
---
Community Watch and Comment
Amy Binder of Sociology appeared on the Aug. 3 program of Oh My Government's "Community Watch and Comment," on WPFW radio.
---
California Will Model a New Approach for the Nation
With a UC Berkeley colleague, Marisa Abrajano of Political Science will work with six community organizations across the state to develop best practices for enhancing voter engagement.
---
Watching Others Wash Their Hands May Relieve OCD Symptoms
Work by V.S. Ramachandran of Psychology was cited in the New Scientist.
---
Darrell Issa Was Obama's Toughest Critic. Here's Why He's Suddenly Sounding Like a Moderate
Political scientist Steven Erie said Issa needs to mend fences in San Diego County, the Los Angeles Times reports.
---
Appointment of Interim Dean of Undergraduate Education
Muir College Provost John Moore of Linguistics has been appointed Interim Dean of Undergraduate Education, effective Sept. 1, 2017.
---
UCSD Superfund Research Center Funded for Five More Years
The center studies the impact of environmental toxicants on human health. Keith Pezzoli of Communication and of Urban Studies and Planning leads the community engagement and research translation efforts.
---
Are the Foul-Mouthed Among Us, Like the deposed Mooch, More Honest?
"Profanity may leave a good impression in certain ways, but our impressions are not reality," writes Benjamin Bergen of Cognitive Science in a Los Angeles Times op-ed (linked above). Separately, Bergen spoke with the New York Times about "The Case for Cursing." Also, Bergen is a featured author at the Aug. 26 San Diego Festival of Books.
---
"Is There a STEM Worker Crisis? Science and Engineering Workforce Development in the U.S."
John Skrentny of Sociology presented work at the UC Center Sacramento on July 12. The presentation and video are linked on the event page above.
---
Is Guaranteed Income for All the Answer to Joblessness and Poverty?
"What's interesting about basic income is that, coincidentally, it's a conversation people are having all the way from Silicon Valley, where they are worried about job loss to robots, to some of the poorest countries in the world," said Paul Niehaus of Economics in Scientific American.
---
Design Lab Awarded NSF Grant
The National Science Foundation has awarded $4.8 million for 10 new projects; one will be led by Jim Hollan of Cognitive Science to train graduate students in data science and design.
---
Cities Fight Texas Immigration Law in Federal Court
Political scientist Tom Wong testified in the federal case over Texas Senate Bill 4, SB4, which in part prohibits sanctuary cities. In court, as reported by Courthouse News, Wong said that "recent ICE raids have pushed undocumented immigrants and their U.S. citizen children into the shadows." Multiple outlets reported on the trial, including The Atlantic's CityLab, Hoy Los Angeles, Al Dia Dallas.
---
Teaching Students Across Disciplines to Detect, Map and Characterize Changes to the Earth
Anthropology graduate student Brady Liss and his classwork with the UC San Diego Big Pixel Initiative was included in a Google Earth and Earth Engine blog post.
---
StudentAstronaut Finalist
Julia Velasquez of Education Studies, who is working on her master's in ASL-English bilingual education, is a finalist in Xploration Station's 4th annual #StudentAstronaut contest.  "It's been a lifelong dream of mine to become the first deaf astronaut," she says in this Q&A on the TV show's website. You can also view Velasquez's entry video at the link above. The contest winner will be flown to Hawaii for an overnight stay at the HI-SEAS Mars habitat, experiencing what daily life will be like for the first inhabitants of the red planet, and will be featured in a special episode of Xploration Outer Space.
---
Mashing up Tech for Humans
Cognitive Science alumna Vivienne Ming looks to artificial intelligence and neuroprosthetics to augment humans, Silicon Republic reports.
---
Engendering Empathy, Begetting Backlash
UC San Diego political scientist Claire Adida presented her ongoing research on U.S. attitudes toward Syrian refugees at the Centre for the Study of Democratic Citizenship. Also working on the project is a former student of Adida's, Political Science alumna Adeline Lo.
---
Dude, Women Know Stuff
Reporting on a recent paper by the organizers of Women Also Know Stuff, a movement in political science that seeks to correct bias in the discipline, Inside Higher Ed included an interesting anecdote about political scientist David Lake: Lake, president of the American Political Science Association, wrote an email to the paper's authors after they launched their website last year thanking them for their efforts and explaining how the site helped him with his paper.
---
'Our Economies Are Completely Tied': Why Trump's Threats Worry Business Leaders
As reported in the Voice of San Diego: The close trading partnership between Mexico and the United States means that Mexican markets and U.S. markets usually do well alongside each other, said economist Marc Muendler.
---
Israel: State of Denial
Opinion piece by sociologist Gershon Shafir on "occupation denialism" in the Israeli magazine called +972. The publication is named after the international dialing code shared by Israel and the Palestinian territories.
---
10 Top Designers on the iPhone's Real Legacy
"The most interesting aspect of smartphones is how seldom they are used as phones," said Don Norman of Cognitive Science and the Design Lab at UC San Diego. Interviewed by Fast Company's Co. Design, on the occasion of the iPhone's 10th birthday, Norman also critiques the device's design and says its real success is the invention of the App Store.
---
Alert System for Seniors Takes First Place at 2nd Design Competition
On June 10, 2017, interdisciplinary teams from Cognitive Science and the Jacobs School of Engineering presented prototypes of innovative products designed to improve the lives of senior citizens. The undergraduate teams presented to an audience of alumni, members of the La Costa Glen senior retirement community and the UC San Diego Retirees Association.
---
The Price of Studying at Private Schools
Research on private schools by economist Karthik Muralidharan is cited in an India Today Q&A with a University College London professor of education economics and international development.
---
Intensifying Heat Waves Highlight Deeper Concerns About Climate Change
Research led by Political Science alumnus Nick Obradovich, showing how an increase in temperatures can interrupt sleep, could have implications for public health and the economy.
---
Single-Payer Health Care Put on Hold in California
Political scientist Thad Kousser chimed in on the politics surrounding the California legislation introduced this year. His comments were then cited in The New American. Later, Kousser was interviewed by the California Healthline for a report on a nurses association that is not giving up on the state's "single-payer push."
---
Can We Talk? Some Advice on Negotiating Online Health Chat Rooms
UC San Diego Health cites political scientist James Fowler and his book, "Connected," saying a key factor in determining our health is the health of others.
---
On the Eve of Garcetti's Inauguration, Soaring Ambition Meets a Sober Reality
"It's a long jump from being mayor to being president," said Steve Erie of Political Science following the swearing in of Los Angeles Mayor Eric Garcetti.
---
Political Analysis Editors' Choice Award
A paper by Yiqing Xu of Political Science has been selected by the editors of Political Analysis as one that provides "an especially significant contribution to political methodology."
---
A 'Very Credible' New Study on Seattle's $15 Minimum Wage Has Bad News for Liberals
The Washington Post (linked above) was the first to report on a new minimum-wage study, inviting Jeffrey Clemens of Economics to comment. Clemens was quoted in many other outlets, including FiveThirtyEight and the Los Angeles Times, with the latter story focused on what might happen with the rise of minimum wage in Los Angeles.
---
Democrats' Internal Dispute Over the White Working Class Is About to Get Real
In the Washington Post's Wonkblog, Lane Kenworthy of Sociology "cautioned that while Democrats' proposals would shore up ordinary households' finances and bring down inequality, they might not improve employment and economic growth."
---
Basic Income Could Empower Millions of Indians, but India May Find Cost too High
"If you can reliably get cash to people, it is one of the most effective interventions to improve people's lives," said Paul Niehaus of Economics to India's Sify.
---
Bonkers for Bonobos
A San Diego Reader cover story on the "zoo's once-forgotten apes" includes projects undertaken by cognitive scientist
Federico Rossano
's Comparative Cognition Lab to study the social life of these and other primates. What is it like to grow up as a baby bonobo versus a human child, for example, or what are the characteristics of shared activity?
---
Are the Rich Really Less Generous Than the Poor?
Freakonomics features economist
Jim Andreoni
(with a side of Leonard Cohen).
---
Dalai Lama to New Grads: Create a Happier World
His Holiness the 14th Dalai Lama delivered the keynote address to 25,000 graduates and their families June 17 at the university's 
All Campus Commencement
. He was followed on the stage by Political Science and Sociology graduate
Ricky Flahive
. As this year's student speaker, Flahive shared his story of being a first-generation, low-income student who wasn't sure he would even graduate high school. Earlier, Flahive
spoke about his excitement
for the much-anticipated visit from the Dalai Lama.
---
Mellon/ACLS Public Fellows Announced
The American Council of Learned Societies has announced the 2017 Mellon/ACLS Public Fellows, which include Communication Ph.D. graduate
Kara Wentworth
. Each fellow takes a two-year, full-time position with a partnering non-profit organization or government agency, working in the fields of policy, civil rights, arts and culture, and the media. Wentworth has been appointed as a strategic impact analyst at Twin Cities PBS.
---
Familiar Faces Look Happier Than Unfamiliar Ones
It's a cheesy pick-up line: "Haven't I seen you somewhere before?" It might also be something that profoundly alters how we perceive other people. According to new research from UC San Diego published in Psychological Science, familiar faces look happier to us than unfamiliar ones.
Evan Carr
led the research as part of his doctoral studies in Psychology and Cognitive Science. Co-authors are
Timothy Brady
and
Piotr Winkielman
, both of Psychology.
---
Renaming Non-Communicable Diseases
Janis Jenkins
and graduate student
Ellen Kozelka
of Anthropology publish a letter in The Lancet.
---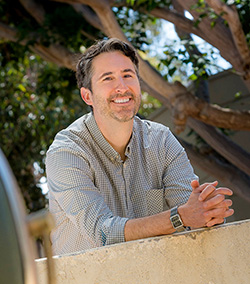 Appointment of John Skrentny as Director of the Yankelovich Center for Social Science Research
From Dean
Carol Padden
, to campus: "I am pleased to announce that
John D. Skrentny
, a professor in our Department of Sociology, has agreed to serve as director of the division's Yankelovich Center for Social Science Research. We are grateful to fellow sociologist
Lane Kenworthy
for stewarding the center for the past two years."
---
Trump's Reversal of U.S. Policy on Cuba
Wayne Cornelius
of Political Science weighs in with a letter to the editor of the New York Times.
---
Democrats Look to Bridge Divide as They Challenge Trump
In the San Francisco Chronicle,
Thad Kousser
of Political Science helps explain the state of the Democratic Party, saying, "The current unpopularity of Donald Trump has masked over a party that's been in free fall below the presidential level."
---
DWP Contract Could Spark Costly Demands from Other City Unions
"Voters have short memories," said
Steve Erie
of Political Science in the Los Angeles Times, responding to whether the contract could affect municipal elections. "Several years out is an eternity."
---
Colleges Must Provide Counseling After a Student Suicide
Dubbing the phenomenon "the Werther effect," sociologist
David Phillips
showed in 1974 that the number of suicides seems to rise after other, well-publicized suicides. "Hearing about suicide seems to make those who are vulnerable feel they have the permission to do it," Phillips said.
---
June 28-30: Talking Research – Improving Science Dialogue
The Research Communications Program continues with a three-day intensive workshop led by Kim Rubinstein of Theatre and Dance. Faculty and post-docs are invited to register here.
---
San Diego Archaeologists Are Going Underwater for a Deeper Look at Humanity's Past
KPBS took a look at the region's efforts to support marine archaeology, including the recent launch of an effort co-led by the Division of Social Sciences, the Scripps Center for Marine Archaeology. Thomas Levy of Anthropology is co-director. He discusses plans to explore a submerged Israeli port that might have been an important trade hub during the time of kings David and Solomon.
---
All Campus Commencement Student Speaker Ricky Flahive
Richard "Ricky" Flahive, who will earn degrees in both Political Science and Sociology, is a peer mentor and aspiring community leader whose story is one of happy persistence despite countless hurdles.
---
UC San Diego's Connections with the Dalai Lama Run Deep
"He is very quick to laugh, and that is a wonderful way of diffusing tension and inviting people to have perspective on a situation," said Lera Boroditsky of Cognitive Science, who presented on her research to the Dalai Lama in India in 2015. "That is a wonderful personal quality that a lot of people could emulate."
---
Schooltalk: Rethinking What We Say About – and to – Students Every Day
The summer issue of Teaching Tolerance magazine, a project of the Southern Poverty Law Center, features a book excerpt by Mica Pollock of Education Studies and CREATE.
---
E-Connection Is Here!
In case you haven't check it out yet: the Spring issue of the Social Sciences E-Connection newsletter includes a feature on cognitive scientist Marta Kutas, aka "Dr. Seuss of Science," and a message from Dean Carol Padden, "We're Old Hands at Setting New Trends."
---
Indiana Jones Meets the Sea
The Department of Anthropology and Scripps Institution of Oceanography have joined forces to launch the Scripps Center for Marine Archaeology. Researchers with the center, including co-director Thomas Levy and Isabel Rivera-Collazo of Anthropology, will conduct fieldwork at key underwater and coastal archaeological sites around the world, studying the complex interactions of marine environments and human cultures. "With social scientists and marine scientists working together in one center, we will be studying the relationship between society and the sea from both angles, increasing our knowledge of the past for a better future," said Dean Carol Padden. Times of San Diego reported on the launch. Separately, a Q&A with Levy about the CAVEkiosk ran in the university library's newsletter (PDF)."
---
DJ Patil on Campus for Alumni Weekend
The former chief data scientist for the Obama White House, who was on campus to receive a UC San Diego Alumni honor, joined cognitive scientist Bradley Voytek for a discussion that was broadcast live on Facebook (linked above). DJ Patil also served as one of the judges for special final project presentations by students from Voytek's first ever "Data Science in Practice" class.
---
Israel's 'Temporary' Occupation Has Lasted 50 Years. A New Book Explains Why.
Gershon Shafir of Sociology writes in the Washington Post's Monkey Cage blog about the subject of his new book, "A Half Century of Occupation: Israel, Palestine and the World's Most Intractable Conflict." Separately, Shafir was quoted in the San Francisco Chronicle regarding a hunger strike in an Israeli prison.
---
Renowned Anthropologist Ted Schwartz Donates his Papers to UC San Diego
Theodore Schwartz of Anthropology has donated his personal papers to the UC San Diego Library, reports the Union-Tribune, including materials that date to when he studied primitive cultures in the South Pacific with Margaret Mead.
---
Response to the April 30 La Jolla Shooting
A letter from UC San Diego faculty, including several from the Division of Social Sciences, was published in The Triton, an independent, student-run news source, addressing the "the inherence of race to this mass shooting."
---
California Democrats Wrestle with Proposal to Replace Private Health Insurance
The single-payer issue presents an opportunity and a challenge for the Democratic Party as it tries to regain control of Congress in 2018, said Thad Kousser of Political Science. It could help mobilize people who otherwise don't show up at the polls, he said, but could also knock out centrist Dems in the primary who have the best shot at winning a general election. In a separate story, Kousser discussed potential candidates for California governor.
---
Californians Divided on Russia Probe, Poll Shows
"Since [special counsel Robert] Mueller hasn't done anything yet, he hasn't offended either side," said Gary Jacobson of Political Science in a story leading up to former FBI director James Comey's testimony.
---
Border Patrol on Tijuana River Gains Respect From Enviros
Oscar Romo of Urban Studies and Planning comments on the ongoing controversy involving clean water in the region's river.
---
UC San Diego Will Add Four to Athletics Hall of Fame
UC San Diego Athletics will honor three Division of Social Sciences athlete alumni in October: softball player Dana Chaiken of Communication, swimmer and diver Rosanna Delurgio of Human Development and basketball player Tim Rapp of Political Science.
---
HKS and Clark Construction to Design-Build New Living and Learning Neighborhood
UC San Diego has selected HKS and Clark Construction to lead the design-build of the North Torrey Pines Living and Learning Neighborhood, the future home of the Division of Social Sciences and several of its departments.
---
2017 Outstanding Graduates
The story includes Jessica Arroyo of Education Studies, who derives her passion for social justice and teaching from personal experience.
---
Why One Mexican Woman Decided to 'Self-Deport,' Long Before Trump
"These policies are designed to increase anxiety, they're designed to create fear in immigrant communities," said sociologist David FitzGerald, co-director of the Center for Comparative Immigration Studies. "The government knows they'll never be able to go out and deport the unauthorized population – and one of their stated hopes is that people will self-deport."
---
APA Awards
Three Urban Studies and Planning students each received a $1,000 scholarship from the San Diego Section of the American Planning Association. The students are Mark Anderberg, Isabel Ignacio and Vincent Page.
---
June 23: Working with Your Public Information Officer
Hope to see you at this lunch-hour presentation of the UC San Diego Research Communications Program.
---
June 28-30: Talking Research – Improving Science Dialogue
The Research Communications Program continues with a three-day intensive workshop led by Kim Rubinstein of Theatre and Dance. Faculty and post-docs are invited to register here.
---
 Losing Sleep Over Climate Change

Climate change may keep you awake – and not just metaphorically. Nights that are warmer than normal can harm human sleep, researchers show in a new paper, with the poor and elderly most affected. In the future, rising temperatures may cause even more sleep loss. Nick Obradovich, an alumnus of Political Science now at Harvard's Kennedy School and the MIT Media Lab, conducted much of the research while a doctoral student at UC San Diego. He was inspired to investigate the effect of climate on sleep during the heat wave that hit San Diego in October 2015. The study, published by Science Advances, was covered by the New York Times, Washington Post, USA Today, Popular Science, The Atlantic and many more.
---
Up to 600,000 Immigrants in U.S. South May Have Path to Legal Status
"As we ramp up immigration enforcement in the United States, we should take this figure and remind ourselves that we shouldn't deport first and then ask questions," said Tom Wong of Political Science to Reuters. Wong conducted a statistical review of immigrant screenings for the Catholic Legal Immigration Network. The Austin American-Statesman, meanwhile, cited Wong's report showing there are fewer crimes in sanctuary cities.
---
Don't Count on Your Chickens Counting
To understand numbers, you need culture, says cognitive scientist Rafael Nunez. In a paper featured on the cover of Trends in Cognitive Sciences, Nunez takes on the conventional wisdom in the field right now – a widely accepted view in cognitive neuroscience, child psychology and animal cognition that there is a biologically evolved capacity for number and arithmetic that we share with other species. CBC (Canada), Cosmos magazine (Australia) and Inverse, among others, ran stories.
---
New Collaboration Focuses on Refugee Stories, Experiences and Humanity
Led by Yen Le Espiritu of Ethnic Studies, the UC-wide Critical Refugee Studies Collective is featured.
---
June 1, 4 p.m.: Women as Leaders: Do They Make a Difference?
In collaboration with the Office of the Equity, Diversity, and Inclusion and the Division of Social Sciences, the Department of Psychology presents Alice Eagly of Northwestern University, the second speaker in a series on the Science of Human Diversity. RSVP to the talk in the link above, which will be held in the Crick Room of Mandler Hall.
---
Will Single-payer Health Care in California Help the Economy?
"Americans want everyone to receive health care, but nobody wants to pay for it," says James Hamilton of Economics in the Union-Tribune.
---
Central American Gangs Like MS-13 Were Born out of Failed Anti-crime Policies
Elana Zilberg of Communication has her book "Space of Detention: The Making of a Transnational Gang Crisis between Los Angeles and San Salvador" cited in this op-ed published in The Conversation.
---
Border Patrol Agents Said Tijuana Sewage Problem Worse Now Than in Previous Decades
To the Union-Tribune, Oscar Romo of Urban Studies and Planning said he has seen septic companies dump waste into the Tijuana River's main channel at night.
---
Data, Teachers' Allegations Undermine Gompers' College-Ready Promise
An inewsource report includes former CREATE Director Bud Mehan of Sociology. A Communication undergraduate is featured in a follow-up story.
---
UC San Diego Researchers Discover Human Burials and Artifacts in Ancient Mycenaean Tomb
The discovery was made at the site of an ancient village by a team of archaeologists led by Thomas Levy of Anthropology, who directs the Center for Cyber-Archaeology and Sustainability at the Qualcomm Institute.
---
California Democratic Chair Race Angers 'Berniecrats'
In the Associated Press, Thad Kousser of Political Science says the Democratic Party could suffer if tensions linger, as a unified, excited membership has a huge impact on a political party.
---
Hi, I'm Ken
Triton magazine publishes a letter to UC San Diego alumni from Ken Kroner, alumnus of Economics and chair of the International Leadership Committee for the Campaign for UC San Diego.
---
From the Alumni President
UC San Diego Alumni Board President Robert Brownlie, an Economics alumnus, gives his take on the Campaign for UC San Diego and why alumni should get involved.
---
This Is Your Nontradition
A look back at the history of campus, from its seafaring roots, a spaceship library and the establishment of the Cognitive Science department, all in the name of science: It's what makes us "us" – the research firsts and campus quirks that make up our nontradition.
---
Barnard Chooses a Leader Whose Research Focuses on Women
The New York Times publishes an announcement of the new president of Barnard College, Sian Beilock. Beilock is an alumna of Cognitive Science. The Wall Street Journal also ran a story.
---
4 Key Lessons from France's Presidential Election
Writing in the Washington Post's Monkey Cage blog, William Chandler and current Ph.D. student Veronica Hoyo of Political Science highlight voter abstention, a changing French party system and the upcoming June legislative elections. Hoyo is also a research associate at the Center for Comparative Immigration Studies.
---
UC San Diego Researchers Selected for IBM Watson AI XPRIZE ® Competition
Jeff Elman of Cognitive Science and Tim Gentner of Psychology are part of the team.
---
Immigrants, Unions March in US for Rights, Against Trump
Tom Wong of Political Science said to the Associated Press that the administration's focus on immigration is generating more support for immigrant rights advocates. "Every pivot back to the issue of immigration gives the immigrant rights movement another opportunity to make its best pitch to the public," he said.
---
The Dalai Lama Controversy Highlights the Absurdity of Safe Space Demands
Chinese students' calls for the Tibetan leader to be barred from speaking at the UC San Diego show a flawed conception of accommodation and respect, says Communication alumnus and lecturer Ben Medeiros in this Times Higher Education op-ed.
---
Why Are Working Age Men Dropping Out of the Labor Force?
The San Diego Union-Tribune reported on the May 2 Economics Roundtable and its speaker, James Furman, a senior fellow at the Peterson Institute for International Economics.
---
Grad Students Show Lawmakers Value of UC Research
State lawmakers in Sacramento heard from Communication Ph.D. student Jahmese Fort during UC Graduate Research Advocacy Day April 19. Fort and Scripps Intuition of Oceanography graduate student Tashiana Osborne were part of the delegation of UC graduate students who traveled to the State Capitol to impress upon legislators the value of graduate research.
---
'Game of Thrones' Language Inventor to Teach Course at UC Berkeley
Linguistics alumnus David Peterson, who was a 2016 Emerging Leaders award winner from UC San Diego Alumni, is the man behind the invented languages featured in "Game of Thrones."
---
2017 Nancy Weiss Malkiel Scholars Announced
The Woodrow Wilson National Fellowship Foundation has identified 10 emerging faculty leaders, including Anthropology alumna Sara Gonzalez. Gonzalez is currently an assistant professor at the University of Washington.
---
It's Been a Messy Semester for Free Speech on Campus. What's Next?
Amy Binder of Sociology shares her expertise with the Chronicle of Higher Education, commenting on controversial speakers invited to speak at universities across the United States. The best practice to avoid blowups, she said, would be for universities to hold events despite the security costs. "I would also advise faculty, students, and those in the community to ignore the events and not even show up to protest, quite frankly," she said.
---
Confused About Trump's Border Wall? Here Are 7 Essential Reads
One of the essential reads appearing in this Salon round-up is by political scientist Wayne Cornelius.
---
Communicating Science 2017
Graduate students and postdocs are invited to apply now for the ComSciCon-SD workshop, to be held at UC San Diego in September 2017. The workshop is for young scholars who are interested in communicating science to an audience beyond their narrow academic discipline. Free for accepted applicants. Application deadline is June 15.
---
Talking Science
New research communications program seeks to improve the ability of faculty members, postdoctoral fellows and other researchers on campus to explain to the public the value of their work.
---
Language and Thought
In her work and in this news story, Lera Boroditsky of Cognitive Science answers the question "Does language shape the way we think?"
---
Geeking Out in the Golden Years
Philip Guo of Cognitive Science is eager to share his passion for programming with an unexpected and underserved demographic –adults age 60 and up. His paper, the first known study of older adults learning to code, has been selected for honorable mention by CHI, a leading conference on human-computer interaction.
---
Donald Trump's Surprising Defense of International Norms
Writing in the Lawfare Blog, Center for Peace and Security Studies Director Erik Gartzke of Political Science discusses the current administration's military strike in Syria. Gartzke is also included in a recent STRATCOM newsletter (PDF).
---
After the Death of a Friend, Healing in a Social Network
Published in Nature Human Behavior, a study of 15,000 anonymized networks on Facebook suggests that human social structures are resilient to death. When a friend dies, we get closer to that person's friends, with the network repairing itself in ways that keep our total connectedness the same. Alumnus William Hobbs conducted the research while a doctoral student in Political Science. The work was covered by Science, the Union-Tribune, New York Magazine, WebMD and The Atlantic, among others.
---
UC San Diego Professors Host Conference on Refugees and War
Organized by Yen Le Espiritu of Ethnic Studies, the first "Militarism & Migration" academic conference was presented in the City Heights neighborhood, at the East African Community and Cultural Center.
---
A Language Out of Nothing
Linguistics Ph.D. alumna
Kathryn Davidson
is featured on the cover of Harvard Magazine. The story highlights her passion for "the scientific study of language" and for helping to bring ASL teaching back to Harvard.
---
Economists Price BP Oil Spill Damage to Natural Resources at $17.2 Billion
Environmental economist Richard Carson was one of the principal investigators on the study published in Science, improving valuation techniques that drive policy decisions.
---
There's a Well-Funded Campus Industry Behind the Ann Coulter Incident
"In a classic case of 'heads I win, tails you lose,' conservative provocateur Ann Coulter emerged from last week's events at Berkeley as a free-speech martyr," writes Amy Binder of Sociology in the Washington Post's Monkey Cage blog.
---
Democrats Could Tighten Grip on California Political Control
For the Associated Press (linked above), political scientist Thad Kousser said local government is "the next big partisan battlefield." For U.S. News & World Report, Kousser commented on California's gas-tax increase. And in the San Francisco Chronicle, Kousser weighed in on the president's health-care agenda.
---
Beyond the March for Science
Organizers and backers of local March for Science, including V.S. Ramachandran of Psychology and Diana Hereld of Psychology and Music, look at next steps to increase public engagement in support for science.
---
MPSA Award Recipients - 2017
The paper "Sources of Authoritarian Responsiveness: A Field Experiment in China" by Yiqing Xu of Political Science won the AJPS Best Article Award from the Midwest Political Science Association, which honors the best article appearing in the American Journal of Political Science. Xu and coauthors wrote this 2015 blog post about the research.
---
'Le Racisme S'immisce Aisement et Regulierement dans les Processus Democratiques'
Sociologist David FitzGerald spoke with the French publication Liberation about his book "Culling the Masses: The Democratic Origins of Racist Immigration Policy in the Americas."
---
'Pacemaker' for the Brain Can Help Memory, Study Finds
Bradley Voytek of Cognitive Science, who was not involved in this specific research covered in the New York Times, says it gives "a blueprint for moving forward."
---
The Art and Science of Classroom Transitions
For a new education series called "What Learning Looks Like," cognitive scientist Gedeon Deak met with KPBS at UC San Diego's Mesa Child Development Center to discuss cognitive flexibility in the preschool set.
---
Why the F*** Are You Talking S*** with Kids in the Room?
CNN cites Benjamin Bergen of Cognitive Science on the link between perceived honesty and profanity.
---
May 5: Extraordinary Variations of the Human Mind
Co-sponsored by the Center for Academic Research and Training in Anthropogeny (CARTA) and the Kavli Institute for Brain and Mind, the symposium takes place from 1 to 5:30 p.m. at the Salk Institute. It will also be live webcast if you can't attend in person.
---
A Will to Ensure Change
Local philanthropist David Gubser established a $200,000 endowment through his estate that will support scholarships for LGBT students and Critical Gender Studies majors.
---
Hacking into a Lost World
Undergrads recreate at-risk archaeology sites in virtual reality as part of a hackathon co-organized by anthropologist Thomas Levy, director of the Center for Cyber-Archaeology & Sustainability. Check out each project as well.
---
Communicating Science 2017
Graduate students and postdocs are invited to apply now for the ComSciCon-SD workshop, to be held at UC San Diego in September 2017. The workshop is for young scholars who are interested in communicating science to an audience beyond their narrow academic discipline. Free for accepted applicants. Application deadline is June 15.
---
An Archaeological Perspective on Humans and Climate Change
UCTV: Isabel Rivera-Collazo of Anthropology focuses on understanding human resilience and adaptation to past environmental change as a lens through which we can view the future.
---
Times Higher Education Ranks UC San Diego No. 1 in the World
UC San Diego is listed first in a new Times Higher Education ranking of institutions that were founded between 1945 and 1966. The ranking cites the university's innovative approach to education, including the establishment of the world's first Department of Cognitive Science.
---
American Academy of Arts and Sciences Elects UC San Diego Chancellor and Three Professors
Molecular biologist James Kadonaga, economist Valerie Ramey and artist Faith Ringgold, along with Chancellor Pradeep K. Khosla, become new members of the prestigious society.
---
$1M Grant from Mellon Foundation to Expand Cross-Border Work
In an era of wall-building, they are breaking boundaries and engineering bridges. Fonna Forman of Political Science and Teddy Cruz of Visual Arts are creating links between the university and marginalized communities straddling the U.S.-Mexico border. Where some see chaos and crisis, Cruz and Forman see the future. The border region, they say, is an ideal site for tackling urban inequality.
---
Marching for Science
Members of the UC San Diego community gear up for April 22 March for Science in San Diego and Washington D.C. One of the featured speakers at the San Diego march will be V.S. Ramachandran of Psychology.
---
Are the Rich More Selfish Than the Rest of Us?
Not so fast, writes James Andreoni of Economics in The Conversation. Discussing their field experiment published as an NBER working paper, Andreoni and co-authors go on to explain that the rich may be no different than the poor.
---
Celebrating Breakthrough Teaching at UC San Diego
CREATE reports on its successful fourth annual teaching and learning conference, co-hosted by the Department of Education Studies. Called "Breakthrough Teaching for Student Success," the conference celebrated classroom teaching innovations and attendees expressed appreciation for "hands-on, experiential sessions" that could have immediate positive impact in their classrooms.
---
UC Toasts its Inaugural Class of Presidential Public Service Fellows
The University of California's first group of Presidential Public Service Fellows came together at the Office of the President to be honored for their service and to share their internship experiences. Dejanay Wayne, an undergraduate double major in Communication and Ethnic Studies who hopes to be an education leader, landed a paid internship at the National Education Association. "My experience was nothing less than marvelous," Wayne said.
---
California's Gas Tax Hike Shows Governor's Political Skill
In an Associated Press news article, Thad Kousser of Political Science said Gov. Brown and his legislative partners cleared a high hurdle by winning passage for a much broader tax package.
---
Found: Fresh Clues to Mystery of King Solomon's Mines
National Geographic reports on a study from the University of Tel Aviv that lends support to the Biblical telling of events. The story quotes Thomas Levy of Anthropology, who has also been working on ancient mining in the region.
---
Why Are UC San Diego Scientists Disguising Themselves as Empty Car Seats?
Cognitive scientists from the Design Lab – Don Norman, Jim Hollan and Colleen Emmenegger – plan to study how other motorists and pedestrians react to the sight of "driverless" research vehicles.
---
San Diego Unified's Jaw-Dropping Grad Rate Is Now Official
Voice of San Diego continues its coverage of graduation rates for San Diego Unified School District, citing an initial study led by Julian Betts of Economics and SANDERA.
---
The Sherlock Holmes of Neuroscience
India's Swarajya magazine features V.S. Ramachandran of Psychology.
---
7th Annual Integrity Award Recipients
The 2017recipients of an award honoring outstanding contributions in support of UC San Diego's commitment to integrity include Political Science graduate student Abigail Vaughn and Social Sciences undergraduate student Sierra Lee.
---
Is San Diego Headed for a Luxury-hotel Glut?
James Hamilton of Economics comments on two Union-Tribune economy questions, including the first regarding a potential "luxury-hotel glut." Hamilton said "no" to that question (linked above). He also answered a second: "Will a rising minimum wage promote more spending to make up for lost jobs?"
---
April 19, 3 p.m.: Spring Quarterly Conversations in Global Health
An interdisciplinary panel that includes Isabel Rivera-Collazo of Anthropology will discuss "Climate Change and Health."
---
April 20, 4 p.m.: First Things First! The Urgent Need to Reimagine Primary Education
The Department of Education Studies invites attendees to join in a discussion with Ruby Takanishi about transforming America's primary schools to better meet the needs of all learners.
---
April 21-23: Militarism and Migration Conference
The conference, taking place in San Diego's City Heights, will "include workshops, panels, discussions, film showings, art exhibits, performances, and presentations exploring the connection between militarism and migration within the urgent context of ongoing transnational struggles." Yen Le Espiritu of Ethnic Studies is conference co-organizer.
---
May 2, 7:30 a.m.: Economics Roundtable
Jason Furman, former chair of the Council of Economic Advisors, will discuss "The Decline of Men Working: Why It Is Happening, What It Means, and What to Do About It."
---
May 9, 12 p.m.: Horizons of Global Health Research Symposium
In conjunction with the Study Abroad in Global Health Field Experience Expo, view students' research posters highlighting the diversity of global health work done around the world, and listen to a keynote speaker address the topic of "Global Health and Climate Change."
---
Trump's Bid to Control Mexican Immigration
In this video interview, ABC (Australia) talks to David FitzGerald of Sociology and the Center for Comparative Immigration Studies.
---
New Superintendent Takes Charge at Poway Unified
Psychology alumna Marian Kim-Phelps reflects on her career in the Union-Tribune.
---
Group Gives Cash Aid to Rural Kenyans, Then Studies its Effects
PBS NewsHour goes in-depth and on-site to talk with recipients of aid from GiveDirectly, co-founded by Paul Niehaus of Economics.
---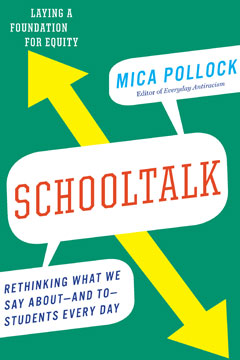 Words Matter: The Repercussions of What We Say – And Don't Say – About Students
Mica Pollock of Education Studies and CREATE discusses her book "Schooltalk" with the National Education Association.
---
Stopping the Death Spiral
In considering what policies can stop health insurance markets from going down the drain, the American Economic Association spoke with economist Jeffrey Clemens on how different policies interact, sometimes with unintended consequences.
---
The Future of Not Working
The New York Times Magazine takes an in-depth look at GiveDirectly, co-founded by Paul Niehaus of Economics, and its experiment with universal income.
---
Learning Equality Awarded $5M Through Google.org Global Education Commitment
Jamie Alexandre, co-founder and executive director of Learning Equality, is a Cognitive Science alumnus. Learning Equality is currently based at the Qualcomm Institute Innovation Space. Alexandre wrote about the award on the nonprofit's blog.
---
Should Sanctuary Cities Lose Federal Funding?
As the current administration threatens to withhold federal grant money from so-called "Sanctuary Cities," Center for American Progress research by political scientist Tom Wong that analyzes the effects of sanctuary policies on crime and the economy continues to be cited. In addition to mentions by the Business Insider and Desert Sun, Reuters looks at how some cities are looking to respond. Wong's work on DACA benefits also continues to be covered.
---
The Art of Transformation
Hatchly Galindo Morenom, a current Political Science student, helps unveil three new murals at the Raza Resource Centro, where she interns.
---
UC San Diego Students, Alumni Launch Kickstarter Campaign for Smart Mirror
Economics alumnus Josh Cohenzadeh and engineering alumnus Noah Martin ran across the concept of a voice-controlled smart mirror while looking for a way into the Internet of Things market.
---
April 5, 6 p.m.: 'Bass Clef Bliss: Terrence's Path'
Education Studies is partnering with UC San Diego Athletics to promote a screening of "Bass Clef Bliss" during Autism Awareness Month. Held at the Price Center theater, the reception and screening will be followed by a discussion with the filmmakers, the stars of the film – Terrence Patridge and his mother, Therese Davis – as well as Shana Cohen of Education Studies and Leanne Chukoskie of the Institute for Neural Computation.
---
April 9: Triton 5K
If you like the idea of having fun while raising funds for student scholarships, TEAM SOC SCI will see you at the Triton 5K. Running not required. Music, food, drink and Fun Zone are also part of the day.
---
April 21-23: Militarism and Migration Conference
The conference, taking place in San Diego's City Heights, will "include workshops, panels, discussions, film showings, art exhibits, performances, and presentations exploring the connection between militarism and migration within the urgent context of ongoing transnational struggles." Yen Le Espiritu of Ethnic Studies is conference co-organizer. A conference launch event on campus, on April 10, from 2 to 5 p.m., features a discussion panel of Ethnic Studies graduate students and keynote by Nadera Shalhoub-Kevorkian of Hebrew University of Jerusalem.
---
The Israeli Settler Movement Isn't Much of a Movement
"In short, the settlement project has not created the conditions for the annexation of the West Bank to Israel nor made it inevitable," writes Gershon Shafir of Sociology in Forward, "The turn to blunt tools of politics is an indirect admission that the 50 years of colonization have stalled."
---
Best Response to Trump Is Welcoming and Protecting Immigrants
Political scientist Wayne Cornelius argues in The Oregonian that "policies adopted by sanctuary jurisdictions offer the only meaningful protection against deportation for immigrants whose only violation of law is being an undocumented person."
---
A Young UC San Diego Scientist Vents About How Hard it Is to Obtain Grants
The San Diego Union-Tribune contacted Bradley Voytek of Cognitive Science following a social media post by Voytek on the struggles of finding funding for research.
---
How to Get Ahead at Work: Learn How to Cuss
Profanity doesn't have to be a liability in the workplace – it can be a persuasive tool that conveys enthusiasm and honesty, said Benjamin Bergen of Cognitive Science to CBS News.
---
An Army of Sophisticated Bots Is Influencing the Debate Around Education
"The paradox here is we have more information and more viewpoints, but this doesn't necessarily mean we're making better decisions. Each individual has to be their own arbiter about what's true and not true," said Alan Daly to the Huffington Post in a piece that covered the "#CommonCore" research project co-led by Daly. Also covering the research were Education Week and the Washington Post.
---
GOP's Medicaid Block Grant Plan Should Trump Other Concerns
In this op-ed for The Hill, Thad Kousser of Political Science says the current president's Twitter rants are keeping our eyes away from the "complex, confounding, but massively consequential" issue of Medicaid block grants. "Medicaid block grants seem at first glance like an obscure debate for the few policy wonks who care about federal funding formulas.  But the outcome of this particular fight in D.C. will reverberate across all 50 states for decades to come," he writes.
---
Trump's Revised Travel Ban Hurts America's Universities
"Anyone who visits America's great research universities can see that science and engineering are global enterprises," writes sociologist John Skrentny in this Fortune op-ed. Skrentny, co-director of the Center for Comparative Immigration Studies, argues that the current administration's efforts to reform immigration will not help in the global competition to attract the world's top researchers.
---
UC San Diego Student Worker Saves Man's Life
Anthropology student Skylar Lane was lauded for her quick thinking while working at the County of San Diego Aging and Independent Services.
---
Communicating Climate Change: Focus on the Framing, Not Just the Facts
In this op-ed, Cognitive Science Ph.D. student Rose Hendricks explains how the way we talk about climate change affects what people think about it.
---
The U.S. Wants to Stop North Korean Missiles Before They Launch. That May Not Be a Great Idea.
In the Washington Post's Monkey Cage blog, political scientist Erik Gartzke, director of the Center for Peace and Security Studies, explains just why "left of launch" approaches like cyber and electronic warfare may backfire. Gartzke, along with coauthor Jon Lindsay, recently published a related paper in the Journal of Cybersecurity.
---
Politically Speaking: Demonstrations, Protests Locally and Across U.S.
"Are people becoming more active and less apathetic about the political process?" In this Politically Speaking video segment for NBC 7, Thad Kousser of Political Science helps answer.
---
Where Did the Tea Party Go?
Robert Horwitz of Communication, author of a 2013 book on the rise of Tea Party-style conservatism, comments to Vice that it's hard to sustain activist momentum after gaining electoral advantage.
---
Sanctuary State Bill Will Make Californians Safer and More Prosperous
Political scientist Tom Wong's research on sanctuary cities is included in a recent op-ed by California Senate President Pro Tem Kevin de Leon.
---
How San Diego Built a Bridge Over the Wall
Politico goes to Richard Carson of Economics in their extensive piece on the cross-border Tijuana airport facility. Carson points to other benefits for the region, including increased tourism in San Diego from residents of Mexico and other Latin American countries, who now find it "considerably easier" to get there.
---
California Spending May Doom the Boom
"The progressivity of the California tax code is what causes volatility," said James Hamilton of Economics. "There's a trade-off between saying we want to get revenue from capital gains and saying we want steady, predictable revenues."
---
'Dutch Donald Trump'
All eyes were on the prime minister race in the Netherlands last week, where one candidate was being called the "Dutch Donald Trump." Matthew Bergman of Political Science joined CBS News to discuss the controversial candidate.
---
Design Competition — or Ideological Crisis?
A New York Times op-ed on the U.S.-Mexico border-wall quandary facing architects sought the opinion of Fonna Forman of Political Science and Teddy Cruz, both of the UCSD Cross-Border Initiative: "The problem for us," they wrote back, "is that problem solving or business smartness without ethics, and without respect for human dignity, and without a sensibility toward social justice … is simply just business."
---
Don't Roll Back Fuel Standards, End Them
A Bloomberg View piece cites research by Mark Jacobsen of Economics and Arthur van Benthem at the Wharton School suggesting that higher fuel-efficiency standards may keep gas guzzlers on the road longer.
---
How Adding Another Person to a Conversation Builds Capacity
For the second segment of an interview with Education Week, Alan Daly of Education Studies explores the benefits of bringing a third person into a one-on-one conversation.
---
Breaking the Boundaries of Communication
The Guardian, UC San Diego's student newspaper, sat down with Daniel Hallin of Communication, who helped build the department from its earliest days.
---
Grad Programs Earn High Marks in 2018 U.S. News and World Report Guidebook Rankings
Division of Social Sciences departments in political science (ranked 9th), economics (ranked 12th) and psychology (ranked 13th) were lauded as some of the top programs in the nation. The specialty areas of behavioral neuroscience, econometrics and international politics were all ranked 4th in the nation. Cognitive psychology and public finance were both 8th, while comparative politics and development economics were both 10th. American politics and political methodology were ranked, respectively, 11th and 12th.
---
Struggling Students Moved to Online Charters, Boosting District's Record Grad Rate
Voice of San Diego released a report on the large number of students who left San Diego Unified high schools for charter schools geared toward recovering credits. The report cites work by Julian Betts of Economics, executive director of the San Diego Education Research Alliance, SanDERA.
---
Speaking Mandarin May Offer Kids a Musical Edge
A study led by Sarah Creel of Cognitive Science and co-author Gail Heyman of Psychology is featured in Science News for Students.
---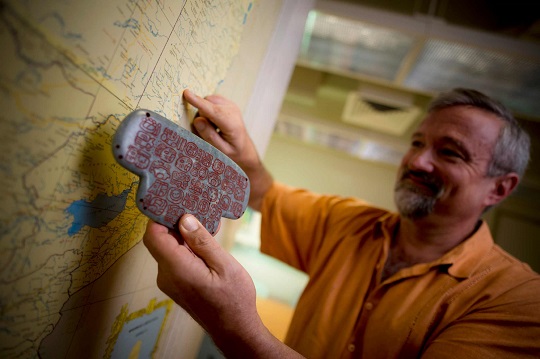 A Pendant Fit for a King
To say that Geoffrey Braswell of Anthropology was surprised to discover a precious jewel in Nim Li Punit in southern Belize is something of an understatement. "It was like finding the Hope Diamond in Peoria instead of New York," said Braswell, who led the dig that uncovered a large piece of carved jade once belonging to an ancient Maya king. News organizations across the globe were fascinated by the archaeological find, including KPBS,  LiveScience, San Diego Union-Tribune, Fox News, Tech Times, National Geographic, Archaeology, BBC Mundo, Spiegel, the Hindu and more. It was the week's No. 1 story on the EurekAlert news service operated by AAAS, the organization that publishes Science.
---
Vacant Church in San Ysidro to Become Community Center, Park
KPBS reports on the news of community-space redevelopment by Casa Familiar and the UCSD Center on Global Justice, led by Teddy Cruz of Visual Arts and Fonna Forman of Political Science.
---
Sanctuary City Limits
Tom Wong of Political Science is featured in a recent episode of the Scholar Strategy Network's podcast No Jargon. For the podcast, Wong discusses his research on sanctuary cities and dispels common myths.
---
International Institute – Inaugural Event and Call for Faculty Groups
Headed by Nancy Postero of Anthropology, the institute hopes to foster new collaborations on international issues; applications for funding due March 30. An inaugural event March 14 features a UC Berkeley political theorist on the rise of authoritarianism.
---
Professors and Politics: What the Research Says
An Inside Higher Ed article, responding to the accusation by U.S. Secretary of Education Betsy DeVos that liberal professors forces their views on students, cites sociologist Amy Binder's 2012 book "Becoming Right: How Campuses Shape Young Conservatives."
---
A Heartfelt Thank You
The UC San Diego annual Hearts and Scholars dinner connects scholarship recipients with donors, including Jayaram Bhat of the Bhat Family Scholarship. Bhat decided to support student scholarships for transfer students after his son, Rohit Bhat, graduated with a Psychology degree in 2014.
---
Robots Poised to Take Over Wide Range of Military Jobs
"Robots will continue to replace the dirty, dull and dangerous jobs, and this will affect typically more uneducated and unskilled workers," said Henrik Christensen, director of the Contextual Robotics Institute, to the Union-Tribune.
---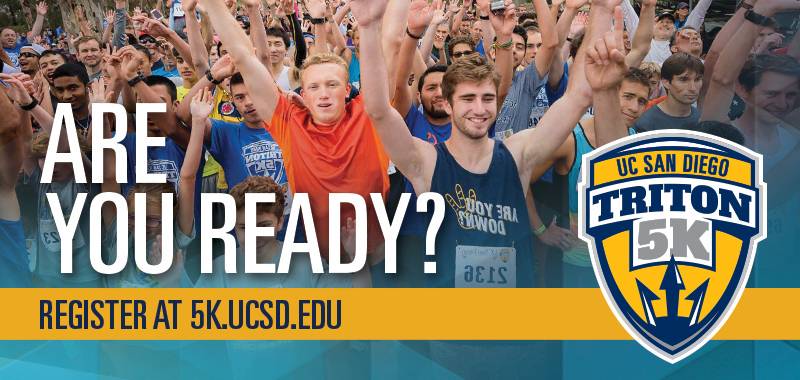 Team Soc Sci Needs You
Yeah, you! Join the divisional team, Team Soc Sci, in support of student scholarships at the annual Triton 5K on Sunday, April 9. You can run, walk, hop, skip or jump. But you must register first. Also, in case you missed it: Special Social Sciences' schwag includes towels.
---
UC San Diego Launches Online Courses with edX to Advance Careers in Data Science
The university's Data Science program grew out of a call for MicroMasters proposals fielded by Beth Simon of Education Studies, formerly associated with Computer Science and Engineering.
---
Study Documents How Strict Voter ID Laws Suppress Voting by People of Color
A recent Journal of Politics study by political scientist Zoltan Hajnal and Ph.D. student Nazita Lajevardi was the subject of this extensive feature. "When these laws are enacted, the voices of Latinos, Blacks, and Asian Americans all become more muted and the relative influence of white America grows," Hajnal told Facing South, a publication of the nonprofit Institute for Southern Studies.
---
UC San Diego to Probe How Humans Became Aware of Death
How awareness of death has factored into our evolution and neurobiology was the focus of the latest Center for Academic Research and Training in Anthropogeny (CARTA) symposium. Margaret Schoeninger of Anthropology is co-director of CARTA with Ajit Varki: Varki appeared on KPBS to discuss.
---
Who Will Pay for Trump's 'Big, Beautiful' Wall?
"Trump's executive order to begin construction of a new border wall and his continued insistence that Mexico pay for it are political theater, intended for consumption by his U.S. base," writes Wayne Cornelius of Political Science.
---
Trump Will Lose America Like Pete Wilson Lost California
Writing in The Hill, sociologist John Skrentny, co-director of the Center for Comparative Immigration Studies, says that the processes that turned California blue will occur throughout the rest of the United States. Skrentny went on air with KPCC's Take Two to discuss his prediction. He was also featured in WalletHub's recent debate on the U.S.-Mexico wall and in a National Geographic story about the surprising ways science survives travel bans and gag orders.
---
Free Speech Includes All Views
Erik Gartzke of Political Science says in this San Diego Union-Tribune op-ed: "The use of violence and intimidation to prevent the free exchange of ideas must be vigorously opposed since this is fundamental to the mission of an academic community."
---
How Can Archaeology Help Us Adapt to Climate Change?
Environmental archaeologist Isabel Rivera-Collazo, a new joint hire of Anthropology and Scripps Institution of Oceanography, appeared on KPBS Midday Edition.
---
Code-Dependent: Pros and Cons of the Algorithm Age
In addition to saving lives and conquering chaos, algorithms "can also put too much control in the hands of corporations and governments, perpetuate bias, create filter bubbles, cut choices, creativity and serendipity, and could result in greater unemployment," finds a Pew report surveying experts. One of the experts survey and quoted is Lilly Irani of Communication.
---
Social Science Research Council Names Alondra Nelson as Next President
Anthropology alumna Alondra Nelson, current professor of sociology and dean of social science at Columbia University, was selected for a five-year term as president of the Social Science Research Council.
---
UC San Diego Undergraduate Named Principal Community Scholar
Global Health major Selena Lopez was recently recognized for her efforts to give back to the San Diego community while promoting health, the environment and social justice.
---
The American Obsession With Parenting
Summarizing research by economists Valerie Ramey and Garey Ramey, the Atlantic writes: The amount of time spent by parents on childcare in the U.S. started to increase dramatically in the 1990s, especially among the college-educated. The Rameys' research on the "Rug Rat Race" was also cited in The Economist's 1843 supplement.
---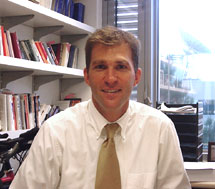 Do Voter Identification Laws Suppress Minority Voting? Yes. We Did the Research.
"Before 2006, no state required photo identification to vote on Election Day. Today 10 states have this requirement," writes political scientist Zoltan Hajnal in the Washington Post's Monkey Cage blog.
---
Trump Administration Signals Shift in Policy on DACA
"The game seems to have changed when it comes to interior immigration enforcement under Trump," said Tom Wong of Political Science on NPR's All Things Considered.
---
Hunter Proposes Cutting Student Aid to 'Sanctuary Campuses'
Nathan Fletcher of Political Science said many of his students are frightened by talk of a crackdown on undocumented individuals.
---
Feb. 23, 1 p.m.: Basement Entrepreneur Series
Cognitive Science alumnus Sam Ramji, new VP of product management for Google Cloud, is giving a talk.
---
March 13, 7:30 a.m.: Economics Roundtable
Kenneth Rogoff of Harvard University and former chief economist of the International Monetary Fund will discuss "The Case for a Less-Cash Economy."
---
March 19, 2 p.m.: Memorial for George Mandler
Please RSVP before March 12 for a celebration of the life and legacy of Psychology department founder George Mandler.
---
Culture Report: Carving Out Community Space in San Ysidro
A community center and urban park will be developed in San Ysidro by Casa Familiar and the UCSD Center on Global Justice, led by Teddy Cruz of Visual Arts and Fonna Forman of Political Science.
---
East Village's Emerging Arts District Doesn't Have Much Art
Sociologist Mary Walshok, associate vice chancellor for public programs, has been a longtime proponent of giving UC San Diego a home downtown, the Voice of San Diego reports. Walshok said the planned space in the downtown building would include a 350-seat amphitheater and other venues specifically designed for hosting arts and culture events.
---
What Drives Population Declines in Some States
Research by Isaac Martin of Sociology is cited, showing that the burden of property taxes prompts some people to move but mostly when coupled with a drop in income.
---
Middle, Senior High Students Visit Ancient Sites in 3D – Without Leaving La Jolla
The Center for Cyber-Archaeology and Sustainability (CCAS) and Qualcomm Institute hosted nearly 200 students on the UC San Diego campus from neighboring La Jolla Country Day School. Anthropologist Thomas Levy, who directs CCAS, participated. The La Jolla school reported on the visit as well.
---
Meet our New Faces
Political Science alumna Katherine Johnston is now the senior vice president of communications of the San Diego Downtown Partnership, after working for six years in the Office of the Mayor.
---
Modi Faces 'Disappointed' Voters in India's Most Populous State
Education research conducted by economist Karthik Muralidharan is cited in the New York Times.
---
Misophonia: When Chewing, Other Everyday Sounds Enrage You
Psychology Ph.D. candidate Miren Edelstein comments on a recent study on misophonia. Edelstein has conducted her own research on the condition, which sees some people react negatively to sounds such as those made when breathing or eating.
---
'What the F'
The New York Review of Books features cognitive scientist Benjamin Bergen's book.
---
Q&A: Immigration Expert
It's "highly unlikely," political scientist Wayne Cornelius said, that the current administration's plan to invest in a border wall along the Mexico border will have any significant effect on cross-border traffic.
---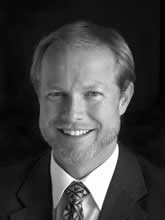 Residents Along U.S.-Mexico Border Shrug off Trump's Wall Plan
David FitzGerald, of Sociology and the Center for Comparative Immigration Studies, is cited in this Xinhua (China) report. FitzGerald also spoke with Yomiuri Shimbun (Japan) on sanctuary city policies.
---
Pressure for Town Halls Ratchets Up; Issa not Biting
Gary Jacobson of Political Science says in the Union-Tribune that elected representatives brush off protesters and town hall requests "at their peril."
---
The Wrong Way to Stop Terrorism
Claire Adida of Political Science co-writes a piece for Foreign Affairs on what the data show about attacks and immigration: "[T]he key to the United States' security is the successful integration of a diverse population eager to become productive members of society."
---
San Diego Professor Finds Sanctuary Counties Are Safer and Economically Stronger
Political scientist Tom Wong released a report through the Center for America Progress that analyzes the effects of sanctuary policies on crime and the economy. Wide media coverage included the Washington Post, Union-Tribune, NBC San Diego, KPBS, City Lab and CBS News, along with many other outlets. Wong's previous work on DACA's positive economic effects was also covered.
---
Do Regulations Really Kill Jobs?
The Atlantic cites a study of pollution policy in Los Angeles co-authored by Eli Berman of Economics. The study found "no evidence that local air quality regulation substantially reduced employment."
---
San Diego Lab Creates Partially Human Pig Embryos
For its coverage on a new study out of the Salk Institute, KPBS reached out to Social Sciences Associate Dean John Evans. A sociologist, Evans said ethical concerns could be raised if cross-species mixing were taken many steps further, but this study didn't cross the line.
---
Did Twitter Make Trump the President?
"As the nation inaugurated its first Twitter President," Education Week writes,  one of their reporters met with Alan Daly of Education Studies to talk about "how the little 140-character messages are bending big politics."
---
UC San Diego Leading the Way in Upward Social Mobility
Study reveals campus forges path for low-income students on the road to economic success.
---
Gentrification Has Virtually No Effect on Homeowners
The risk of displacement falls largely on renters, writes Richard Florida in the Atlantic's CityLab, covering a recent study by Isaac Martin of Sociology.
---
How to Make America's Robots Great Again
The New York Times talks about the future of robotics in the U.S. with Henrik Christensen, director of the Contextual Robotics Institute. Called "one of the most influential robotics researchers in the world," Christensen also spoke with the Robotic Industries Association. Discussing the U.S. Robotics Roadmap and the campus institute's role in its vision, he remarked: "UC San Diego has the best cognitive science department in the world. We want to understand how robots can become the best possible complement to humans for work, for independent living. Given that we have a strong engineering department and a strong cogsci, if I put them in the same room, we can do things that you couldn't do otherwise."
---
Trump's Immigration Order Is Bad Foreign Policy
Center for Comparative Immigration Studies co-director and sociologist David FitzGerald gives a quick lesson on the history of nationality-based immigration bans in this Conversation op-ed, reprinted by Newsweek, U.S. News, UPI and several others.
---
How the US Immigration System Compares to Japan, Canada and the UK
Sociologist John Skrentny appeared on WBUR's "Here and Now." Skrentny, co-director of the Center for Comparative Immigration Studies, discussed what the United States could learn about immigration by looking at other nations.
---
Feb. 9: The Future of Immigration Reform
David FitzGerald of Sociology and Tom Wong of Political Science join moderator David Lake of Political Science in this American Academy of Arts and Sciences discussion at the UC San Diego Faculty Club. The talk begins at 5 p.m.; RSVP to cmcdermott@amacad.org.
---
Feb. 15: Quarterly Conversations in Global Health
Did you know that hunger and malnutrition are still the number one health risk worldwide? Join the Global Health Program in the Great Hall to hear from an interdisciplinary panel of experts on food insecurity from local and global perspectives. The program's summer work at the Chile Global Health Field School was recently featured on their blog.
---
Feb. 22: Identities Are Changeable (PDF)
Anthropology and Ethnic Studies are among the co-sponsors of this 2 p.m. conversation with jazz saxophonist Miguel Zenón, a Grammy nominee and a MacArthur and Guggenheim fellow exploring Puerto Rican identity in New York.
---
Group Begins Circulating Petitions in Hopes of Making California Its Own Nation
"That would set in place another California initiative," said Thad Kousser of Political Science. "Then you have to add another positive vote and then the rest of the nation would have to decide whether they really want to let California and all its tax dollars, all its sunshine, and all its military bases walk away from the union. All of that looks incredibly improbable right now but it has to start with the first step." Kousser also spoke with the Christian Science Monitor on the future role of Gov. Gerry Brown, NBC San Diego for their "Politically Speaking" segment, and the Los Angeles Times on presidential incompetence.
---
IGNITE @ UC San Diego Conference Aims to Accelerate Innovation
"UC San Diego is the university of the future," said Vice Chancellor of Research Sandra Brown of Psychology. "IGNITE @ UC San Diego will spur the regional economy by bringing the campus and regional communities together to spark new ideas, share expertise and generate new opportunities for collaboration."
---
California Border Town Mayor Says Trump Plan Will Hurt Local Economy
David FitzGerald of Sociology gives an analytical look at immigration and crime rates, saying immigrants are not more likely to commit crime.
---
Giving Sanctuary to Undocumented Immigrants Doesn't Threaten Public Safety – It Increases It
"Sanctuary jurisdictions–39 cities and 364 counties across the country have policies that limit local law enforcement's involvement in enforcing federal immigration laws–increase public safety," write political scientist Wayne Cornelius and coauthors in this Los Angeles Times op-ed.
---
UCSD Class Fails Literacy Test Once Given to Minority Voters
Political Science professor of practice Nathan Fletcher recently gave his students a so-called "literacy test" that black people in the South once had to take to vote. The result? No so good. "The only way I could describe it was devastating," a student said about taking the test. "You literally heard the gasps. This is a test obviously designed for you to fail." Also, California Secretary of State Alex Padilla's visit to Fletcher's class was covered by FOX News, Voice of San Diego and Univision.
---
San Jose Councilman Takes Oath of Office With Captain America Shield
"I think it's a symbol of what's positive," Political Science alumnus Lan Diep said when he was sworn in. "I want to shine a ray of optimism."
---
Team Soc Sci Needs You
Yeah, you! Join the divisional team, Team Soc Sci, in support of student scholarships at the annual Triton 5K on Sunday, April 9. You can run, walk, hop, skip or jump. But you must register first.
---
Zeinabu Davis on Using Film to Tell Stories About the Black Experience
The San Diego Union-Tribune interviews Zeinabu Davis of Communication about her latest film, "Spirits of Rebellion: Black Cinema from UCLA," which highlights a number of fellow filmmakers from the Los Angeles Rebellion movement.
---
Reimagining the Working Class
Curtis Marez of Ethnic Studies participated in an LA Review of Books roundtable discussion on economic and racial justice in the Age of Trump. Additionally, Marez's book "Farm Worker Futurism: Speculative Technologies of Resistance" was the inspiration for a Flash Forward podcast on the future of farming, for which he was interviewed.
---
Mandarin Makes You More Musical?
Mandarin makes you more musical – and at a much earlier age than previously thought. That's the suggestion of a new study from lead author Sarah Creel of Cognitive Science and co-author Gail Heyman of Psychology. PsychCentral, the UK's  DailyMail and the Economic Times of India were among outlets covering the study.
---
Ring-Tailed Lemur Populations Have Crashed by 95 Percent
Scientific American (linked above) and Conservation International blog about research by anthropologist Marni Lafleur, co-director of Lemur Love. Lafleur also published a letter in Nature calling for improvements in the fight against Madagascar's illegal trade in lemurs.
---
Impact of UC San Diego Research
UCTV: At Founders Symposium 2016, Christina Gremel of Psychology talks about what it takes to break habits. Gremel's talk starts at the 14-minute mark.

---
'The Border Is a Way of Reinforcing Antagonism That Doesn't Exist'
UCSD-Blum Cross-Border Initiative co-directors Teddy Cruz of Visual Arts and Fonna Forman of Political Science want to turn the line between the U.S. and Mexico into a site for creative problem solving, The Atlantic's City Lab reports.
---
San Diego's Public Transit Growth Hits Speed Bump
Economist Mark Jacobsen tells KPBS that, in the long term, good land-use planning is critical to maximizing transit ridership. Meanwhile, manipulating prices is most effective but not popular.
---
Contreras, Norbash Appointed AVCs for Faculty Equity, Diversity and Inclusion
UC San Diego professors Frances Contreras of Education Studies and Alexander Norbash have been appointed to serve as associate vice chancellors for Faculty Equity, Diversity and Inclusion beginning January 2017.
---
What Apple, Google, and Tesla Get Wrong
In conversation with Co.Design, Design Lab director and cognitive scientist Don Norman offers cutting criticism of Silicon Valley's brightest.
---
An Oil Crisis Is Looming: Welcome to Trump-Putin World
"Geopolitical events have figured very large in questions about oil supply and I think that will continue," says James Hamilton of Economics in the Daily Beast.
---
Transcript and Analysis: Obama Addresses the Nation in Farewell Speech
Political scientist Thad Kousser spoke with KPBS about President Obama's farewell address to the nation and to KPCC about then-President Elect Donald Trump's first press conference since July. In the Times of San Diego, Kousser was quoted about turning apathy into a political movement.
---
Why the Republican Plan to Repeal Obamacare Is so Extraordinary
Sociologist Lane Kenworthy, director of the Yankelovich Center at UC San Diego, expressed confidence to the Washington Post's Wonkblog that the country will eventually offer universal healthcare. "Parts of [Obamacare] will be taken away. Parts of it will be left in place, and other parts will be changed a little bit," he said.  "It's not going to be a true repeal. It's not like everything goes off the books."
---
Getting a Scientific Message Across Means Taking Human Nature into Account
Cognitive Science Ph.D. candidate Rose Hendricks writes in The Conversation about applying the lessons of psychology to science communication. The San Francisco Chronicle and others picked up the piece.
---
Let's Not Murder the King's English
Linguistics Ph.D. candidate Amanda Ritchart is quoted in an op-ed for the Coachella Valley-based Desert Sun.
---
Demystifying a Phantom
The Hindu covers a talk on phantom limb syndrome given by psychologist V.S. Ramachandran, director of the Center for Brain and Cognition.
---
Obama Looks to His Legacy
An op-ed cites the work of political scientist Gary Jacobson, who argued last year in the journal of the American Academy of Political and Social Science that President Barack Obama will have a permanent effect on the U.S. partisan profile.
---
YHS Graduate Begins Sign Language Career
Ryan Taylor, a 2015 undergraduate alumnus of Linguistics, has developed a passion for American Sign Language and now works as a sign language facilitator for the Southern Oregon Education Service District.
---
C-SPAN Cities Tour: San Diego
Featured videos include: Balboa Park, Dr. Seuss, the city's naval history, a look at UC San Diego special collections and a conversation with Benjamin Bergen of Cognitive Science.
---
County Supervisors Need to Start Putting Themselves Last
In this op-ed for Voice of San Diego, Nathan Fletcher of Political Science says it's time to invest in those families most in need.
---
What Science Can Tell Us About Trans People's Brains – and What It Cannot
When Psychology Ph.D. alumna Laura Case was completing her degree, she and a small research team conducted an experiment on eight transgender men and genderqueer individuals, with findings published in the Archives of Sexual Behavior.
---

Stories in the current issue of UC San Diego Alumni's Triton magazine include:
Beauty Behind Bars
Sociology doctoral alumna Laura Pecenco is using art to better serve prison's true aim of rehabilitation.
Maria Ho Goes All In
As a Communication undergraduate, Maria Ho had to fight her way into her guy friends' poker night. Now she plays for stakes they could only dream of.
Sign of the Times
In 1967, a handful of Tritons – including Geoff Moyle of Economics – created UC San Diego's only student newspaper to stand the test of time, the paper now called The UCSD Guardian.
The Worst F&#%ing Words Ever
A Q&A with cognitive scientist Benjamin Bergen on his "book-length love letter to profanity."
Nanome Inc.
A visit to The Basement and the team behind Nanome Inc., a virtual reality company created by alumni Keita Funakawa of Economics and Steve McCloskey of Nanoengineering.
Finding Pixar
Sociology alumna Becky Neiman-Cobb helps to bring beloved Disney/Pixar characters to life.
---
The Year in Reading
In the New York Times' annual roundup of what notable people have been reading, Francis Fukuyama names among his go-to a book by Marisa Abrajano and Zoltan Hajnal of Political Science, "White Backlash: Immigration, Race, and American Politics."
---
Top 100 Articles 2016
Altmetric's annual list measuring a paper's public impact includes a study on Facebook and longevity by James Fowler and alumnus Will Hobbs of Political Science. Topping the list is President Barack Obama's JAMA article at no. 1.
---
The Best Books of 2016
Foreign Affairs names "Aspirational Power: Brazil on the Long Road to Global Influence," coauthored by David Mares of Political Science, as one of its best books of the year.
---
Teacher Networks: Here, There, and Everywhere
Education Studies chair Alan Daly's work on tracking network development among teachers is included in this Education Week blog post.
---
Schools Worry About Campus Tone in Trump Era
Mica Pollock of Education Studies and CREATE was the keynote speaker at a USD conference, the Union-Tribune reports, linking also to Pollock's most recent piece in the Washington Post.
---
Toeing the Line: Study Finds Brain Cells that Signal Path of Travel
"We're describing an entirely new and unexpected form of neural activity," said senior author Douglas Nitz of Cognitive Science. Ph.D. student Jacob Olson and undergraduate Kanyanat Tongprasearth coauthored the paper published in Nature Neuroscience.
---
UC San Diego Research Awarded $3.8 Million for Critical, Innovative Work
Interdisciplinary, multi-campus projects led by Thad Kousser of Political Science and Yen Espiritu of Ethnic Studies are part of a larger $17 million grant award from the University of California Office of the President.
---
Number of UC San Diego Freshman Applications Continue to Rise
The most popular majors chosen by freshman applicants are in social sciences, engineering and biology.
---
Inside Amazon's Clickworker Platform:  How Half a Million People Are Being Paid Pennies to Train AI
Research by Lilly Irani of Communication, on collective action by Amazon contract workers, or "Turkers," is included in this extensive TechRepublic cover story.
---
Will Putin Unite the European and American Right?
Robert Horwitz of Communication says in this New Yorker essay that he sees an ideological connection between Putinism and American cultural conservatism.
---
This Study Could Unlock the Mysteries of Teen Brain Development
The national Adolescent Brain Cognitive Development (ABCD) study is in STAT. The study's Coordinating Center is led by Terry Jernigan of Cognitive Science and the Center for Human Development, and Sandra Brown of Psychology.
---
Swearing Is Scientifically Proven to Help You *%$!ing Deal
Cognitive scientist Benjamin Bergen's book "What the F" is included in this TIME feature.
---
How Trump's Deportation Plans Could Damage Our Economy
Research by Tom Wong of Political Science, showing how DACA both helped the lives of the recipients and was good for the U.S. economy, is cited in Mother Jones. The Center for American Progress also includes work by Wong in "Now is the time to continue – not end – DACA."
---
How Donald Trump Will Make America White Again
The Nation cites David FitzGerald of Sociology and the Center for Comparative Immigration Studies, who describes the thinking among early-20th-century U.S. lawmakers alarmed by the unprecedented waves of poorer, swarthier immigrants coming to the nation at the time. To KPBS, FitzGerald said, "History shows that when we build more walls, it becomes more dangerous to cross."
---
Is There Life Beyond the Chargers?
The Union-Tribune looks at all aspects of post-Chargers San Diego, turning to economist Gordon Dahl to discuss his study on domestic violence and football.
---
UC San Diego's Urban Hub to be Catalyst for Region
"With change, comes opportunity. Understanding that moment – and seizing its promises – is key," write Chancellor Pradeep K. Khosla and UCSD Extension dean Mary Walshok of Sociology. Their op-ed appeared in the San Diego Union-Tribune, announcing the university's new development located in downtown San Diego.
---
The Great A.I. Awakening
New York Times Magazine story on Google Translate and machine learning prominently features Geoff Hinton, whose start-up out of the University of Toronto was acquired by Google. Hinton did some of his early research on neural networks at UC San Diego in the late 1970s/early '80s, working with cognitive scientists and psychologists on campus.
---

UCTV: Days after the November election, prominent UC San Diego faculty including political scientist David Mares took stock of what's at stake for the incoming administration and the country it will lead.
---
L.A. Mayor Promises Improved Customer Service at DWP
Steve Erie of Political Science said there are a lot of "gray areas" in proposed customer service plan for the Los Angeles Department of Water and Power, and questioned whether it would change public perceptions.
---
Timing Is Everything
For the Scholars Strategy Network's No Jargon podcast, Zoltan Hajnal of Political Science explains how combining national, state, and local election days would boost turnout and reduce disparities in voting and representation. NBC News, meanwhile, ran a piece citing Hajnal's recent study showing that restrictive voter ID laws depress turnout the most among minority voters  as well as those with less income and education.
---
It's Not the Weather that Makes Christmas So Deadly
David Phillips of Sociology first pointed out the phenomenon of the holiday season's increased death rates, now nicknamed the "Merry Christmas Coronary," the "Happy New Year Heart Attack" or the more reserved "Christmas Holiday Effect," Washington Post's Wonkblog reports.
---
UC San Diego Archaeologist Explores Prehistoric Sites in Indian State for Digital Conservation
Thomas Levy of Anthropology was in south-central India to tour 10 cultural heritage sites across five districts in the new Indian state of Telangana and its capital city, Hyderabad. Levy is looking to a forge cyber-archaeology MOU with the Indian government and his Center for Cyber-Archaeology and Sustainability.
---
Study: Medicaid Changes Could Cost RI $514M
Research by Jeffrey Clemens of Economics is used in this WPRI Eyewitness News report.
---
Gas Prices Are Rising Again. What Does that Mean for the Economy?
A 2009 study by James Hamilton of Economics was cited by the Houston Chronicle.
---
Governor Brown Appoints Four to San Diego County Superior Court
In the coming weeks, Psychology alumna Cynthia Freeland will be sworn into her new role alongside the other lawyers appointed by Governor Brown. The Union-Tribune also reported on the appointments.
---
Kristina Audencial Shines as Anchor for KSWB Fox 5 News
"After graduating high school in Singapore, I earned my bachelor's degree in Communication from the University of California San Diego," says alumna Kristina Audencial in this profile feature.
---
How Robots Will Change the American Workforce
"My own prediction is that kids born today will never get to drive a car. Autonomous, driverless cars are 10, 15 years out," said Henrik Christensen, head of the Contextual Robotics Institute, a joint endeavor of the Division of Social Sciences and the Jacobs School of Engineering. The comments, made to the Union-Tribune ahead of the institute's February  forum, caught the attention of Motor Trend, Government Technology, Market Business News and Quartz, among others.
---