News Highlights
Contact Inga Kiderra, Director of Communications, at ikiderra@ucsd.edu or 858-822-0661
---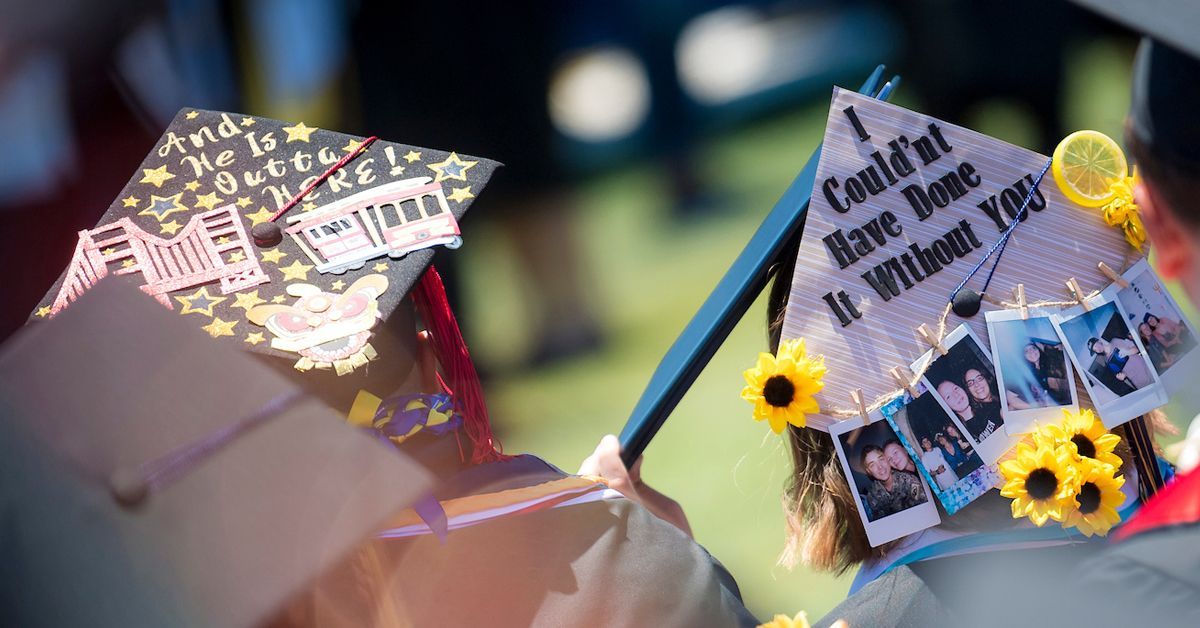 'I Am Forever Grateful'
UC San Diego Today asked graduating students "Who at the university made a difference in your life?" and got back an outpouring of love for students, postdocs, faculty and staff. Students featured for their inspiring responses include Amanda Corona of Education Studies (who is also an Advancement staff member), Casey Donovan of Political Science, Princess Labrador of Cognitive Science, Isabella Newell of Psychology and Saul Perez-Aragon of Political Science. 
---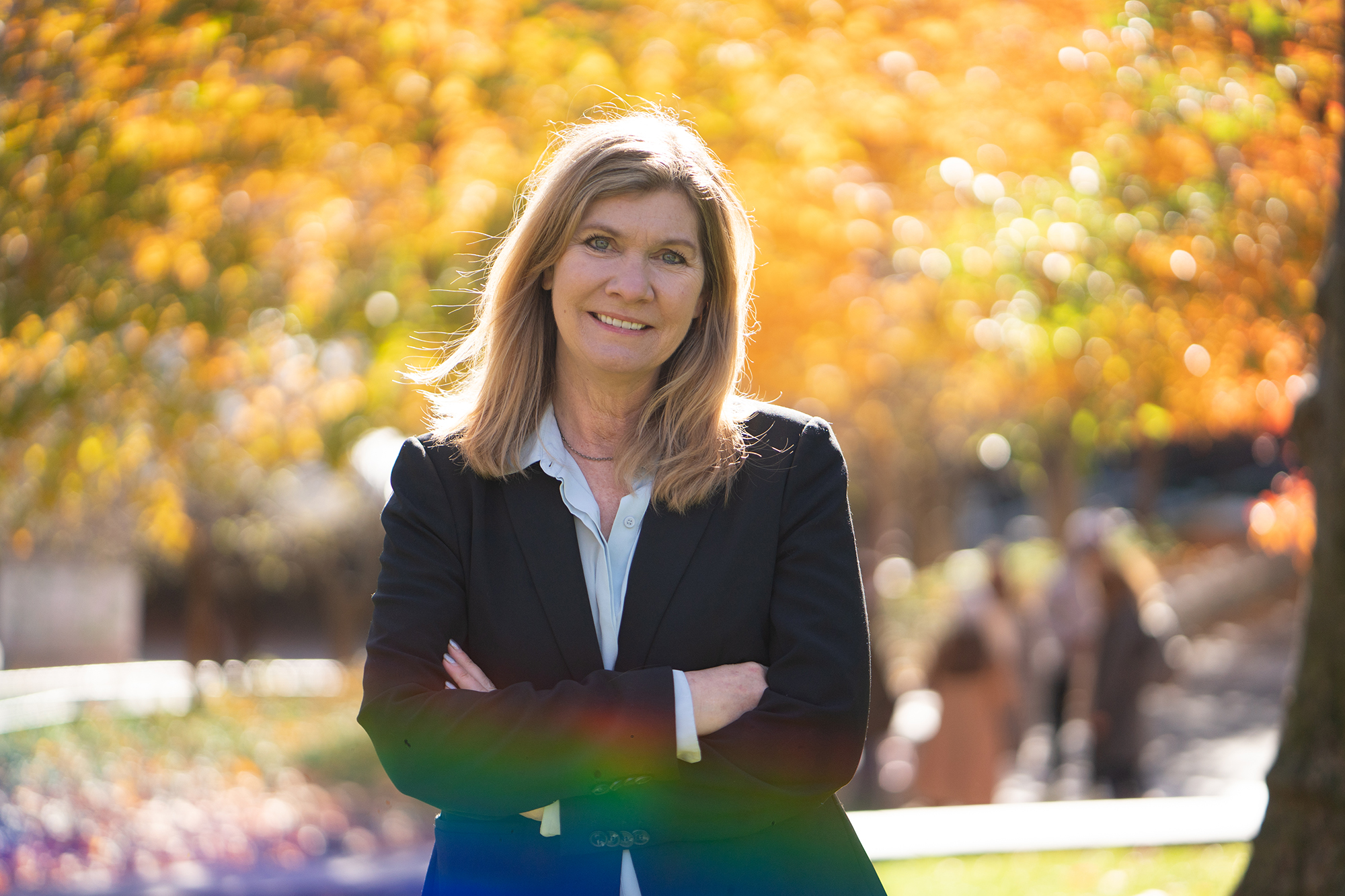 Banet-Weiser Named Dean of U Penn's Annenberg School
Communication alum Sarah Banet-Weiser – who earned her B.A., M.A. and Ph.D. from UC San Diego's Department of Communication – has been named the new dean of the Annenberg School for Communication at the University of Pennsylvania. 
---
Misconceptions Surrounding Homelessness Are Stifling Progress
"Homelessness is one of the biggest issues facing California," write Mirle Rabinowitz Bussell, Leslie Lewis and Stacey Livingstone of the Homelessness Hub in Urban Studies and Planning. "With a problem so far-reaching in our state, you would think we would understand this crisis better. But new research shows that many common views on homelessness are unfounded stereotypes." For one, most people don't move to California for its weather and services; most become homeless in California, in the same county where they currently reside. And also: Mental health and substance-use issues often don't precede homelessness but follow it. The co-authors dispel the myths through recent statewide research by the Benioff Homelessness and Housing Initiative at UC San Francisco, as well as through their own work with the Jewish Family Service Safe Parking Program in San Diego.
---
Who Was Robert Oppenheimer?
Sociologist Charles Thorpe, author of the book "Oppenheimer: The Tragic Intellect," spoke with QR Calgary Radio as a featured guest on the "Afternoons with Rob Breakenridge" show. 
---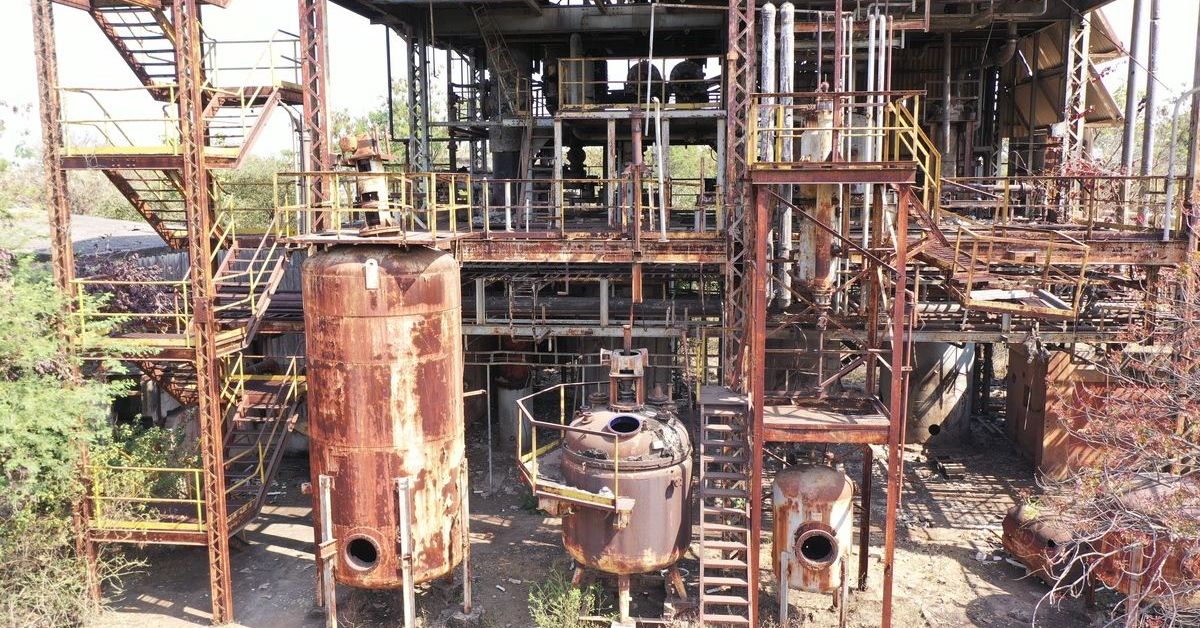 Industrial Disasters May Cause Higher Rates of Disability and Cancer for Future Generations
The Bhopal gas tragedy in India may have had a greater area of impact than previously believed – and a much longer time horizon. A study co-authored by Prashant Bharadwaj of Economics shows effects up to 62 miles away from one of the world's worst industrial disasters and multi-generational health impacts. The study was covered by NPR, Salon, Forbes and others.
---
It Will Cost Up to $21.5 Billion to Clean Up California's Oil Sites. The Industry Won't Make Enough Money to Pay For It. 
According to a recent Carbon Tracker study, ProPublica reports, "the cost of cleaning up California's onshore oil and gas industry will be triple the industry's projected profits." While there are inherent uncertainties in estimating future oil revenues, said Judson Boomhower of Economics, the report's estimates for environmental liabilities track with his own research. "It's a state in the twilight of its production period, and that means big liabilities," he said, adding that now is the time for regulators to prevent companies from off-loading their wells to "thinly capitalized firms" that cannot manage the clean-up. The investigative story was picked up by Popular Science, among many other outlets. 
---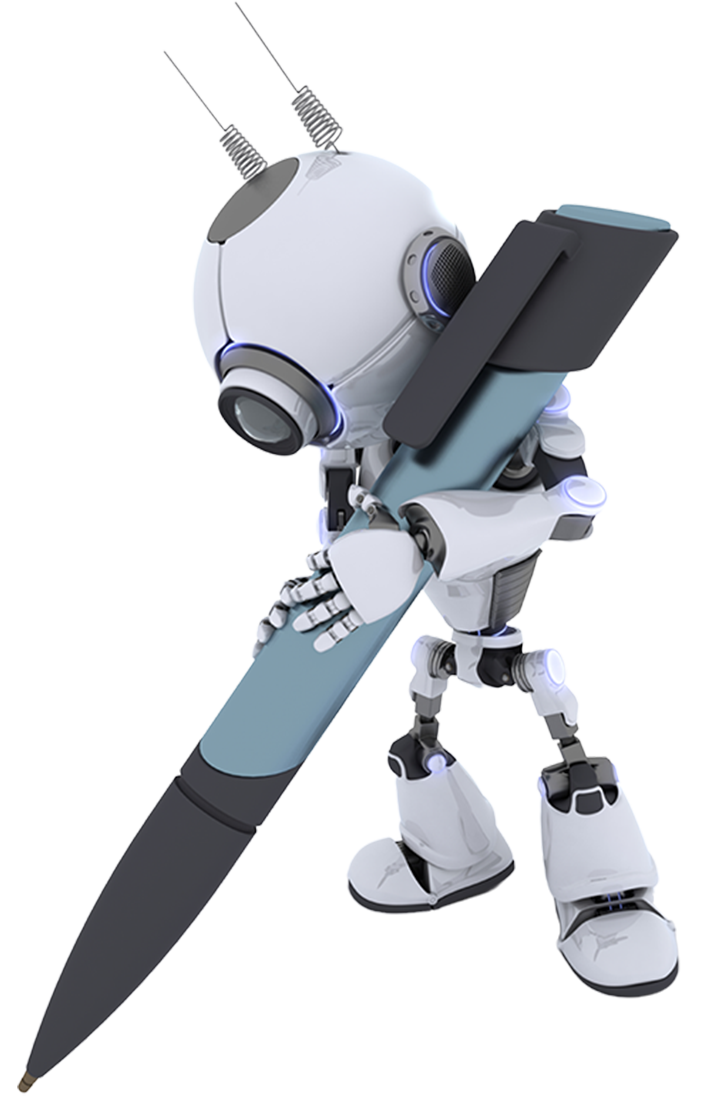 ChatGPT Tricks Teachers
Can you tell if what you're reading right now was written by a human or generated by artificial intelligence? Do you care? Those are essentially the questions that researchers asked in an experiment with ChatGPT at a regional high school. The study – by Gail Heyman of Psychology, postdoc Tal Waltzer and local high school student Riley Cox – showed that even confident educators have trouble recognizing AI-generated essays.
---
Artificial Intelligence Is Already Changing How Teachers Teach
The Washington Post reports that Stuart Geiger of Communication and HDSI "completely redesigned a class on the social and cultural implications of data and AI after ChatGPT burst onto the scene." Geiger's "policy now requires students to write a reflective passage alongside each assignment about the writing process, asking them to document what sources they're using and how a site such as Google Scholar or a certain database might skew their results. They can use AI but must provide their full dialogue with the bot." For more on the topic from Geiger, check out the UC San Diego Today feature "Entering Our ChatGPT Era." 
---
How to Make Your Assignments and Activities More Equitable
The Chronicle of Higher Education's "Teaching" newsletter reports on a new paper co-authored by Michel Estefan of Sociology that describes three strategies for more inclusive teaching. Making all students feel welcomed, Estefan says, is important but insufficient. Reckoning with structural barriers requires instructors to change their assignments and class activities.
---
Exemplary Staff Employee of the Year
Congratulations to Cecilia Ozkan, chief administrative officer in Ethnic Studies, on being recognized with a 2022-2023 UC San Diego Exemplary Staff Employee of the Year Award!
---
Gause Awarded Russell Sage Foundation Grant
As part of the Russell Sage Foundation program in "Social, Political and Economic Inequality," LaGina Gause of Political Science will examine which legislators protest in Congress, their motivations for protesting, and the political consequences of protesting.
---
UC President's Postdoctoral Fellowship
Linguistics doctoral alum  Ray Huaute has been awarded a prestigious UC President's Postdoctoral Fellowship to UC Riverside to pursue his project of a new pedagogical grammar for Cahuilla, one of California's critically endangered Indigenous languages.
---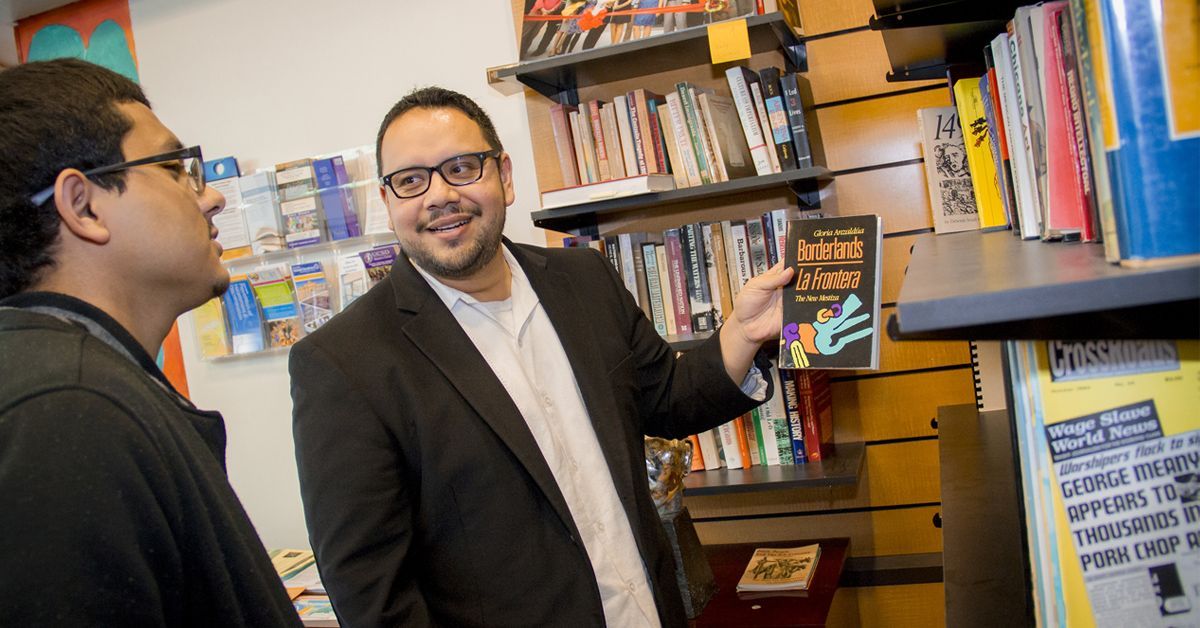 Take 10 with a Triton: Gerardo Arellano 
Ethnic Studies alum Gerardo Arellano, director of the Raza Resource Centro on campus for the past nine years, has also just taken on the new role of executive director of Hispanic-Serving Institution (HSI) Initiatives. He talks with UC San Diego Today about "Community, Caballos and the Countryside."
---
Former Foster Child, Mother of Two Earns Doctorate 
CBS8 (linked above) and NBC San Diego featured the inspiring story of Education Studies graduate student Sade Burrell, who defied the odds to earn her doctoral degree. Burrell's goal now: "To improve the lives of kids who find themselves in foster care. To help them get an education. And show them – anything is possible." 
---
This Actress Has Been Breaking Barriers in a Big Way for Decades
Forbes profiles Psychology alum Marilee Talkington, who is legally blind and is now playing Morgan Le Fey in the musical "Camelot" at Lincoln Center Theater. Talkington was a senior at UC San Diego – a psych major/math minor – when she reluctantly signed up for an acting class. "By the second day of the course," Forbes reports, "when she started working on her first monologue, Talkington knew that her life had forever changed." 
---
This Is One Republican Strategy That Isn't Paying Off
New York Times columnist Thomas Edsall considers Republicans' "concerted drive to disenfranchise Democrats" with the help of Thad Kousser of Political Science, co-director of the Yankelovich Center for Social Science Research. The column also cites research by fellow Yankelovich Center co-director, political scientist Zoltan Hajnal, in which Hajnal and colleagues show that holding local elections on the same day as federal contests can significantly change who turns out to vote. 
---
Inside the Quest to Engineer Climate-Saving "Super Trees"
At least one Silicon Valley start-up is now planting trees genetically modified to store more carbon. An MIT Technology Review story on the effort, picked up by Govtech.com and others, sought out the opinion of Keolu Fox of Anthropology. Fox, who is a geneticist by training and is also co-director of science at the nonprofit Lab to Land, said he isn't convinced by this particular company's approach, even while he understands desperation in the face of climate change.
---
The Failed Affirmative Action Campaign That Shook De
mocrats
To make sense of Prop 16's failure, the New York Times "spoke to dozens of voters," among them Political Science undergraduate student Sunjay Muralitharan, a leader of the Democratic Party chapter at UC San Diego. Muralitharan, the New York Times reports, joined the campaign against race-conscious affirmative action in California in 2020, when he was just 16. A Bernie Sanders supporter, who favors universal basic income, a higher minimum wage and national health care, Muralitharan argues for a policy that gives weight to low-income college applicants: "Affirmative action should be about economic status," he says.
---
2023 Dissertation Year Fellowship Award Recipients
Kudos to graduate students Rachel Fox of Communication and Mariela Declet Perez of Anthropology on being selected to receive the prestigious UC President's Dissertation Year Fellowship.
---
Moore Reappointed Dean of Undergraduate Education
John Moore of Linguistics, praised as "a thoughtful and positive leader who is a valuable resource and collaborator with offices across campus," has been reappointed Dean of the Division of Undergraduate Education at UC San Diego. 
---
3 Lessons Past Hollywood Strikes Can Teach Us About the Current Moment
In a rare dual strike, actors have joined screenwriters on the picket line, effectively bringing Hollywood to a standstill. Erin Hill of Communication told NPR she's both "terrified and optimistic about" the strike, which comes at a critical moment technologically and economically. In the story, Hill explains  at length how past strikes have also been responses to the emergence of new technology and new content forms made possible by that  tech, with streaming and AI being the latest.
---
When the Minimum Wage Rises, Does Homelessness Rise Too?
Boston Globe columnist Jeff Jacoby considers a working paper by Seth Hill of Political Science, in which Hill analyzes minimum-wage and homelessness data from 100 cities between 2006 and 2019. "I find," Hill writes, "that minimum wage increases lead to increased point-in-time homeless population counts. Further analysis suggests disemployment and rental housing prices, but not migration, as mechanisms."
---
Another Trump Legacy: Governor Troll Wars
While states have always competed with each other for residents and business, Thad Kousser of Political Science told Politico, "the particular personalization of these [governor] attacks on other states' governors is a new trend." Separately, Kousser also spoke with ABC News about increasing polarization of the U.S. into red states and blue states and with the Los Angeles Times about how Calif. Gov. Newsom aggravates his allies.
---

A Deep Look Inside Our Minds
UCTV video: "Adapting to Change and Stress" with Andrea Chiba of Cognitive Science, Karen Dobkins of Psychology and Nick Spitzer of Biology as featured guests. 
---
Overturning Affirmative Action Will Change the College Application Process
John Skrentny of Sociology spoke with Axios about what might come next in college admissions in light of the Supreme Court decision to strike down affirmative action.
---
2023's Best States for Racial Equality in Education
Holly Okonkwo of Ethnic Studies was one of the experts featured in this WalletHub report. In response to one of three highlighted questions, Okonkwo said: "It is in our best interest that we provide equitable educational opportunities for all. An educated and well-balanced populace is central to an effective democracy. In addition, solving the complex societal issues that we face now and in the upcoming future requires that we educate all students, from all walks of life."
---
2024 Boyd McCandless Award
Kudos to Caren Walker of Psychology! Walker has been recognized by the American Psychological Association "as a young scientist who has made a distinguished contribution to developmental psychology." The award is for continued efforts rather than a single outstanding work.
---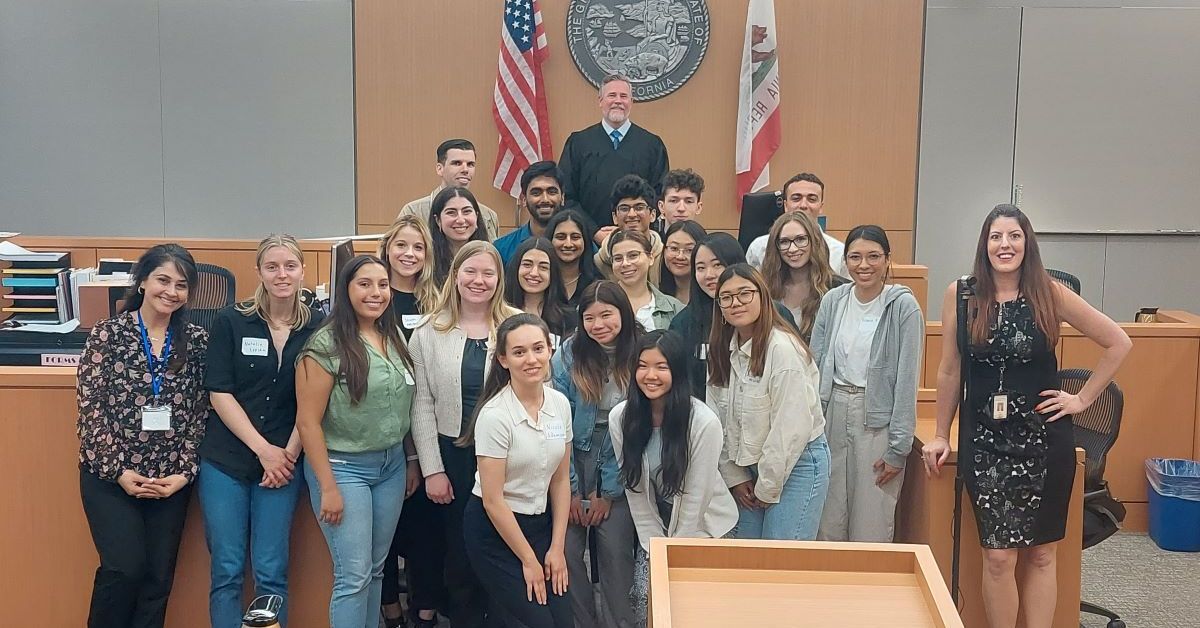 Pre-Law Program Provides Mentorship and Community Connections
Two dozen future lawyers recently spent a sunny day in downtown San Diego speaking with district attorneys, touring the San Diego Central Courthouse and observing the court in session. The 2023 Law School Launch – part of the Krinsk-Houston Law & Politics Initiative in the Department of Political Science – gave pre-law students at UC San Diego a glimpse into the law school admissions process and the courtroom. The UC San Diego Today story about the initiative features director Maysa Nichter, along with program  alum Will Reynolds.
---
2023 Heinz I. Eulau Award
Congratulations to Agustina Paglayan of Political Science and the School of Global Policy and Strategy on winning the American Political Science Association's award for best article published the previous calendar year in the discipline's flagship journal, American Political Science Review. ICYMI,  Paglayan's paper, "Education or Indoctrination? The Violent Origins of Public School Systems in an Era of State-Building," was described in this UC San Diego Today story.
---
Using Place-Based Learning to Explore Immigration History
Education Studies doctoral student Marco Chacon published a guest blog in Edutopia explaining how "high school teachers can give students a chance to gain insights into their community by exploring the nuances of immigration patterns."
---
Serious Business: Expanding the Talent Pool for a More Inclusive Economy
The Department of Economics and the Rady School of Management have recently formed the Business and Economics Mentoring Program, which provides students with access to academic support, peer-to-peer mentoring, research opportunities and more. The program's goal is to expand the diversity of students in the Business Economics major that was launched in 2021. The story includes the perspectives of student mentor Andrea Lai, mentee Grace Njuguna and participating Economics faculty member Emanuel Vespa, as well as Julie Cullen, then chair of the Economics Department. 
---
It Rocks in the Treetops, But Is That Bird Making Music?
"Birdsong has inspired musicians from Bob Marley to Mozart and perhaps as far back as the first hunter-gatherers who banged out a beat," reports the New York Times,. "And a growing body of research is showing that the affinity human musicians feel toward birdsong has a strong scientific basis. Scientists are understanding more about avian species' ability to learn, interpret and produce songs much like our own." The story includes insights from Psychology graduate student Jeffrey Xing, describing some of his work with Timothy Gentner on the Australian pied butcherbird. 
---
Kiki or Bouba?
The New York Times revisits and further explores – in a fun and interactive way – the kiki/bouba effect, "a classic psycho-linguistics experiment that explores the relationship between nonsense words and abstract shapes," studied in the early 2000s by
V.S. Ramachandran
and then graduate student
Edward Hubbard
of Psychology. Check it out? See which alien, or fruit, or royal headwear you think is "kiki" and which "bouba"?
---
Car Talk
The world has 1.4 billion passenger vehicles. That's not planes or trains, buses, trucks or even motorbikes. It's automobiles. And while today's gas-powered cars are cleaner than they were decades ago, they still produce a tremendous amount of air pollution. Will zero-emission electric vehicles save the day? "Maybe," says Mark Jacobsen of Economics "but we're years away from a fully electric fleet." In the meantime, Jacobsen is working on ways to drive the most polluting cars off the roads – equitably.
---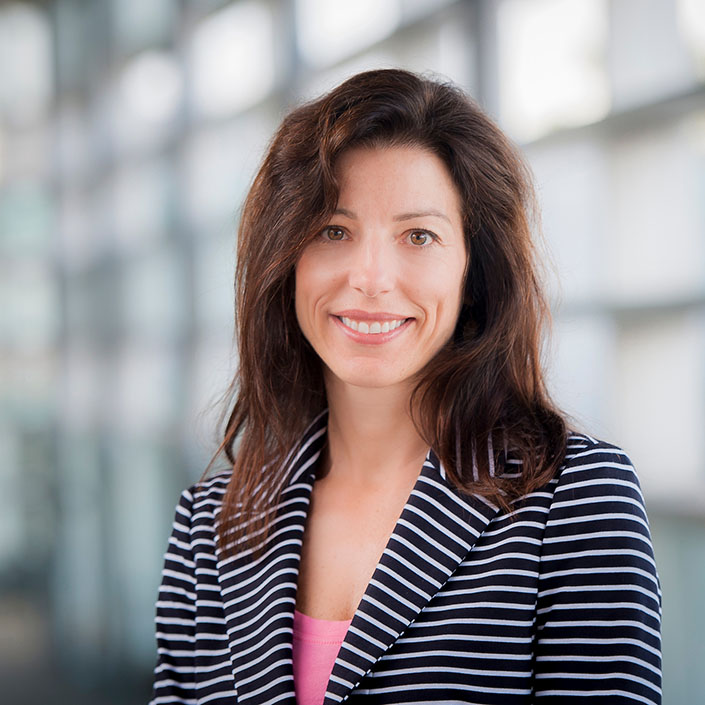 Datnow Elected to National Academy of Education
Amanda Datnow of Education Studies is one of only 18 exceptional education leaders to be elected to the National Academy of Education in 2023. Datnow, who is a Chancellor's Associates Endowed Chair and also associate dean of the School of Social Sciences, is in amazing company, with past elections of University of California President Emeritus Dick Atkinson of Psychology and Cognitive Science, Mike Cole of Communication and Bud Mehan of Sociology.
---
Confessions of a Fainthearted Student Farmer: Strawberry Fields Forever
Undergraduate student Phoebe Skok – who is majoring in Anthropology/Climate Change and Human Solutions and also minoring in Linguistics – gives a firsthand account of some unexpected lessons from enrolling in the Climate Justice Action Resilience Scholars (CJARS) experiential course offered by Anthropology and Urban Studies and Planning.
---
Car Talk
The world has 1.4 billion passenger vehicles. That's not planes or trains, buses, trucks or even motorbikes. It's automobiles. And while today's gas-powered cars are cleaner than they were decades ago, they still produce a tremendous amount of air pollution. Will zero-emission electric vehicles save the day? "Maybe," says Mark Jacobsen of Economics "but we're years away from a fully electric fleet." In the meantime, Jacobsen is working on ways to drive the most polluting cars off the roads – equitably.
---
Why Ukraine Shouldn't Talk to Russia – Yet
For nearly as long as the Russia-Ukraine has raged, international leaders, not to mention pundits, have been calling for peace negotiations. "Though well-intentioned, these appeals fail to take into account the fundamental nature of war, which requires the fighting to play out before a lasting peace can be a realistic possibility," writes Branislav Slantchev of Political Science, in a piece he co-authored for The Atlantic. "At this moment in the conflict, any calls for talks are more likely to prolong the war and increase the suffering they seek to end."
---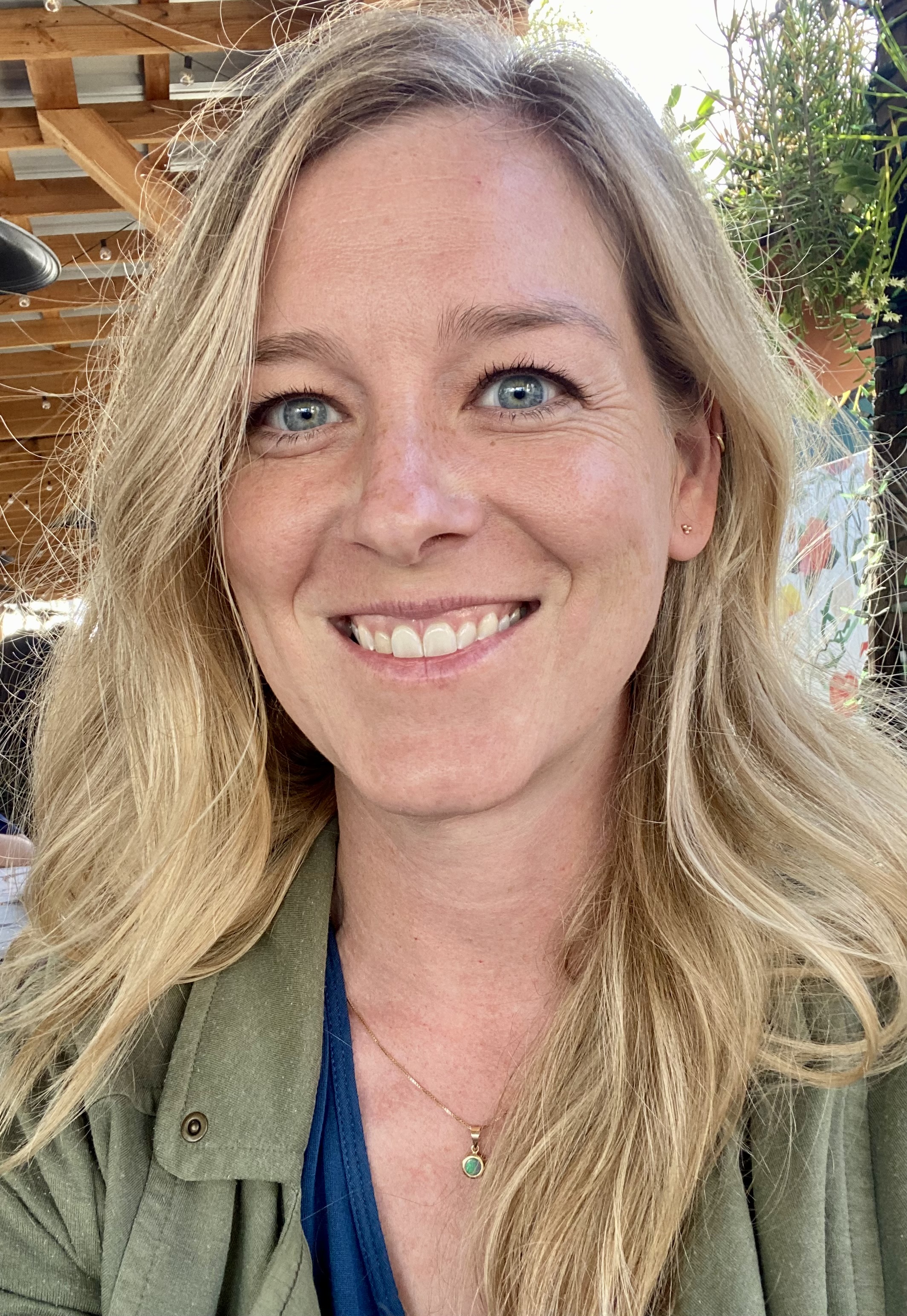 NSF CAREER Award
Congratulations to Sara Lowes of Economics on being selected for the National Science Foundation's most prestigious award for junior faculty. Lowes' CAREER grant will support four projects on one theme – that "insights from anthropology, culture and local context can help explain differences in development policy success across countries."
---
Degrees of Distress: How Higher Education Institutions Hurt and Help Student Mental Health
"Degrees of Distress," co-authored by Sam Museus of Ethnic Studies and commissioned by the College Futures Foundation, "examines through a racial equity lens how higher education institutions hurt and help student mental health, with the goal of informing policy, practice, and narrative for a national movement toward students thriving and succeeding in postsecondary and beyond."
---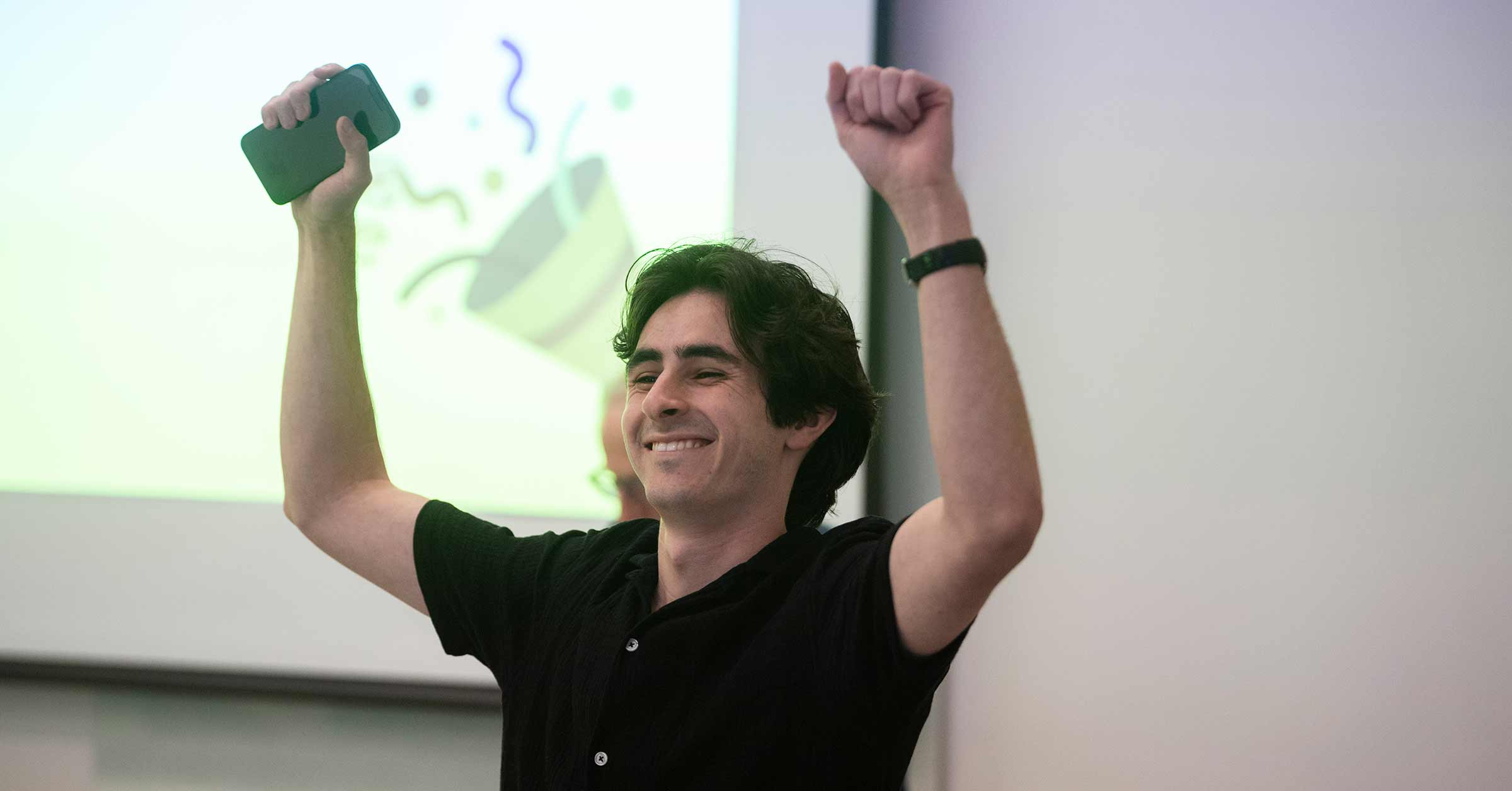 Class Act: Award-Winning Speech and Debate Team Also Becomes a Course
When was the last time you heard of a club becoming a class? UC San Diego's award-winning Speech and Debate Team is still going strong as a student organization, but it has also become a course in the Department of Communication (COMM 80 - Public Presentation and Persuasion). Students are now able to receive academic credit for joining the Speech and Debate team and competing in intercollegiate tournaments, says head coach and course creator Robert Campbell.
---
An Update on Housing Inflation in the Consumer Price Index
The White House Council of Economic Advisors cited two papers on housing demand by Johannes Wieland of Economics.
---
Many San Diegans Live in Homes with Three Generations or More, Whether or Not There's Space
Overcrowded conditions don't lead to good outcomes. But, said Juan Pablo Pardo-Guerra of Sociology speaking with KPBS, when there is enough space, multi-generational homes provide more benefits than some might think, including a greater sense of community, college attendance, and women in the workforce.
---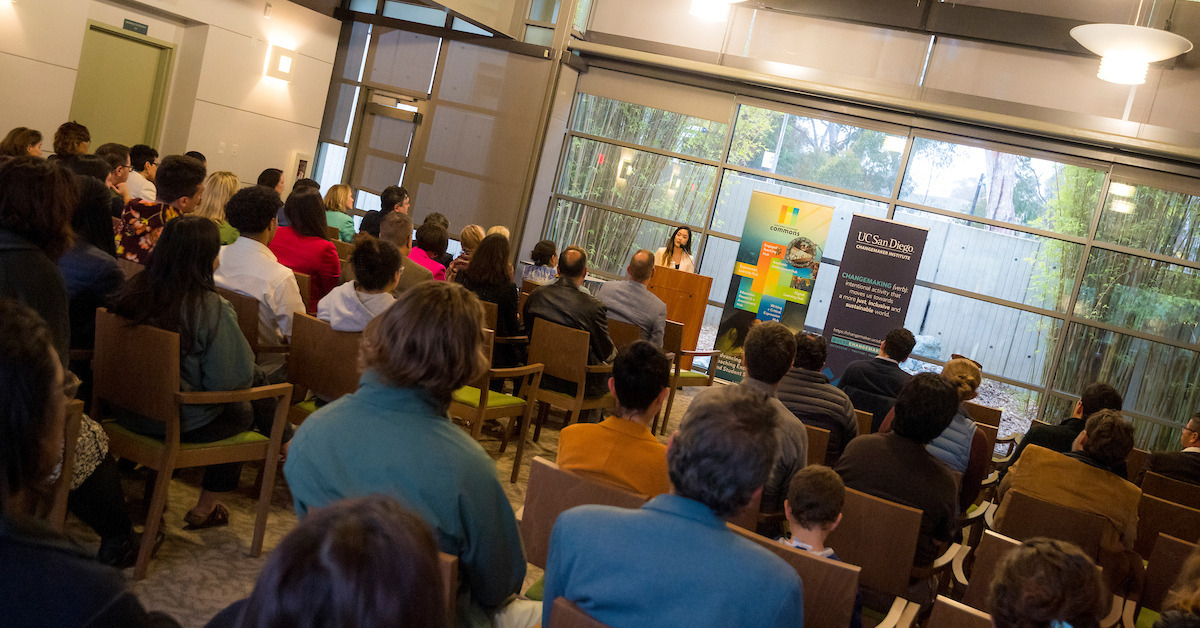 Stories of Transformative Impact
The 2023 Changemaker Fellow Showcase featured three fellows from the School of Social Sciences: Education Studies' Amy Bintliff, Political Science Ph.D. candidate Leonardo Falabella and Education Studies Ph.D. candidate Vanessa Na, who shared how their projects are driving positive change inside and outside the classroom. The newest cohort of Teaching + Learning Commons Community Engaged Changemaker Fellows includes: Alison Black, Amy Eguchi and Rachel Millstone of Education Studies; David Pedersen of Anthropology; Sue Peerson of Urban Studies and Planning; and Lillian Walkover of Communication and Global Health.
---
2023 Alumni Award Honoree
Urban Studies and Planning alum Coleen Frost '88 was one of four extraordinary Tritons honored at UC San Diego's 44th Annual Alumni Awards Celebration. Frost is the Deputy Chief Executive Officer of San Diego's regional planning agency, SANDAG. Working to reimagine a data-driven future where technology maximizes our transportation system, Frost has built her career around improving quality of life and bringing diverse perspectives together to achieve a greater good.
---
UCSD Grad Breaking Barriers in Hollywood
Economics alumnus Peter Jang is "kicking down doors as a stuntman, actor, screenwriter and director in Hollywood," reports FOX5. He's got his own action figure and, in 2016, he launched his own production company, Simplicity Pictures.
---
Madam President
Cognitive Science alum Sian Beilock '97 likes to push boundaries. Her most recent achievement might be her biggest breakthrough yet. She is president-elect of Dartmouth, the first woman to hold this position in the Ivy League institution's 250-year history. Before Beilock assumes the prestigious role, she explains how UC San Diego helped her get to where she is today.
---
Community Oversight of San Diego Police Grinds to a Halt
The commission charged with reviewing cases of alleged police misconduct has ceased operations, reports KPBS News, and the backlog is so extensive that SDPD is closing internal investigations without input from the commission. "We can't guarantee somebody who's being pulled over right now that their complaint is going to be heard and given a fair shake by this commission," said Patrick Anderson of Communication and Ethnic Studies, who served as a commissioner before resigning due to untenable workload. "That's a tragedy. And it's a political disaster." An extended interview with Anderson is available on the "San Diego News Now" podcast from KPBS, and the Union-Tribune also sought out Anderson's expertise.
---
Are Children More Curious than Apes? Yes, and No, Finds New Study
Earth.com reports on a study by Federico Rossano of Cognitive Science and Alejandro Sánchez-Amaro, former postdoc at UC San Diego now with the Max Planck Institute for Evolutionary Anthropology. The study makes the first direct comparison between human children and great apes regarding their propensity for exploration and risk-taking.
---
It's Time to Care About Pronouns
The Pronouns Project, a campus advocacy organization focused on gender inclusivity, acceptance and education was founded by three students: Aliyah Annis, who uses she/they pronouns and is a Political Science/public law major; Kyra Black (they/them), who is majoring in marine biology, and Angelina Lopez (they/them), who is studying international business and Critical Gender Studies.
---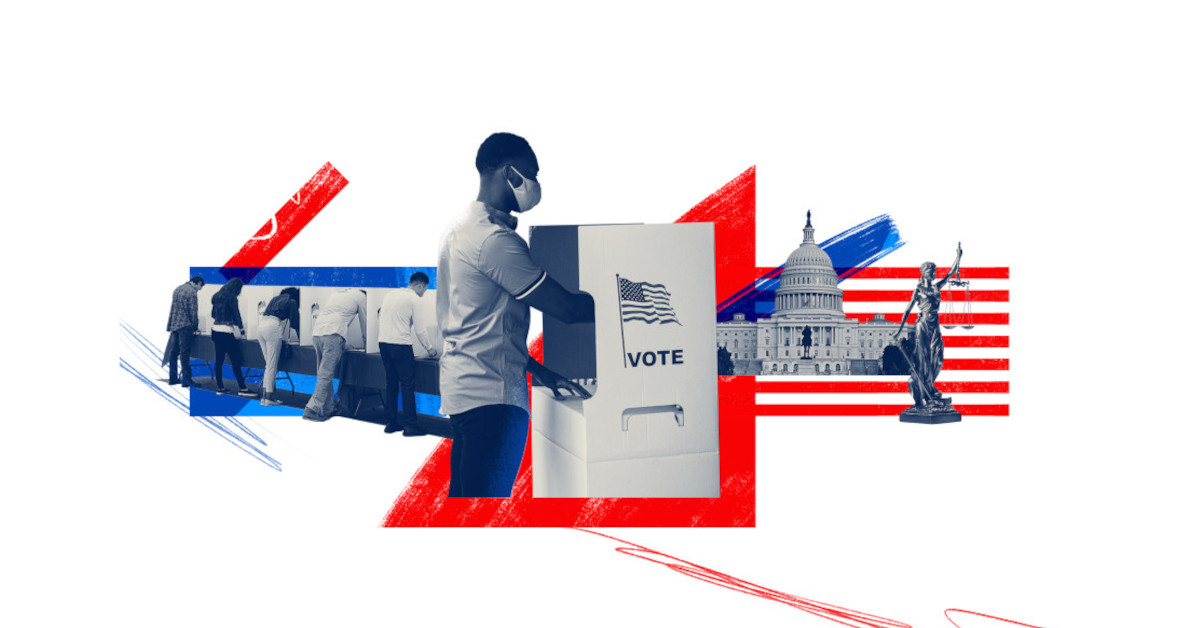 Our Divided States
Finding practical solutions to some of the most pressing problems in the U.S. drives the work of political scientists Zoltan Hajnal and Thad Kousser as co-directors of the Yankelovich Center for Social Science Research at UC San Diego. At the center, which serves as an incubator for pioneering ideas and supports a wide variety of research-practice partnerships that spur public engagement and civic improvements, Hajnal and Kousser also each lead their own projects – both related to democracy-building and voting reforms. Hajnal and Kousser recently sat down with UC San Diego Magazine to discuss what they see as the biggest threats to American democracy – and some possible solutions.
---
2023 Chancellor's Dissertation Medal
Kudos to Daegyeong "D.G." Kim of Political Science on earning the 2023 Chancellor's Dissertation Medal for outstanding doctoral research.
---
Can $4,000 Lift a Family Out of Poverty? New San Diego County Program Aims to Find Out
A federally funded San Diego County program operated by Jewish Family Service of San Diego will give a direct cash payment of $4,000 to 2,250 low-income San Diegans and no payment to another similar group. Researchers will then study the two groups and see how their financial pictures evolve over time. Jeffrey Clemens of Economics told the San Diego Union-Tribune that he's excited to learn of the local program as it presents a valuable learning opportunity. Pointing to Give Directly, a research and charity nonprofit co-founded by fellow UC San Diego economist Paul Niehaus, Clemens said that while the effect of cash transfers in lower-income countries has been studied and the results are promising , less is known about what happens in a higher income country like the United States. Separately, Clemens spoke with CNN and others about the possible economic fallout of the debt ceiling fight.
---
How the Migration of Southern Whites in the 20th Century Shaped America's Landscape
NPR's Michel Martin speaks to Samuel Bazzi of Economics and the School of Global Policy and Strategy about the lasting cultural and political impact of the northward movement of white Southerners in the early 20th century.
---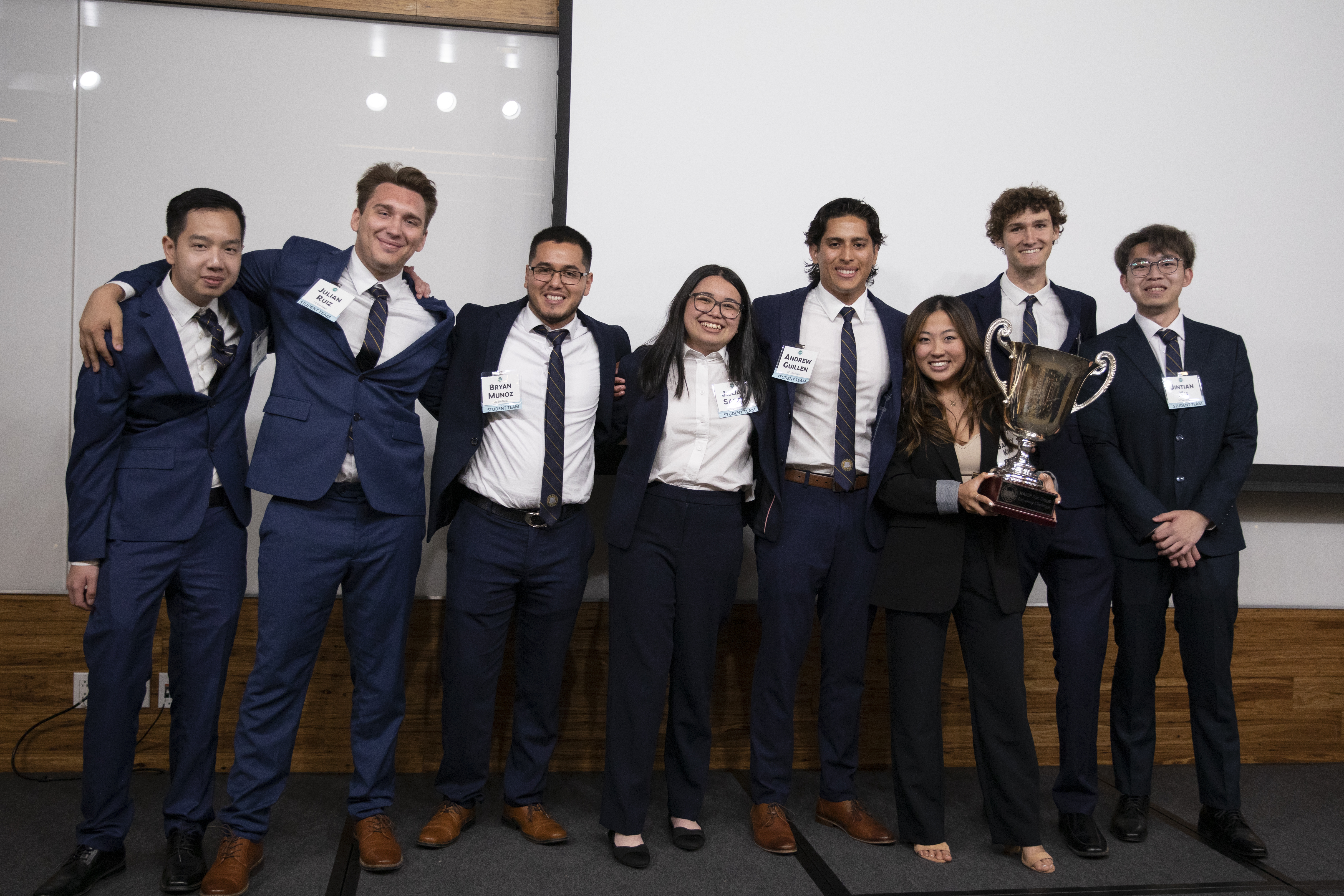 2023 UC San Diego NAIOP Team
Urban Studies and Planning students competed in and won the annual NAIOP San Diego University Challenge on Thursday, May 4, 2023. The challenge is a head-to-head real estate competition, sponsored by the San Diego chapter of NAIOP (the Commercial Real Estate Development Association), in which teams from UC San Diego, USD and SDSU compete to develop the highest and best use for an actual development site in San Diego County.
---
Harnessing Global Science Networks to Accelerate Cultures of Learning
Andrea Chiba of Cognitive Science is co-PI on an NSF-funded research project to help address global educational needs.
---
Culture Wars Intensify as Legislators Face Censures, Expulsions
Censures and expulsions in some state legislatures have become a growing consequence of the intensifying culture wars across the country, reports ABC News. Not only are both sides seemingly drifting further apart in policy, said Thad Kousser of Political Science, but blue states are getting bluer and red states are getting redder. "There's no issue in which the states are not diverging further now than they did a generation ago," Kousser said. Separately, Kousser also spoke with KPBS News about a poll finding that a large majority of San Diego County officeholders received political threats: "These findings are both terribly shocking, but unsurprising, given where we are in American politics."
---
Title 42 Is Gone, but Not the Conditions Driving Migrants to the U.S.
Beyond the factors pushing migrants out of their home countries, the magnet drawing people to the United States is the labor market. Unemployment stands at its lowest level in decades, yet there are millions of unfilled jobs. "There has never been a better moment for migrants to seek work in the U.S.," Wayne Cornelius of Political Science told the New York Times. Cornelius was also quoted in analysis by Bloomberg columnist Eduardo Porter that ran in the Washington Post, "Biden's Wall Won't Work Any Better Than Trump's," citing research conducted by UC San Diego's Mexican Migration Field Research Program when Cornelius was its director.
---
First Human 'Pangenome' Aims to Catalog Genetic Diversity
More than two decades after the first human genome was sequenced, reports Nature News, scientists have completed a draft "pangenome," which includes the genetic sequences of 47 people from Africa, the Americas, Asia and Europe. "This is like going from black-and-white television to 1080p," said Keolu Fox of Anthropology, who was not involved in the study. The diversification will help scientists study the wide variation in human diseases, but Fox worries the data might be put to commercial use by the pharmaceutical industry without benefitting the study participants or their communities.
---
In Memoriam: Norman H. Anderson
Norman Anderson, one of the Department of Psychology's three founding faculty members and one of its greatest benefactors, was 97 at his passing. Over the course of his long life, Anderson made profound contributions both to the field of psychology and to the UC San Diego department that he helped to build.
---
Does Your Dog Truly Love You? Science Has the Answer
A feature in Newsweek includes work by Federico Rossano of Cognitive Science, whose lab is evaluating the extent to which our furry friends can use word boards to communicate with their humans.
---
UC San Diego Experts Take 'A Deep Look Inside Our Minds'
Andrea Chiba of Cognitive Science, Karen Dobkins of Psychology and neurobiologist Nick Spitzer were the featured speakers in a "Deep Look" webinar about adapting to change and stress. The La Jolla Light reports on their talks.
---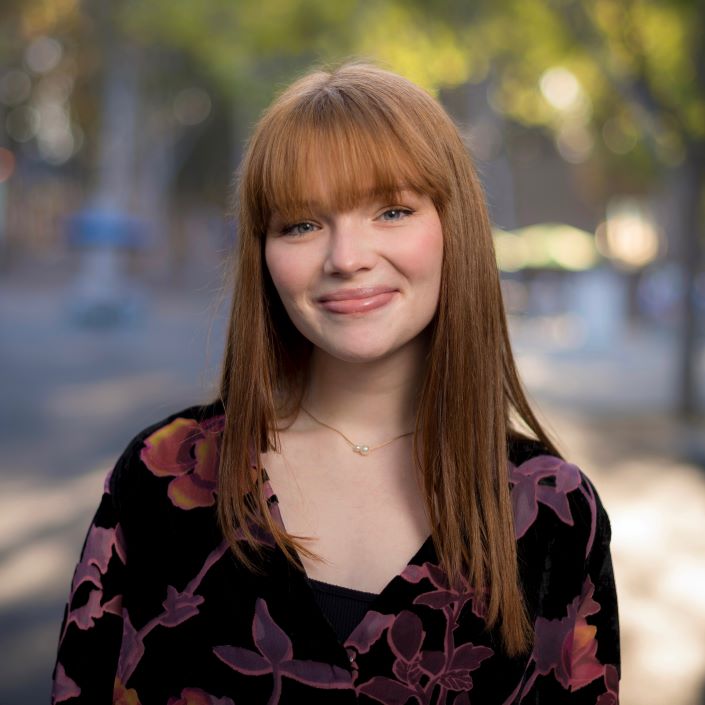 Creating a Safe Space for Yourself and Others
Zoe Tait – who is majoring in cognitive behavioral neuroscience (Cognitive Science and Psychology) and minoring in Linguistics – is co-president of the campus chapter of Active Minds, a national student organization focused on destigmatizing mental illness. In this UC San Diego Today story, Tait and fellow student leaders share what led them to Active Minds and why mental health matters.
---
The Class of 2023: Resilient and Ready for the World
Members of UC San Diego's Class of 2023 are diverse, perseverant and passionate about making a difference. Together, they have pushed the envelope of who a student can be and are ready to go out and give back. Some of the outstanding graduates that exemplify these qualities include Nelly Carreno of Sociology and Montana Gray of Anthropology. (Carreno and Gray are in the UC San Diego story linked above.) Another Class of 2023 piece, "Dedicated to their Dreams," includes Saul Perez-Aragon of Political Science.
---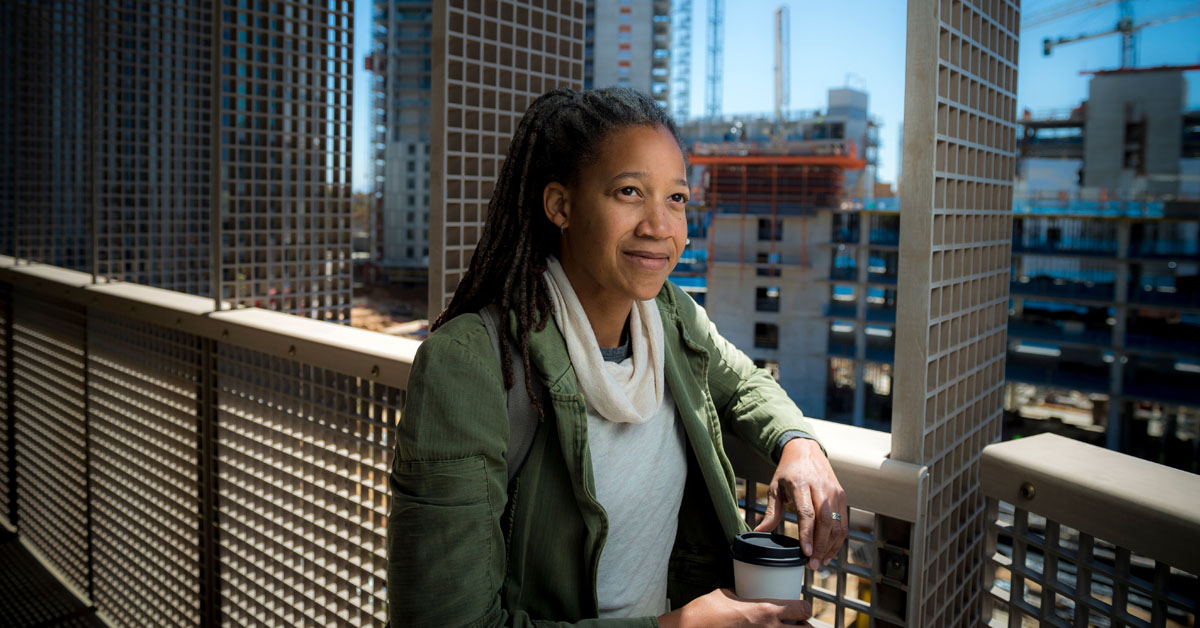 Bring a Beginner's Mind
Angela Booker of Communication is embarking on a new venture as inaugural provost of Eighth College – as well as training as a martial artist. Learn more in this UC San Diego Today feature about Booker and the university's newest residential college.
---
Stiff EPA Emission Limits to Boost US Electric Vehicle Sales 
Environmental economist Mark Jacobsen spoke with KPBS about the Biden administration proposing strict new automobile pollution limits that would require up to two-thirds of new vehicles sold in the U.S. to be electric by 2032, a nearly tenfold increase over current electric vehicle sales. Jacobsen said that the effects of this new proposal could greatly reduce the effects of climate change, especially if the country's electric grid is also decarbonized. It'll also improve the health of communities across the United States and in San Diego."
---
Listen Closely. Retired UC San Diego Prof. Researches the Power of Language 
Ana Zentella of Ethnic Studies, known for her research on varieties of Spanish spoken in the United States, was recently inducted into the American Academy of Arts and Sciences. She talks with the San Diego Union-Tribune about her work as an "anthro-political linguist," what she'd like to do as a new academy member and how what we speak (and the way that we speak) affects our material realities.
---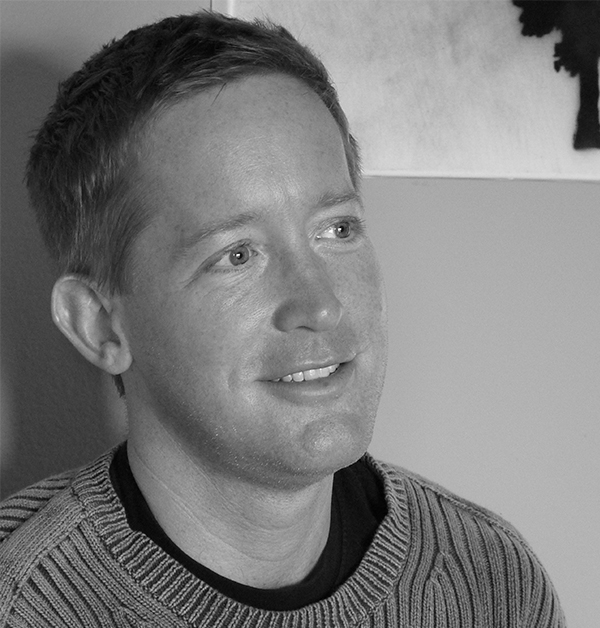 Anderson Appointed Guggenheim Fellow
Patrick Anderson of Communication and Ethnic Studies has been appointed a 2023 Guggenheim Fellow. Anderson will use his fellowship to complete a book about his service on the San Diego Commission on Police Practices, and about his work with local groups who experience disproportionate rates of police encounters and police violence.
---
Cognitive Science Ph.D. Student Wins 10th Annual Grad SLAM Competition
Twelve minutes a day: That's all it takes, says Ph.D. student Shang-En (Sean) Huang of Cognitive Science, to significantly improve speaking fluency in a foreign language by implementing a technique called soliloquizing – or, put more simply, talking to yourself. His engaging delivery of "Soliloquizing: A Self-Practice Toward Better Foreign Language Speaking Fluency" won over a panel of five judges from across UC San Diego, earning him the title of campus champion, a cash prize of $5,000 and a seat in the UC Final Round in San Francisco.
---
It Takes a Body to Understand the World – Why ChatGPT and Other Language AIs Don't Know What They're Saying 
Cognitive Science doctoral student Cameron Robert Jones writes in The Conversation about how GPT-3, a popular artificial intelligence language system, does not understand language the way humans do. "Although GPT-3 is extremely good at learning the rules of what follows what in human language, it doesn't have the foggiest idea what any of those words mean to a human being. And how could it? Humans are biological entities that evolved with bodies that need to operate in the physical and social worlds to get things done."
---
California Takes on a New responsibility in U.S. Politics: Enlightening the Rest of the Country 
"The first maps that European explorers drew of California showed it as an island. It was fully detached, separated by a wide gulf from the rest of the continental landmass... This is both one of the most famous cartographic mistakes in history and one of the most telling. Later, ever since California became a state, residents have viewed their land and their politics as a world apart," writes Thad Kousser of Political Science in an opinion piece for the Los Angeles Times. "[But] three recent announcements signal a shift in the Island of California's approach."
---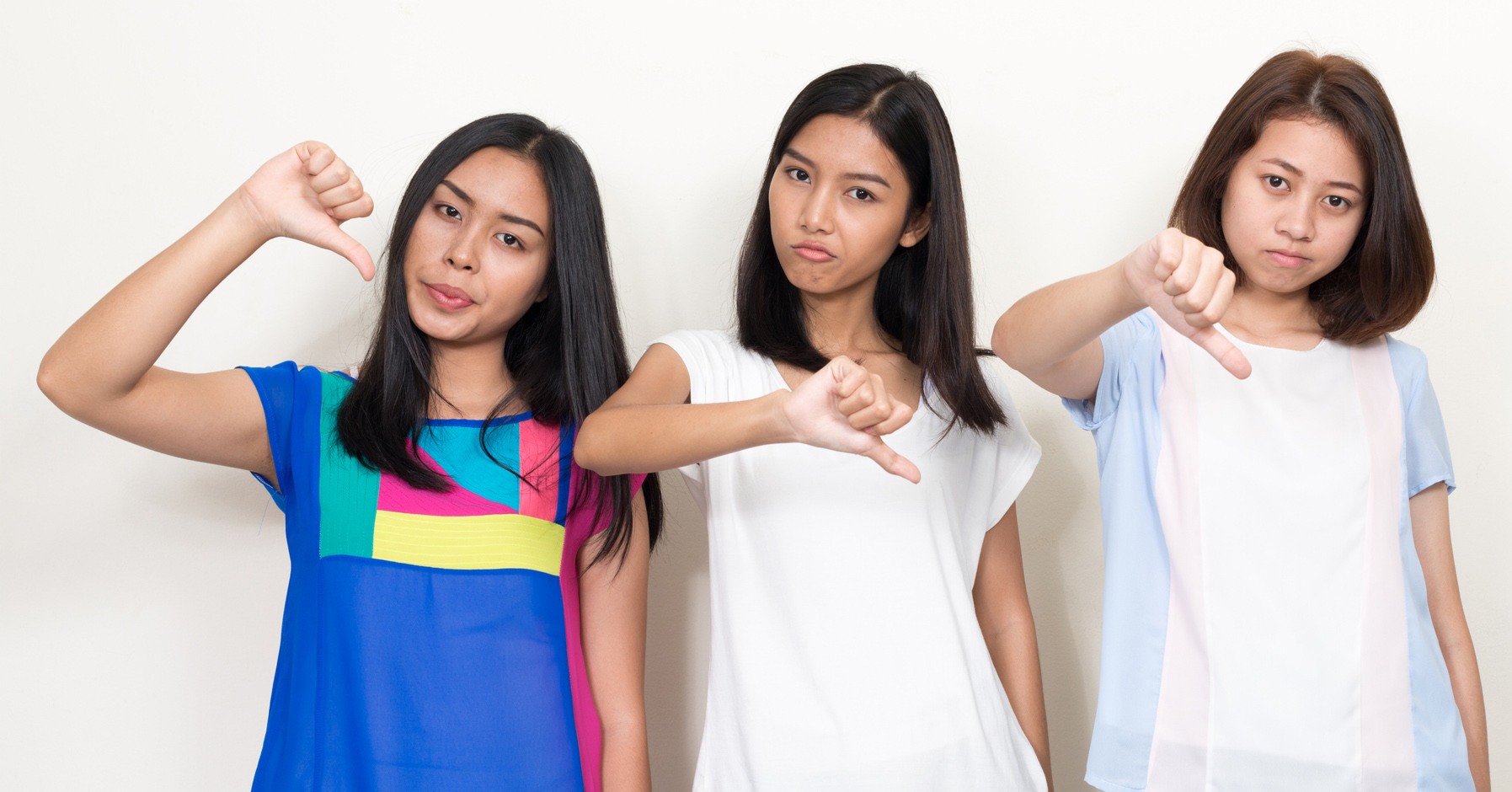 To Risk It All or Not? We Look to Others When Deciding
Research by Piotr Winkielman of Psychology and doctoral student Yueyi "Sherry" Jiang shows that we play it safe or take risks in our decision-making based on the perceived social norm. Even consequential decisions are influenced by other people's choices. The findings, published in Scientific Reports and included in a special collection from the journal, could have implications for making informed decisions and for designing effective policies in a variety of fields.
---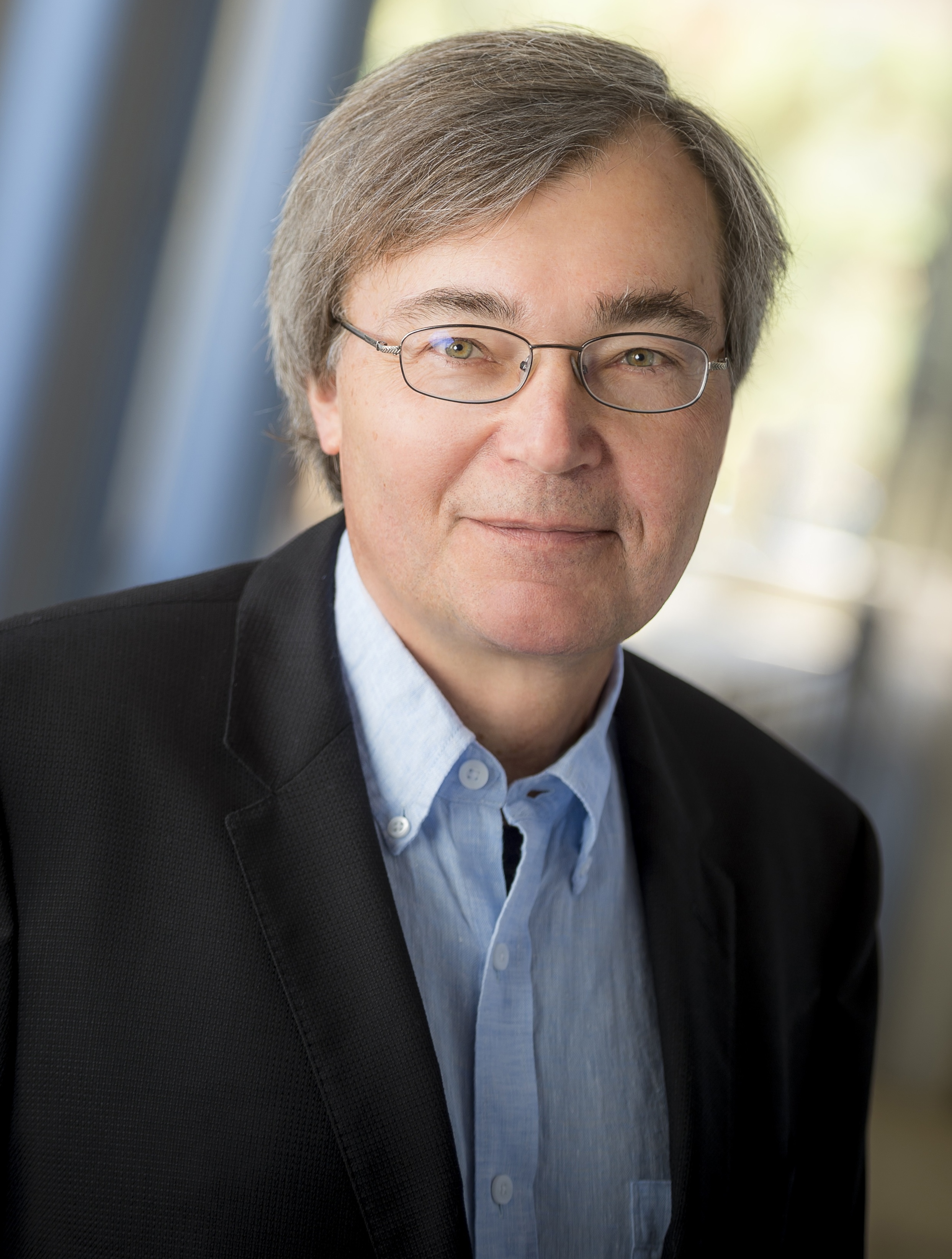 SPA Lifetime Achievement Award
The Society for Psychological Anthropology has awarded Tom Csordas of Anthropology, founding director of the Global Health program, a Lifetime Achievement Award. The award honors career-long contributions to psychological anthropology that have substantially influenced the field and its development – "a major impact on research directions, on the wider visibility and relevance of the field, and on the growth of a community of scholarship addressing issues of culture and psychology."
---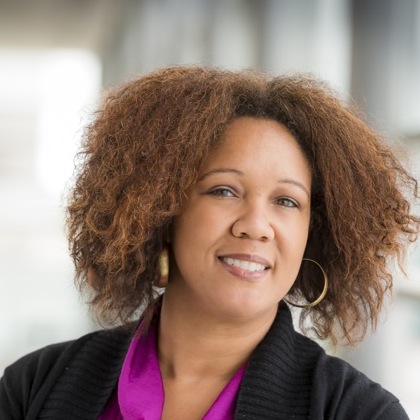 AERA Announces 2023 Award Winners in Education Research
Thandeka K. Chapman of Education Studies has been awarded the 2023 Scholars of Color Mid-Career Contribution Award for her "significant contributions to the understanding of issues that affect minority populations, and minority scholars who have made a contribution to education research and development."
---
AERA Award for Outstanding Publication 
Sociologist Mary Blair-Loy's most recent book, "Misconceiving Merit: Paradoxes of Excellence and Devotion in Academic Science and Engineering," has been selected as an Outstanding Publication in Postsecondary Education by the postsecondary division of the American Education Researchers Association.
---
NEH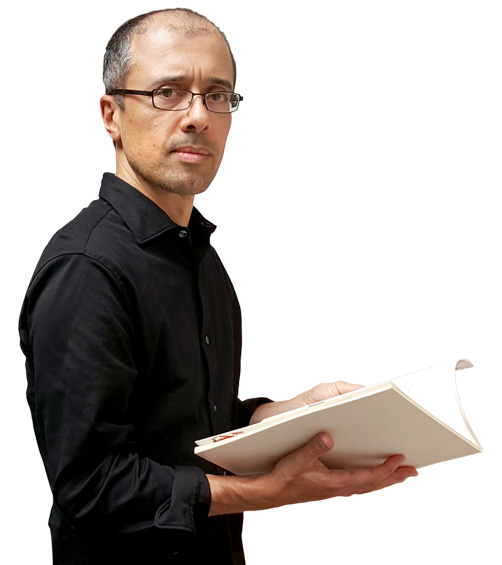 Summer Stipend
Congratulations to Ivano Caponigro of Linguistics on winning a Summer Stipend Award from the National Endowment for the Humanities.The NEH received more than 800 proposals and only 14% were selected. Caponigro will spend Summer 2024 working on his intellectual and personal biography of Richard Montague, the philosopher and logician who fathered formal semantics before he was murdered.
---
Rural Mental Health's Stressors, Barriers and Protective Factors
Dawn Morales, doctoral alum of Psychology – who is serving as program chief of the Office of Rural Mental Health Research, a part of the National Institute of Mental Health – is featured in a Q&A with the Rural Monitor, discussing recent stressors such as the financial impact of natural disasters on farmers and ranchers as well as the loss of revered elders in indigenous communities due to COVID-19. Morales also emphasizes the importance of cultural competence in mental healthcare and talks about rural-specific protective factors.
---
WRISE Announces 2023 Rudd Mayer Fellowship 
Economics undergraduate student Chelsea Idahosa is one of six selected for the 2023 Rudd Mayer Fellowship from the national nonprofit WRISE, or Women of Renewable Industries and Sustainable Energy. The fellowship covers the cost to attend the annual CLEANPOWER Conference and Exhibition. 
---
Undergraduate Scholars Honored for Living Out César E. Chávez's Values
Remembering one's roots and making progress toward the future has been at the core of UC San Diego's 22nd annual César E. Chávez month-long celebration. Four undergraduates, including Briana Gomez of Anthropology, were awarded scholarships as part of the annual event for their demonstrated commitment to the advancement of Chávez's core values on campus and beyond. 
---
Engage People by Keeping It Simple
Just as we all like comfort food for dinner, we all also like familiar and friendly words. Studies confirm that the shorter your sentence, the simpler your words, the cleaner the syntax, the fewer circuits readers have to recruit for processing. "Our minds want to do things with minimum energy," Piotr Winkielman of Psychology tells Psychology Today.
---
Venturing 'Into the Woods' with Muir Musical
This year's Mulr Musical was directed by fourth-year undergraduate student Molly Lasher of Communication and Theatre.
---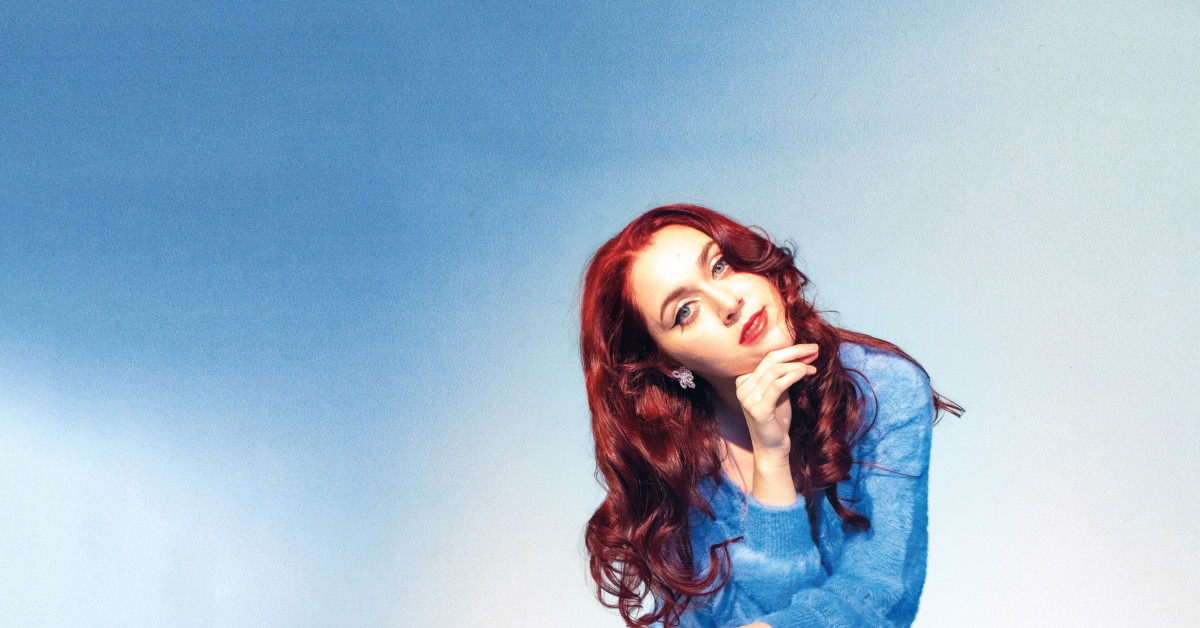 Comforts of Home
Communication alum Em Beihold '20 is a former Triton fencing champion turned pop star with chart-topping hits and talk-show appearances. Mental health is a common theme in her music, but what does her UC San Diego hoodie have to do with it?
---
The DeSantis Crackdown on Immigration
Wayne Cornelius of Political Science recently published a letter to the editor in The New York Times on the Florida governor's latest immigration measures: "The most immediate effect of this package of exclusionary measures may be on those seeking health care. I see immigrants every day during my hospital rounds. I wonder how many would be there if they were forced to report their immigration status. The chilling effect could be huge, and this would have significant adverse consequences for the health of Floridians in general."
---
Some Politics Is Local: Local Orientation in the U.S. Congress 
Pamela Ban of Political Science was featured in the Hoover Institution's workshop series on "Using Text As Data In Policy Analysis." Ban's current work uses large, novel datasets and text-as-data methods to understand how and why political actors such as legislators, bureaucrats, and interest groups search for and exchange information.
---
San Diegans React to Trump's Arraignment 
Thad Kousser of Political Science told ABC 10 News San Diego that while the arraignment of former President Donald Trump on criminal charges related to falsifying business records shows that no one is above the law, it may help Trump in his run for the presidency by focusing attention on him. "It's been beneficial to him in the past primary and by causing many Republicans to rally to his side. If he were convicted, it doesn't make him ineligible to run for president." Separately, Kousser also spoke with the Los Angeles Times, NBC7 and others about the race to replace U.S. Senator Dianne Feinstein.
---
The Most Delicious Way to Support Climate Initiatives
Student groups exhibited at this year's Sustainable Food Expo, sharing information on sustainable food resources on campus and beyond. Kieran Padgett, who is pursuing a major in cognitive and behavioral neuroscience, jointly offered by Cognitive Science and Psychology, represented the UC San Diego Food Co-Op, a nonprofit student-run restaurant working to provide affordable vegan options to students on campus. 
---
It's Never Too Late to Overcome Your Past and Go Back to School
"I want to inspire others who feel like they don't have any options because of their past mistakes," writes Stephanie Cagle, a junior majoring in Sociology and Communication, in the Union-Tribune. 
---
Poor Mental Health and the Justice System Kept Me Out of College. Now I'm Studying Abroad.
Political Science and Sociology undergraduate student Colleen Murphy – who transferred to UC San Diego from Grossmont with three associate degrees and became the president of the Underground Scholars Initiative, a student collective dedicated to creating a prison-to-school pipeline for justice-impacted students – reflects in the Union-Tribune on her life so far. This includes thinking back to her time at a shelter while pregnant: "I promised myself that I would transcend these circumstances and dedicate my life to creating more equitable outcomes within our society." Murphy will graduate this June.
---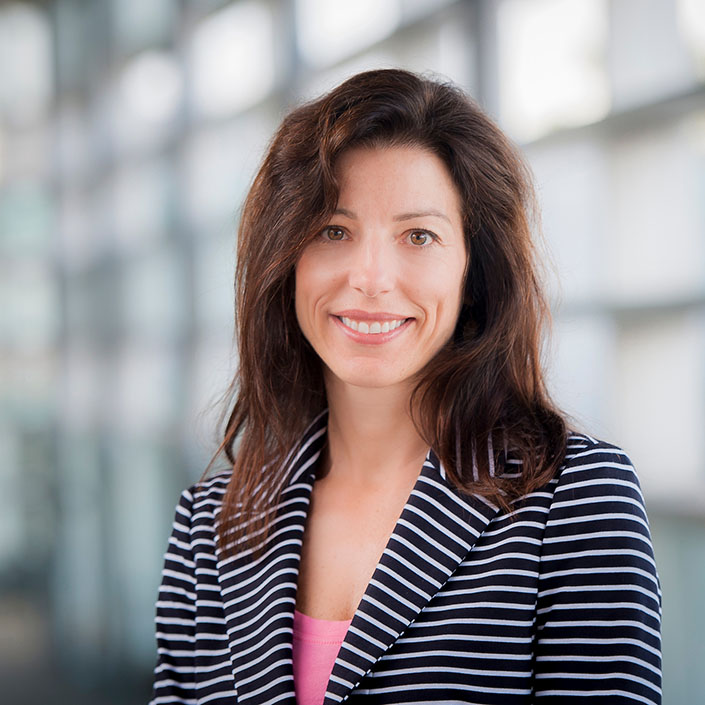 Datnow Elected to National Academy of Education
Amanda Datnow of Education Studies is one of only 18 exceptional education leaders to be elected to the National Academy of Education in 2023. Datnow, who is a Chancellor's Associates Endowed Chair and also associate dean of the School of Social Sciences, is in amazing company, with past elections of University of California President Emeritus Dick Atkinson of Psychology and Cognitive Science, Mike Cole of Communication and Bud Mehan of Sociology.
---
Economic Report of the President
Judson Boomhower and Valerie Ramey of Economics, as well as affiliated faculty Alexander Gelber, Joshua Graff Zivin and Allan Timmermann were among the UC San Diego scholars whose work was cited in the 2023 Economic Report of the President. 
---
33rd Annual Urban Expo
In case you missed the annual celebration from Urban Studies and Planning of creative, civically-engaged student research, you can check out pictures of EXPO 2023 at the link above and also watch video of this year's awards ceremony, with welcome by Social Sciences Dean Carol Padden and keynote by Design Lab Director Mai Nguyen.
---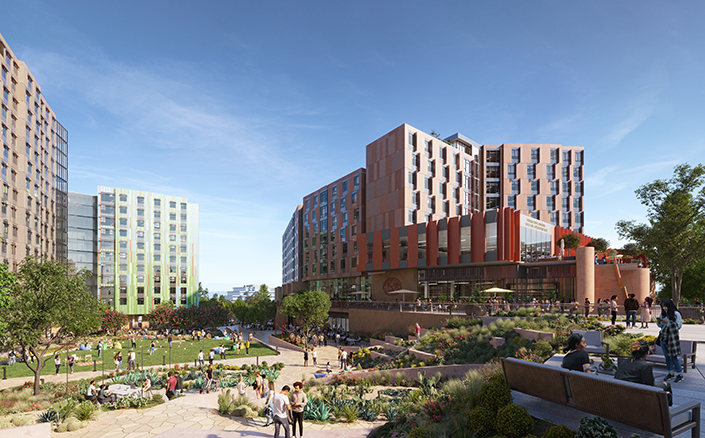 Two Transformative Campus Projects Get the Green Light 
The UC Board of Regents approved two key campus projects during the March meeting: Triton Center, a new integrated central hub for student support, and Ridge Walk North Living and Learning Neighborhood, which will include a new building for the Department of Economics. Construction on both projects is anticipated to start this summer. 
---
How Is AI Technology Being Implemented in K-12 Classrooms?
ChatGPT and Microsoft's Bing Chatbot are raising eyebrows as they make their way into educational settings. Amy Eguchi of Education Studies appeared on LAist 89.3 (formerly the Los Angeles-area NPR affiliate known as KPCC) to discuss the future of AI in classrooms. 
---
The Future of American Democracy
A 23-minute chat on UCTV on meeting challenges to our democracy – between Thad Kousser of Political Science, who is also serving as co-director  of the  Yankelovich Center for Social Science Research at UC San Diego, and three election officials.
---
Three Years of COVID Have Changed Us. We're Still Understanding How.
Karen Dobkins of Psychology speaks with the Union-Tribune about how differently introverts and extroverts experienced isolation. 
---
Here's How San Diego County Spent $1.4 Billion in COVID-19 Aid, and What It Could Mean for the Future
Jeffrey Clemens of Economics weighs in, in the Union-Tribune, with analysis of U.S. Treasury data on COVID-19 aid to state and local governments that he compiled and studied.
---
Political Scientist Says Biden's Trip to San Diego with Prime Ministers Is 'Kind of Huge'
Erik Gartzke of Political Science spoke with ABC10 about President Joe Biden's visit to San Diego with the prime ministers of the United Kingdom and Australia: "This is a very, very important meeting that's going to shape the future of security across the world's largest ocean expanse, and it's happening here in San Diego and that's not an accident."
---
Confessions of a Fainthearted Student Farmer: Strawberry Fields Forever
Undergraduate student Phoebe Skok – who is majoring in Anthropology/Climate Change and Human Solutions and also minoring in Linguistics – gives a firsthand account of some unexpected lessons from enrolling in the Climate Justice Action Resilience Scholars (CJARS) experiential course offered by Anthropology and Urban Studies and Planning.
---
The Media Swirl
Communication doctoral alum Carol Vernallis has published a book with Duke Press tackling the complexity of the contemporary media landscape. "By creating our own content and knowing what corporations, the wealthy and the government do through media," Vernallis contends, "we can create a more just world."
---
This Is Trump's 'Magic Trick'
New York Times columnist Thomas B. Edsall asked Gary Jacobson of Political Science about Trump's 2024 strategy.
---
City Council's Rules Committee Advances New 'Safe Parking' Lot in Clairemont
A KFMB story on the city's plan to open a safe parking lot in the Clairemont neighborhood for people who sleep overnight in campers or other vehicles cites research from the Homelessness Hub in the Department of Urban Studies and Planning. A three-year evaluation of the safe parking program to review the program's effectiveness, the study found that 70% of program participants are experiencing homelessness for the first time and that more than 25% are older than 60, with nearly half older than 50. 
---
Can Dogs Talk By Pressing Buttons? What Science Says About The Debate. 
The Washington Post features research led by Federico Rossano of Cognitive Science, "a large study underway at UC San Diego [that] is trying to determine whether the buttons can enable dogs to communicate meaningfully." 
---
Helping the 'Unbanked'
As California mulls entering the banking business to serve disadvantaged consumers, KPBS sought out the expertise of economist James Hamilton. "Where a public bank gets its money to lend and how transparent it is will be important," Hamilton said. "A public banking system could mask lending practices that deserve public oversight."
---
'My Mind Is Completely Shot'
An Ottawa Citizen story, which also ran in The Province, The Edmonton Journal and Calgary Herald, about the complex case of a transgender woman seeking assisted suicide for psychological suffering under Canada's "MAID" law includes the expertise of Andrew Scull of Sociology. "Our understanding of mental illness remains so primitive," said Scull.
---
Unions and Environmentalists Push for California Referendum Reform 
Assembly Bill 421, reports the Los Angeles Times, mandates that at least 10% of petition signatures must be obtained by unpaid volunteers and that paid signature gatherers must be educated about  prohibited activities. "Dissatisfaction with paid signature gatherers is as old as direct democracy itself," Thad Kousser of Political Science told the paper. Kousser also commented to CBS News about Governor Gavin Newsom's choice to skip the State of the State speech and tour California instead, and he spoke with NBC7 about Newsom's tweet that "California won't be doing business with Walgreens," when the company announced it would not sell abortion pills in 20 states where abortion is outlawed or restricted.
---
San Diego Police Host Meetings on Smart Streetlights for Community Input
A KPBS report on the proposed use of streetlights equipped with surveillance cameras and license-plate readers included commentary by Lilly Irani of Communication. Irani, who is also a member of the TRUST Coalition, which advocates for transparent and responsible use of surveillance technology by law enforcement. "One of the things that we just don't know," Irani said, " is what exactly is the public safety problem that the police are trying to solve."
---
2 College Friends Created Energy Gum and Mints That Got The Attention of Kevin O'Leary and Robert Herjavec on 'Shark Tank.
Alumni and friends Kent Yoshimura (Cognitive Science) and Ryan Chen (Economics and Chemistry) came up with the idea of making caffeinated gum in 2013 and co-founded Neuro in 2015. In 2020, they appeared on "Shark Tank" and gained the support of two sharks that helped them grow their business, Business Insider reports. Yoshimura, 34, and Chen, 33, met at UC San Diego. There's also a campus profile about the pair. 
---
America's Other Great Migration
The Economist reports on research co-authored by economist Samuel Bazzi of the School of Global Policy and Strategy and the Department of Economics, showing how white migrants from America's South between 1900 and 1940 turned politics rightwards in the areas where they migrated.
---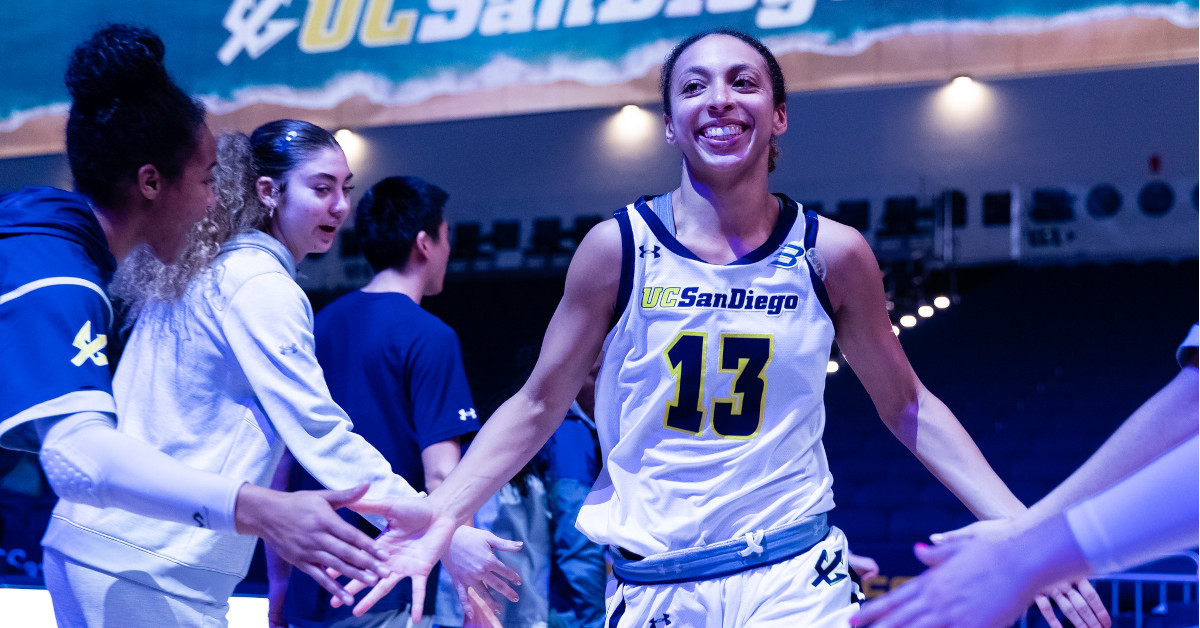 For the Love of Family
Human Developmental Sciences alum Sydney Brown, now working on a master's in public health, is featured for her inspirational story and her continued accomplishments as a scholar and athlete on the women's basketball team. As an active leader in UC San Diego's Triton Athletes' Council (TAC), Brown has helped to organize community events and fundraisers to support a range of causes. But the event closest to her heart is the Kristin Brown LUNGevity Walk, which she created to honor her mother's legacy and raise awareness about the importance of lung cancer screening and education, even for those who don't smoke.
---
Neil Smith Charts the Future of Cyber-Archaeology
Anthropology alum Neil Smith volunteered for his first field expedition abroad when he was 19 and a sophomore, responding to Thomas Levy's call for students interested in an excavation in southern Jordan. Today, Levy and Smith co-direct a center dedicated to studying, digitally preserving and sharing endangered cultural sites around the Eastern Mediterranean called the Center for Cyber-Archaeology and Sustainability at the UC San Diego's Qualcomm Institute.
---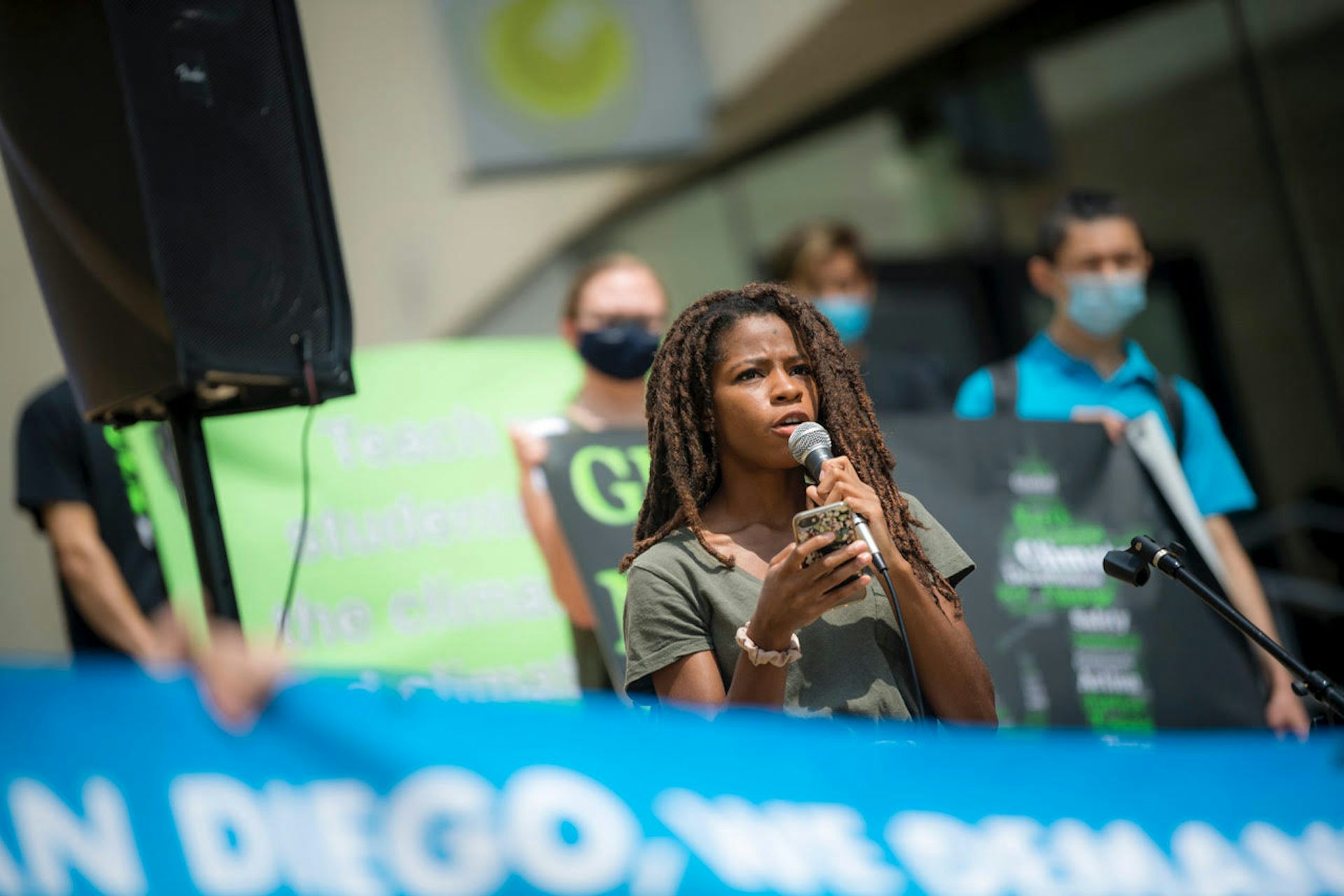 3 Reasons Local Climate Activism Is More Powerful Than People Realize
"Group action targeted at local decision-makers is a time-honored tradition – and I believe necessary in the current political environment for action on climate change," writes Adam Aron of Psychology in The Conversation. The piece, which draws on research Aron did for his new book, "The Climate Crisis," was picked up by Salon and other outlets.
---
Breaking Barriers with Philanthropic Support
School of Social Sciences
' alumni, friends and philanthropic partners came together to make an incredible impact, raising nearly $100 million since the Campaign for UC San Diego began a decade ago, to support work on vital social issues.
---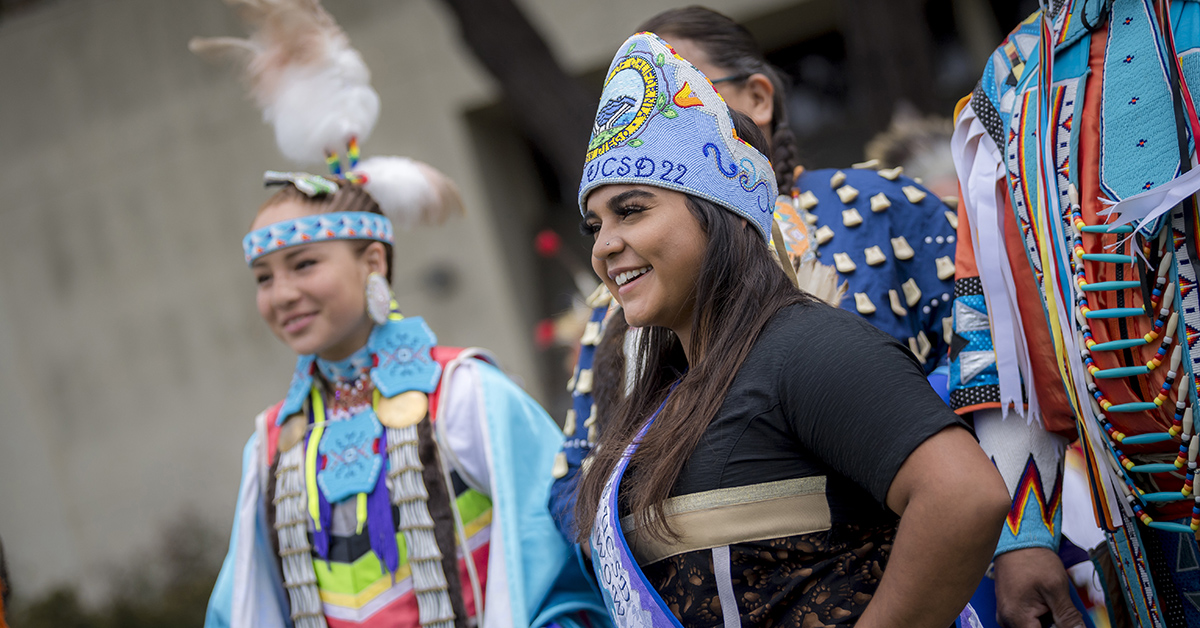 Native American and Indigenous Studies Offers New Minor and New Doctoral Certificate
Students at UC San Diego can now study Indigenous communities in the United States and abroad by adding a concentration in Native American and Indigenous Studies (NAIS) to their degrees. Undergraduate students can pursue a minor. And, unusually, graduate students in any department at UC San Diego can complete a certificate in NAIS. The UC San Diego Today story features Andrew Jolivétte, chair of Ethnic Studies and director of the NAIS program, along with Sierra Sims, a doctoral student in Ethnic Studies pursuing the certificate, who was drawn in part by the program's diverse faculty, and recent Communication alum  Moriah HanJiaXiu Hayes, who picked up an NAIS minor before graduating.
---
San Diego Has a New Poet Laureate. But He Sees You as the Voice of the City. 
Jason Magabo Perez – a doctoral alum of both Communication and Ethnic Studies, as well as an undergrad alum of Political Science – is proud of his new job with the City of San Diego, a two-year appointment to write poems, hold workshops and add to the cultural richness here. "It's affirming," he said. "I've done this work for so long." Born in Detroit, the son of Filipino immigrants, he spent his teen years in Oceanside and recalls being involved in social-justice campaigns during his time at UC San Diego. An associate professor at CSU San Marcos now, Magabo Perez made his first official appearance during Mayor Todd Gloria's State of the City Address with his poem "We Draft Work Songs for This City," which you can view on YouTube.
---
Social Sciences' Year in Stories, 2022
A look back at the past year: just a few of the ways we made an impact and made a difference, how we stood up and stood out, from January through December 2022.
---
---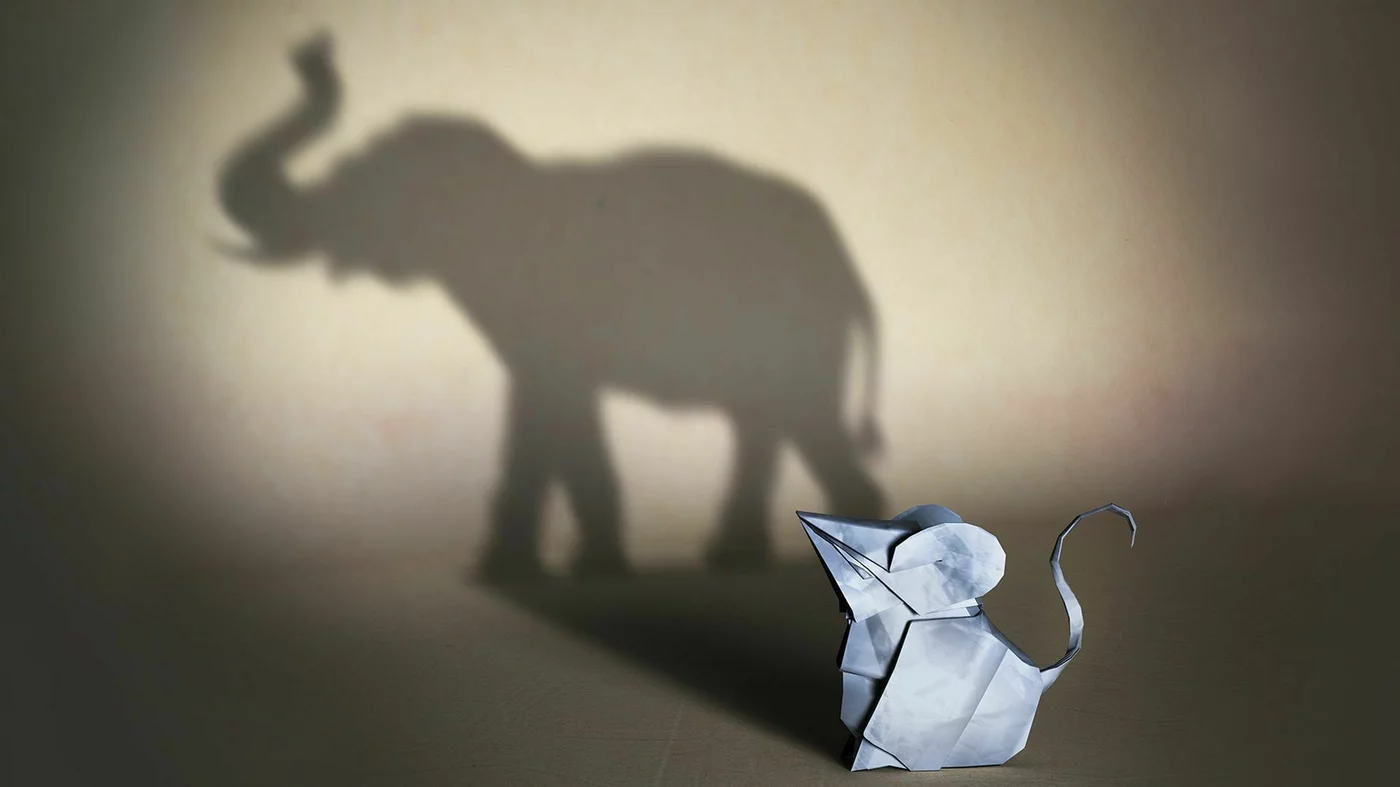 Does Language Shape How We Think?
Lera Boroditsky of Cognitive Science "discusses how even small variations in language may mean big distinctions in how we experience the world" in a TED Radio Hour on NPR. You can listen to the audio at the link above or you can read the transcript. 
---
​​​​​​​Signing in the City of Light 
Flying to France to study American Sign Language (ASL) might seem strange at first glance. But, says Peggy Lott of Linguistics, setting a UC San Diego Global Seminar in sign language studies in Paris was far from random. The story, written by undergraduate student Phoebe Skok – who is earning a major from Anthropology in Climate Change and Human Solutions and a minor in French from Linguistics – also features Linguistics students Koes Koes and Haley Pritchard, both of whom were part of the 2022 cohort. "I highly recommend students enroll if they have even a passing interest in linguistics, ASL or Deaf culture," Lott said. 



---
Rancho Peñasquitos Man Working With Thousands Online to Help Earthquake Victims
NBC7 celebrates the efforts of Alihan Polat, who teaches GIS in the Department of Urban Studies and Planning, to help victims of the devastating earthquakes in Turkey and Syria. Polat, who grew up in Turkey, says he didn't know how to react at first: "You're far away, thousands of miles away and I don't really have search and rescue skills. But, I have digital skills." Within a matter of days, Polat and others on Discord were able to create an interactive tool that uses social media posts to connect resources with those who need them most.
---
Are Companies More Likely to Fire Older Workers in Mass Layoffs?
A Marketplace report on whether older workers are more vulnerable during times of economic uncertainty includes research co-authored by Gordon Dahl of Economics – a working paper from the National Bureau of Economic Research that looks at age-discrimination charges filed with the Equal Employment Opportunity Commission between 2005 and 2015. Dahl and his co-author find that not only does the number of cases filed go up in a poor economy but also, importantly, the number of meritorious cases.
---
Peter Irons Honored at San Diego Day of Remembrance
On the 40th anniversary of the historic "Coram Nobis" court cases, political scientist Peter Irons was honored for his work in overturning, with his legal team of Nikkei attorneys, the WWII convictions of Fred Korematsu, Gordon Hirabayashi and Min Yasui in 1983. In the words of the Japanese American Historical Society of San Diego, the organization celebrating Irons' efforts this time: "His research proved that the forced removal and incarceration of Japanese Americans was not a military necessity, and was, in fact, illegal." Also: Irons published a first-person remembrance of Korematsu as an "activist for all Americans" in the San Diego Union-Tribune. 
---
How to End the War in Ukraine 
"The first year of the Russian invasion of Ukraine saw dramatic swings in military fortunes – and has revealed that, when it comes to its military and its economy, Vladimir Putin's Russia is but a pale shadow of the Soviet Union," writes Branislav Slantchev of Political Science in an opinion piece in the San Diego Union-Tribune. "For peace to have any chance, Putin's war expectations must be reduced and the uncertainty about the war's trajectory must be resolved on the battlefield. This requires the West to signal unwavering support for Ukraine as well as supplying all the required weapons, ammunition and logistical support right now."
---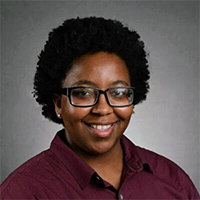 Graduate Students Recognized as Equity and Diversity Champions
Five UC San Diego graduate students are joining the ranks of the Bouchet Graduate Honor Society, a distinguished organization that applauds scholars whose commitment to diversity, leadership and academic excellence pushes the boundaries of doctoral education. Alicia M. Wright of Anthropology is among the students being honored. Wright's doctoral research investigates the relationship between Black Deaf signers and hearing interpreters in the United States through the lenses of identity, ideology, neutrality and language access. 
---
Stories of Resistance: Amplifying Black Voices on Campus
This year's Black History Month, on campus and nationally, was centered on the theme of "Black Resistance." UC San Diego Today spoke to a selection of students, staff and faculty "who are living out the theme" in a variety of ways, from their research topics to their personal passions – including Psychology undergraduate student Angela Chapman and Education Studies doctoral student James Crawford.
---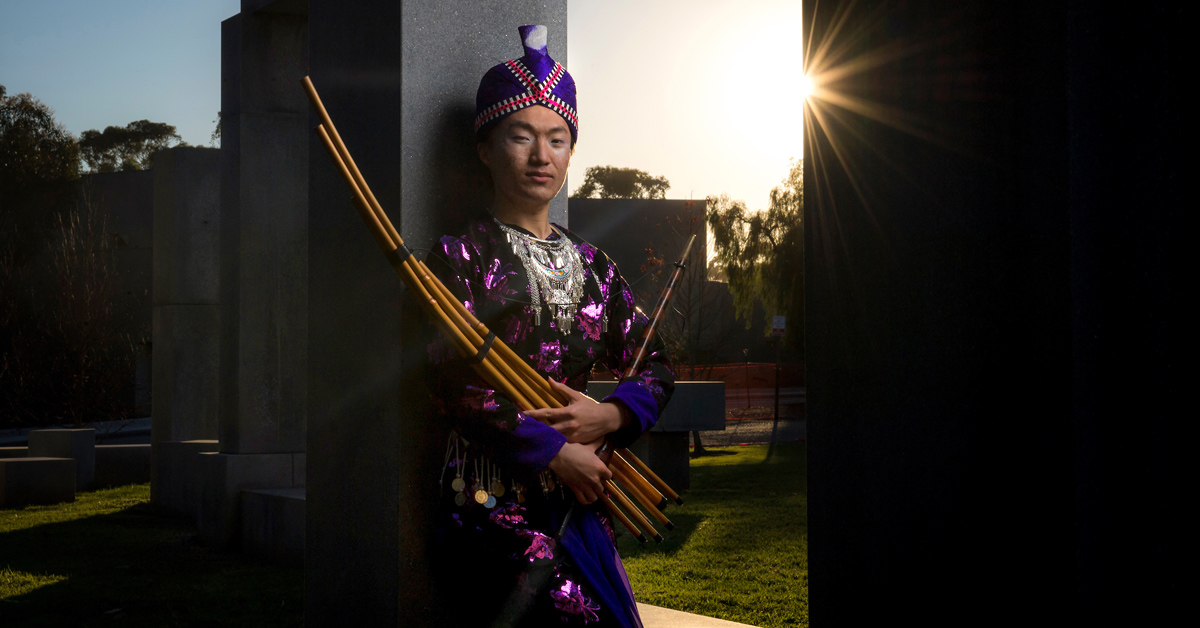 Enhancing the Experience of Diverse Asian American and Pacific Islander Students
There aren't many Hmong students at UC San Diego, but that didn't deter Eugene Tsim Nuj Vang of Ethnic Studies from deciding to enroll. Instead, Vang treated it as a challenge and helped to launch a Hmong Student Association to unite the approximately two dozen students who shared their identity. "Connecting with other Hmong students allowed me to find a home here on campus," says Vang, who is featured as part of a story about UC San Diego's new designation as an Asian American and Native American Pacific Islander Serving Institution. 
---
How Did TikTok Bans Go Viral in State Legislatures? 
The movement to ban Tik Tok on the devices of government employees has recently gained significant traction, but why? FiveThirtyEight sought out the expertise of political scientist Thad Kousser and reports that "the political stars may be aligning to make the bans an appealing issue for both parties." Separately, among other media appearances, Kousser also commented on President Biden's State of the Union Address to CBS8, noting that Biden's calls for abortion rights, an assault weapons ban and higher taxes on the rich were policies already in place in California, and he commented on the race for U.S. Senator Dianne Feinstein's seat to the Santa Cruz Sentinel and the Los Angeles Times, among others.
---
What to Expect in the Second Year of the Russia-Ukraine War
The most important lesson from the first year of the Russia-Ukraine war is that Russia is "utterly incapable of mounting large offensive operations," said political scientist Branislav Slantchev to The Hill. "Their only hope is the West will wobble and collapse [and] I don't think this is going to happen."
---
Will California Continue to See a Population Decrease? San Diego Leaders Discuss
California's population shrank by more than half a million people during the first two years of the pandemic. Can we expect this trend to continue? As part of the San Diego Union-Tribune's Econometer panel, James Hamilton of Economics said: "The high cost of housing, taxes, traffic congestion, and burdens of running a business in California have been leading people and businesses to relocate to states like Texas and Florida. California could fix all these problems. But until we do, I don't expect population growth to return to its historical pace." Hamilton was also part of the Econometer panel debating whether tipping has gotten out of control. 
---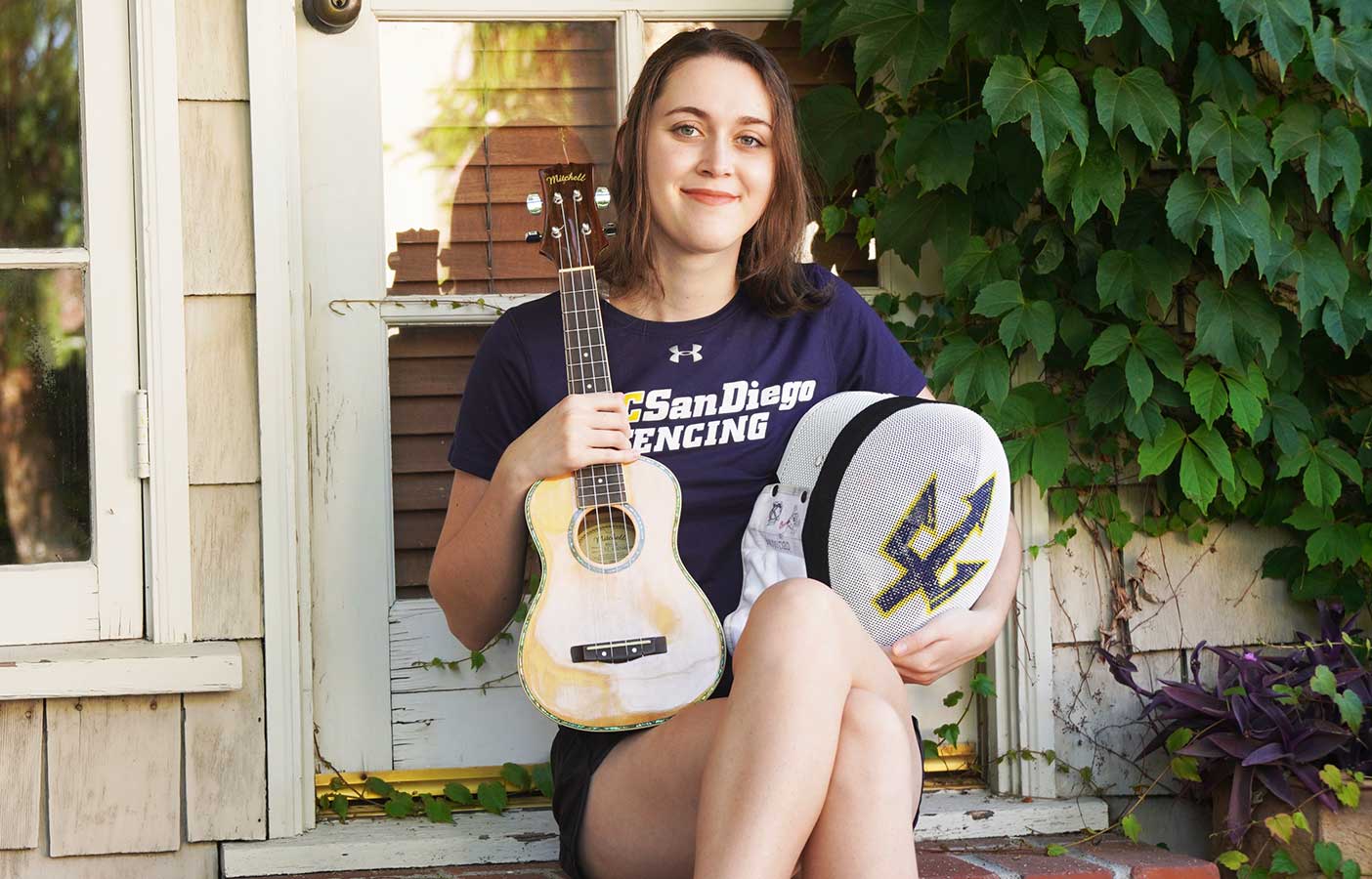 Stephen Sanchez and Em Beihold: 'Until I Found You' 
Communication alum and popular singer-songwriter Em Beihold performed on the Late Late Show with James Corden. You can watch the entire performance on CBS (linked above) or directly on YouTube. Beihold graduated from UC San Diego in 2020; here's a campus story highlighting Beihold's many talents. 
---
The Conservative Challenge to Liberalism Goes Deeper Than Self-interest
"Two new high-quality studies suggest that American conservatives are more committed than liberals to two important procedural norms – federalism and free speech – independent of whose partisan interests they serve," writes Washington Post columnist Jason Willick.One of these papers is co-authored by Margaret E. Roberts of Political Science with colleagues at Stanford University. Their study measured the propensity of Democrats and Republicans to remove partisan misinformation on social media, and the differences are stark. 
---
The Growing, UC San Diego-Backed Migrant Community in Tijuana
"A massive, already operational migrant community is being constructed in Tijuana, thanks to a pastor, his charitable work, and a groundbreaking partnership with UCSD's Center on Global Justice," reports San Diego Magazine. The in-depth feature on the innovative UC San Diego-Alacrán Community Station – a part of the Community Stations initiative within the Center on Global Justice – quotes at length the center's founding director, Fonna Forman of Political Science, and the center's director of urban research, Teddy Cruz of Visual Arts. The UCSD-Alacrán station, the magazine says,  is "much more than a migrant shelter" and is "the first project of its scope in Mexico." 
---
Why Republican-Leaning Areas Saw a Rise in Births After Trump's Election
A study co-authored by Gordan Dahl of Economics suggests that increased economic optimism among Republicans motivated them to have more children relative to Democrats. "The size of the change is equivalent to changes in birth rates that occur after economic shocks or in response to policies designed to affect birth rates." Reported by SWNS, the story was picked up by the Sacramento Bee, the Independent in the U.K, (linked above)  and Yahoo! Finance, among other outlets. 
---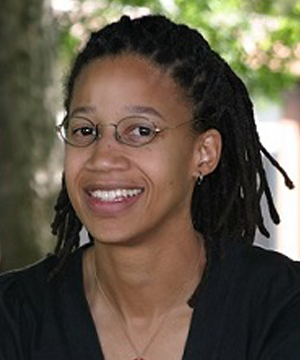 First Provost of Eighth College: Angela Booker
Angela Booker of Communication, an active, long-time member of the Democracy Lab in the Comm Dept. and also co-director of the Black Studies Project, has been appointed the inaugural provost of Eighth College. The college's theme is "Engagement and Community."
---
Brazil's Economic Challenges Are Again Lula's to Tackle – This Time Around They're More Daunting
Having studied Brazil in their economic research, and having lived in the country for several years by birth or by choice, Marc-Andreas Muendler of Economics and doctoral candidate Carlos Góes argue in an article for The Conversation that it will not be easy for Luiz Inácio Lula da Silva – now in his third term as president of Brazil – to fulfill the economic promises he made on the campaign trail. 
---
2023 RHSU Edu-Scholar Public Influence Rankings
Mica Pollock of CREATE and Education Studies has once again been recognized in Education Week as one of the nation's most publicly influential university-based scholars. Out of more than 20,000 scholars in the United States who qualify, Pollock is one of 200, the ranking asserts,  doing "the most to shape educational practice and policy."
---
'Talking' Pets: The Citizen Science Project that Could Reshape What We Know about Animals and Language
Frederico Rossano of Cognitive Science is featured on WHYY for ongoing research with dogs and cats using soundboards to communicate. You can also listen to the entire "Communicating with Animals" episode on NPR's The Pulse podcast. 
---
This Land Becomes Their Land. New U.S. Citizens Hit a 15-Year High
The Biden administration has taken several steps to streamline the citizenship process, such as simplifying forms and redirecting interviewees from cities whose immigration offices are stretched to those that have capacity. These initiatives are a reversal of the previous administration's policies, which made the legal immigration process more cumbersome. "Deliberately depressing naturalization rates was one of the most shortsighted strategies pursued by the Trump administration," political scientist Wayne Cornelius told the New York Times. Separately, Cornelius also published a letter to the editor in the Times, urging fixes to the asylum-seeking process to help alleviate the "inevitable humanitarian crisis at our southern border"
---
Predict Who Your Frie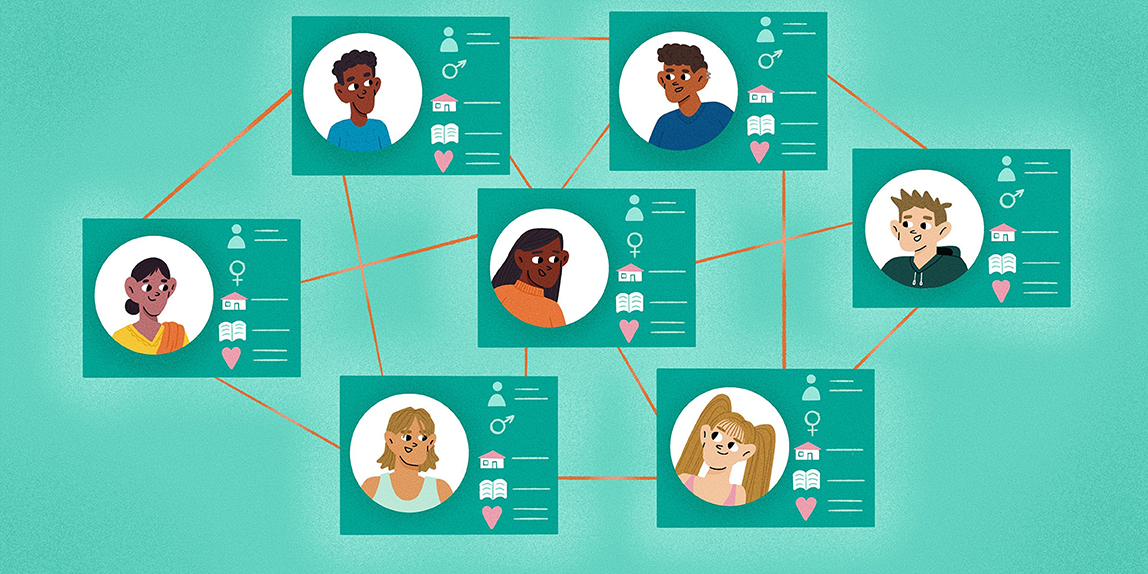 nds Are?
Alison Black of Education Studies co-authored an article on core concepts in social-network analysis and why it matters in the innovative open-access journal Frontiers for Young Minds. The journal – in which "distinguished scientists are invited to write about their cutting-edge discoveries" – pairs authors with kid reviewers to help share science "in a language that is accessible for young readers."
---
Russia Is Planning a  Major Offensive. Here's What That Might Look Like.
Analysis of the Russia-Ukraine war in The Hill sought out the expertise of political scientist Branislav Slantchev, who said that to beat back the renewed Russian effort, Ukraine will have to go on the offensive again. "Neither side is close to the objectives they have," Slantchev said, "in the sense that the Russians still need to conquer territory they claim is theirs and Ukrainians need to liberate territory that the Russians have taken."
---
In State Legislatures, Old Rivalries Are Reheated by National Politics
A New York Times story on the "nation's barbed political divide, which splinters along the rural-urban axis as well," cites forthcoming research co-authored by political scientist Thad Kousser, co-director of the Yankelovich Center for Social Science Research, showing that, between 1921 and 1961, state lawmakers deliberately underfunded cities with more immigrant and nonwhite residents. The story also quotes Kousser and cites some of his earlier research on the urban-rural divide.
---
Is Math Invented or Discovered?
Rafael Nuñez of Cognitive Science recently participated in a "Scientific Controversies" event at Pioneer Works in Brooklyn, N.Y., where he, another guest and the scientist-host discussed the origins of math. You can watch the video of the conversation on YouTube.
---
A Virtual Visit to T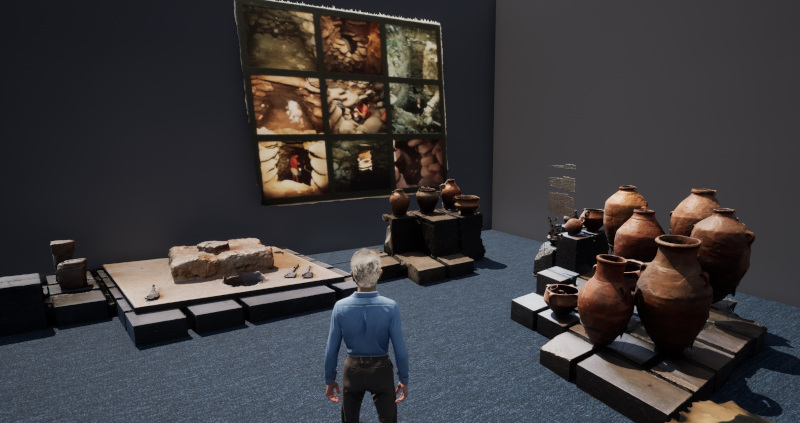 el Dan
"VR is the ultimate tool for sharing and conserving archaeological data. It enables people to experience cultural heritage sites from any Xbox or gaming computer, without traveling thousands of miles," says Tom Levy of Anthropology and the Center for Cyber-Archaeology and Sustainability, in an American Society of Overseas Research (ASOR) article featuring his virtual re-creation of the Tel Dan archaeological site in Northern Israel. 
---
2023's Best & Worst Metro Areas for STEM Professionals
Mary Blair-Loy of Sociology contributed her expert opinion in a recent WalletHub article discussing the challenges of being a professional in STEM. "Many STEM jobs are not conducive to work-life balance," Blair-Loy says. "Research using longitudinal (over-time) data on a nationally representative sample of STEM professionals finds that 43% of women and 23% of men leave full-time STEM employment after having their first child."
---
UC San Diego Celebrates Fast-Acting Heroes
Among the people honored for saving a life on campus: Cognitive Science undergraduate student Kimberly Holland, who helped bring back the pulse of a person who collapsed at Canyonview Aquatic Center during the summer's Transplant Games. 
---
Five Podcast Episodes to Listen to During Black History Month
For Black History Month, KPBS highlights five Cinema Junkie episodes about Black culture and history. Among them is the episode titled "Black People and a Sense of Place," with Communication doctoral alum Caroline Collins.
---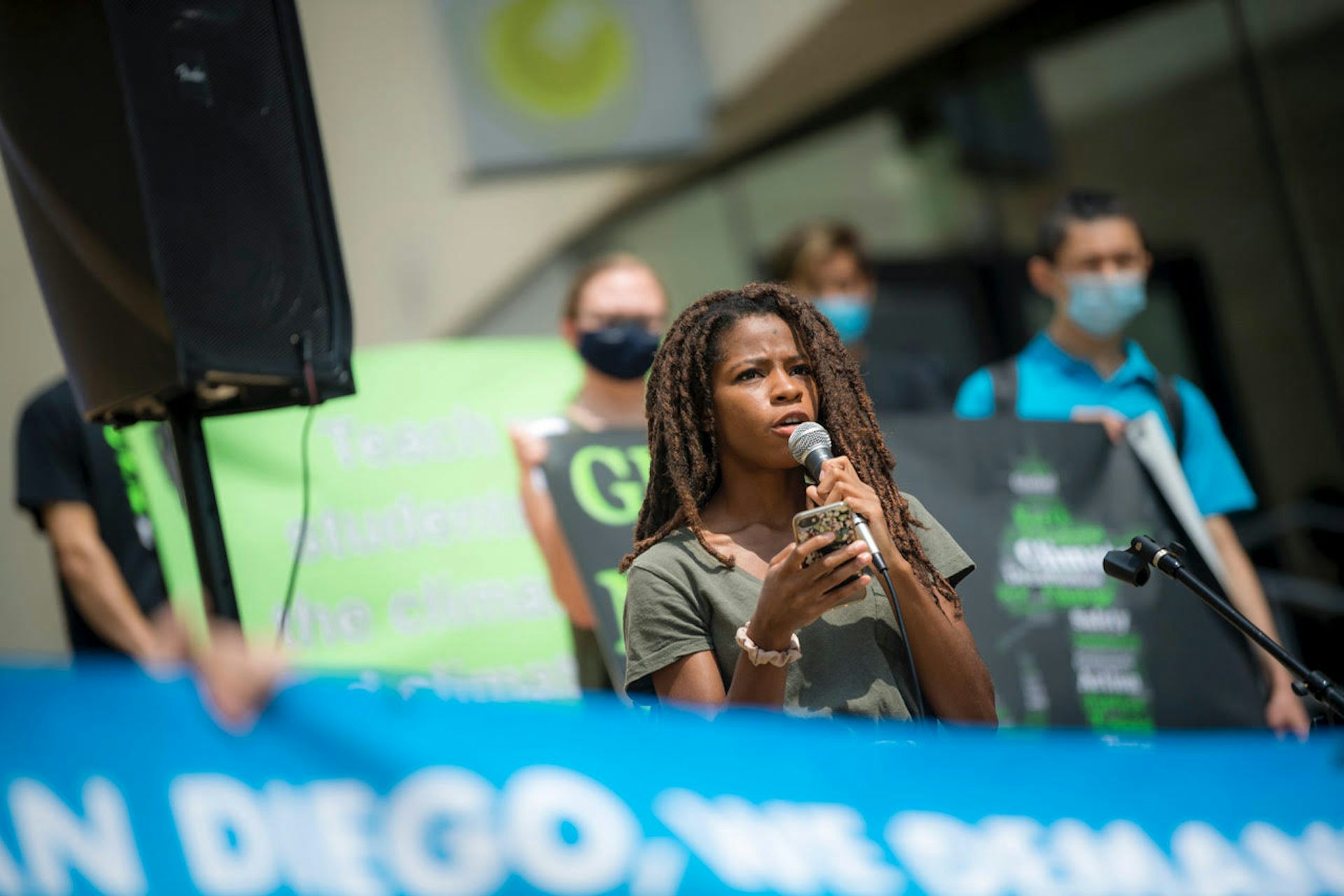 3 Reasons Local Climate Activism Is More Powerful Than People Realize
"Group action targeted at local decision-makers is a time-honored tradition – and I believe necessary in the current political environment for action on climate change," writes Adam Aron of Psychology in The Conversation. The piece, which draws on research Aron did for his new book, "The Climate Crisis," was picked up by Salon and other outlets.
---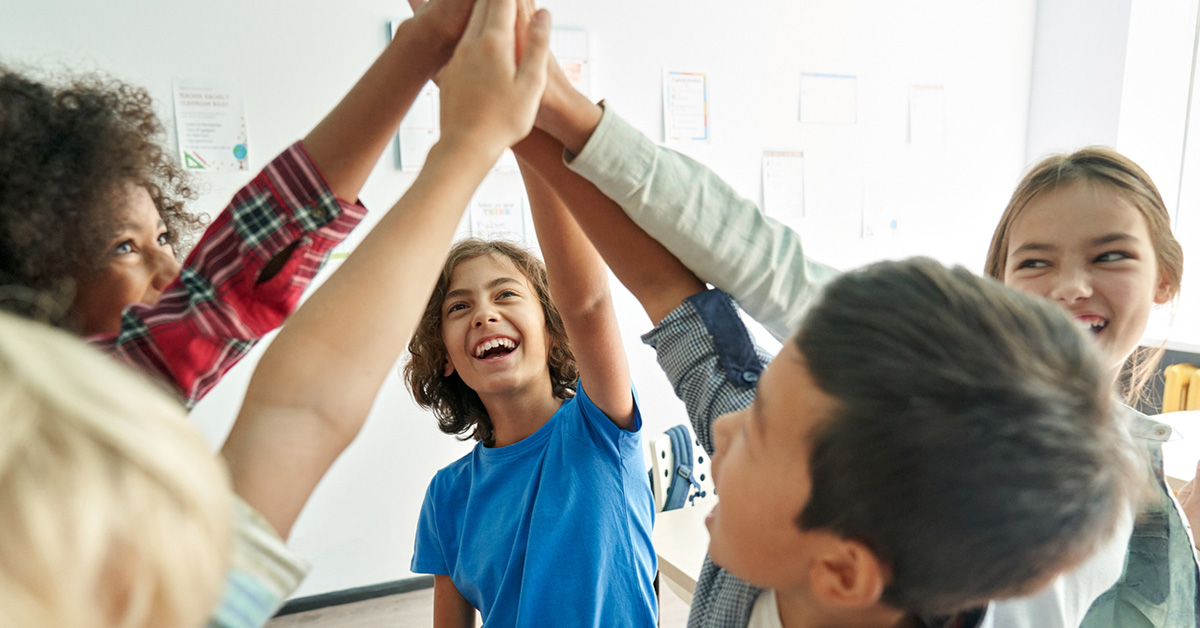 California Team Awarded Federal Grant to Uncover Pandemic Impact on PreK-12 Students
The U.S. Department of Education's Institute for Education Sciences has awarded a $3 million grant to a research team led by the Public Policy Institute of California, UC Berkeley School of Education, UC San Diego  and California Department of Education to conduct a three-year study of pandemic recovery and equitable outcomes across 1,000 PreK-12 districts in the state. Co-PI Julian Betts of Economics and the San Diego Education Research Alliance (SanDERA) said: "Our contribution at UC San Diego will be to test which types of student support programs are making the biggest difference in helping students get back on track."
---
Two Gifts Help Establish San Diego's First Large-Scale, University-Based Resource on Homelessness
UC San Diego has launched the region's first large-scale, university-based research and data hub focused exclusively on homelessness, thanks to campus friends Phyllis and Dan Epstein and Hanna and Mark Gleiberman. Each couple has donated $1 million to the university to establish the Homelessness Hub, which will serve as a non-partisan hub for research, education, policy and action on homelessness in the Department of Urban Studies and Planning. "It's not research for research's sake," said USP's Mirle Rabinowitz-Bussell in the San Diego Union-Tribune. "Our questions aren't driven by the research team, but conversations with different community partners who say, 'We've got a program. How is it working? How can it work better?" The launch of the Homelessness Hub was also covered by KPBS, La Jolla Light, Del Mar Times and more. Rabinowitz-Bussell is co-director of the endeavor with Leslie Lewis, also of USP. The Homelessness Hub received early seed-funding support from the Yankelovich Center for Social Science Research at UC San Diego.
---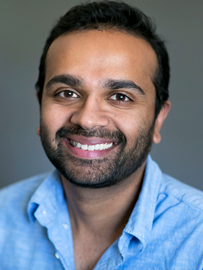 VoxDev's Most-Read Article 
Prashant Bharadwaj of Economics is co-author, along with a Stanford colleague, of VoxDev's most-read article, "Drawing the Line: The Short- and Long-term Consequences of Partitioning India."
---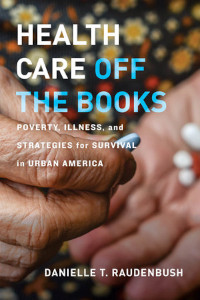 Health Care Off the Books
If people living in the United States don't have access to health care, what do they do when they get sick? That's one of the fundamental questions that Danielle Raudenbush of Sociology has been working to answer, first by conducting fieldwork with low-income African Americans in a public housing development and now with Mexican immigrants in San Diego. "I think until we really understand the roots of health inequality, until we really understand how people are getting care, or are not getting care, or the informal strategies they're using, we won't be able to effectively address these problems."
---
9 Ways to Be a Better Conversationalist 
People consistently underestimate how much other people like them, a phenomenon social psychologists have dubbed "the liking gap." Research also shows that we underestimate how much others think of us after a conversation. "Many people spend a lot of time evaluating themselves or thinking about what other people will think of them. In general, this interferes with connecting with others," says Gail Heyman of Psychology in Popular Science. 
---
Tackling Sexual Harassment Could Bring Sizeable Economic Dividends 
"Five years after the MeToo movement gripped the world, the problem of sexual harassment continues to dog the economics profession," reports the Economist. The story cites research by UC San Diego economist Gordon Dahl and Matthew Knepper of the University of Georgia showing that workers' fears of being unemployed may help drive underreporting. Dahl and Knepper's study also shows the way to possible solutions: They find that before unemployment benefits were cut in North Carolina in 2013, workers were more likely to report harassment.
---
A World Gone Mad: Schizophrenia and a Journey Through California's Failed Mental Health System 
"The great failure of public policy over the last 50 years is how we discharged people from mental hospitals with no replacement," Andrew Scull of Sociology told the Los Angeles Times. The in-depth feature quotes not only Scull, who has for decades been studying the history of mental illness and its treatment, but also UC San Diego sociologist Neil Gong, whose in-progress book examines inequality in mental health care.
---
Only One Safe Parking Lot for Homeless People in San Diego Accepts RVs 
A story in the Los Angeles Times and the San Diego Union-Tribune reports that in 2022, the San Diego City Council agreed to fund 24-hour service at a safe parking lot in Mission Valley after the release of a study by the Homelessness Hub/Department of Urban Studies and Planning. Among the findings in the two-year study was that RV owners strongly wanted a parking lot where they could stay around the clock.
---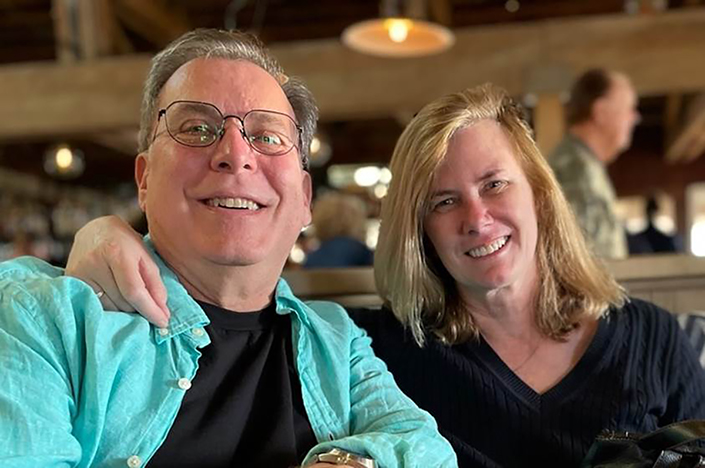 A Legacy of Support for UC San Diego Students
Retired lecturer Peter Galderisi, and his wife, Holly Gottschalk Galderisi, have designated support to internships for undergraduate students in the Krinsk-Houston Law and Politics Initiative within the Department of Political Science, as well as to scholarships for women scholar-athletes.
---
Partisan Gap on Trust in U.S. Elections Has Grown Even Wider, Survey Finds
While Democrats and independents reported greater confidence in election accuracy and integrity after the 2022 midterms, Republican confidence did not increase – widening the partisan gap. This is one of the key findings of a national survey from the Yankelovich Center for Social Science Research at UC San Diego, led by political scientist Thad Kousser. A more hopeful finding, with important implications for solutions: Real-world public information efforts to assure voters of election safeguards create an uptick in confidence across the political spectrum. The research was featured in The San Diego Union-Tribune and on KPBS Midday Edition. 
---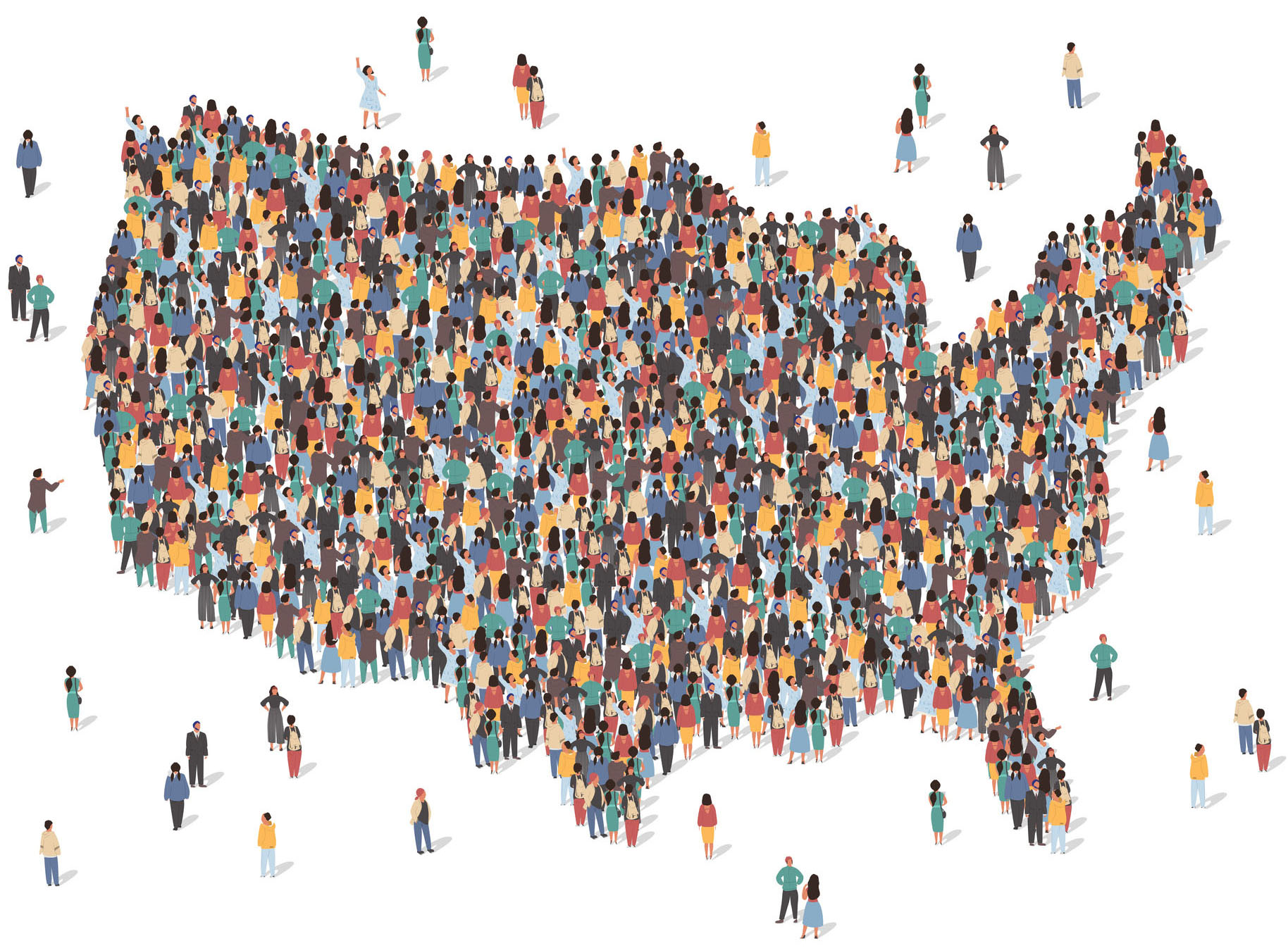 Voting Boost
Election research pioneered by political scientist Zoltan Hajnal, co-director of the Yankelovich Center for Social Science Research, is not only having a real-world impact in California but is starting to take root beyond the state. In the 2022 midterms, voters approved measures requiring that municipal elections be held on the same day as state or national races – a move that is expected to significantly boost turnout and broaden the electorate. The story was also distributed by the University of California. 
---
 Curse Words Around the World Have Something in Common (We Swear)
Ben Bergen of Cognitive Science comments on a study about curse words worldwide in a New York Times piece. "What this paper finds for the first time is that taboo words across languages, unrelated to each other, may pattern similarly," Bergen says. 
---
How Big a Comeback Did Ticket Splitting Make This Year?
Gary Jacobson of Political Science provided his expert opinion in a Governing piece that discusses an increase in ticket splitting in this year's elections. Separately, research by Jacobson was referenced in a Bloomberg analysis of the midterms that ran in the  Washington Post and, looking ahead to 2024, Jacobson spoke with New York Times columnist Tom Edsall about fractures in the Republican party and the possible effects of former President Donald Trump's bid for the presidency.
---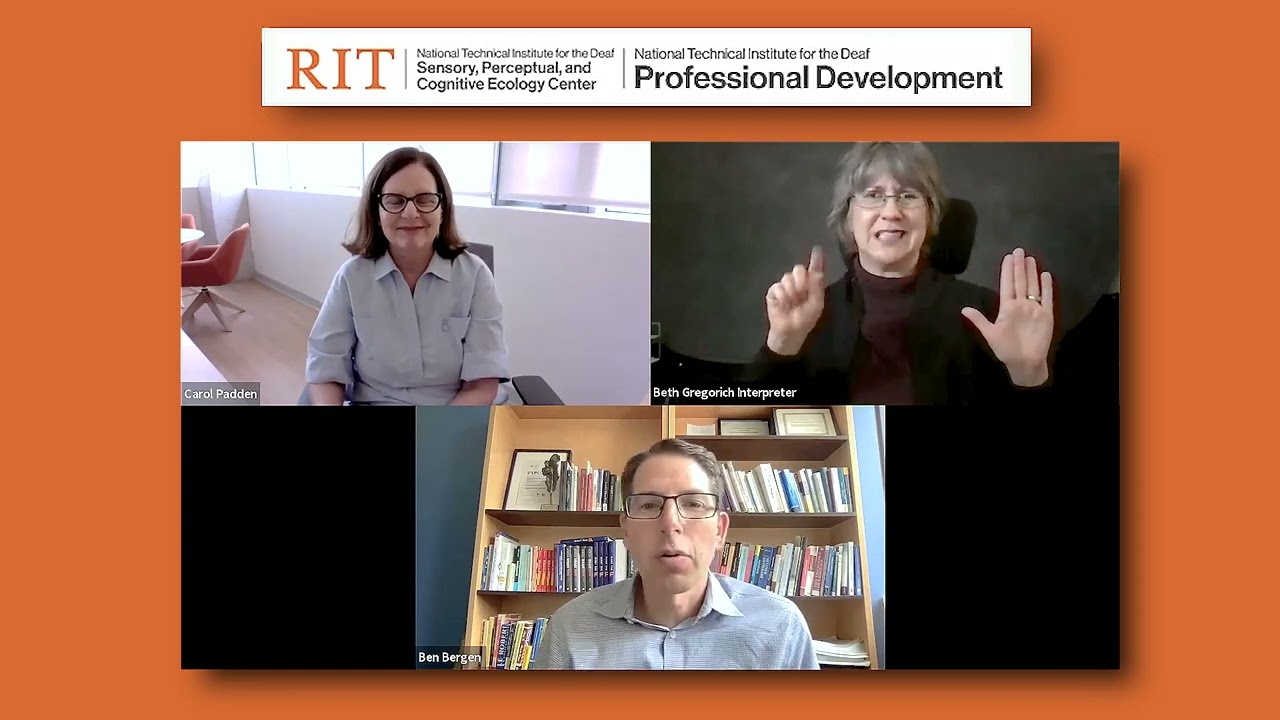 Signing Science Series: Carol Padden
Dean of the School of Social Sciences, a doctoral alumna of Linguistics, and professor in Communication Carol Padden is featured in an hour-long video part of the Signing Science series from the National Technical Institute for the Deaf at the Rochester Institute of Technology. The interview is conducted by Ben Bergen of Cognitive Science, who also serves as one of the school's associate deans. The entire series can be viewed online at Rochester Institute of Technology. 
---
Econometer: Should Businesses Pause Advertising on Twitter? 
Twitter has had a rough time under Elon Musk's new ownership, and some large companies have stopped advertising on the platform, citing a rise in hate speech and misinformation. James Hamilton of Economics comments on the matter as a member of the  San Diego Union-Tribune's Econometer panel, stating "I'm deeply troubled by the fragmentation of America into isolated groups who won't talk with or listen to each other. … The suggested boycott of Twitter is not about hate speech. It's a coordinated effort by those in power to bring Elon Musk down." The piece also appeared in the Kansas City Star. Another Econometer article asked whether U.S. viewership of the World Cup might exceed the Super Bowl in 2026 and Hamilton says he doesn't think so. 
---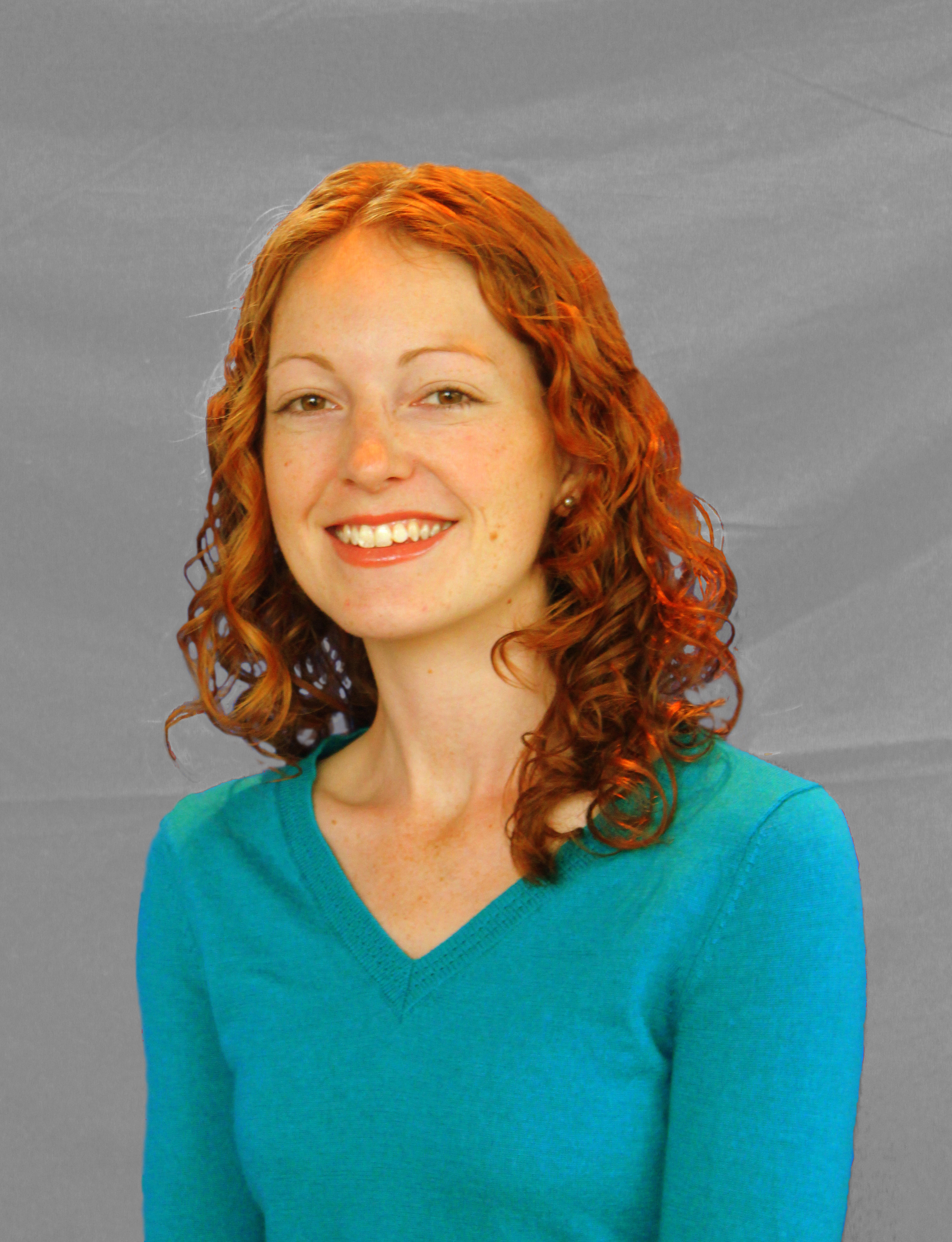 A Deep Look into Mental Health
Bonnie Kaiser of Anthropology and Global Health was a featured guest speaker in this virtual panel examining multiple aspects of mental health. If you missed the live event, a UCTV YouTube video is now available. 
---
Archaeologists Devise a Better Clock for Biblical Times
The New York Times reports that new research harnesses information from 20 international scholars to map out a geomagnetic data set of 21 layers of historical destruction across 17 sites in the Holy Land in an attempt to check the historical authenticity of Old Testament accounts of conflicts. With this new data set, we can narrow things down to a decadal level," said Tom Levy of Anthropology, who was not involved with the study. "That is super important when trying to connect ancient historical events to the archaeological record."
---
As More GOP Governors Race to Ban TikTok on State Devices, a Federal Ban Looms 
Thad Kousser of Political Science provided his expertise to NPR as the U.S. Senate considered banning TikTok on federal devices: "A central tenet of what unites Republicans now," Kousser said, " is taking a strong stance [and] standing up to China."
---
Opinion: Those Who Say Ukraine Should Negotiate with Russia Don't Understand How Putin Sees the War
"Every day, commentators assert that it is time for Ukraine to negotiate with Russia, to give diplomacy a chance," writes war-termination expert Branislav Slantchev of Political Science in the San Diego Union-Tribune. "But these calls for concessions are premised on misunderstanding how the war might look to Putin and those around him. The domestic, international and military actions of the Kremlin indicate that Putin believes Russia can win this war, and that he is hunkering down for a protracted conflict."
---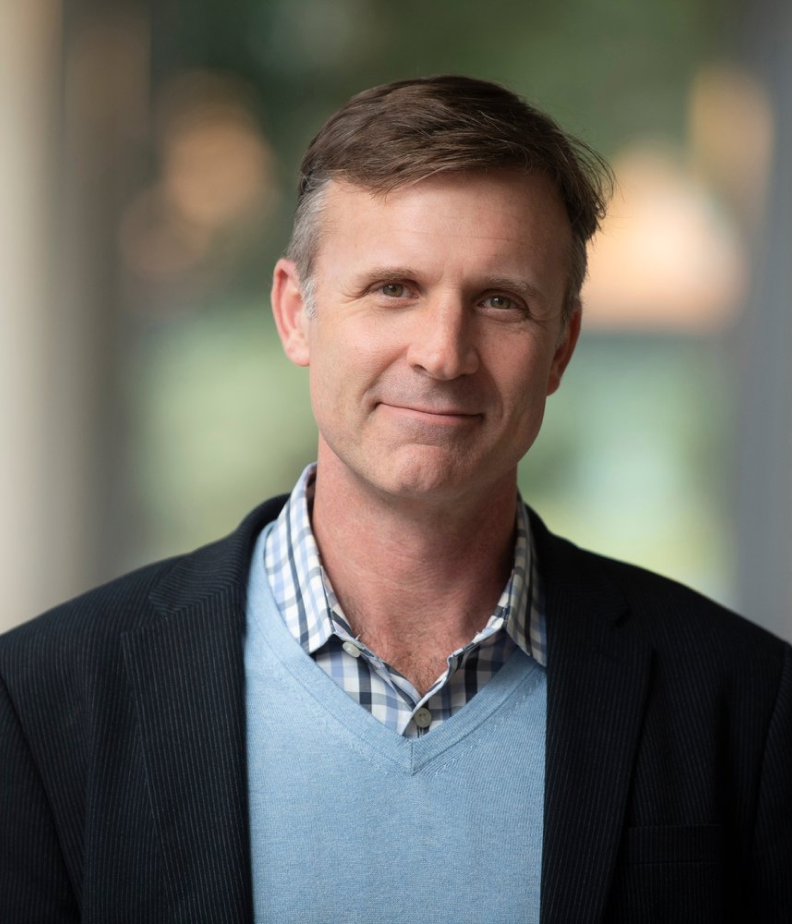 Small Acts of Gratitude Go a Long Way 
Any season is a good season to be grateful, and even small acts of gratitude can go a long way to helping us feel better. Michael McCullough of Psychology discusses the positive effect on psychological well-being in a Thanksgiving special on KPBS Midday Edition.
---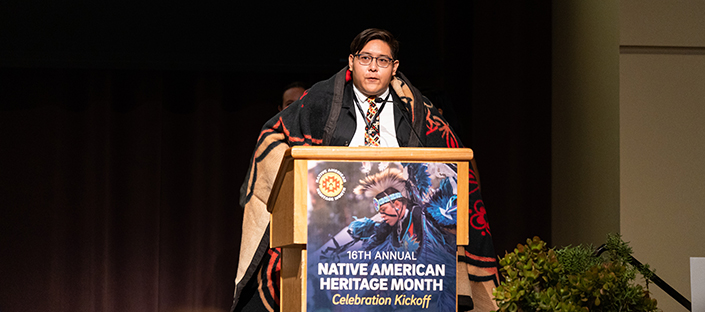 2022 Outstanding Native Triton
Political Science doctoral student Alex Zhao, a member of the Navajo Nation, is this year's Outstanding Native Triton. Zhao, who is conducting research on Indigenous American politics,was selected for the honor by demonstrating leadership and commitment to the Native American community at the university. In this UC San Diego Today story, Zhao's contributions are celebrated by Elena Hood, director of UC San Diego's Intertribal Resource Center Director and a doctoral alumna of Education Studies.
---
A Deep Look into Mental Health: Campus, Community & Around the World
Bonnie Kaiser of Anthropology and Global Health was a featured panelist in the "Deep Look" public speaker series, discussing her work to identify and address disparities in global mental health care. The webinar was covered by La Jolla Light, noting that Kaiser spoke about the different ways people around the globe experience and conceptualize mental health and how important it is to match treatment to those experiences. 
---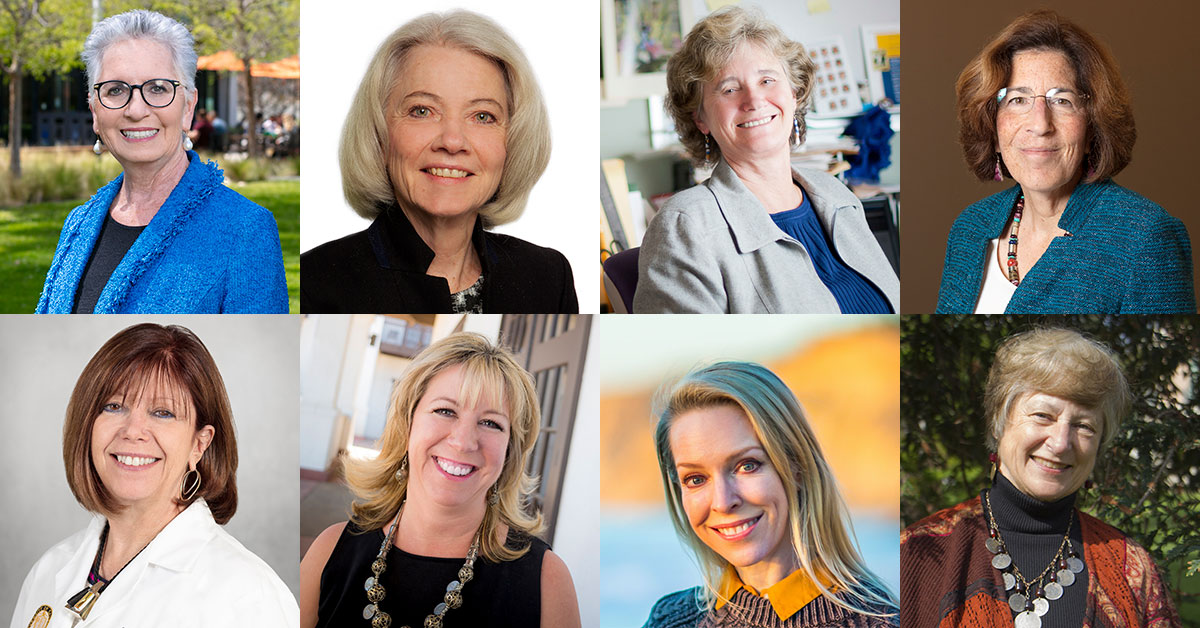 Eight UC San Diego Researchers Among '1,000 Best Female Scientists in the World'
Terry Jernigan and Marta Kutas of Cognitive Science are among eight scientists at UC San Diego – and just 11 in all of San Diego, as reported by the San Diego Union-Tribune – to be selected in this first-ever ranking by Research.com. The analytics platform based its choices on the productivity, impact and contribution of the scholars, as well as their awards and achievements. 
---
In the UC Strike, Professors Can't Keep Up With Grading. Students Will Suffer 
Lilly Irani of Communication published an op-ed in the Los Angeles Times addressing the strike by 48,000 academic workers across UC campuses. Irani elaborates on the daily struggle she has witnessed, stating that TAs will often take on multiple jobs in order to pay rent, thus prolonging the length of their PhD programs. In addition to the well-being of the TAs, Irani is also concerned for her undergraduate students. "The teaching assistants connect the material to students' aspirations and struggles. The teaching assistants are the ones who figure out how to engage students or notice when they fall through the cracks."
---
Latinos Who Use Spanish-language Social Media Get More Misinformation 
A study by researchers at UC San Diego and the Center for Social Media at NYU finds that "Latino people use social media differently than do White Americans. What's more, Latino people who rely on Spanish-language social media are more likely to believe misinformation about election issues and are more likely to rely on social media for information about the coronavirus." The researchers, including Marisa Abrajano of Political Science and Political Science Ph.D. student Marianna Garcia, described their work in a Washington Post "Monkey Cage" analysis. 
---
The Turnout Story Emerging From The 2022 Midterm Elections
Political scientist Zoltan Hajnal, co-director of the Yankelovich Center for Social Science Research, spoke with KPBS Midday Edition about voter turnout and representation.
---
 What Does It Take to Reawaken a Native Language?
"Home to over 200 tribes and tribal communities speaking over 80 distinct languages, California is both a biocultural diversity hotspot and the epicenter of a linguistic crisis," reports PBS station KCET. Yet there are numerous notable successes to reawaken Native languages and tribes are contesting the extinction stereotype. "One of the main things we've been pushing for," explained Linguistics doctoral candidate Ray Huaute (Chumash/Cahuilla), "is to eliminate the use of the E-word (extinction), the D-word (dead) or the M-word (moribund), as if the language was a dying patient. We prefer to use the terms 'sleeping language' or 'resting language.'"
---
Control of Congress Matters. But Which Party Now Runs Your State Might Matter More
"Where you live now increasingly determines what policies you live under," Thad Kousser of Political Science told NPR. With gridlock at the federal level, governors and state legislatures shape daily life in the United States by making policy on guns, abortion,education and the environment. Kousser spoke with numerous outlets throughout the election season, including, among many others, the Associated Press, the San Diego Union-Tribune and NBC San Diego. With KPBS, Kousser discussed "How San Diego's Political Map Shifted From Red to Blue and What Comes Next." 
---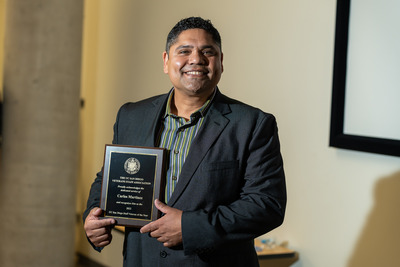 2022 UC San Diego Veteran of the Year 
Carlos Martinez, information technology support supervisor in the School of Social Sciences, is UC San Diego Veteran of the Year. In total, Martinez, who is also a UC San Diego alum, has served the university for a combined 15 years. "As someone who has come from a poor, first-generation college graduate, Latino-Asian-Black background – and to overcome everything that I've kind of had to deal with – this nomination is an honor," said Martinez. 
---
Why 2022 May Bring a New Peak of Political Instability 
Speaking with CNN ahead of the election, Gary Jacobson of Political Science said: "I don't see either side getting a durable advantage. They are highly polarized parties, and they are very closely balanced overall." Jacobson also spoke with USA Today.
---
Twelve New Faculty to Be Hired to Design Just Futures 
School of Social Sciences' departments where faculty will be hired in conjunction with the Design Lab are: Communication, Political Science, and Urban Studies and Planning. The story about the hiring initiative quotes Design Lab Director Mai Nguyen, who has an academic appointment in Urban Studies and Planning, AVC FEDI Vic Ferreira of Psychology and Teresa Ambo of Education Studies; it also mentions Keolu Fox of Anthropology and Muir Provost Wayne Yang of Ethnic Studies.
---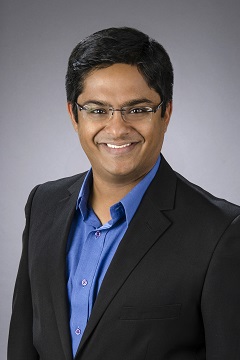 Reversing Losses in Learning After Covid
Karthik Muralidharan of Economics writes in the Hindustan Times (linked above) about his working paper investigating COVID-19 learning loss and recovery in India. Muralidharan elaborates on the different avenues to reverse the loss, such as keeping schools open and advocating for after-school programs that can aid marginalized students. The research was also featured in The Hindu. 
---
How Well Are Pandemic Learning Recovery Tactics Working? UC San Diego Will Help Lead 3-Year Study
How have California's 1,000 school districts been spending their COVID-19 recovery funds and how successful are they in curbing the loss of learning from the pandemic? UC San Diego, the Public Policy Institute of California, UC Berkeley School of Education, and the state Department of Education assembled a team of researchers to answer these questions, including co-PI Julian Betts of Economics. The federally funded project is featured in the San Diego Union-Tribune. 
---
UC San Diego Grads Make an Ugly Christmas Sweater on a Massive Scale
Economics and Psychology alum Evan Mendelsohn and Nick Morton (Biology and Chemistry alum) "met when they were students at UC San Diego," writes local columnist Diane Bell. "They since have followed their dream of creating what they believe to be the world's largest ugly Christmas sweater as a big way to celebrate the 10th year of their iconic business, Tipsy Elves." The company's motto, or "manifesto," Bell reports both in the La Jolla Light and the Union-Tribune, is to "make the most outrageous clothes known to mankind in order to make your life more fun."
---
Origin Story
UC San Diego has always been at the forefront of leading-edge research and innovation in the sciences, but not many know it is also a fertile ground for storytellers, especially in the speculative fiction realm. In the Fall 2022 issue of UC San Diego Magazine, Psychology alumna and speculative fiction author Sarina Dahlan of Psychology explores this phenomenon through interviews with sci-fi and speculative fiction writers who also are UC San Diego alumni. 
---
ICYMI: Tom Wong Day
The City of San Diego declared July 11, 2022 to be "Tom Wong Day." And on Oct.17, the County did the same. Tom Wong of Political Science and the U.S. Immigration Policy Center was celebrated in both declarations for his impactful work on immigration.
---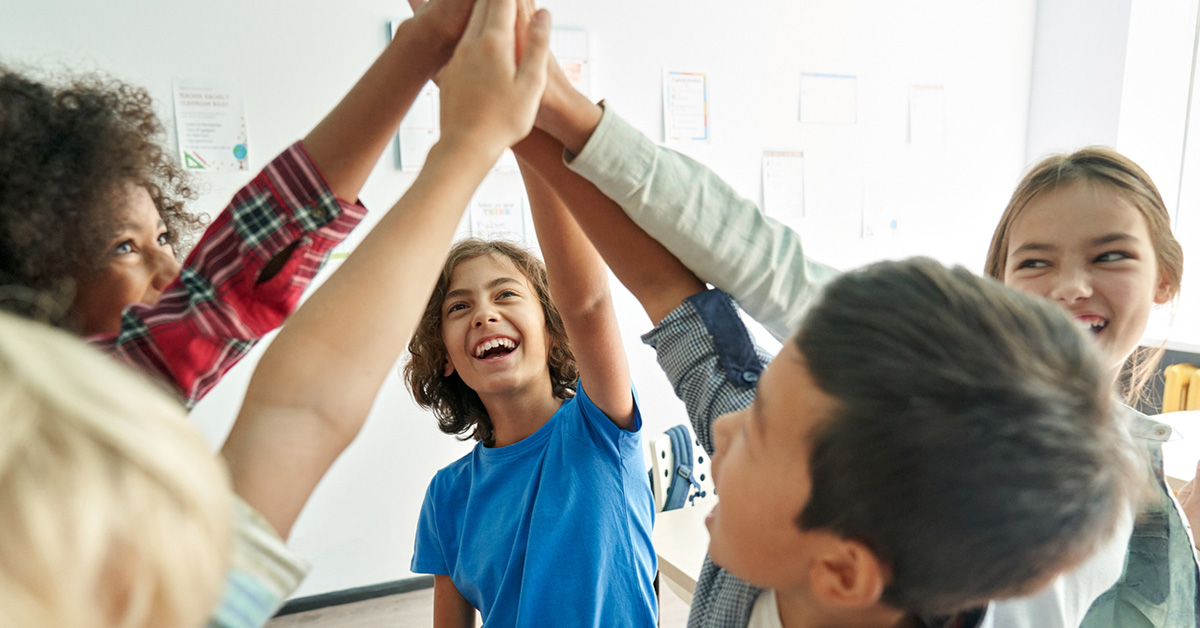 California Team Awarded Federal Grant to Uncover Pandemic Impact on PreK-12 Students
The U.S. Department of Education's Institute for Education Sciences has awarded a $3 million grant to a research team led by the Public Policy Institute of California, UC Berkeley School of Education, UC San Diego  and California Department of Education to conduct a three-year study of pandemic recovery and equitable outcomes across 1,000 PreK-12 districts in the state. Co-PI Julian Betts of Economics and the San Diego Education Research Alliance (SanDERA) said: "Our contribution at UC San Diego will be to test which types of student support programs are making the biggest difference in helping students get back on track."
---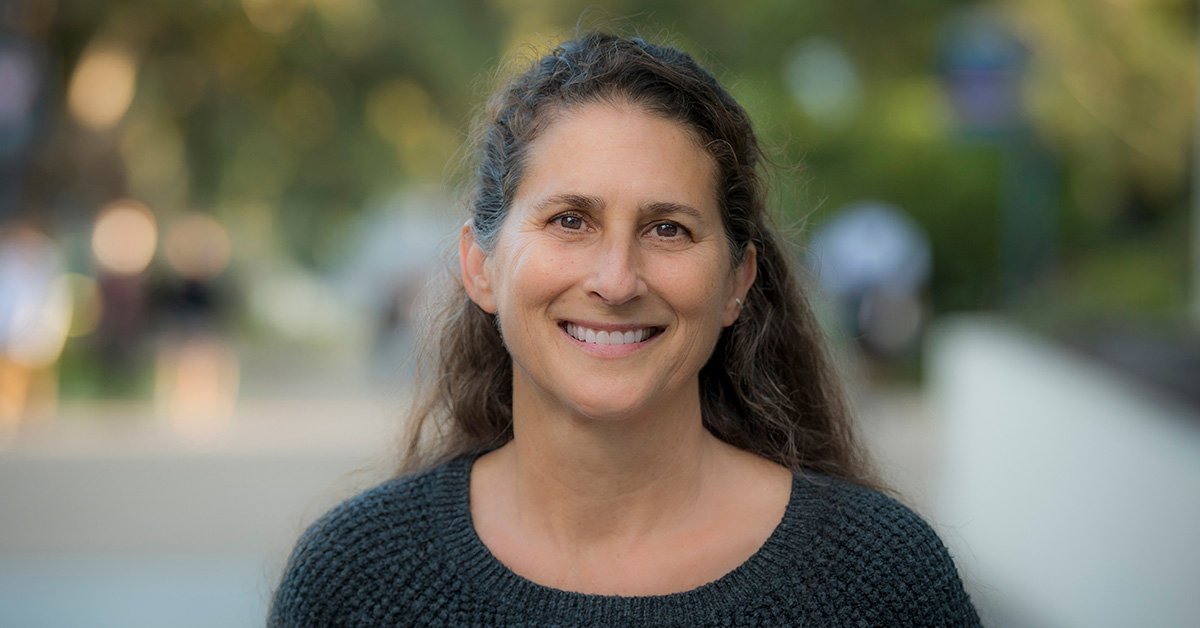 Math to Make a Difference
A myth-busting Q&A with Economics Department Chair Julie Cullen about the field and its future. 
---
What Happens When Politicians Meet TikTok?
"Proving that no form of escapism is a safe refuge from the people who want your vote in November, politicians are invading TikTok," writes Thad Kousser in an opinion piece for The Hill, in which he argues that this particular social-media medium has a number of worrying features that provide a "schematic for a perpetual motion machine of disinformation." 
---
Can Biden Save Democracy One US Factory Job at a Time?
President Joe Biden is betting on what he has called a "historic manufacturing boom" to spread prosperity across the country, renew the middle class and rebuild pride in the nation itself. This Associated Press story, picked up by US News among many other outlets, cites research by J. Lawrence Broz of Political Science, which showed that populist support was strongest in communities that endured long-term economic and social decline. But, Broz said, "it is unlikely that recent efforts to reshore manufacturing jobs will produce the intended effects, either economically or politically."
---
Kroner Center for Financial Research Established to Strengthen and Protect Retiree Investments
Economics alumnus Kenneth Kroner and his wife, Jennifer, have pledged $5 million to establish the Kroner Center for Financial Research. The center, housed at the Rady School of Management in collaboration with the School of Social Sciences, is co-directed by Michael Melvin of the Rady School and Graham Elliott of Economics. It is the only research center of its kind – linking major asset owners around the world with the academic economics and finance community – to address relevant investing questions that ultimately affect the living standards for retirees around the globe.
---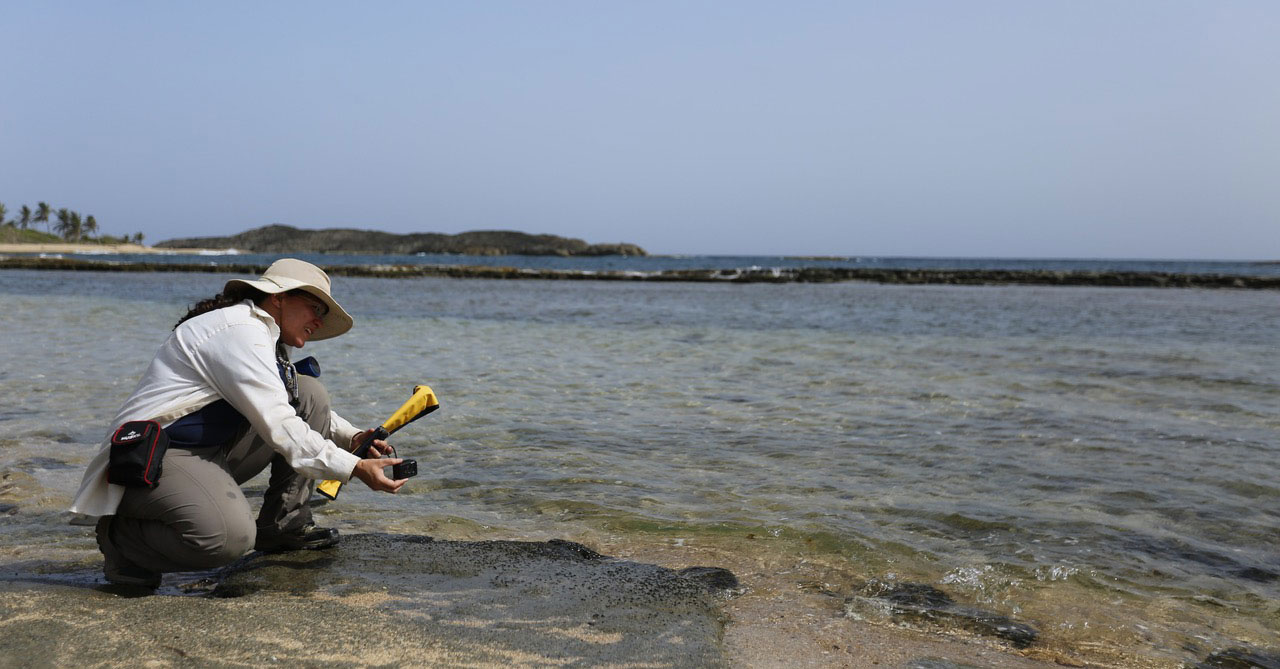 UC San Diego Launches Two Projects on the Impact of Climate Change on Coastlines and People
Leading a $1.6 million project focused on Puerto Rico is Isabel Rivera-Collazo of Anthropology and Scripps Oceanography. Her lab will collaborate with the University of Puerto Rico-Río Piedras as part of a $20 million National Science Foundation grant administered by the Haskell Indian Nations University in Kansas, "Rising Voices, Changing Coastlines." Through the Rising Voices initiative, Rivera-Collazo, a Native of Puerto Rico, will explore social justice and ecosystem restoration issues that sea-level rise and climate change have imposed upon Native residents and Indigenous communities. The project will mesh elements of multiple sciences along with traditional ways of being and traditional knowledge.
---
Sacheen Littlefeather and the Question of Native Identity
Andrew Jolivette of Ethnic Studies weighed in with the New York Times on the controversy stirred by research from Jacqueline Keeler, a citizen of Navajo Nation, disputing the late Sacheen Littlefeather's claims that her father was White Mountain Apache and Yaqui. Keeler's work to expose what she calls "pretendians," critics say, casts a cloud of suspicion over all Indigenous people. It suggests that "Native people need to create a system where they have to prove who they say they are," said Jolivette, who directs Native American and Indigenous Studies at UC San Diego and describes himself as Creole of Opelousa, Atakapa Ishak, French, African, Irish, Italian and Spanish descent. "Why do American Indians have to do that and not other people?"
---
The Diamond 'Slow Street' in Pacific Beach Is a Success. Closing it Would Be a Mistake.
Katie Crist of Urban Studies and Planning published an opinion piece in The San Diego Union-Tribune featuring the urban design concept of "slow streets" that San Diego experimented with at the beginning of the COVID-19 pandemic. Slow streets divert non-residential vehicle traffic and provide  a place for people to walk, bike or roll. Diamond Street in Pacific Beach is the only slow street that remains today, and the city's commitment to retaining it is uncertain. Crist's research shows that removing the slow street would be a mistake – both for people's health and the health of our environment.
---
Meet Your New Student Government Leaders 
Political Science undergraduate student Sky Yang and Ph.D. student Giulia Corno are taking on important new roles this year as they lead organizations on campus that seek to give students a voice of their own and improve their well-being. Yang is the president of Associated Students, and he strives for transparency and engagement with students. Corno is president of the Graduate and Professional Student Association, and she is working on drawing attention to important issues among graduate students, such as living and housing costs. 
---
DACA Is Slowly Dying Unless Congress Steps In to Save It
TIME reports that the Deferred Action for Childhood Arrivals (DACA) program may be reaching the end of its slow demise. "We are at a point now," said Tom Wong of Political Science and U.S. Immigration Policy Center, "where unless there's a legislative solution to provide permanent protections for DACA recipients, many will likely lose what they have built over the last decade." The Los Angeles Times, meanwhile, sought out Wong's expertise on a story about "red-baiting" campaign mailers sent to Vietnamese Americans in Orange County.  
---
Racial and Gender Disparities in Publishing Start Early for Doctors and Scientists
Among approximately 30,000 medical school graduates who matriculated from accredited U.S. medical schools between 2014 and 2016, white men had higher publication rates than white women and both men and women from underrepresented racial and ethnic groups, reports a Science Careers article. "No more students should be going through this situation," said Anita Raj of Education Studies and Medicine, director of the Center on Gender Equity and Health. "We need to figure out now how to make sure that [students] have equitable research opportunities and ability to publish."
---
What Is Even Left of the Voting Rights Act?
Recent efforts to update the landmark 1965 Voting Rights Act have failed, and research suggests that strict voter ID laws passed over the last decade may reduce turnout in more racially diverse areas. CNN talked to political scientist Zoltan Hajnal, co-director of the Yankelovich Center for Social Science Research, who has studied the effect of voter ID laws and argues that voter turnout alone does not tell the story of access to voting. 
---
Democrats Hoping Biden Can Provide West Coast Election Boost 
While Democratic Governor Gavin Newsom easily survived a recall election, voters in the rural north and agricultural inland largely opposed Newsom, and such anger with Democrats could be a driving force in this upcoming election. "Just as the nation is divided into red, blue and purple states, we have those same internal divisions in California," Thad Kousser of Political Science told the Associated Press. The AP story enjoyed wide pickup, including US News. Separately, Kousser also spoke with Marketplace about a bill making it easier for farm workers to unionize, to the Los Angeles Times about Orange County Coast voters who "fume about gas prices but fear for climate's future," and again to the Los Angeles Times about propositions 26 and 27 that would legalize sports betting in the state, among many other outlets on many other topics. 
---
How Latest Strikes Show Putin Will Stick With Russia's Hawks on Ukraine War  
The Hill sought out the expertise of Branislav Slantchev of Political Science, who studies conflict and is blogging about the Russia-Ukraine war.
---
Can California Fix Its High-Priced Gasoline Problem?
Our state has particularly high gas prices, says James Hamilton of Economics as a member of the San Diego Union-Tribune's Econometer panel, in part because California lacks interstate oil and gasoline pipelines: "Sacramento should stop discouraging investment in energy infrastructure." 
---
The Era of Quiet Quitting Is Already Over
Business Insider reports that workers are again terrified of getting laid off and speaks with Mary Blair-Loy of Sociology, who "has spent her career documenting what she calls the 'work devotion schema.'"
---
Political Moderates Are Having Their Moment 
About 4 in 10 Americans identify as moderates, but both Republicans and Democrats have been pushing to mobilize committed members of their party and have paid little attention to persuading swing voters. Seth Hill of Political Science co-authored a study featured in the Los Angeles Times that addresses the importance of moderate voters in American elections. According to Hill's research, many swing voters are neither inconsistent nor uninterested in politics, rather they're "ambivalent centrists" – voters who are "confronted by two party coalitions that each express views that are more extreme on some issues than the moderates would prefer."'
---
How the War in Ukraine Might End
The New Yorker recently spoke to a number of war-termination theorists, including Branislav Slantchev of Political Science, to see what their perspectives could tell us about the war in Ukraine. "In a terrifying blog post," the New Yorker writes, Slantchev outlines how and why Putin might make a nuclear strike. After reading the New Yorker piece linked above and what Slantchev had to say to the reporter, you can also read  "Endgame" post. 
---
Remote Work Drove Over 60% of House-Price Surge, Fed Study Finds
"The shift to working from home drove more than half of the increase in house and rent prices during the pandemic and will likely drive up costs and inflation going forward as the shift becomes permanent," writes Bloomberg news, according to research co-authored by Johannes Wieland of Economics and a colleague from the Federal Reserve Bank of San Francisco. The research also caught the attention of New York Times' columnist Paul Krugman.
---
California Approves a Wave of Aggressive New Climate Measures
The world's fifth-largest economy has embarked on "its most aggressive effort yet to confront climate change, after lawmakers passed a flurry of bills designed to cut emissions and speed away from fossil fuels," the New York Times reports, portraying these also as a political victory for Calif. Governor Gavin Newsom. Thad Kousser of Political Science weighed in.
---
Econ Alum, Mongabay Founder Wins Heinz Award
Economics alumnus Rhett Ayers Butler '99, founder and CEO of the environmental news platform Mongabay, has won the 2022 Heinz Award for the Environment. The nonprofit Mongabay produces original reporting on conservation and the environment in 10 languages with more than 800 correspondents in some 70 countries.
---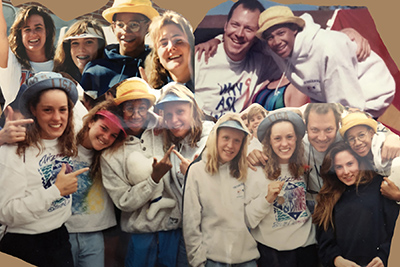 Annual Convocation Inspires New Tritons to Embrace Their Curiosity
The New Student Welcome Convocation ceremony on RIMAC Field welcomed first-year and transfer students into UC San Diego's scholarly community with Angela Booker of Communication as the event's keynote speaker. Booker shared her vibrant sense of humor and wisdom with the audience, in part through the story of her yellow hat, encouraging students to embrace this new chapter in their lives and prioritize their well-being during their time on campus. "While you're here, it's okay to grieve the things you let go," Booker said. "Releasing them lets you step bravely into this beautiful period in your life where who you are and who you are becoming can make the most important things happen for you, for our community, and for society."
---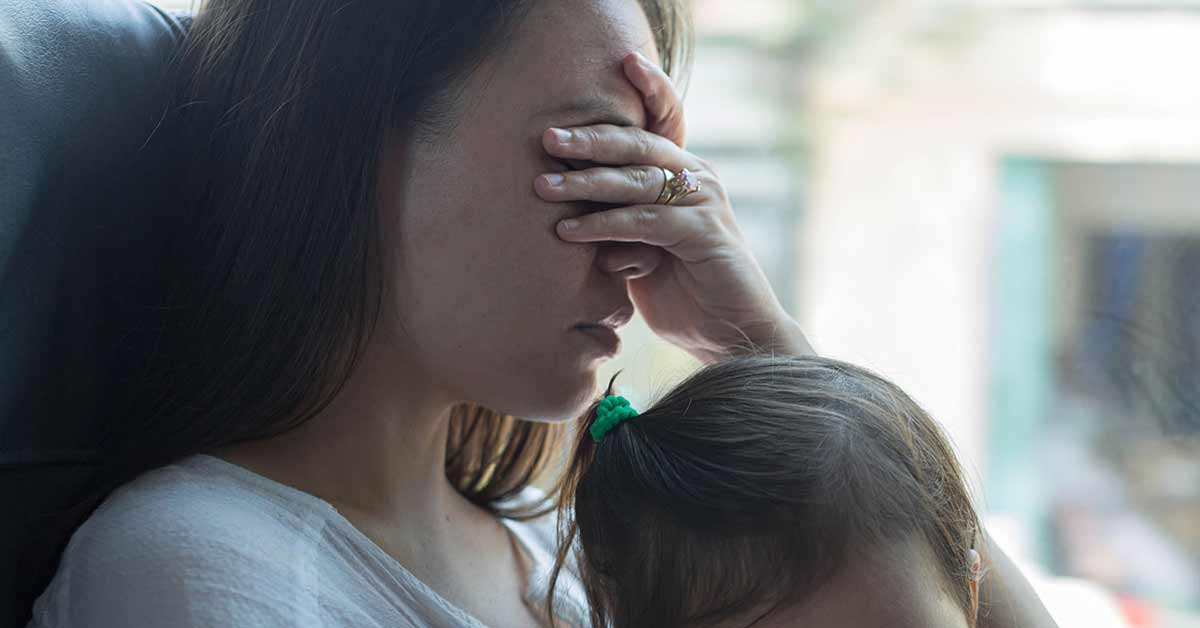 More Stress, Fewer Coping Resources for Latina Mothers Post-Trump
The sociopolitical climate in the United States has taken its toll on the mental health of Latina mothers, according to new research co-authored by Amy Non of Anthropology and published in PLOS ONE. "Latinx Americans have been historically disadvantaged on many fronts, including access to quality education, job security and healthcare, making them particularly vulnerable to stressors that can lead to poor mental health," Non said. "Our findings indicate that in a more hostile political landscape their well-being is even more threatened." Newsweek was among the outlets reporting on the study. 
---
Federal Interest Rate Hike on Consumers
Marc Muendler of Economics speaks with San Diego's NBC station.
---
Transforming Education for Holistic Student Development
In a Brookings Institution blog post, Amanda Datnow of Education Studies helps summarize a report that she and her co-authors put together for Brookings on the urgent need "to build and rebuild academically focused education systems into humanistic education systems that also support the social, emotional, moral, and civic development of students." The report, "Transforming education for holistic student development: Learning from education system (re)building around the world," focuses on the journeys of seven different education systems "as they make the whole child the center of their work."
---
Violence Is Common and Increasing in Pandemic-Era California
According to the latest annual report from the California Study on Violence Experiences across the Lifespan (CalVEX), the nation's only multi-year statewide assessment of violent experiences, violence is on the rise in California, with significant increases observed during the COVID-19 pandemic. Anita Raj of Education Studies and the School of Medicine is the principal investigator. She says: "Current violence prevention efforts are clearly woefully inadequate and often ignore the gendered nature of violence, its intersections with other socioeconomic vulnerabilities and its disproportionate effects on marginalized populations."
---
Karthik Muralidharan Examines the Indian State
The Seen and the Unseen, a "deep dive interview" podcast by influential Indian journalist Amit Varma, features Karthik Muralidharan of Economics.
---
Students Should Learn About the Human Impact of War 
Thinking about news coverage of the war in Ukraine, former history teacher and current Education Studies doctoral student Marco Chacón published an opinion piece in Ed Source arguing it's important to reform K-12 history curricula  to include the devastating wartime stories of individuals. "Few students will need to recite dates, presidents or military strategies as adults, but most will cross paths with people displaced by violence, and others from invading countries. They will elect officials who promote and oppose wars and refugee-related legislation," Chacón writes. 
---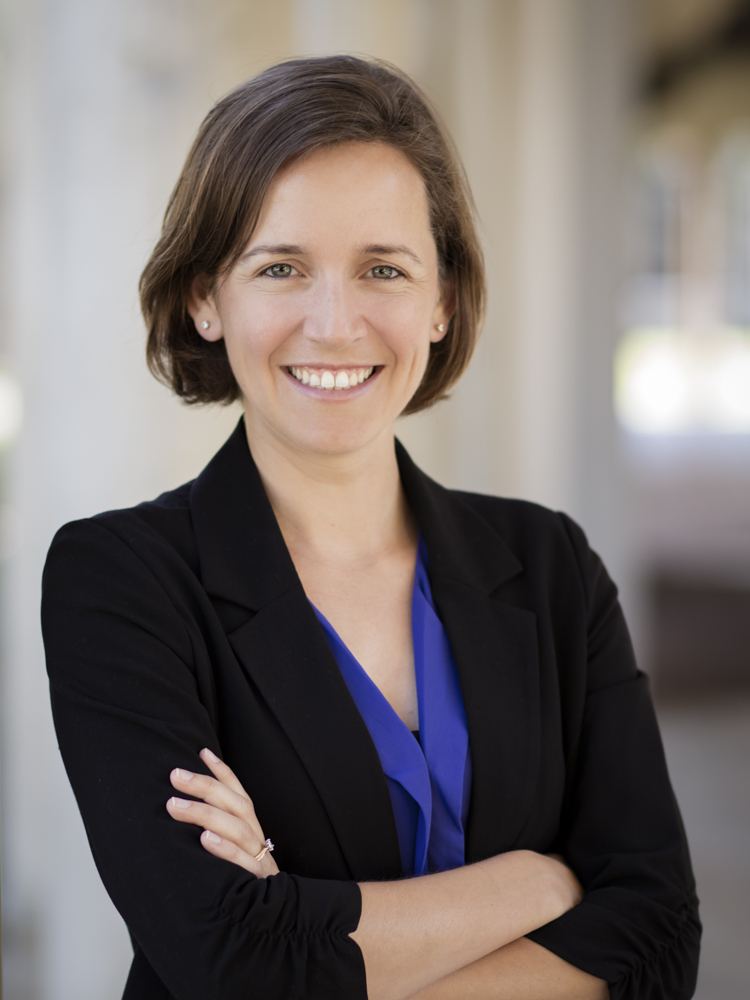 Max Planck-Humboldt Research Award for Studies on Censorship and Disinformation 
Margaret "Molly" Roberts of Political Science has been selected for the 2022 Max Planck-Humboldt Research Award. In announcing the competitive award, which supports collaboration with German universities, the award committee noted Roberts' pioneering work and the central question of her research: "How is it that individual authoritarian regimes and criminals can effectively spread fake news on the Internet and manipulate the public?" Roberts will carry out her project, analyzing "the opaque moderation procedures of social media platforms," with colleagues at the Technical University of Munich and the University of Konstanz.
---
What Are Animals Thinking?
National Geographic magazine's cover story features the work of Federico Rossano of Cognitive Science and his Comparative Cognition Lab. (Note: Link is for subscribers.)
---
Address STEM Inequality by Reconceiving Merit
"Academic scientists value scientific excellence and believe they can judge it accurately. Yet women, people of color and LGBTQ+ scientists, who are just as productive as their white heterosexual male peers, are routinely marginalized and devalued," write Mary Blair-Loy of Sociology and doctoral alum Erin Cech in their article for Times Higher Education. Their recently published book, "Misconceiving Merit," addresses two schemas that "anchor sexism, racism and heteronormativity in academic STEM," and in their piece for THE Campus, the co-authors propose four strategies for solutions.
---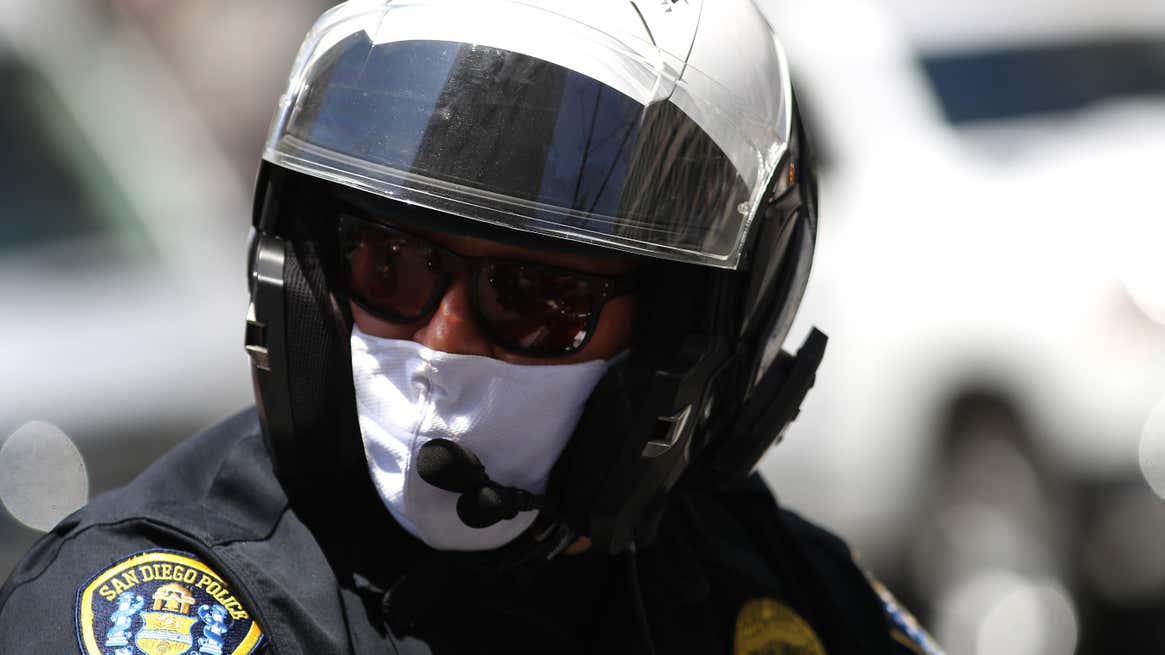 San Diego Citizens Wrest Control of Surveillance Tech Away From Police
Community-led efforts to address potential civil liberties violations, spurred by the deployment of more 3,000 police cameras across the city, paid off when the San Diego City Council voted unanimously to stop police from making any future decisions about surveillance unilaterally. Under a new ordinance, the city will assemble a privacy advisory board comprised of community leaders and technology experts to determine the impact of surveillance products and policies on San Diegans' civil liberties. Lilly Irani of Communication, who is a member of the TRUST SD Coalition that backed the ordinance, told Gizmodo the group researched ordinances in other cities such as Seattle and Oakland in an effort to devise a broader regulatory scheme that incorporated community approval.
---
In Kansans' Landslide Turnout for Abortion Rights, a Glimpse of Post-Dobbs Politics
"When the Supreme Court overturned federal protections for abortion rights in Dobbs vs. Jackson Women's Health Organization in June, that didn't end the debate. It rolled a political grenade into every statehouse across the nation, writes Thad Kousser of Political Science in the Los Angeles Times. In his opinion piece, Kousser dives into the world of "post-Dobbs politics," focusing on states' political actions, increasing tensions amongst political parties, and what this means for our future elections. 
---
We're Afraid to Talk About Sex. This UCSD Professor Says We Shouldn't Be
The San Diego Union-Tribune sat down for a Q&A with Janna Dickenson of Psychology. "I envision a world – or, at least, a campus – where accessing scientific information about sexuality is easy, and that's why I started the SWAG Lab," she said, referring to the Sexual Well-being and Gender Lab that she leads at UC San Diego.
---
As California Strengthens Abortion Protections, SoCal Leader Proposes 'Sanctuary City' For the Unborn
California is one step closer to becoming a sanctuary state for abortion access, but a Temecula councilwoman is drawing attention for proposing an abortion ban within city limits. Speaking with NBC7, Thad Kousser of Political Science said a city doesn't have the power to override state law. Kousser made numerous other media appearances, on a variety of different political matters. These included: speaking with the Los Angeles Times about politicians trying to connect with young voters on TikTok; with KPBS on how student loan forgiveness might help Biden with some voters; and with the Bay Area News Group about a poll showing that most Californians oppose a Biden second term. 
---
The Man Who Did the Math on America's Partisan Divisions
Samuel Popkin of Political Science spoke with the New York Times about his sometime collaborator, the late Howard Rosenthal, who helped develop a formula to give Congressional votes a partisan score and helped explain the rise of Donald Trump and Trumpism: "Howard was the person who started pointing out that the median income of a white man in America hasn't increased against inflation since the late 1960s. Nobody wants to say that."
---
Is the Border More Secure Under Biden Than Trump? What We Know 
A wide-ranging piece in Newsweek discussing the partisan claims about migrant crossing and what the (flawed) government data show quotes Wayne Cornelius of Political Science extensively, including with this: "the differences from the Obama and Trump years to Biden are not that striking."
---
Underlying Energy Market Conditions Could Signal Pain for Consumers This Winter and Beyond
In the aftermath of Russia's invasion of Ukraine, the European Union (EU) has attempted to cut itself off from natural gas imports from Russia. A Fox Business exploration of what that might mean not only internationally but nationally turned to James Hamilton of Economics for some insights. 
---
In Memoriam: Victor Magagna, Associate Professor of Political Science 
We are saddened to share that longtime faculty member Victor Valentine Magagna of Political Science – who dedicated himself to teaching thousands of students over the course of three decades at UC San Diego – passed away Aug. 3, 2022. 
---
This Hawaiian Geneticist Works to Empower Indigenous Peoples
National Geographic profiles Keolu Fox of Anthropology. Fox, who says it's critical for "historically vulnerable communities to be in control of their information," has co-founded the Indigenous Futures Institute and the Native BioData Consortium.
---
Making Sense: How Sound Becomes Hearing
Psychologist Diana Deutsch is featured in an "Unexplainable" podcast from Vox Media that has now won the Online Journalism Award: 2022 Excellence in Audio Digital Storytelling. 
---
'Gonzo Governance: The Media Logic of Donald Trump' 
Sociology doctoral alum David L. Altheide '74, who recently retired from teaching in the School of Social Transformation at Arizona State University for 37 years, has a forthcoming book that "offers a new interpretation of presidential power that shifts focus to the media dynamics that surrounded Donald Trump."
---
Anaheim's 'Little Arabia' Neighborhood Is Finally Official 
A poll conducted in 2021 by political scientist Tom Wong's U.S. Immigration Policy Center in collaboration with the Arab American Civic Council found that 58% of registered Anaheim voters supported designating Little Arabia.
---
New Grant Program to Help Aspiring School Counselors
The new California state budget includes $184 million to pay for the teaching grants and other efforts to recruit more counselors and mental health clinicians. Amy Bintliff of Education Studies told KPBS's "Midday Edition" program that the need for counselors in California is great. "One in 300 California youth have lost a parent or direct caregiver to COVID-19. That's higher in California than nationally," Bintliff said. "So, we're a state that's full of grieving children. And schools don't necessarily have the resources at hand to work through all of that without having quality counselors."
---
This Is Why Disability Advocates Say It's Not OK to Use 'Spazz' in Lyrics
"Both Beyoncé and Lizzo have been called out recently for using the ableist term 'spazz' on album tracks. And, to their credit, both women reacted quickly to the backlash," writes Billboard magazine. "In both cases, the apparent intention was to refer to someone who appears to be out of control/not able to control their actions, employing it as colloquial slang." David Serlin of Communication commented: "When I first read about it, I attributed it less to cruelty or somehow more to their cluelessness about the power and stigma of the word," Serlin said. And while that's not an excuse to use a potentially offensive word, Serlin distinguishes it from people who deliberately use language to stigmatize and hurt people. 
---
Sian Beilock Is First Woman Named President of Dartmouth College
In Dartmouth College's 252-year history, Cognitive Science alum Sian Beilock will be the first woman to assume its presidency. Beilock, 46, who will start at Dartmouth July 2023 and is currently president of Barnard College in New York, explained to The Washington Post that her multiple identities are all "front and center" in her work: "President, mother, researcher – they all contribute to one's ability to lead. I really embrace them all." Beilock's accomplishments are also featured in the San Francisco Gate, among many other outlets.
---
The 8 Economists Who Decide If the U.S. Is in a Recession
While famous politicians and pundits are already publicly arguing about it, the official pronouncement of whether the U.S. economy is in a recession will be made by a "little-known group of economists selected by the National Bureau of Economic Research called the 'Business Cycle Dating Committee,' which stubbornly takes its time and tries to wall itself off from political interference or attempts to spin its findings," reports The Washington Post. "The eight economists on the committee," the story continues, "are among the most respected in their field," and include Valerie Ramey of UC San Diego's Department of Economics.
---
The Channels of Student Activism: How the Left and Right Are Winning (and Losing) in Campus Politics Today'
The Next Big Idea Club – a virtual subscription book club co-founded by Malcolm Gladwell and other well-known public intellectuals so as to have "a better way to discover and interact with today's great writers and thinkers" – features Amy Binder of Sociology and doctoral alum Jeffrey Kidder, now at Northern Illinois University. On the Next Big Idea, Binder and Kidder share five key insights from their new book, one of which is this: "We need renewed dedication to productive civic engagement within the academy."
---
NSF Awards $1M to Multi-Disciplinary Team to Plan Pandemic Prevention Hub
A multi-campus, multi-disciplinary team led by scientists at UC San Diego has been awarded $1 million from the National Science Foundation to plan a new center to prevent and rapidly contain disease outbreaks and their negative effects on health, the economy and society. The team includes Anita Raj of Medicine and Education Studies.
---
People Who Live in Their Cars See 24-Hour Parking as Long Overdue
The San Diego City Council unanimously agreed to fund 24-hour operations at an 86-space parking lot in Mission Valley for people living in vehicles, thanks in part to research led by Mirle Rabinowitz Bussell and Leslie Lewis, co-directors of the Homelessness Hub in Urban Studies and Planning. Sociology doctoral candidate Stacey Livingstone, who worked on the research to evaluate the city's Safe Parking Program operated by Jewish Family Service, was present for the vote. Livingstone, the Union-Tribune reports, "told council members that 180 people were interviewed in the study, and it was resoundingly clear that a 24-hour safe parking lot was desired." Learn more about how the research contributed to Mayor Todd Gloria's decision to expand the Safe Parking Program and about the recent establishment of the Homelessness Hub with generous gifts from the Epsteins and the Gleibermans.
---
2021-22 Exemplary Staff Employee of the Year Award Recipients
Two staff members from Linguistics are among the university's most exemplary employees:  Christina Knerr Frink, the department's chief administrative officer, and Jeffrey Lau, academic human resources analyst. Big congrats to Christina and Jeffrey – and to the department as a whole! No other academic unit has two winners of this competitive award, and Linguistics only has six staff in total. Read more about the winners on the department's news page.
---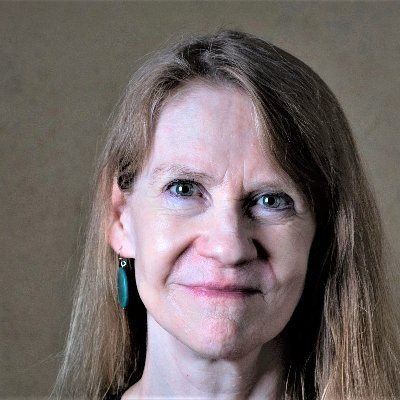 Science Inequity Rooted in 'Moralized' Worship of 'Hard Work'
Times Higher Education reports on a new book by sociologist Mary Blair-Loy, co-authored with doctoral alum Erin Cech, now at the University of Michigan. A decade-long study of scientists' output and attitudes, "Misconceiving Merit" shows why structural tactics to tackle gender and race inequalities in the sciences continue to fail. A key discovery according to Blair-Loy, the THE reports, "is that many scientific leaders truly believe that hard work will win out in the end – even though the reality is clearly at odds with that."
---
Ventura County Proposes Steep Increases in Bond Requirements for Oil and Gas Operators
An in-depth story on efforts to mitigate the financial and environmental impacts of abandoned oil and gas wells that haven't been properly plugged or decommissioned cites a 2018 California Council on Science and Technology report led by Judson Boomhower of Economics. "When you start digging in to just what it is going to cost to eventually take care of that problem," Boomhower says, "the numbers get big pretty quickly."
---
''Language Is Incredible'
You can now watch the video of the "2022 Legacy Lecture" delivered by Will Styler of Linguistics in which he explains why language may just be the most complicated and amazing thing any of us will ever do. A "Legacy Lecture" responds to the prompt "If this were the last lecture you ever gave, what would you want to share with the world?"
---
Why Overturning Roe Will Unleash a Legal Storm for the Supreme Court
Harry Litman of Political Science, in an opinion piece for the New York Times: "While laying waste to 50 years of abortion jurisprudence, the Supreme Court – or at least four of the five members of the new hard-right majority – took pains to reassure the country that it had executed an isolated hit on an 'egregiously wrong' precedent that would not reverberate in other areas of constitutional law. But the court will not fully control whether and when it will have to confront demands for similarly breathtaking changes. In fact, the justices' agenda will be driven primarily by the political ferment in red states that are racing to capitalize on one of the most conservative blocs of five justices in at least 100 years. And that in turn means that overturning Roe v. Wade will not take the issue of abortion out of the courts but rather intensify the battle there."
---
Let's Not Pretend We're Keeping Our Promises on Asylum
Wealthy nations are experimenting with "quasi-legal methods to repel asylum seekers," subverting the spirit of international law, writes Megan Stack, contributing opinion writer for the New York Times – with the United States turning back migrants for the past two years on "the pretext of the pandemic and a rarely used health ordinance known as Title 42." David FitzGerald of Sociology, co-director of the Center for Comparative Immigration Studies, spoke with Stack: "These policies are very much a race to the bottom," FitzGerald said. "The governments are all keenly aware of what other governments are doing to keep out asylum seekers. They copy each other. They're clearly inspired by each other."
---
This May Be Democrats' Only Chance to Blunt a Red Wave in November
"The tightening correlation between voters' attitudes toward a president and their support for U.S. House, Senate and even gubernatorial candidates from [the same] party" threatens Democrats as Joe Biden's ratings continue to drop, writes CNN political analyst Ronald Brownstein in his Fault Lines column, turning to Gary Jacobson of Political Science for his expertise. There's "a growing tendency of voters to treat congressional elections in particular as parliamentary contests," Jacobson said, "that are less a choice between individuals than between which party they want to control the majority and set the agenda."
---
2022 Dissertation Year Fellowship Award Recipients
Social Sciences doctoral students Andrew Matschiner of Education Studies, Pamela Riviere of Cognitive Science and Melanie West of Ethnic Studies are among those selected for the UC President's Dissertation Year Fellowship. Congrats to all three!
---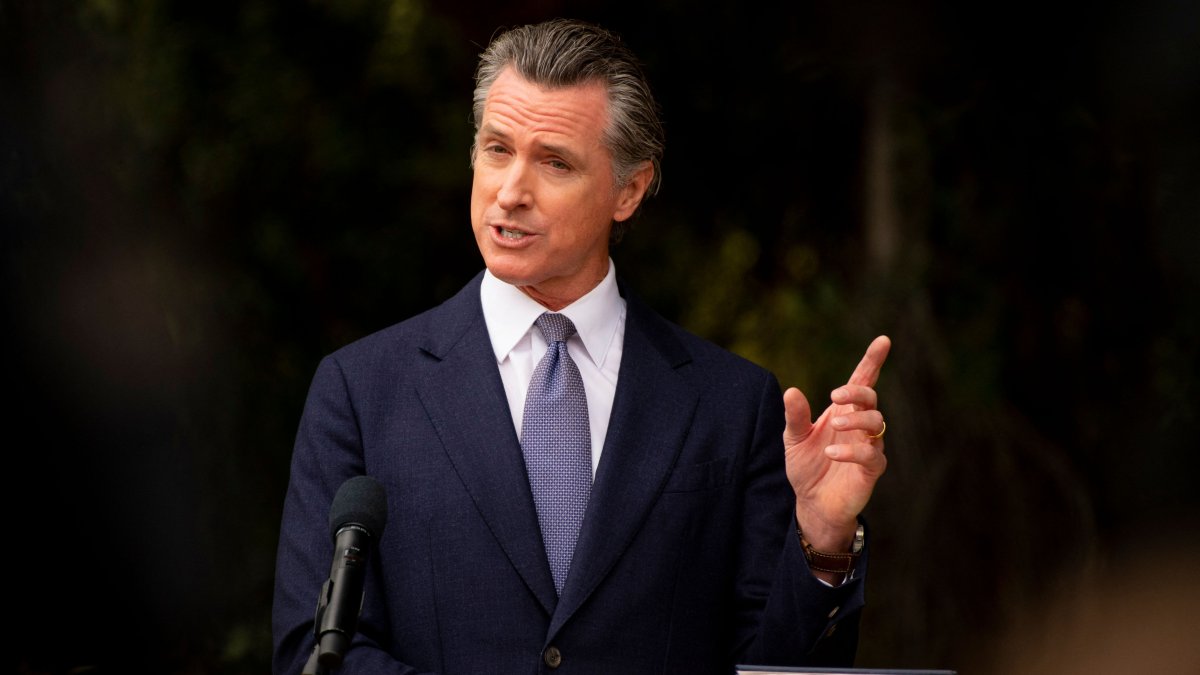 California's Newsom Goes to Washington; 2024 Chatter Follows
As Governor Newsom headed to the nation's capital to receive an award on behalf of his home state, the Associated Press predicted there would be speculation about his presidential ambitions. Thad Kousser of Political Science weighed in with "This is Gavin Newsom building his national brand for whatever opportunities might come up in the future." The AP story ran in numerous outlets, including NBC 7 San Diego, San Francisco Gate, Chron, WTOP News, The Denver Post, The Hamilton Spectator, Toronto Star and CBS Los Angeles. Separately if relatedly, Kousser was also quoted by CalMatters columnist Dan Walters in a commentary picked up by Yahoo News, Napa Valley Register and The Hanford Sentinel.
---
US, Allies Aim to Cap Russian Oil Prices to Hinder Invasion
James Hamilton of Economics says that garnering the participation of China and India will be key to enforcing any price cap plan. "It's an international diplomatic challenge on how you get people to agree. It's one thing if you get the U.S. to stop buying oil, but if India and China continue to buy" at elevated prices, "there's no impact on Russian revenues," Hamilton told the AP in a story that ran around the world, including in U.S. News, CTV News, Global News Online, The Atlanta Journal Constitution, Los Angeles Times, Orange County Register, The Denver Post, Daily Herald, News Tribune, among others.
---
Is San Diego on the Right Track With its New Wage Theft Proposal?
San Diego is considering a proposal that would mandate those applying for building permits to complete detailed paperwork on their workers. James Hamilton of Economics weighs in on the matter as a member of the San Diego Union-Tribune "Econometer" panel, stating that this proposal would slow down the construction of housing units that San Diego desperately needs.
---
Meet the Authors' Webinar
The July 2022 installment of a webinar series from the Linguistics Society of America featured Linguistics graduate student Tory Sampson and faculty member Rachel Mayberry, authors of "An Emerging SELF: The Copula Cycle in American Sign Language." Sampson and Mayberry's work documents the emergence of the copula – a word meaning to be (e.g., is, was, are, were) – in ASL, something that has been overlooked in previous linguistic analyses. Here's video of the webinar.
---
14 New Latinx Studies Faculty to be Hired at UC San Diego
The Latinx Cluster Hire Initiative, supported by a $500,000 grant awarded through UC's Advancing Faculty Diversity Program, aims to increase faculty diversity, spur innovative research and infuse culture into the curriculum. There are currently seven ladder-rank faculty searches underway at UC San Diego, including within the School of Social Sciences' departments of Urban Studies and Planning, Ethnic Studies and Anthropology.
---
Supporting the "Grandmother Hypothesis"
Humans are one of the only species known to live well past menopause. According to the "grandmother hypothesis," this is because older women provide important support in raising human infants and children, who require more care than the young of other species. A new paper co-authored by Pascal Gagneux of Anthropology and the School of Medicine, supports the hypothesis by tracking the evolution of a gene variant that supports cognitive health in older humans.
---
Mitigating Bias Through Rubrics
Inside Higher Ed reports on a case study to investigate faculty hiring rubrics, led by Mary Blair-Loy of Sociology with colleagues at the Jacobs School of Engineering. The research, detailed in a Science 'Policy Forum' paper, shows that while the hiring rubrics – also called criterion checklists or evaluation tools – helped mitigate some gender bias as on STEM department made its hiring decisions, a lot of bias still persisted.
---
Turning Point USA Donations Surged During the Pandemic
"Ten anonymous donors helped boost the organization's revenue in the 2020 fiscal year," writes NBC News, "helping it expand its focus on culture war activism and become a political powerhouse." The in-depth story quotes sociologist Amy Binder.
---
Research Evaluations Are Narrowing the British Social Sciences
Juan Pablo Pardo-Guerra of Sociology writes in the Times Higher Education Supplement about the evidence detailed in his new book, "The Quantified Scholar," showing that "slowly but surely, UK [social science] disciplines have been moved in the direction of greater intellectual homogeneity." And this is not a good thing, he explains, as "study after study demonstrates that serendipity and diversity are critical for innovation and the advancement of knowledge. Homogeneity constrains our imaginations and our ability to find solutions to collective problems."
---
Why Billionaires Like MacKenzie Scott and Jack Dorsey Are Donating Millions to This Nonprofit That Gives Cash to the Poor
Forbes presents an extensive story on the nonprofit GiveDirectly, co-founded by Paul Niehaus of Economics. 
---
Campus Raises $3.05 Billion as Campaign for UC San Diego Concludes
UC San Diego is the nation's youngest university to reach a multibillion-dollar fundraising campaign thanks to gifts of all sizes from more than 163,000 donors. The campus success story, "Changing the World Through Philanthropy," includes such significant donations to the School of Social Sciences as gifts from Phyllis and Dan Epstein and Hanna and Mark Gleiberman to establish the Homelessness Hub and ongoing support from Jerri-Ann and Gary E. Jacobs for K-12 education and graduate fellowships. Thousands of people gave to support Social Sciences' student career preparation and community-driven programs addressing housing, health and racial inequality, diversifying the tech industry, and police accountability, among many impact areas.
---
Authors Discuss Book on Science and Definitions of Merit
"Science is a meritocracy. The merit of scientists' ideas matters much more than whether a scientist is Black or white, a man or a woman, and is gay or straight. Right? Not so fast," writes Inside Higher Ed in prefacing correspondence with Mary Blair-Loy of Sociology and doctoral alum Erin Cech, now at the University of Michigan, about their new book, "Misconceiving Merit." The book studies more than 500 STEM professors at a top research university to show how cultural ideas of merit nonetheless produce unfair and unequal outcomes for professors who are women, people of color and/or LGBTQ. Read more in Blair-Loy's "Tweetorial" on the book. Relatedly, Blair-Loy and colleagues at the Jacobs School of Engineering show in a Science "Policy Forum" paper how bias in hiring women engineering professors persists even when a well-intentioned group uses a method considered a best practice.
---
Marco Werman of the 'The World' to Host Public Radio Program from UC San Diego
The host of the international news program "The World" from GBH and PRX, Marco Werman, will serve as the university's first Journalist in Residence and will host the public radio show from a new broadcast studio in the Department of Communication built as part of its "Democracy Lab" initiative. In making the announcement, Communication Chair Brian Goldfarb said, in part: "Our collaboration with 'The World' comes at an exciting and critical time. Communication is inextricably tethered to questions of democracy, diversity, and justice." The Union-Tribune, the Times of San Diego and others reported on the news.
---
Short Group Quizzes Go a Long Way to Building a Class Community
Sociologist Michel Estefan implements fresh teaching techniques to ensure an education that's genuinely inclusive and student-centered. These techniques needn't be whiz-bang or complicated to be effective. And students have noticed. Sociology Chair Amy Binder remarks that not only are Estefan's classes wait-listed but also that "he's brought in new courses that students really appreciate – the sociology of social justice, for example, and another on race and racism in the United States."
---
Commentary: Foreign Policy on Ukraine Shows West's Arrogance
"It makes no sense for Western pundits, from nations that are not fighting, to debate whether the war should continue," writes Erik Gartzke of Political Science in an opinion piece published by News Tribune. "It is not up to officials in the West whether Ukraine continues to resist Russian aggression or whether President Vladimir Putin persists or pulls the plug on his ill-conceived military campaign. The West has quite carefully, and consciously, absented its armies from Ukraine's battlefields. … With a policy of restraint comes the obligation not to engage in hubris (or timidity) by proxy."
---
Dogs With Something to Say Press Buttons for Words in UCSD Cognition Study
KPBS features what scientists at UC San Diego are calling the biggest community science project ever done on animal communication. Dogs use soundboards, whose buttons they press with a paw or a nose, to communicate human words, thoughts – maybe even sentences. The project is led by Federico Rossano of Cognitive Science. He said the goal of studying cognition in animals is to understand what is uniquely human and what kind of thinking is shared with other creatures.
---
New Prenatal Genetic Screens Pose Underappreciated Ethical Dilemmas
Writing in Scientific American, Daniel Navon of Sociology considers "the myriad dilemmas unleashed" by cutting-edge prenatal screening technologies such as NIPT (or NIPS) and PGT. With often hard-to-interpret results, the tests raise ethical issues, says Navon, "that do not fit neatly into futuristic discussions of 'designer babies' or entrenched debates about abortion," but we as a society must grapple with them nonetheless.
---
California Survey Finds Hot-Button Issues May Spark Voter Turnout in November
Despite low turnout in the June primary elections, the national political battle over the issue of abortion could spur greater voter participation in November, according to a survey experiment run by the Yankelovich Center for Social Science Research at UC San Diego, reports the San Diego Union-Tribune. The center's latest survey [PDF] – "Looking Ahead to November: How Will Reproductive Rights, Crime Rates and Top Two Dynamics Shape California's General Election?" – was covered by several different outlets, including the Los Angeles Times, which focused on how California is likely to remain blue even if a red wave sweeps the nation later this year. The report's lead author, Yankelovich Center Co-Director Thad Kousser of Political Science joined KPBS "Midday Edition" to discuss how, if voter turnout remains low, California voters will skew older and wealthier than the state's demographics.
---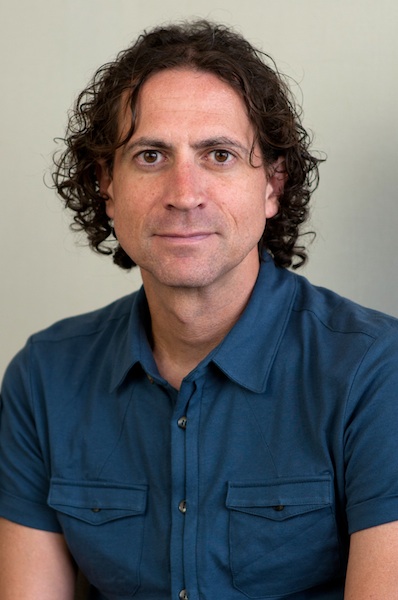 Appointment of Victor Ferreira as AVC-FEDI
Victor Ferreira of Psychology has been appointed associate vice chancellor for Faculty Equity, Diversion, and Inclusion. Ferreira will work in partnership with the director of the Center for Faculty, Diversity and Inclusion and collaborate numerous units across campus to provide academic leadership and direction in advancing the university's goal of achieving and sustaining equity, diversity, and inclusion for all faculty at UC San Diego. 
---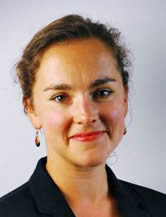 2022 Distinguished Teaching Awards
Kudos to Abigail Andrews of Sociology and to graduate student Ethan Hurwitz of Psychology, who are among this year's recipients of the Academic Senate awards for distinguished teaching.
---
Did the Federal Reserve Make the Right Call Increasing Interest Rates?
To try and slow inflation, the Federal Reserve has approved the largest interest-rate increase since 1994. "It will be very hard at this point to bring inflation down without causing a recession," said James Hamilton as a member of the San Diego Union-Tribune's Econometer panel. "The Fed will likely be forced to keep raising rates through the end of the year, and that could slow economic growth significantly."
---
Mayor Gloria Announces Funding to Operate Safe Parking Lot 24 Hours
In announcing a proposed expansion to the city's Safe Parking Program, operated under contract by Jewish Family Service of San Diego, the San Diego mayor's office shared research on the effectiveness of the program [PDF], conducted by faculty and students in the Department of Urban Studies and Planning. "Our research showed that [safe parking] is a critical tool in our collective toolbox for addressing homelessness in San Diego," said Mirle Rabinowitz-Bussell, co-director of the new Homelessness Hub at UC San Diego and a co-author of the cited report. Leslie Lewis, also co-director and co-author, added: "We are pleased that our report findings could contribute to the mayor's decision to increase the hours of the Safe Parking Program. Research is made meaningful through its policy, practice and human impacts." KPBS reported the news following a unanimous vote by the city council to approve the expansion.
---
Three Years After a Referendum in Which Colombians Rejected an Agreement with FARC, the Pact Signed by Santos Faces Difficulties
Alexander Fattal of Communication was quoted in a recent story about the Columbian election in prominent Brazilian outlet G1 Globo.
---
Humans Didn't Evolve to Count so Numbers Remain a Challenge
Rafael Núñez of Cognitive Science is featured on KPBS for his research on numbers vs. inexact discrimination of quantities. "We are a species that has been around for 250,000 years and numbers have not been around that long," Núñez explains.
---
Event Celebrates $1M Gift in Cyber-Archaeology from Philanthropist Norma Kershaw
The Qualcomm Institute held a celebratory showcase of cyber-archaeology research made possible in part by the generosity of the late Norma Kershaw and led by Thomas Levy of Anthropology, director of the QI's Center for Cyber-Archaeology and Sustainability. The Union-Tribune reported on the bequest, noting that Levy, who also holds a chair endowed by Kershaw, is "especially interested in examining how the culture, climate and environment of the eastern Mediterranean have changed over the past 10,000 years."
---
Should The U.S. Impose a Windfall Tax on Oil and Gas Companies?
Oil and gas companies in the United Kingdom will be taxed an additional 25% on their profits to fund a new benefits package that will aid low-income households. In the San Diego Union-Tribune, James Hamilton of Economics expresses his concern regarding a similar conversation among economists in the U.S.: "If "windfall" taxes are imposed on oil producers, the U.S. will produce significantly less oil. That would mean higher prices for U.S. consumers and make it harder for the world to get by without Russian production," Hamilton said.
---
California Election: Who Will Newsom, Bonta, Padilla Face in November?
Republican State Sen. Brian Dahle is soon to face Governor Newsom, but will he be able to compete with the state's most powerful Democrat, who has already defeated a recall effort? Thad Kousser of Political Science weighed in on the matter with the Bay Area News Group, stating "The governor won this race last September." In addition to East Bay Times, the article also ran in Mercury News, The Santa Cruz Sentinel and Marin Independent Journal. Kousser also weighed in with the Coast News Group as a fraud lawsuit against Oceanside Councilman Chris Rodriguez headed to jury trial.
---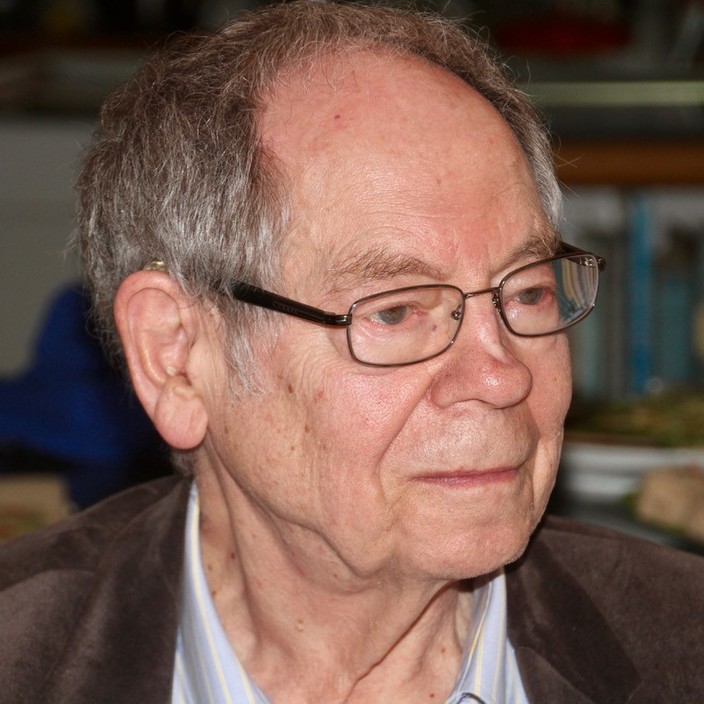 In Memoriam: Founding Chair of Linguistics, Leonard D. Newmark
We deeply regret to share that Professor Emeritus Leonard D. Newmark, founding chair of the UC San Diego Department of Linguistics – who came to the nascent university in 1963 and helped build the campus in innumerable ways – has died. After years of challenges with Parkinson's disease and dementia, Newmark died from COVID-19 on May 2, 2022. He was 93.
---
Class of 2022 Shining Stars
Among the inspiring students featured in this end-of-year story is Kayla Monnette of Cognitive Science, president of the UC San Diego Student Foundation, a student-run nonprofit philanthropic organization. Monnette, who is graduating with Provost Honors and a 3.9 major GPA, failed her first major-related class. She attributes her ultimate success to the "beautiful support system" she found in the Student Foundation's community of peers and alumni mentors who lifted her up and believed in her even when she didn't – or couldn't – believe in herself.
---
It Starts from Within
Preparing to congratulate 7,000 of his peers on graduation, Commencement 2022 student speaker Lucas Anthony Lima of Political Science "draws inspiration from the lessons he has instilled in his little brother," shared a ThisWeek@UCSanDiego feature story. "The most important of these," the story continued, "is believing in yourself, especially when the road gets rocky. As someone who has faced persistent immigration barriers and made the courageous decision to embrace his transgender identity, Lima knows firsthand how persistence and self-love can help overcome any obstacle." To read more about this year's graduation celebrations, including Lima's speech, check out this All Campus Commencement story. The story also notes a crowd-pleasing performance of the national anthem by Psychology student Arisa Namioka and includes reflections by Shimika Basuray of Cognitive Science on the emotions of graduating.
---
Class of 2022 Outstanding Grads
Another end-of-year piece features Salad Omar of Economics. A first-generation college student who transferred to UC San Diego in 2020, Omar was encouraged to pursue higher education by his mother, who never learned to read or write. "I came to the United States in 2017 as a refugee; I didn't know how to take the bus or use a GPS," Omar said, remembering. "Seeing a blind man go to work every day and visiting him gave me the hope I needed to know that I can overcome every challenge as I become someone who helps my family."
---
Take 10 With a Triton: Alumnus Jose Perez Shares Why His Heart Belongs to Triton Transit
Urban Studies and Planning alum Jose Perez '05 has a special relationship with Triton Transit that dates back almost two decades. He started as a shuttle driver when still a student and met his wife while both were driving buses on campus – and he's now returned as general manager. Passionate about inclusivity, sustainability and leadership, Perez is energized by recent efforts to secure federal funding for the Voigt Electric Mobility Hub and looks forward to contributing to the university's sustainability efforts.
---
UCSD Professor Tom Wong Wins National Civil Rights Award
For his work on immigrant rights, including research cited in a number of prominent court cases, the American Civil Liberties Union has honored Tom Wong of Political Science with its Presidential Award. "I have never imagined myself as an academic who writes books and articles that only a handful of other academics read," Wong told the San Diego Union-Tribune, which covered the award. "I have always seen my job as a professor as a platform to have broader impact." The ACLU award is presented biennially to academics "for outstanding contributions to civil liberties."
---
Elected to the Academy
Ana Celia Zentella of Ethnic Studies, one of the world's leading researchers on multilingualism, linguistic diversity and language intolerance, has been elected to the American Academy of Arts and Sciences, one of the nation's oldest and most esteemed honorary societies. Zentella's approach is one she calls "anthro-political linguistics."
---
He's Studied Mental Illness for 50 Years. Here Are All the Things We're Doing Wrong
The Los Angeles Times ran an extended interview with Andrew Scull of Sociology, "a singular authority on more than 200 years of the medical profession's tangled relationship with mental illness," about his new book,  "Desperate Remedies: Psychiatry's Turbulent Quest to Cure Mental Illness." Scull, the L.A. Times noted, is "especially critical of the last 20 years when research narrowed its focus onto possible biological factors for mental illness. The lack of concern with the social and psychological dimensions of mental disturbance, he argues, has precipitated inequities in treatment and led to the consignment of the mentally ill to the streets and jails of this country." Scull also joined KPBS Midday Edition for an interview.
---
Leading From the S
tern
Urban Studies and Planning undergraduate student Bailey Kim, who is majoring in real estate and development, is recognized for her hard work in two competitive arenas – rowing and real estate. She is a coxswain for UC San Diego men's rowing and is also a part of the university's NAIOP real estate development competition team.
---
Forcing Homeless People Into Treatment Can Backfire. What About a Firm Nudge?
Neil Gong of Sociology published an op-ed in The Washington Post on the intertwined crises of homelessness and mental illness. "In March," write Gong and coauthor, "California Governor Gavin Newsom proposed tackling the problem with a sweeping new plan involving something called Care Courts that could push people with psychosis into treatment. The Care Courts, if implemented with sensitivity and robust resources, could actually be a step forward.  But for that to happen, each side will have to acknowledge some hard truths. The hard truth that advocates of forced treatment ought to concede is that coercion often backfires." The piece was reprinted by SFGate.
---
The 'Great Reshuffling' Played a Big Part in Pushing Home Prices Higher
CNN explores the connections between social changes brought about by the COVID pandemic and their role in the U.S. housing market with Johannes Wieland of Economics. In a working paper for the National Bureau of Economic Research, Wieland and a coauthor from the Federal Reserve Bank of San Francisco show that the shift to working from home played a bigger role than previously thought.  "We were pretty shocked remote work had this impact, once we saw the estimates," Wieland said. "We thought about how people moving to different locations would be important. And it is. But it is the people who are remaining in a metro area – the people who need more space at home if they work at home -- that is really pushing up prices. That is the majority of the story."
---
Under Pressure
Sociologist Mary Blair-Loy says the COVID-19 pandemic has exposed gender inequities for working parents, but "new attention to these problems means we can begin to address them."
---
Focus on Preventing Sexual and Domestic Violence
"Prevention of sexual and domestic violence is fundamentally important to strengthening our communities and state as part of how we contend with the COVID-19 pandemic and its harmful lingering effects. Why? Because prevention efforts have multifold benefits beyond just reducing incidents of violence now. They also help stop the cycle of intergenerational violence." – Anita Raj of Education Studies and the School of Medicine, in an opinion piece for The San Diego Union-Tribune on the need for ongoing rather than one-time funding of violence prevention.
---
Family Stories
Tritons recount what it means to be a family – the ancestry, the history, the traditions and the importance of preserving stories for future generations. This Triton Magazine story features profiles of alumni  Nyssa P. Chopra '07 of  Political Science, Joel Poremba '89 of Political Science and Michael Genhart '84 of Psychology, among others.
---
Abortion Opinion Leak Unprecedented But Not a Supreme Court First
"More distrust" of the high court is likely now that the leak of a draft opinion that would overturn Roe v. Wade was released, experts tell NBC News. "Basically what we're facing right now is totally unprecedented, and it's going to have political repercussions that are pretty severe," said Peter Irons of Political Science.
---
Will San Diego County's Population Continue to Decline?
Within the last year, San Diego decreased in population by 11,183 residents. And there is debate among analysts about what might be driving residents out of the city. James Hamilton of Economics provided his expert opinion to the San Diego Union-Tribune: "The high cost of living – and in particular housing – is a big factor. I don't see San Diego's housing problem being solved soon, which is why I think the exodus could well continue."
---
Meet the Candidates in the 49th Congressional Battleground District
The 49th Congressional district has been redrawn based on the last census and now spans from Del Mar to Dana Point. The new boundaries make the 49th a swing district: 36% of the voters are registered Democrats, 33.6% are registered Republicans and the rest are independents. "That's now going to be the battleground district for San Diego that I think you're going to see Republicans contesting and Democrats putting a lot of resources into," Thad Kousser of Political Science said to NBC7.
---
Four Candidates Compete for Open Seat in 80th Assembly District
There are a lot of twists and turns to contest in the recently redrawn 80th Assembly district, which includes most of South Bay, Chula Vista, National City, Imperial Beach and Otay Mesa. Political scientist Thad Kousser weighed in on the matter in the San Diego Union-Tribune. "It's leaving voters to have two elections for two different candidates, for two different 80th assembly districts," Kousser said. "If many voters are confused by this, they should be."
---
Do E-Scooter Companies in San Diego Need Additional Regulation?
James Hamilton of Economics says "yes": "We want to encourage alternatives to cars but need to ensure public safety. It should be as easy to report riders who pose a danger as it is to rent a scooter." The Union-Tribune Q&A with experts was picked up by Government Technology and others.
---
A Decade Ago, California Adopted a Strange Top-Two Primary System. How's It Working Out?
Proposition 14 created the "top-two primary" a decade ago, and it has since been tested in five, soon to be six, elections. Some reformers, writes Los Angeles Times columnist Nicholas Goldberg, are now suggesting that the system, which was originally meant to subvert political gridlock in California, be expanded to other states in an effort to combat the nation's growing political polarization. Thad Kousser of Political Science expressed his skepticism: "...it hasn't changed who voters have elected or the type of candidate they've elected. It hasn't been a silver bullet to end the march toward partisan polarization." The column also ran in The Mercury News.
---
Like Sisters
Lifelong friends and alums Audrey Natal '89 of Economics and Susan Balch '87 of  Urban Studies and Planning have a bond that is literally bound by blood, as Audrey donated a kidney to her dear friend Susan, despite the hundreds of miles physically separating them.
---
Judge Orders Government to Continue Migrant Expulsions on Border
The Biden administration was blocked by a federal judge from lifting Title 42, a sweeping pandemic-related health order that has been preventing thousands of asylum seekers at the border from entering the U.S. since March 2020. Wayne Cornelius of Political Science, director emeritus of the Center for Comparative Immigration Studies, said to the New York Times: "The Biden administration is probably breathing a sigh of relief because they weren't ready for the rule to be lifted." In addition to this piece, Cornelius was also quoted in a New York Times story written before the judge's decision.
---
Is East Village Green Worth the Cost? 
The total cost of San Diego's East Village Green is now $79.6 million, and some are starting to wonder if the investment will pay off. James Hamilton of Economics weighs in as part of the San Diego Union-Tribune's Econometer panel of experts, stating that the project's price tag is troubling, especially in light of other issues: "We have more pressing priorities such as addressing the many homeless in San Diego."
---
Undergraduate Research Gives Rise to Doctoral Dreams
A ThisWeek@UCSanDiego feature story celebrating a milestone moment for the McNair Program includes a profile of Psychology student Angela Chapman. The McNair Program helps prepare underrepresented students for enrollment in  Ph.D. programs. Chapman, who has been researching neurophysiological biomarkers in the brain among patients with schizophrenia, aspires to earn a doctorate in clinical psychology specializing in neuropsychology.
---
Lifting Up Youth Voices
The winners of the #USvsHate Spring 2022 youth messaging contest are in! A national project of UC San Diego CREATE and Education Studies' Mica Pollock, #USvsHate received entries from across the country, from elementary school to college. In their messages, young people tackled issues ranging from censorship to women's rights to environmental injustice, with passion and clarity.
---
2022 Chancellor's Dissertation Medal Recipients
Kudos to Lauren Nippoldt of Anthropology! Nippoldt and the other recipients of this prestigious campus award are recognized for outstanding doctoral research.
---
11th Annual UC San Diego Powwow
Check out this slideshow on the annual event to celebrate the traditions of Native American people and their culture on campus. This year's event included a presentation of the inaugural "Wise Elder Changemaker" Award from the Life Course Scholars program, by Leslie Lewis of Urban Studies and Planning, to Randy Edmonds, founder of the Indian Human Resource Center, San Diego.
---
Americans See Afghan and Ukrainian Refugees Very Differently. Why?
Writing in the Washington Post's "Monkey Cage" blog, Claire Adida of Political Science and colleagues describe their recent survey experiment showing striking differences between how Americans view Afghan and Ukrainian refugees, with a lot more positive sentiment for Ukrainians. The research echoes the group's earlier work comparing attitudes toward Christian vs. Muslim refugees from Syria. However, that isn't to say nothing can be done. The research also suggests solutions: To help refugees integrate, Adida's group and other researchers say, "it's important to encourage empathy toward refugees and emphasize the host community's commonalities with them."
---
Is Vladimir Putin Sunk?
Coauthored by Michael McCullough of Psychology, this opinion piece in The Hill debunks the "madman theory" and suggests instead that Russian President Vladimir Putin is suffering from something "much more mundane and commonplace" – namely confirmation bias and the sunk-cost dilemma.
---
California's Wildfire Building Codes Make Newer Homes Less Likely to Burn
Marketplace features the research of economist Judson Boomhower on the protective effects of wildfire building codes, published by the National Bureau of Economic Research. "These codes have really clear benefits in terms of improving the probability that a home will survive a wildfire," Boomhower said. Remarkably, Boomhower's research shows that the codes not only help newly constructed buildings to not catch flame but also older neighboring homes built pre-code. The Wall Street Journal cited the research in its story "Neighbors Take the Fight Against Fire Threats to the Next Level."
---
V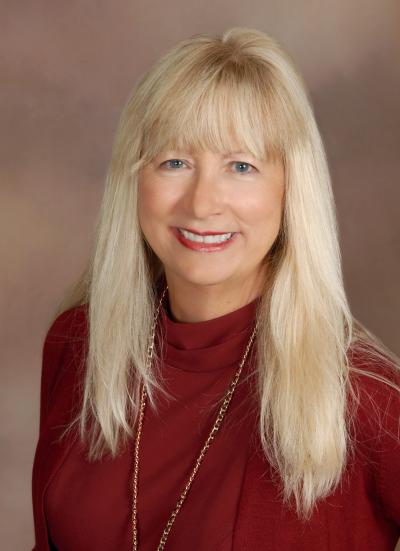 . Ramey = No. 1
Economist Valerie Ramey has been ranked the top female economist based on publications over the last 10 years by RePEc, a go-to resource in the field of Economics. RePEc, or Research Papers in Economics, is a collaborative effort of hundreds of volunteers in 102 countries to enhance the dissemination of research in economics.
---
Two Factors May Keep Putin's Finger Off the Nuclear Button
Erik Gartzke of Political Science, founding director of the Center for Peace and Security Studies at UC San Diego, published a piece in Business Insider (linked above) discussing the war in Ukraine and what factors may keep nuclear warfare at bay. Gartzke also published an essay in The Conversation about cyberattacks on Ukraine, which was republished by Buffalo News, ZME Science, and more. From the start of the crisis, Gartzke has been lending his expertise to numerous print and broadcast outlets, including CBS8 and Defense One, among many others.
---
President Biden Announces Key Nominees
Political Science alum Jaime Lizárraga has been nominated for Commissioner of the Securities and Exchange Commission. "Throughout his 31-year public service career, Lizárraga has advised Congressional leaders and heads of executive agencies on policy and legislative strategy," the White House announcement reads. Lizárraga's nomination was featured in the Bloomberg and Reuters newswires, as well as on Politico.
---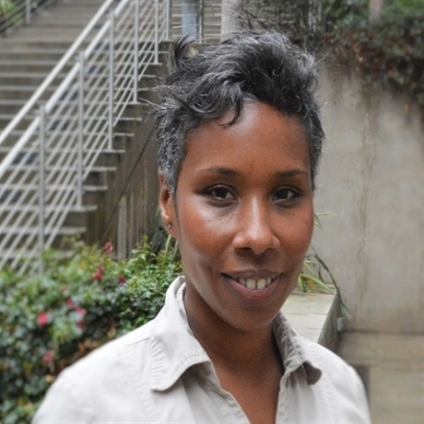 NSF Early CAREER Award
Kudos to Sherice Clarke of Education Studies, who has been selected by the National Science Foundation for a prestigious and highly competitive Early CAREER Award. Clarke's project, "Designing teacher professional development to leverage the brilliance of learners of color," is a five-year research-practice partnership in collaboration with a school district that serves a 75% minoritized student body. The project starts with this premise: "Students of color must have access to robust and meaningful opportunities to learn science in classrooms that center their assets and humanity."
---
William T. Grant Scholars Class of 2027
Theresa Stewart-Ambo of Education Studies is one of five early-career researchers selected for the William T. Grant Scholars Class of 2027. The program "supports the professional development of promising researchers in the social, behavioral and health sciences who have received their terminal degrees within the past seven years." Stewart-Ambo's five-year research project will explore the relationship between the educational outcomes of American Indian youth and Native nation-building and how higher education can fortify Indigenous futures.
---
Indigenous Futures Institute Receives Grant from Lumina Foundation
An innovative, interdisciplinary community-action research incubator at UC San Diego is now further empowered to continue its work in educational, scientific and environmental co-design with Indigenous peoples. The Indigenous Futures Institute (IFI) has received a $400,000 grant from Lumina Foundation's Racial Justice and Equity Fund. Theresa Stewart Ambo (Tongva/Luiseño) of Education Studies co-founded the IFI with Keolu Fox (Kānaka Maoli) of Anthropology and Wayne Yang of Ethnic Studies, who is also provost of Muir.
---
UC San Diego Honors 2022 Integrity Champions
This year's integrity champions include Jade d'Alpoim Guedes of Anthropology and the Scripps Institution of Oceanography, who came forward with evidence of sexual harassment by a Harvard professor. "Our community of trust depends on the integrity of everyone," said Guedes. "A 'leaky pipeline' has forced generations of women and minoritized communities to leave academia because there are too few inroads to remove racial, gender and sexual violence perpetrators. We can only change this when we end the culture of silence that allows perpetrators to operate. My story is one of ending this culture of silence."
---
Linguistics Undergrad Wins Boren Scholarship
Bridget Egan, a Linguistics and Machine Learning double major at UC San Diego, has won a Boren Scholarship for 2022-23, a prestigious award from the U.S. Department of Defense. The scholarship provides up to $25,000 to support a U.S. student who wants to study abroad for a year, with special emphasis on learning or improving their knowledge of a foreign language.
---
African Refugees See Racial Bias as US Welcomes Ukrainians
Tom Wong of Political Science, founding director of the U.S. Immigration Policy Center, weighed in with VOA News: "The U.S. has responded without hesitation by extending humanitarian protections to predominantly white and European refugees," Wong said. "All the while, predominantly people of color from Africa, the Middle East, and Asia continue to languish."
---
The Resilience of State and Local Government Budgets in the Pandemic
Jeffrey Clemens of Economics recently published an Econofact memo describing his research on the unexpected stability of state and local governments' budgets during the COVID-19 pandemic. "Predictions from the pandemic's early days were dire. By the spring of 2021, however, many states were awash with surplus cash," Clemens writes. Read on for Clemens' analysis of why and what this means going forward.
---
Brain Scans May Reveal a Lot About Mental Illness, But Not Until Studies Get Bigger
To really get insights into intelligence or anxiety and depression, NPR reports, brain scan studies may require thousands of scans. The ABCD Study, the National Institutes of Health study on adolescent brain development, for example, has enrolled more than 11,000 young people. The study's large size is, in part, an effort to address the problems found in smaller studies, said one of the study's principal investigators, Terry Jernigan of Cognitive Science. But it's not enough to be big. Studies must also be more diverse than they typically have been, Jernigan said: "You want to know to what extent your observations are generalizable to all the groups in our society."
---
Here Are the 28 Andrew Carnegie Fellows for 2022
Forbes: The Carnegie Corporation of New York announced the 2022 class of Andrew Carnegie Fellows. Among the new fellows is Judson Boomhower of Economics. Boomhower's project, "Learning about Climate Risk and Adaptation from Catastrophic Wildfires," will document lessons for successful adaptation. More on the Carnegie website.
---
With ARPA Funds, Newfane Considers Infrastructure Improvements
Newfane, Vt. is set on getting the best bang for their buck with $400,936 from ARPA funds. In the Brattleboro (Vt) Reformer, Juli Beth Hinds of Urban Studies and Planning weighs in on the potential infrastructure upgrade of a new wastewater system for the town. "...the good news is that we really do have a bigger suite of solutions and financing options than we did even five, six years ago," Hinds said.
---
Katzin Prize Recipients 2022
Round 2: Coryna Ogunseitan of Anthropology and Zaiyao Zhang of Psychology are among the prospective doctoral students that have been selected for the prestigious Katzin Prize, which is reserved for "a select group of scholars, demonstrating outstanding talent and promise."
---
First 'Wise Elder Changemaker' Awards Celebrate San Diegans Age 65+
Born out of a desire to highlight the life work and current accomplishments of San Diegans 65 years and older "who have had a significant impact on people, land, communities and movements for change across our region," the inaugural awards recognize change-making work that ranges from food justice to housing advocacy, from the arts to gender and racial equity, to community healing. Nominations for the award were solicited and then selected by students in the Life Course Scholars Program. Now in its seventh year, the LCS program is co-directed by Anthropology doctoral alum and Urban Studies and Planning continuing lecturer Leslie Lewis. The program brings together UC San Diego students with elders in the region for project-based learning in order to design communities that are accessible and friendly to all ages.
---
Soaring Energy Costs Fuel Fastest Inflation in 40 Years: 3 Essential Reads
A round-up of "essential reads" by The Conversation includes a piece by Economics doctoral candidate Jacob Orchard on how Americans with the lowest incomes are being hit much harder by inflation than the richest Americans. This gap is explained by something known as inflation inequality: The poorest spend a lot more of their incomes on energy and food, which are the categories climbing the most right now.
---
Videos Now Available of 2021 Revelle Medal Winners
Dick Attiyeh of Economics and Wayne A. Cornelius of Political Science were each honored with a 2021 Revelle Medal, which recognizes sustained, distinguished and extraordinary service to the campus. You can now watch the videos celebrating Attiyeh and Cornelius on YouTube.
---
Did Biden Make the Right Call Extending the Student Loan Payment Moratorium?
The Biden administration has extended a moratorium on student loan payments through August in an effort to aid households in stretching their budgets. However, economists have criticized the extension because of its potential to add to the already rising inflation. James Hamilton of Economics responds to the situation in the San Diego Union-Tribune, stating "We need to change to an honest accounting system that's fully funded with tax dollars. But getting there requires political compromise and courage, which are lacking in Washington, D.C., these days. So for now, extending the moratorium will have to do."
---
COVID: Have We Reached the End For Vaccine Mandates?
Policymakers aren't junking mandates entirely but they certainly don't seem to be as popular as they had been earlier. Thad Kousser of Political Science weighs in on the matter with the Bay Area News Group. "The political will for mandates is directly proportional to caseloads and hospitalization," Kousser said. "Maybe this simply isn't the time to push them." The story was picked up by Mercury News, Press-Telegram, Redlands Daily Facts and The Press-Enterprise.
---
Spanish Language Disinformation Crisis (video)
The San Diego Public Library, together with the National Association of HIspanic Journalists, is addressing the Spanish language disinformation crisis with a series of "Fact o Ficción" panels in local libraries. The featured panelists, in addition to journalists from Univision, CBS8 and more, include UC San Diego's Juan Pablo Pardo-Guerra of Sociology.
---
Meet the 2022 Alumni Award Honorees
Alumni Jamie Montgomery '81 of Political Science, Liliana Pao '99 of Psychology and Political Science, as well as School of Global Policy and Strategy, Tanya A. Menendez '09 of Sociology and Pauline L. Nuth '13 of Economics and Biology are among eight individuals who will be honored at the 43rd Annual Alumni Awards this year. The awards celebrate the distinguished work and personal accomplishments of extraordinary alums "who are innovating new possibilities around the globe."
---
CWUR: UC San Diego Among Top 10 Public Universities in U.S.
The university is once again ranked one of the top 10 public universities in the country, according to the Center for World University Rankings (CWUR). In these annual rankings, the campus placed No. 8 among public U.S. universities and No. 22 among all universities nationwide.
---
Supreme Court Hears 'Remain in Mexico' Repeal Case
Ahead of a Supreme Court hearing to repeal the "Migrant Protection Protocols" (MPP), the Trump-era policy better known as "Remain in Mexico," ABC News cited a 2019 UC San Diego report of more than 600 asylum seekers subjected to the MPP program, which found about a quarter of them reported receiving violent threats, about half of which resulted in physical violence, beatings and robbery. The report was led by Tom Wong of Political Science and the U.S. Immigration Policy Center.
---
The Trump Baby Bump Among Republicans After the 2016 Election
Research suggests that Republicans' increased economic optimism during the Trump presidency may have motivated them to have more children, compared to Democrats. The study, to be published by American Economic Review: Insights, is co-authored by Gordon Dahl of Economics, with William Mullins of the Rady School and Runjing Lu, a doctoral alum of Economics now at the University of Alberta. It is the first study to establish a link between a presidential election and the birth rates of politically aligned groups, documenting a partisan shift that amounts to between 1 and 2% of the national birth rate. That's a seismic shift, "equivalent to changes in birth rates that occur after economic shocks or in response to policies designed to affect birth rates," Dahl said. Covering the study were KPBS and many others, including this CBS8 news segment in which Dahl, Mullins and Lu were able to appear together.
---
Kavli Foundation Donates $5M to UC San Diego Brain and Cognition Research
Matching funds from The Kavli Foundation, paired with private gifts from generous donors, support the Kavli Institute for Brain and Mind, which was co-founded by the late Social Sciences Dean Jeff Elman of Cognitive Science. The story includes mention of KIBM-supported research by Tim Gentner of Psychology, being conducted in partnership with a Jacobs Engineering colleague, as well as the establishment of the Elman Chancellor's Endowed Chair in Cognitive Science, and more.
---
Educate to Indoctrinate: Education Systems Were First Designed to Suppress Dissent
New research by Agustina Paglayan of Political Science and the School of Global Policy and Strategy explores the origins of state-funded schools across 40 different countries. Public primary schools were created by states to reinforce obedience among the masses and maintain social order, rather than serve as a tool for upward social mobility, suggests the study published in American Political Science Review. "The key prediction of the research," Paglayan said, "is that when there are periods of internal conflict, states will introduce education reform that is designed to indoctrinate people to accept the status quo."
---
Oil And Gas Prices Are 'a Drag on the Economy' But Won't Trigger  Recession: Expert
James Hamilton of Economics joined Yahoo Finance Live to "discuss how rising oil and gas prices amid COVID-19 lockdowns in China and the Russia-Ukraine war could affect the U.S. economy."
---
Why It's So Difficult to Assess Pandemic Risks Right Now
It can be difficult to translate small risks around COVID-19 into behavioral changes, experts say. The decisions we make – Will I fly to that wedding? Should I eat at an indoor restaurant? – tend to be yes-or-no choices, not behaviors we can modify by, say, 10 percent, Craig McKenzie of Psychology said to the New York Times. So we're all searching for a threshold at which we can stop adjusting our behaviors to avoid COVID, he said. And some people may already feel they have reached that place.
---
Protesters Shouldn't Have to Pay a High Price for Lawmakers to Care
LaGina Gause of Political Science published an op-ed in the San Diego Union-Tribune on the subject of her new book, "The Advantage of Disadvantage," addressing why "costly protests" – which involve protestors suffering physical harm, monetary losses or other losses – are more effective in gaining legislative support. Gause elaborates on why Black people are both more likely to experience the costs of protest and see legislative support for their efforts.
---
Mayor Gloria Honors Influential 'Women of Distinction' in San Diego
San Diego Mayor Todd Gloria and the City Council recognized, for the first time, 10 San Diego Women of Distinction. Fonna Forman of Political Science and the Center on Global Justice was recognized for her impressive accomplishments and her passion for her work on climate justice, equitable urban development and border ethics. "These highly accomplished leaders," Mayor Gloria said, "have helped move our city forward and make it better for all of us." The honor was covered by the San Diego Union-Tribune.
---
The Misuse of Race in The Search For Disease-Causing Alleles
Amy Non of Anthropology co-authored a commentary in the Lancet highlighting "how theories and beliefs about a biological meaning of race have engendered dangerous misconceptions with implications for disease treatment, research and policy."
---
U.S. News Names UC San Diego Graduate Programs Among Top in Nation
The campus is now ranked No. 1 for doctoral students studying behavioral neuroscience, up three places since it was last ranked in 2017. According to the 2023 Best Graduate Schools rankings from U.S. News & World Report, other fields in the Social Sciences also earning top-20 spots in the nation are:  econometrics (7), psychology (12), public finance (14), development economics (11), economics (14), labor economics (17), microeconomics (18) and macroeconomics (18).
---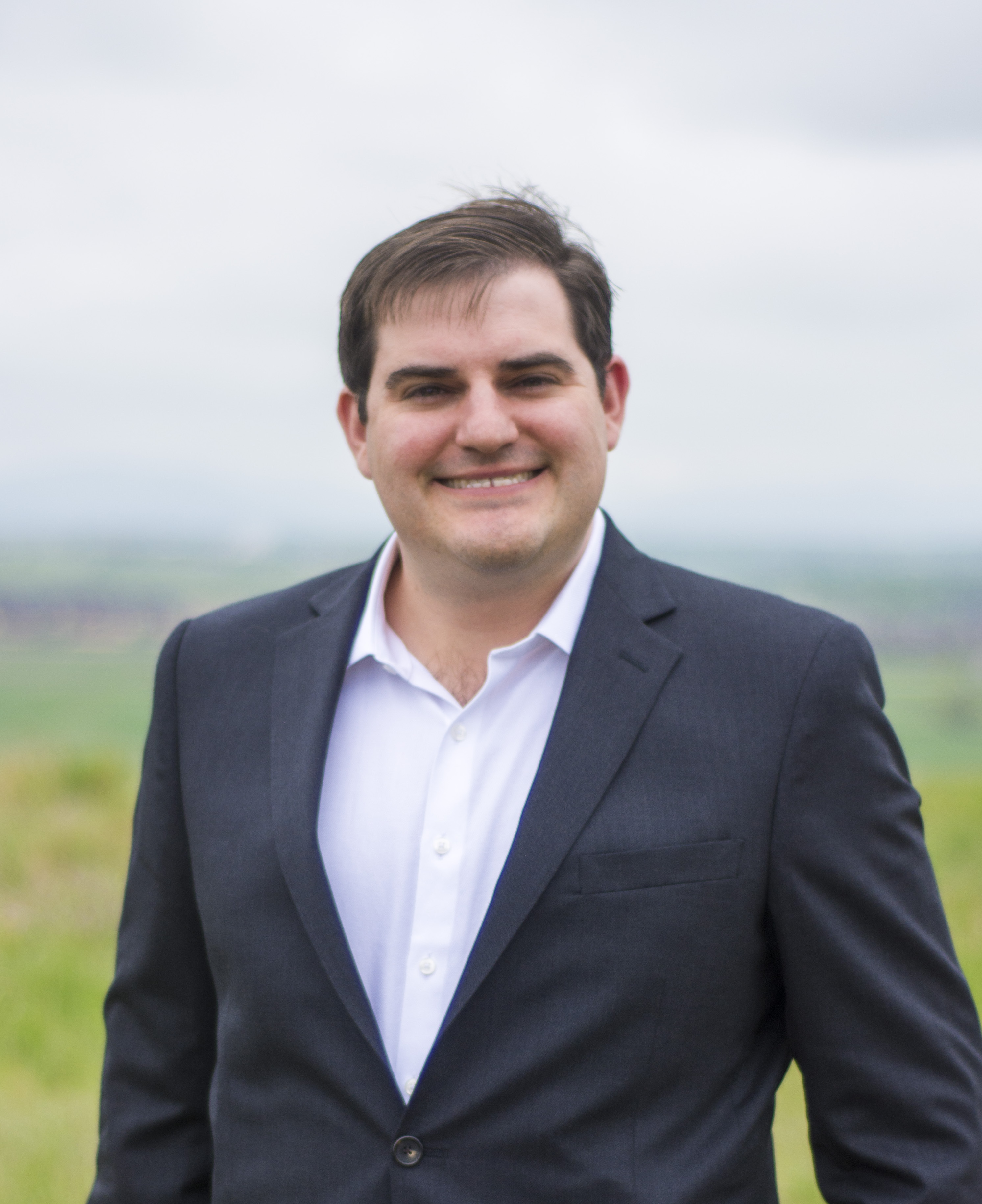 Styler to Give 2022 Legacy Lecture
A campus-wide vote of students has chosen Will Styler of Linguistics to give the 2022 UC San Diego Legacy Lecture, a recognition awarded by the UCSD Scholars Society to "influential and amazing professors." The selected professor is then given this prompt for their talk: "If this were your last lecture, what would you want to share with everyone?" Learn more about Styler and stay tuned for the event details in Spring Quarter.
---
How to Turn Your Climate Anxiety Into Climate Activism
Megan Phelps, program coordinator at San Diego 350's 'Youth4Climate' and staff research associate in the UC San Diego Climate Psychology and Action Lab, joined KPBS' Midday Edition to talk about how to become a climate activist. The lab – which is focused on moving people from skepticism to belief and from belief to action – is headed by Adam Aron of Psychology.
---
The Long-Term Impact of COVID-19 on the Future Careers of Women in STEM
The National Academies of Science, Engineering and Medicine convened experts and leaders for a virtual workshop March 23-24, 2022  to inform a national research agenda that ensures academic and federal institutions are prepared to monitor and mitigate the long-term negative impacts of the pandemic on the STEM careers of women – especially women of color. Mary Blair-Loy of Sociology was one of the featured speakers. You can view a video of the workshop at the link above.
---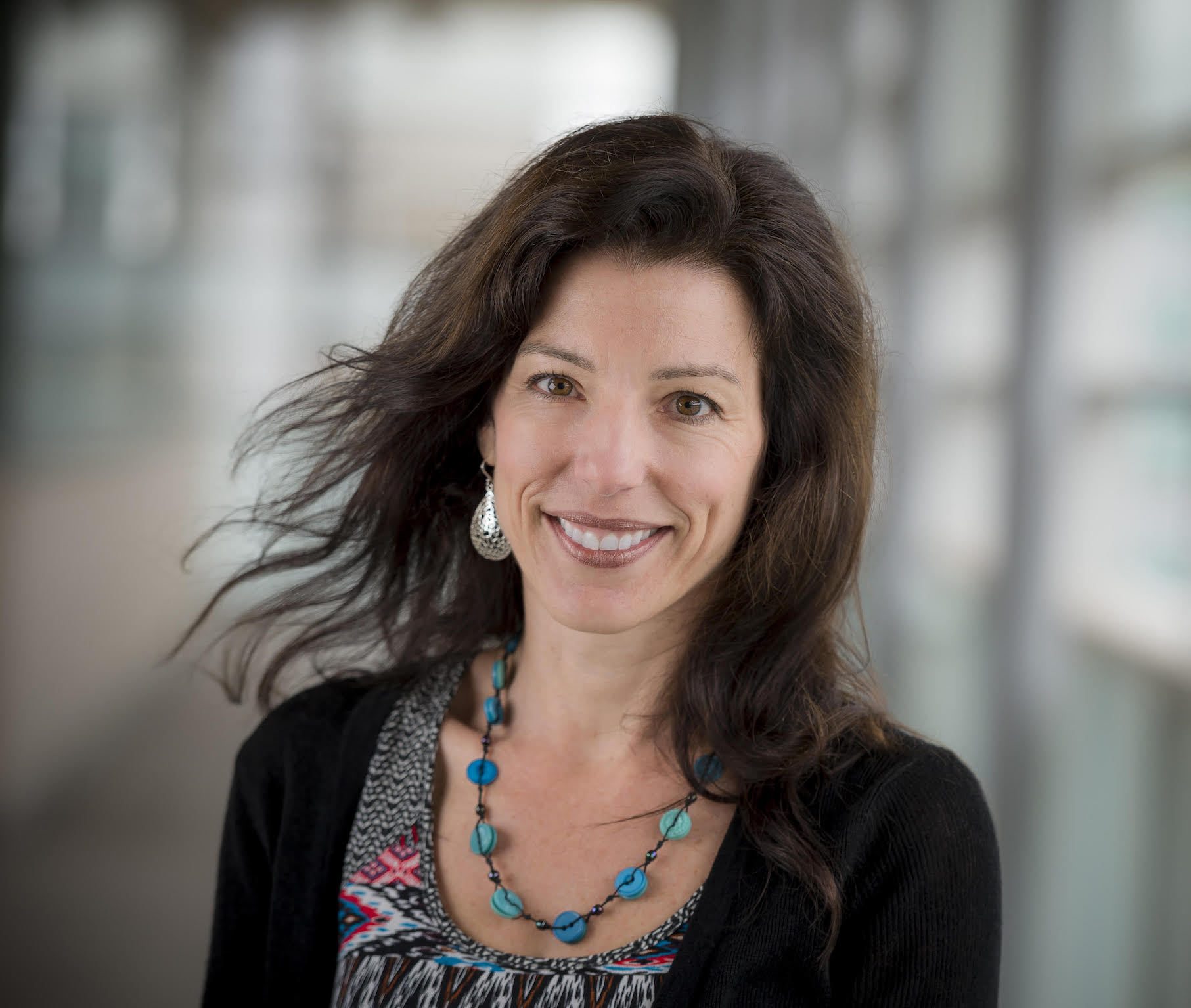 Datnow to Present 2022 Distinguished AERA Lecture
Amanda Datnow of Education Studies will be one of two major speakers at the American Educational Research Association's annual meeting. Scheduled for April 21-26, the meeting "is the largest annual gathering of scholars in the education research field and is a showcase for groundbreaking, innovative work in a diverse array of subject areas." Datnow's lecture will be given on-site at the meeting (this year in San Diego) and also live-streamed on the virtual platform.
---
El Centro Names Oliva as New Mayor
Political Science alum Tomás Oliva '07 has been elected the new mayor of El Centro. "There is a part of me that feels I don't deserve it. This stems from the fact that my parents were immigrants from Mexico. We were a family without means and wealth," Mayor Oliva told the Desert Review. "And yet, there is a part of that, that says, 'This is supposed to be where I should be. And I worked hard for it.'"
---
U.S. and Allies Move to Further Isolate Russia From Global Economy
The Biden Administration took another stab at Russia's economy by joining Europe and other allies in stripping Russia of permanent normal trade relations. The New York Times reports on computational analysis by Marc Muendler of Economics and a colleague at the University of St. Gallen in Switzerland showing that if G-7 countries imposed a 35-percent tariff, Russia would suffer a loss of over $13 billion.
---
2022 Cognitive Science Society Fellow
Rafael Núñez of Cognitive Science has been elected a fellow of the Cognitive Science Society for his outstanding research and impact on the cognitive science community. Núñez "investigates embodied cognition, conceptual systems, and abstraction using multidisciplinary methods that range from psycholinguistic experiments to gesture studies and field research with isolated indigenous groups."
---
While Red States Debate CRT, Illinois Looks at Curriculum Transparency
A Chalkbeat article about how Republican-backed "transparency" bills could prevent students from learning curricula that address race, gender, sexuality and religion quotes Agustina Paglayan of Political Science: "It's not just about observing what's happening in the classroom and giving parents more information, but also about controlling teachers."
---
Chancellor's Scholarship and Fellowship Challenge Exceeds Goal for Students
An additional $15.6 million is now fueling scholarships and fellowships at UC San Diego. Among those giving students the gift of opportunity were Economics alumnus Gary E. Jacobs '79, and his wife, Jerri-Ann, who grew their support of the Jerri-Ann and Gary E. Jacobs Endowed Fellowship Fund in Social Sciences. This campus story also features fellowship recipient, Communication graduate student Marwa Abdalla. Abdalla's research emphasizes anti-Black and anti-Muslim racism, Islamic and Muslim media representation, and how legacies of imperialism and Orientalism continue to inform conservative and progressive politics. Undergraduate student Patrick Buenaventura '25 of Economics is featured as well, as a recipient of a Chancellor's Associates Scholarship.
---
In-Depth: Study Says Russia Is Faking its COVID Death Toll
A new analysis of Russia's COVID death toll proves almost certain that the country has been undercounting its COVID fatalities. Daniel Hallin of Communication weighs in on the subject with ABC10 News. "The legitimacy of Putin's rule depends on showing himself to be in control and able to handle any problem on his own. So whenever you have a problem that starts to get out of control, the strategy is to cover that up," Hallin said.
---
Here's How State Lawmakers Want to Help Californians Facing High Gas Prices
Russia's invasion of Ukraine, and the sanctions that followed, have spiked gas prices, combined with the fact that demand for oil has ramped up from pandemic lows faster than supply. As the U.S. turns away from Russian oil, there's a fundamental reality that we'll have to make do with less fuel, said James Hamilton of Economics in the San Jose Mercury News. And when it comes to gas prices, Hamilton doesn't think good news is right around the corner. "I think they're headed up before they come down."
---
California Gas Tax Holiday Would Split Benefits Between Consumers, Oil Companies
Mark Jacobsen of Economics said California drivers would likely see an even smaller share of the savings from a gas tax holiday. California has higher gasoline purity standards than neighboring states, and there are not as many oil refineries able to produce gas that can be sold here. It would be more difficult for gas producers to flood the state with a new supply, Jacobsen said, meaning that any drop in gas prices would be much less than $0.51 per gallon.
---
Inflation vs. Recession: The Fed Is Walking a Tightrope
With inflation at a 40-year high, some economists believe the Federal Reserve will go too far in raising interest rates, contributing to an oncoming recession. James Hamilton of Economics spoke on the matter in an interview with The New York Times, stating that at current oil price and supply levels, the effects of the Russian war "are fairly manageable for the American economy." Hamilton was also quoted and his research on oil shocks and the prospects of a recession were cited in a Yahoo Finance story and a New York Times opinion article, as well as  yet another Times piece on the roiling of financial markets. 
---
Gas Prices: Renting a Tesla is Cheaper For This Uber Driver Than Fueling His Jeep
In response to the skyrocketing gas prices, rideshare driver Al Gaines has parked his Jeep Cherokee and pays $400 a week to drive a Tesla instead. James Hamilton of Economics weighs in on the matter in the San Diego Union-Tribune, emphasizing the difficulties people face as they're forced to spend twice as much on gas than they used to.
---
California's Unemployment Rate Drops to 5.4%
California's employment growth in February brings the state even closer to returning to pre-pandemic unemployment rates. Jeffrey Clemens of Economics speaks on the subject in an interview with Courthouse News Service, stating "The rapid decline in Omicron cases is a clear leading factor behind the February numbers."
---
Are Black Voters Really Leaving the Democratic Party?
"Electoral capture is real," reports The Bulwark, citing research from 1998 co-authored by John Skrentny of Sociology.
---
Kudos to the First Round of Katzin Fellows!
Three of  five doctoral students selected so far for the prestigious Katzin Fellowship for prospective Ph.D. students are from the Social Sciences: Matt Lukacz of Communication, Ifsha Zehra of Communication and Samantha Almonacid of Political Science.
---
A Heart So Full, Her Chipped Teeth Were an Afterthought
Ethnic Studies alum Alexander Fernandez is featured in a New York Times "Vows" piece, showcasing his and Kyra Friedell's love story. The two literally bumped into each other at a bar in San Francisco, and you could say that their relationship has been chipper ever since. 
---
College Education Can Change the Lives of Formerly Incarcerated People. It Changed Mine.
Beto Vasquez, academic coordinator with CREATE (the Center for Research on Educational Equity, Assessment & Teaching Excellence) published an opinion essay in the San Diego Union-Tribune: "Formerly incarcerated individuals will continue to be our neighbors when they are released. As such, it is in our best interest to support them with meaningful opportunities that will allow for upward mobility and positive change."
---
Preserving Cultural Heritage in the Digital Age
Subtitled "Sending Out an S.O.S.," a new book co-edited by Tom Levy of Anthropology "provides readers with a non-technical overview of how archaeologists and other stakeholders are increasingly turning to digital methods to mitigate some of the threats to at-risk cultural heritage."
---
Graduate Students Honored for Inclusive Mentorship
Ethnic Studies doctoral candidate Rochelle McFee, one of five students being inducted into the prestigious Bouchet Graduate Honor Society, is a "force to be reckoned with." To call her impressive is an understatement, with more than a decade of work towards ending violence and oppression. McFee currently studies "the ways Black girls, Black women, and queer-identified people are codified in the Jamaican legal system and social normativity as violable."
---
Impact of Russia's Invasion of Ukraine
Yahoo Finance runs ABC10 conversation with Erik Gartzke of Political Science on the timing and impact of Russia's invasion of Ukraine.
---
UC San Diego Celebrates 20th Annual Black History Month
February 2022 marked  UC San Diego's 20th annual Black History Month celebration. Throughout the month, the important contributions of  Black students, staff and faculty were recognized and the entire UC San Diego community was  invited to join in a series of events that centered on the theme of "Black Health and Wellness." This campus story highlights and thanks UC San Diego medical pioneers and community healers who are making a difference in the health and wellness of others through their work – including Danielle Raudenbush of Sociology. 
---
Pandemic Communication in Times of Populism
Daniel Hallin of Communication is part of a research project that was recently granted a T-AP Recovery, Renewal and Resilience in a Post-Pandemic World award. Hallin and team are focusing on pandemic communication in the US, Brazil, Poland and Serbia, and their research "will inform recommendations aimed at building more resilient media organizations that are better equipped to withstand the challenges of future pandemics in divided societies."
---
Mexico City Gave Ivermectin to Thousands of Covid Patients. Officials Face an Ethics Backlash.
As COVID-19 rampaged through Mexico City, local officials made the decision to provide medical kits containing ivermectin to Covid patients. Juan Pablo Pardo-Guerra of Sociology wrote a widely shared Twitter thread assailing Mexico City's work, reports the Washington Post, comparing the distribution of the drug without proof of its effectiveness to the Tuskegee syphilis study on Black men in the 1930s-70s. Pardo-Guerra was also cited in the Washington Post Global Opinions, The Boston Globe, Toronto Star, KGTV and others, and he authored a piece in Nexos.
---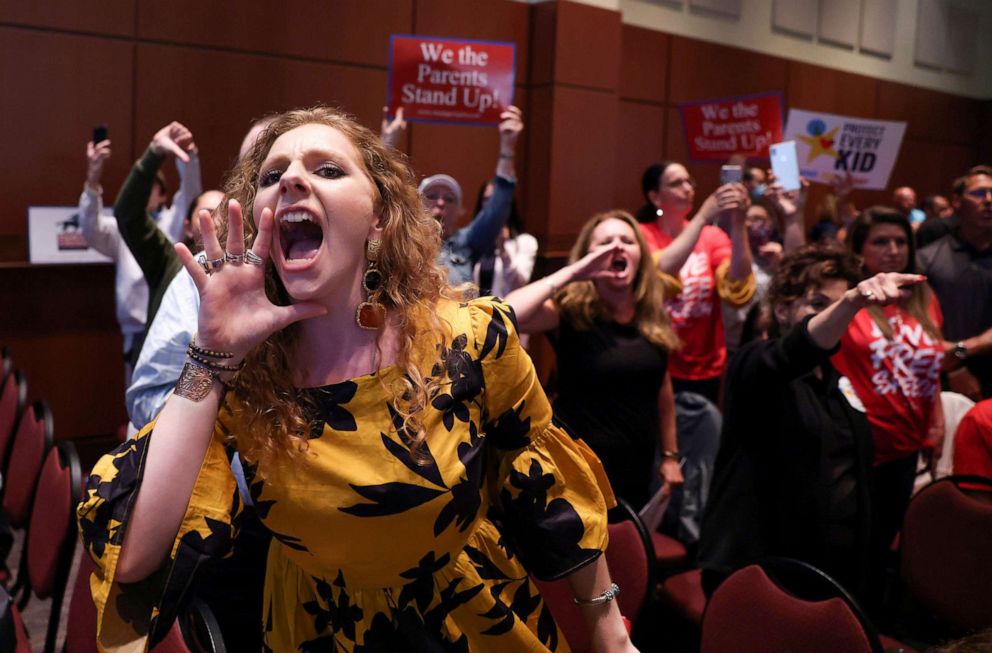 Critical Race Theory Thrust into Spotlight by Misinformation
From September 2020 onward, the vast majority of national news stories about critical race theory came from national conservative news sources, with mainstream news sources and liberal news sources falling behind, according to recent research from UCLA and UC San Diego. The research found there were more than seven stories from conservative news sources for every one from a national liberal media source. The study, coauthored by Mica Pollock of Education Studies, was also covered by CNN and others.
---

What If TV Isn't Bad for Us?
Gordon Dahl of Economics is featured in a "Freakonomics, M.D." podcast where he speaks about his research from 2009 on the surprising correlation between consuming violent media and a decrease (not increase) in acts of violent crime.
---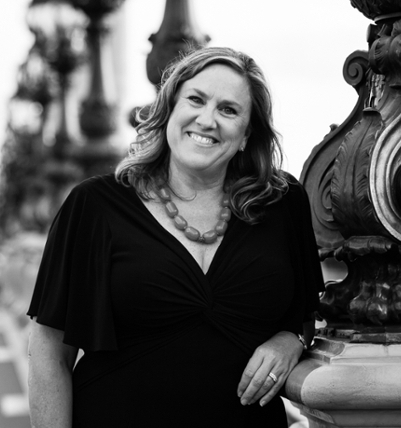 FAICP: College of Fellows of AICP
Kudos to Sue Peerson of Urban Studies and Planning, who has been elected by peers to the American Institute of Certified Planners (AICP) College of Fellows for her dedicated work in the field of planning and the positive transformation of communities that Peerson has served. The award is the professional organization's highest honor, and fellows are celebrated for achieving "excellence in professional practice, teaching and mentoring, research, and community service and leadership." The 2022 class will be inducted into the College of Fellows at the National Planning Conference in San Diego on May 1, 2022.
---
Indian Americans on List of "100 Most Influential Academics in Government"
Karthik Muralidharan of Economics is featured in India West for his inclusion on Apolitical's list of the 100 most influential academics in government. Muralidharan is celebrated for "research covering development, public, and labor economics, focusing on enhancing the efficacy of government expenditure in the social sector, such as education, health, and social protection programs."
---
2022 Humboldt Professorship
Angela Yu of Cognitive Science has been selected for the Alexander von Humboldt Professorship for Artificial Intelligence. Yu's research is focused on the complexities of facial recognition and how the mind processes faces.
---
2022 RHSU Edu-Scholar Public Influence Rankings
Mica Pollock of Education Studies and CREATE has once again been recognized in Education Week as one of the most publicly influential university-based scholars – scholars who "do the most to shape educational practice and policy."  Being one of the 200 celebrated on the RHSU Edu-Scholar list is an accomplishment in itself, as more than 20,000 scholars in the United States qualify.
---
Grow Your Goals with a Staff Scholarship
Like so many others, staff member Amanda Corona found herself dealing with unexpected financial constraints due to the impacts of the COVID-19 pandemic. A UC San Diego alumna, she was working in the Division of Social Sciences as director of alumni engagement when she decided to pursue her doctorate of education in the joint program offered by UC San Diego's Education Studies with  Cal State San Marcos. "As a first-generation Latinx student, I understand the distinction between surviving and thriving in higher education," said Corona, now director of development in Social Sciences. "My personal experiences give me insight into the need to create supportive, culturally competent climates for students to thrive." She didn't want to give up on her dream and successfully sought out a staff scholarship.
---
Heart to Heart: Seven Couples Share Their UC San Diego Love Stories
Alumni Samantha Bell '21 and Trevor Tilston '20 of Political Science, Maria Walker and Anthony Ostia '20 of Cognitive Science, and Crystal and Jordan King '17 of Education Studies and Communication share how their love blossomed on campus, and how much it's grown since.
---
CARTA Maps Humanity's Distinctive Evolution  
The Center for Academic Research and Training in Anthropogeny, a collaboration led by UC San Diego and the Salk Institute, has been for more than 20 years seeking answers to where we came from, and what makes us uniquely human. "In short, anthropogeny is concerned with what made us such a strange ape," says current CARTA associate director Pascal Gagneux of Anthropology and Pathology, "It's both fascinating and humbling that we don't have answers to some of the most basic questions about ourselves and how we differ from our closest evolutionary cousins." Learn more about CARTA history in the story linked above and also check out its long-running public symposium series, hosted by UCSD-TV, which has now been viewed more than 40 million times.
---
Omicron Slammed California's Workforce. Was There Another Way?
"There probably weren't many steps that governments could have taken in real-time in an effort to significantly blunt the [Omicron] wave," weighed in Jeffrey Clemens of Economics with CalMatters: The story was picked up by KPBS, the Santa Cruz Sentinel, Capital Public Radio and many more.
---
Ukrainian-Americans in San Diego React to Rising Tension at Ukrainian Border
Erik Gartzke of Political Science and the Center for Peace and Security Studies at UC San Diego weighed in with ABC 10 ahead of the invasion of Ukraine, saying that Russia's President Putin wants to prevent NATO from making Ukraine an ally.
---
Preserving Legacy
How the Black Student Union influenced Moorisha Bey-Taylor '08 of Economics to choose UC San Diego and impacted her career thereafter as an intellectual property lawyer.
---
I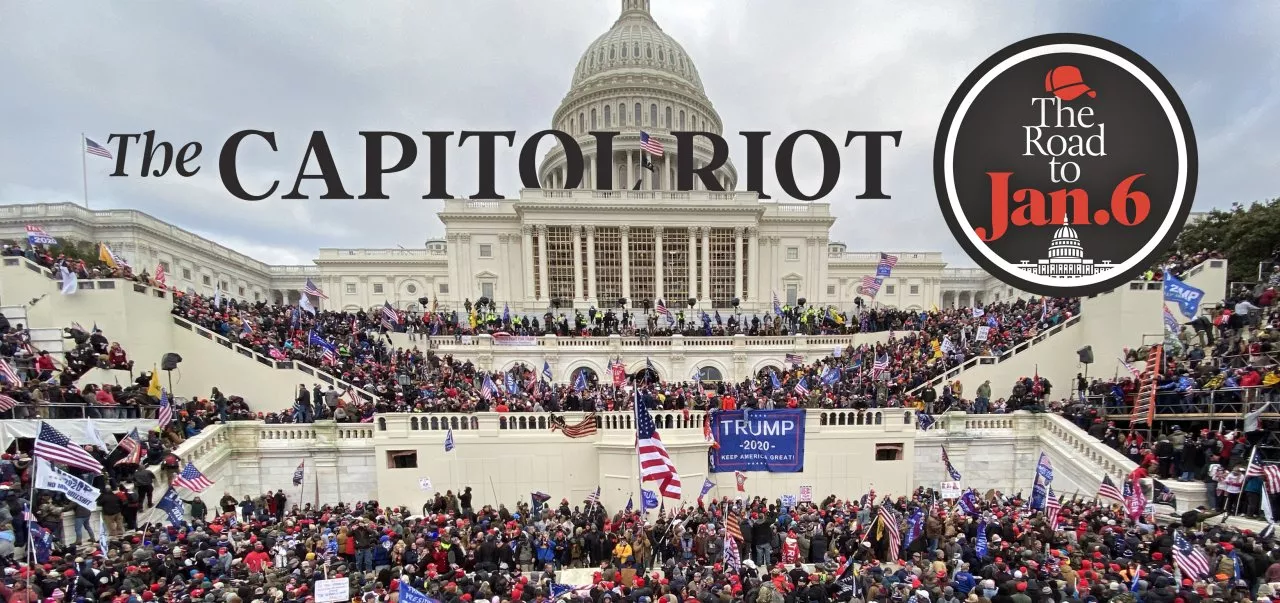 nsurrectionist Chic Is a 'Serious Growth Sector,' Analysts Say
David Pederson of Anthropology was interviewed in Newsweek about this past year's attack on the Capitol on January 6. "It's a wish for recognition, to be heard, based on the notion that they are less heard than they want to be," said Pederson, who  is also currently writing a book that treats the Capitol riots as a "conjuncture of historical tendencies that flow directly through San Diego and Southern California."
---
Inflation Inequality: Poorest Americans Are Hit Hardest by Soaring Prices on Necessities

Economics graduate student
Jacob Orchard
in The Conversation: The fastest rate of inflation in 40 years is hurting families across the U.S. who are seeing ever-higher prices for everything from meat and potatoes to housing and gasoline. But behind the headline number that's been widely reported is something that often gets overlooked: Inflation affects different households in different ways – and sometimes hurts those with the least, the most. 
---
California to Pay for Wildfire Retrofits up to $40,000 per Home, Starting with Rural San Diego 
The San Diego Union-Tribune and the Los Angeles Times covered research by Judson Boomhower of Economics showing in an NBER working paper how wildfire building codes matter – in a big way. A home built according to California's upgraded wildfire building codes is about 15 percentage points, or 40%, less likely to be destroyed in a wildfire than a pre-code home experiencing identical exposure. Remarkably, building a home to modern codes also improves the survival odds of neighboring homes. The New York Times cites the study, and Vox's "The Weeds" podcast (starting around the 57-minute mark) features Boomhower's study in-depth. 
---
Progressive Working Families Party Lands in California, and Is Targeting Moderate Democrats
"In order for a third party to show strength, you have to weaken a (major) party by costing it elections," says Thad Kousser of Political Science in the San Francisco Chronicle.
---
With the 2nd Year of a Projected Budget Surplus, Should California Consider Cutting Taxes?
James Hamilton of Economics provided his expert opinion in the San Diego Union-Tribune on the best use of California's expected budget surplus. "The cyclicality of California's revenue sources leads to huge shortfalls when the economy turns down and surpluses when the stock market picks up. When times are good, we should use the surplus for one-time items that will help us weather the next downturn," stated Hamilton. The Kansas City Star also ran the story.
---
Biden Hones in on Local Projects After Legislative Failures
Thad Kousser of Political Science spoke about Biden's strategy to connect himself with local politicians, such as mayors. They are "the most moderate and popular political figures in our country right now," Kousser told the Washington Examiner. "They are a rare exception to the polarization of American politics."
---
Information Disorder
A Washington Post Live discussion about the threat of disinformation in today's political atmosphere,  included content from the Omidyar Network and Political Science alumna Wafa Ben-Hassine, who leads the firm's efforts related to encrypted messaging platforms and the nature of safe and private online messaging spaces.
---
Satellites Make It Harder for Countries to Launch Surprise Attacks. That's in Ukraine's Favor.
A piece in the Washington Post's Monkey Cage blog by Erik Gartzke of Political Science and UC San Diego's Center for Peace and Security Studies.  
---
If Russia Invades Ukraine, What Happens Next?
David A. Lake of Political Science writes in the Washington Post Monkey Cage blog. 
---
Culture Keeper
Protecting and honoring the indigenous history of campus land with Anthropology alumna Eva Trujillo '20.
---
Tunnel Vision
Exploring the legendary allure of our campus utility tunnels with alumni Jeff Palitz '94 of Psychology, Josh Schoenwald '00 of Cognitive Science, Barbara Denz '69 of Literature, and Amber Schnaider '01, Med '02 of Mathematics and Physics and the Teacher Education Program.
---
I
nstitute for Advanced Study
Christo Sims of Communication won a prestigious fellowship to join the  Institute for Advanced Study in Princeton, New Jersey. The IAS, founded in 1930,  invites its visiting scholars, or "members,"  to freely determine their academic trajectory in an effort to promote academic freedom worldwide in the areas of mathematics, natural science, historical studies, and social science. Sims' book-in-progress, writes the  IAS website, "examines how corporations, cities, and states are materially reconfiguring themselves in response to climate catastrophe."
---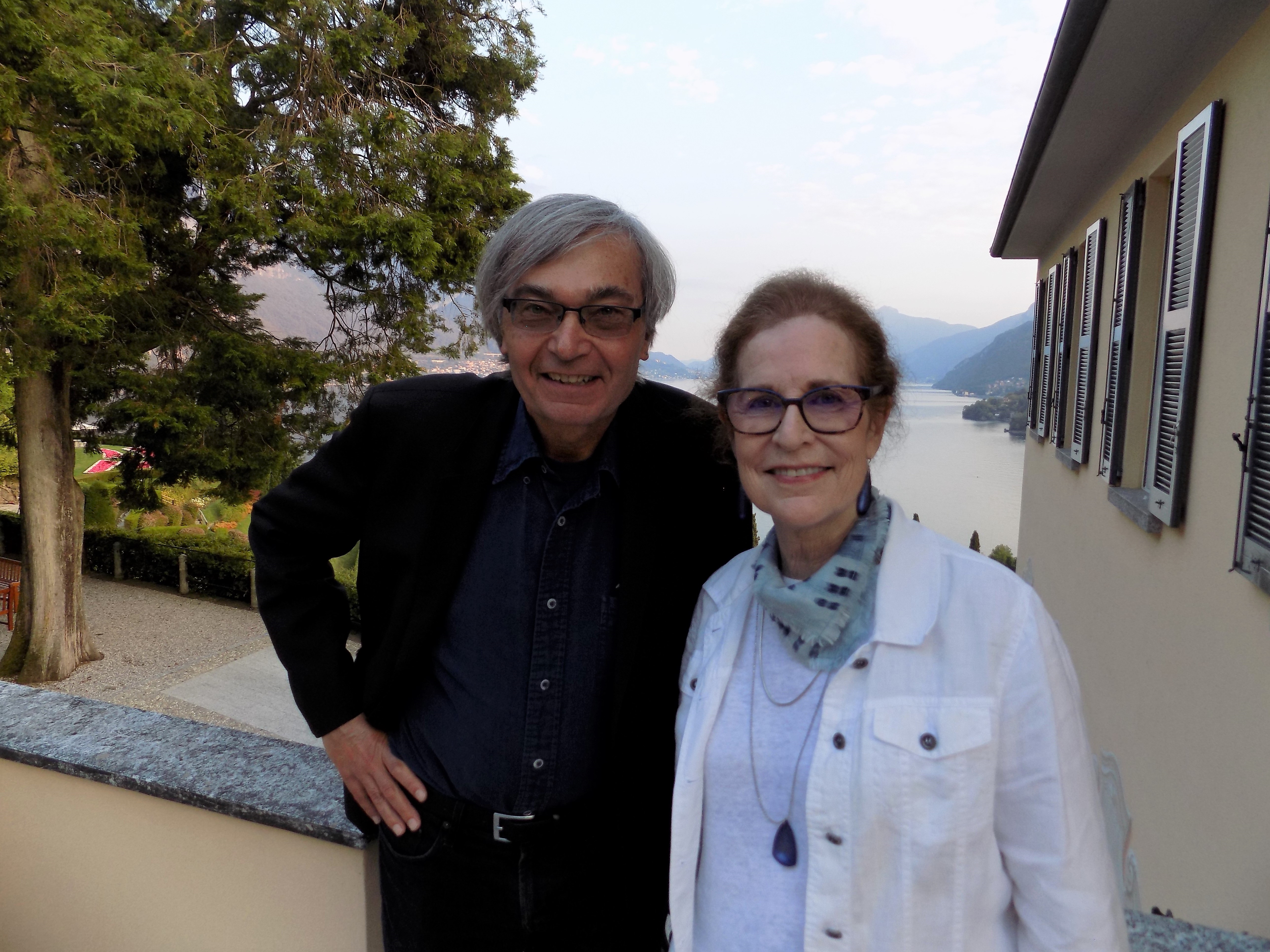 The Bellagio Center Residency Program
Janis Jenkins
and
Thomas Csordas
of Anthropology were awarded with a Rockefeller Foundation Bellagio Center residency for their demonstration of professional contributions to their field and their alignment with the beliefs of the Rockefeller Foundation, which works to promote the well-being of humanity, particularly through issues that have a direct impact on the lives of socially and economically disadvantaged populations around the world. They've now completed the four-week residency at the Rockefeller Foundation's renowned Bellagio Center in Italy.
---
TRITON
5

Economics and History alum
Erik Jepsen
'10 shares his perspective as a campus photographer in this Triton Magazine feature: "I love visual storytelling and inspiring people through my photographs. I always aim to capture emotion and pass that on to others."
---
Hitting It Out of the Park with $3M Boost for Scholarships and Fellowships

Longtime campus champions
Gary and Jerri-Ann Jacobs
renew support for two of their passions: UC San Diego Baseball and the School of Social Sciences. First established in 2006, the Jerri-Ann and Gary E. Jacobs Endowed Fellowship Fund is dedicated to exceptional graduate students in Social Sciences.
---
$5 Million Grant Grows Capacity of UC San Diego's 'Community Stations'
Support from The Andrew W. Mellon Foundation ensures innovative campus initiative will continue its community-engaged work on both sides of U.S.-Mexico border.
---