Social Sciences Breaks Barriers with Philanthropic Support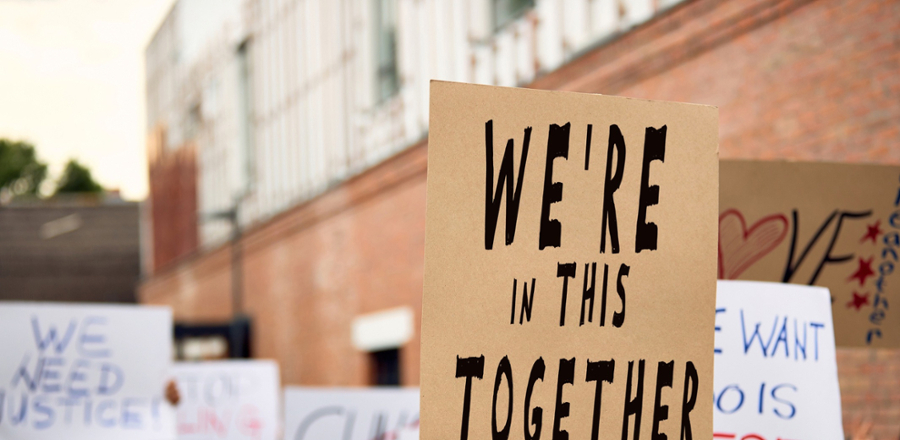 By Jade Griffin 
As Carol Padden, dean of the UC San Diego School of Social Sciences, looks back on the last few years, which have brought so much change in the world, she points out the persistent social crises that still affect millions. She feels strongly about the role that Social Sciences faculty members are playing in addressing these concerns – from inadequate housing and racism to inequitable access in education and health.
"Researchers and faculty members in the UC San Diego School of Social Sciences are working to tackle some of the world's most pressing and important societal issues of our time," said Padden. "Because of this visionary social science work taking place at UC San Diego, we are able to look to the future with optimism, and that is in large part thanks to generous donors who have helped support this important work."
As part of the Campaign for UC San Diego, the university's comprehensive fundraising effort which concluded in 2022, Social Sciences alumni, friends and philanthropic partners came together to make an incredible impact, raising nearly $100 million since the campaign began a decade ago. Those donations have supported research and education that is focused on making a difference for members of society near and far, in a wide range of critical areas. 
Addressing racial inequity
The late pioneer of public polling, Daniel Yankelovich, left a $10-million-dollar endowment to establish the Yankelovich Center for Social Science Research, a problem-driven, practice-based research center in UC San Diego's School of Social Sciences. The center is focused on activating multidisciplinary teams of scholars to develop practical solutions for pressing national problems, including revitalizing upward mobility and addressing racial inequality.
With support from the endowment established by Yankelovich, center co-directors Thad Kousser and Zoltan Hajnal are spearheading research on how to encourage election participation and help make voting accessible to all. Hajnal, who has a joint appointment in the School of Global Policy and Strategy, authored an op-ed in The New York Times, citing evidence from his work that when local elections are held in conjunction with other statewide and national contests, voter turnout increases significantly, becoming more representative of the cross-section of residents with policies that are more responsive to the broader public. His research led to legislation that helped establish on-cycle elections in California, Washington and Colorado.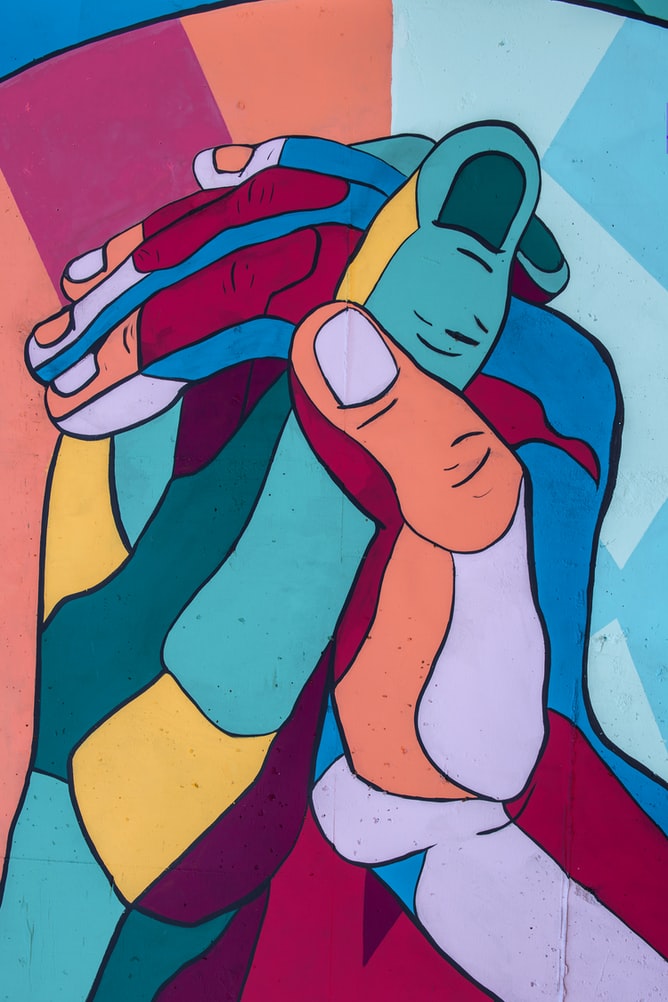 UC San Diego alumnus Gary Jacobs '79 and his wife Jerri-Ann donated $100,000 to support research on police accountability, which was augmented by an additional $300,000 in funding designated from Dean Padden to support a variety of projects to address systemic racism and advance racial justice. Patrick Anderson, a professor in the departments of Communication, Ethnic Studies and Critical Gender Studies, is currently tracking the effectiveness of Measure B, which was passed by San Diego voters in November 2020.
The measure amended the city's charter to replace the Community Review Board on Police Practices with the Commission on Police Practices, appointed by the city council to conduct investigations and subpoena witnesses and documents related to deaths resulting from police interactions and complaints made against policy officers. Thanks to the Jacobs' donation, UC San Diego's Youth Ambassador/Scholar program has been able to support local high school students invested in this cause, and has enabled youth-created projects including a podcast series and short documentary. The campus has also helped create a plan to add a youth seat to the new review board.
"The support from Gary and Jerri-Ann Jacobs, and from Dean Padden, has been instrumental in building important connections between the university and local neighborhoods and communities, which have been working for decades to build a form of public safety that works for everyone in San Diego," said Anderson. "Most importantly, this project has sought to follow the leadership of local communities (and especially local youth) who carry both the wisdom of their lived experiences, and who demonstrate by their longstanding investments in these issues the promise of a better world." 
Supporting those who need housing
UC San Diego recently launched the region's first large-scale, university-based research and data hub focused exclusively on homelessness, thanks to campus friends Phyllis and Dan Epstein and Hanna and Mark Gleiberman. Each couple donated $1 million to the university to establish the Homelessness Hub at UC San Diego. The new program, in the School of Social Sciences' Department of Urban Studies and Planning, is a non-partisan hub for research, education, policy and action on homelessness.
Reports show that homelessness in San Diego County increased significantly during the Covid-19 pandemic. A report released in 2021 by the Regional Task Force on the Homeless estimated that the number of people experiencing homelessness for the first time  in the county grew from 2,326 in 2019 to 4,152 in 2020, a 79% increase.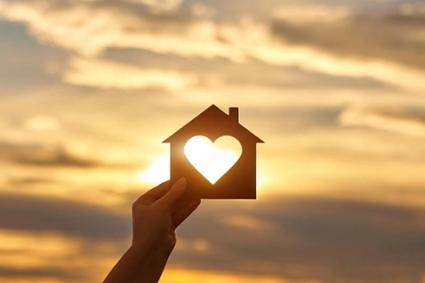 "Having worked in the real estate industry for many years, we have seen first-hand the many struggles our community faces with regard to housing," said Mark Gleiberman. "It's our hope that the Homelessness Hub at UC San Diego will work collaboratively with universities, nonprofits and public agencies to use data-driven strategies to inform policymakers on how to approach and alleviate the homelessness crisis in San Diego."
The Homelessness Hub at UC San Diego, led by Mirle Rabinowitz-Bussell, Leslie R. Lewis and Jennifer Nations, is bringing together and drawing upon the wisdom of researchers, service providers, civic leaders and unhoused San Diegans to conduct critical research, synthesize and communicate findings, as well as inform local policy and action to address homelessness.
"Imagine, for example, if we could optimize San Diego's winter shelter network," said Rabinowitz-Bussell, an associate teaching professor and director of Undergraduate Studies in the Department of Urban Studies and Planning at UC San Diego. "Where should we locate shelters? What services should be offered? For how long? For how many people? How can we link safe overnight parking to help prevent homelessness in the first place? Now, through the Homelessness Hub at UC San Diego, we have the opportunity to collaborate with nonprofit leaders and elected officials to make decisions that move us toward the goal of eliminating homelessness."
"This is about getting people not only a place to live, but everything that goes along with it," said Dan Epstein. "UC San Diego can identify what people need and how best to offer services, and then the real work begins."
Added Hanna Gleiberman, "When we reflect on our philanthropy, our core themes are empathy and compassion."
Effective retirement planning for all
For many, a secure retirement seems like an unreachable goal keeping them up at night. Some of the most vulnerable retirees are relying on pension funds that are underfunded and struggling to meet future commitments. UC San Diego Department of Economics alumnus Ken Kroner, PhD '88, and his wife, Jennifer, donated $1 million in 2019 to launch the Pacific Center for Asset Management (PCAM) with the idea that every worker deserves to live with confidence that their hard-earned savings will support a full retirement. Earlier this year, they augmented their initial investment with a $5 million gift to establish the Kroner Center for Financial Research, which will build and expand upon the work of PCAM.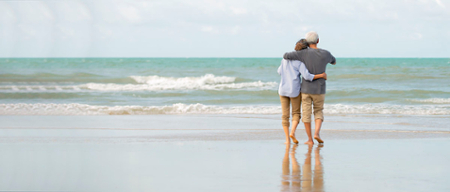 The center is co-directed by Michael Melvin, executive director of the Master of Finance program at the Rady School of Management and Graham Elliott, professor of economics in the School of Social Sciences. It is the only research center of its kind, linking major asset owners around the world – including sovereign wealth funds, foundations, pension funds such as the California State Teachers' Retirement System (CalSTRS) and their beneficiaries – with the academic economics and finance community.
"The purpose of the Kroner Center for Financial Research is to bring the power of academia to the asset management industry in a way that provides real solutions to investment questions that might otherwise get ignored," said Kroner.
Researchers affiliated with the Kroner Center are working on addressing questions like if environmental, social and governance (ESG) investing can be good for both the planet and investment returns at the same time. Another research project in 2021 focused on whether activist investing has a quantifiable impact on the environment. Researchers found that large corporate shareholders who actively encourage changes toward sustainable practices do tend to influence corporate behavior.
"Building links between academia and decision-makers in the pension fund sector improves both the focus of academic research on relevant questions and also the availability of quality research and its dissemination to the pension fund industry. This leads to better decisions, and better decisions affect the futures of hard-working people," Kroner Center co-director Graham Elliott, professor of economics in the UC San Diego School of Social Sciences. "This gift will allow this collaboration to grow and for the ties between academia and the asset management industry to deepen."
Shaping immigration policy
 U.S. immigration policy has risen to the top of news headlines in recent years, but questions remain around the true consequences of those policies. The U.S. Immigration Policy Center (USIPC) at UC San Diego conducts and supports rigorous social science research to advance the understanding of the foundations and consequences of immigration policy in the United States—an area that has played a key role in American history and will surely feature prominently in our future.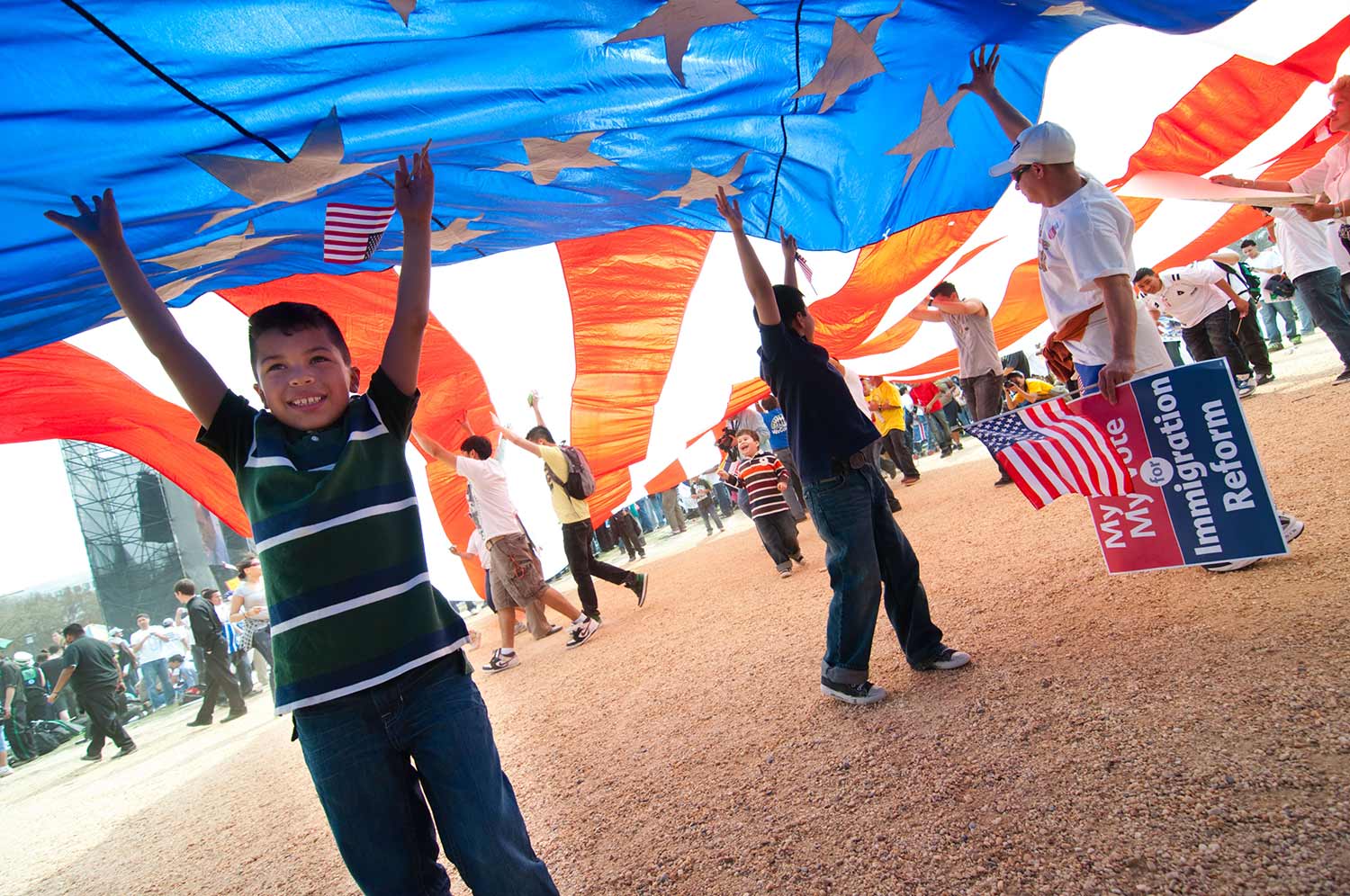 Bringing together leading academics, policy analysts, immigrant-rights leaders and policymakers, the USIPC's current work has looked at the impact of the Deferred Action for Childhood Arrivals (DACA) program, the Remain in Mexico policies and, most recently, Ukrainian refugee resettlement.
Multiple donors and organizations have come together to support the work of the center, which is led by Tom K. Wong, director of the U.S. Immigration Policy Center and associate professor of political science. Donors include the Wallace Foundation, Price Philanthropies and Unbound Philanthropy, which is led by Political Science alumna Taryn Higashi '83.
Wong released a report with the City of San Diego in 2020 and testified in 2021 before the U.S. Senate Subcommittee on Immigration, Citizenship and Border Safety about immigration and the effects of the Covid-19 pandemic on immigrant essential workers.
Learn more about the School of Social Sciences at UC San Diego and how you can join in making a difference.