The Kroner Family Endowed Fellowship
Ken Kroner, Ph.D.'88 has some advice for graduate students: "Find someone with gray hair, and attach yourself to him or her."
The economics alumnus knows of what he speaks. While he was a graduate student at UC San Diego, he was mentored by professor emeritus and Nobel laureate Robert Engle. After receiving his Ph.D., Kroner went on to build a successful finance career in both industry and academia. Currently, he oversees multi-asset strategies for Black Rock, the world's largest asset management firm, and also serves as the company's chief investment officer of scientific active equity.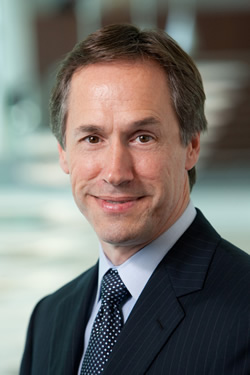 Kroner attributes much of his professional success to the foundation of knowledge he gained at UC San Diego.
"UCSD taught me how to think in structured and disciplined ways," he says. "Economics is a relatively fuzzy science. It's a lot easier when you go from assumptions to implications to decisions. That practice of scientific thought came straight from UCSD."
In a gesture of gratitude, Kroner and his wife Jennifer created the Kroner Family Endowed Fellowship in 2011 with a $1 million gift to the School of Social Sciences (then known as the "Division of Social Sciences"). The fellowship is designed to provide stellar students with the opportunity to pursue their research interests at UC San Diego and offer the university a means to attract top graduate students. The endowment is flexible, so that one student may benefit with a larger support package, or multiple students with smaller amounts.
"Graduate students are the lifeblood of a university," said Kroner. "Excellent students enable the faculty to conduct excellent research. We hope our gift will help build a stronger Division of Social Sciences, and a stronger university."
Kroner Family Fellows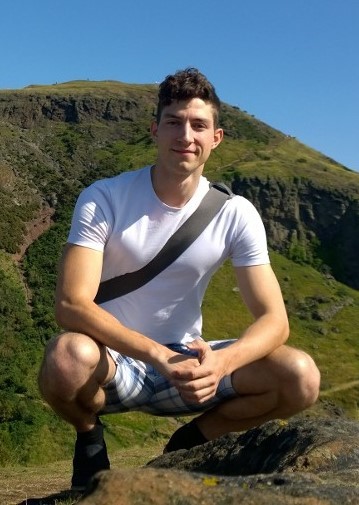 With his fellowship beginning in 2014, Till Poppels describes his research, path to UC San Diego and impact of the Kroner Family Fellowship: "My research interests revolve around the question of how we use language to communicate our thoughts to others. Understanding what others intend to say may seem trivial and automatic to us, but from a cognitive perspective, language comprehension is a vexing inferential problem that has long fascinated scholars in fields as diverse as philosophy, linguistics, psychology and artificial intelligence. As a Ph.D. student in the Department of Linguistics at UC San Diego, I use a combination of experimentation and computational modeling to study the nature of these inferences.
"Originally from Germany, I have been fascinated since high school with the question of how we learn languages and use them to communicate. After graduating, I spent a year teaching English in Bolivia before moving to the United Kingdom to study cognitive science. After receiving a master's degree with honours in cognitive science from the University of Edinburgh, the question was not whether I would pursue a Ph.D., but where.
"Knowing that being a Kroner Family Fellow would allow me to devote my time and energy to the research I was so eager to get started on, I chose UC San Diego over offers from Stanford and the University of Pennsylvania. Half way through the Ph.D. program in linguistics, I am happy to report that it has been a tremendously stimulating journey and I am grateful for the support the Kroner fellowship has provided me along the way."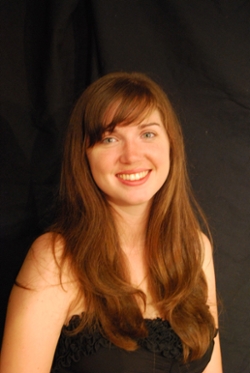 Driven by a fascination with the way the brain understands and stores language, Troyer, who began her fellowship in 2012, seeks to discover the mechanisms that link words and memory. Currently a Ph.D. student in the department of cognitive science at UC San Diego, Troyer is the inaugural Kroner Family Fellow. Her work involves collaboration with researchers in psychology, neuroscience and communications to learn about how humans process language.
Beginning in high school, Troyer began immersing herself in the study of languages both in the classroom and abroad, including studying literature and language in France. Her interest in the scientific methods behind analyzing and capturing data grew as an undergraduate student at Indiana University, where she studied cognitive science and experimental psychology. While at Indiana University, she spent three years as a research assistant exploring audiovisual capabilities of the brain, as well as designing experimental software for students to use in psychology classes. She then received her master's degree in cognitive science from Massachusetts Institute of Technology (MIT), where she researched online language processing and the variances in sentence comprehension.
Troyer's decision to attend UC San Diego as a Ph.D. student was a direct result of receiving the Kroner Family Endowed Fellowship, an award that has allowed her to immediately commence with her research work and begin teaching.
"After obtaining a master's degree from MIT, the decision to move across the country to follow my dream of pursuing a Ph.D. was a difficult one," said Troyer. "Knowing that I had strong financial support at UC San Diego was an important factor in my choice."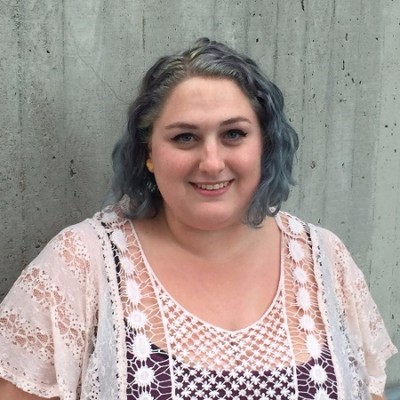 Rachel's journey at UC San Diego began in 2016, when she entered the Department of Communication and the Science Studies Program. She received her master's degree in Communication in 2018 while also pursuing a PhD in Communication, Science Studies, and Critical Gender Studies. Rachel has a background in the field of medicinal humanities, which has recently gained momentum as healthcare changes in the increasingly digital world. Rachel was delighted to receive the Kroner Fellowship, as she believes her area of study will be beneficial for everyone involved in the healthcare industry.
"Receiving the Kroner Fellowship meant so much to me—it was not only an honor, but a validation that my work was important to the community. The welcome and support provided by the fellowship gave me a feeling of pride in my work, personal confidence, and inclusion in the program."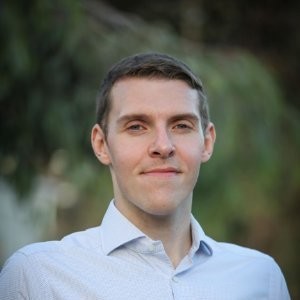 Kilian Tobias received his master's degree in History from the Johannes Gutenberg University Mainz, Germany in 2009. In 2010, he went on to pursue an M.Sc in Economics and Econometrics the University of Nottingham, where he studied the linkages of various Asian stock markets with the US market in order to deepen his skills in quantitative methods. During Kilian's studies, he spent a significant time studying abroad at the University of Glasgow, Scotland and the Dongbei University of Finance and Economics in Dalian, China. After graduating with his master's degree, Kilian began his journey to complete his PhD at UC San Diego.
"Without the Kroner Fellowship it would have been impossible for me to study here. I am very grateful to be at such a great institution and to have this support so I can focus on my work. I hope I will be able to contribute to the university and the community very soon."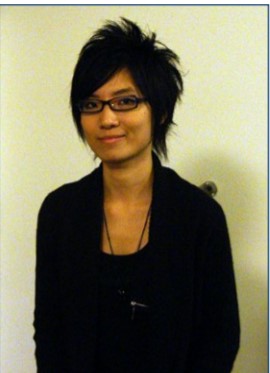 Zheng earned her Bachelor of Economics with Honours Class I from the University of Queensland in Australia.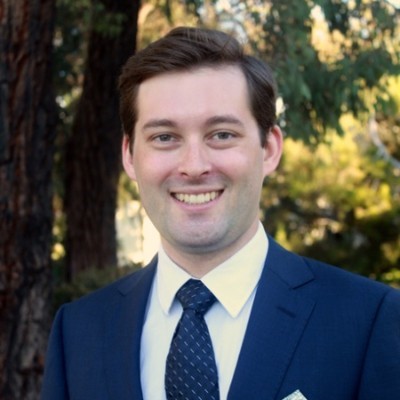 Nelson received his bachelor's degree in Economics, Mathematics, and Statistics at St. Olaf's College in 2010. He spent his junior year studying abroad at the London School of Economics, where he realized his passion for research and economics. From there, Nelson went on to conduct research as a Visiting Scholar at UC Berkeley. During his time there, he completed researched for the Center for Labor Economics and audited Economics and Statistics Courses in the Economics Department. Nelson entered UC San Diego as an Economics PhD student in 2011, where he continued to research various topics including Macroeconomics, Trade, and Econometrics until completion of the program in 2016. He now serves as an Assistant Professor of Economics at Emory University.
"I wanted a more open and inclusive department and a place like UC San Diego that excelled in econometrics….it was clear that UCSD was my top choice and a much better fit. Your fellowship solidified my decision. I am very grateful for the opportunity to be here. Thank you."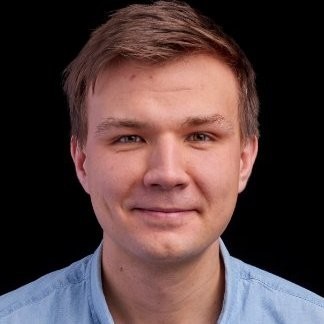 Oleksiy received a B.A. in Economics with Special Honors and a B.S. in Mathematics with Honors from the University of Texas at Austin in 2011. During his time as an undergraduate student, Oleksiy worked as a Tutor and Supplemental Instructor for courses in introductory economics and statistics. From there, he joined UC San Diego's Department of Economics to pursue his PhD and study his fields of interest: finance and economics. Oleksiy received his Doctoral Degree in 2015 and now serves as Senior Manager Economist at Amazon.
"I am very grateful to the Kroner Fellowship for providing funds to sponsor my academic pursuits. This fellowship provides me with additional financial security that essentially allows me to enjoy the luxury of intellectual growth and creates an environment for prolific academic research. As an under-graduate international student, I have encountered many difficulties associated with paying international tuition as well as finding funding that I am eligible for. I greatly appreciate this generous support."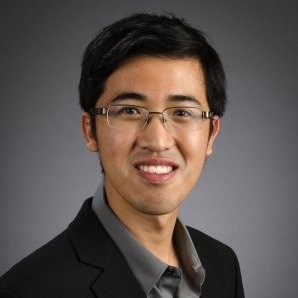 Boris received a bachelor's degree in Mathematics and Quantitative Economics from UC Irvine before joining UC San Diego's Department of Economics in 2011. He received his PhD in Economics from UC San Diego in 2017 and contributed to a multitude of research projects during his time as a student.
Boris co-authored the study "Impact of Time: Inconsistency in Decision Making" and completed research projects on topics including health economics, behavioral economics, and macroeconomics as well.
"As a first generation American and the first in my family to pursue an advanced degree, I am very grateful to receive the Kroner Fellowship. It is a monetary relief to the challenge of paying for the rising cost of higher education.
This fellowship allows me to focus on my studies and shows me that there are people who recognize and appreciate my hard work and dedication to achieving my dream."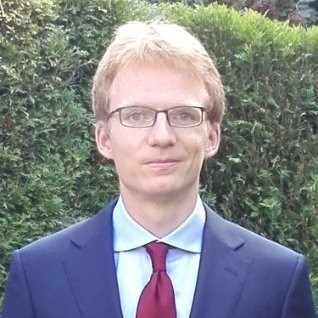 Sieuwerd received his BA in Economics and Mathematics from Middlebury College, Vermont in May of 2011. His senior year economic thesis explored the determinants of Social Security Disability Insurance in relation a number of factors. Sieuwerd's journey at UC San Diego began in the fall of 2011, when he began his pursuit for a MA in Economics and in 2017, he received his Doctoral Degree in Economics.
Sieuwerd currently works with Facebook on their Advertising Product Measurement.
"I am very grateful to Mr. and Mrs. Kroner for financ-ing the Kroner Fellowship. Without this fellowship, I would not have been able to attend UC San Diego. Even though I have not yet started doing research, through the rigor and depth of my courses at UCSD, I am already experiencing some of the great intellectual benefits of receiving a graduate education at a leading research institution."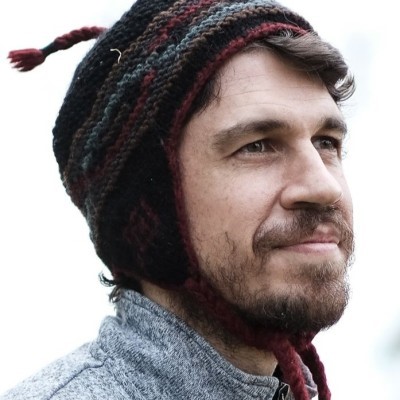 David Lindstrom is a Doctoral Student in UC San Diego's Department of Anthropology. His research is focused around the Central American Refugee Crisis and displaced persons in the U.S., Honduras, and Mexico. David hopes to author a final dissertation that is accessible to both scholars and the general public in order to generate the ethical, legal, and compassionate support of refugees.
"The Kroner Family Fellowship will not only permit me to earn my doctoral degree at UCSD debt-free, this fellowship will provide me with funds to comprehensively explore an area that demands further research: the Central American refugee crisis."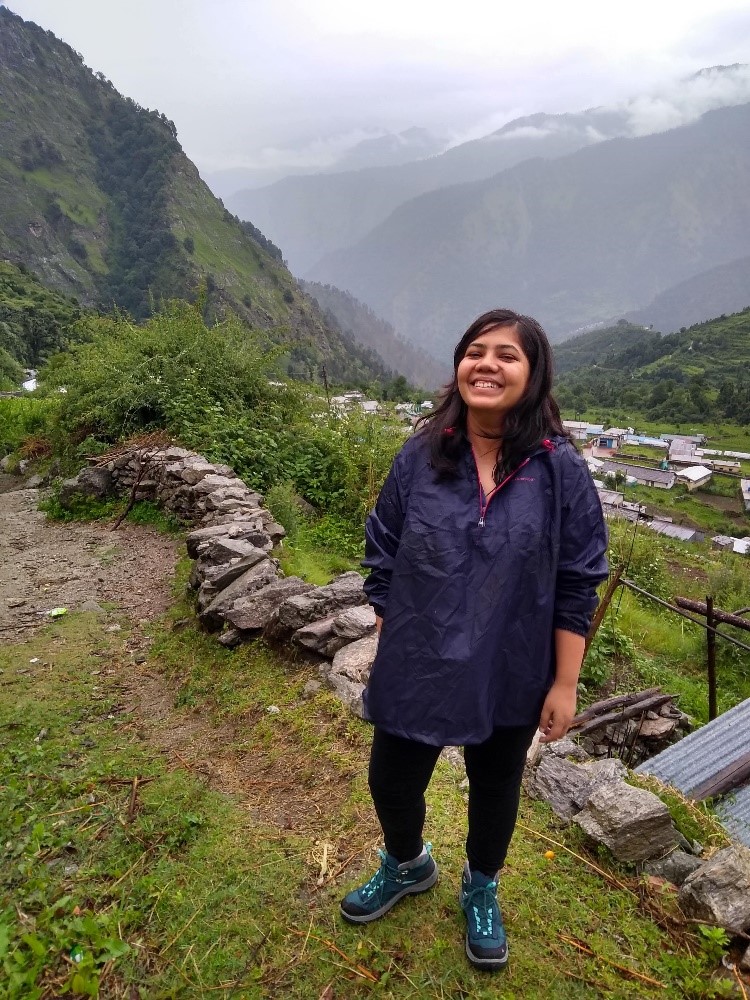 Damini earned an M.A. in English Literature as well as a M.Phil. in Women's Studies before joining UC San Diego's Department of Anthropology. Her research questions stem from her early interests about the ways in which communities tell narratives about themselves and their histories. In Damini's M.Phil., she explored questions of justice in the Kumaon region in India, through the narratives of a local deity called Golu. Despite the limitations imposed by the pandemic, Damini continued her studies of the Kumaon region remotely from San Diego. She continues to be active member of UC San Diego's Anthropology Department through her role as the Socio-Cultural Anthropology Representative of the Anthropology Graduate Student Association.
"By awarding me this fellowship you have allowed me to feel a sense of freedom and security as I pursue this long commitment to producing valuable research. This peace of mind is priceless for any student and I am extremely grateful for your kindness and generosity."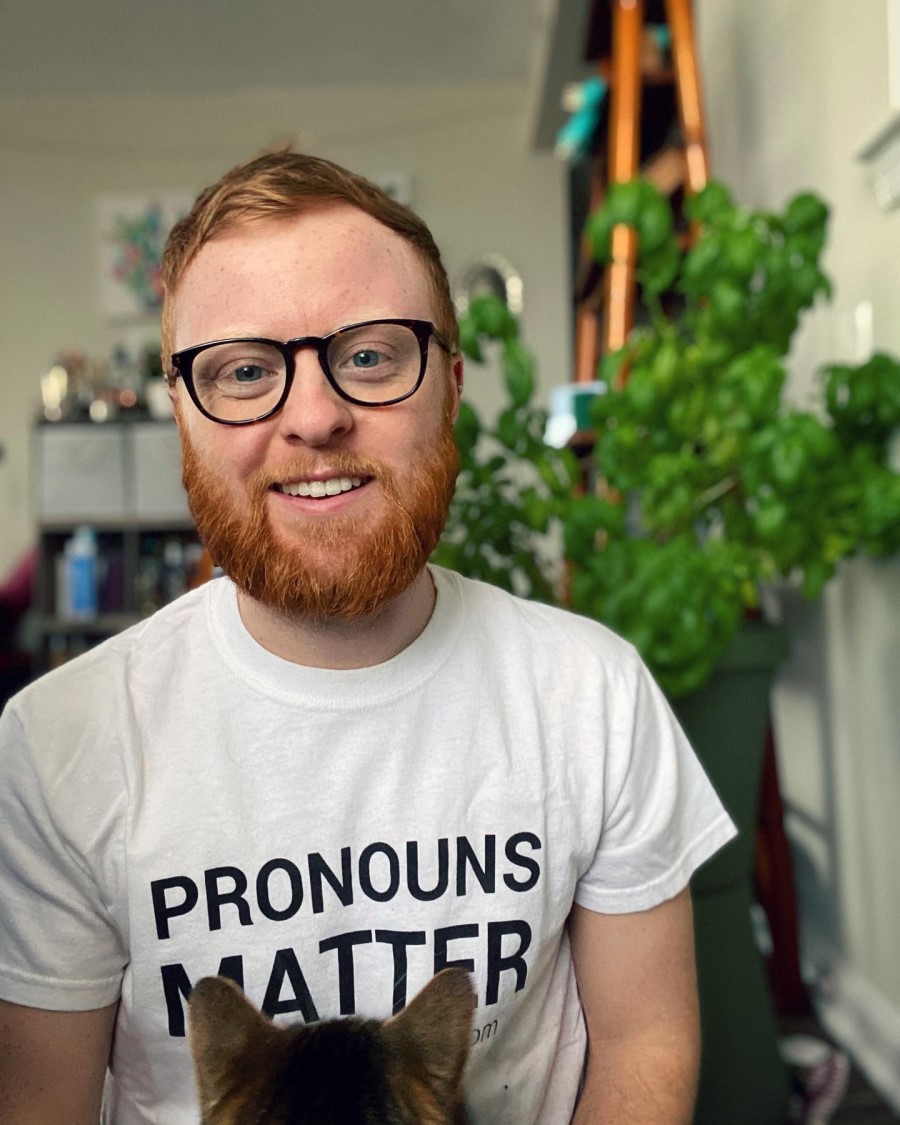 Benjamin Kennedy earned his BS in Early Childhood Education as well as his MEd in Educational Leadership from the University of Vermont. Benjamin is currently a PhD student in UC San Diego's Department of Education Studies and is passionate about the accessibility of education, healthcare, and opportunity to all.