Converting Empathy to Action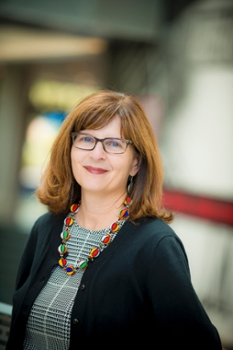 Empathy is powerful. Yet alone it is often not enough. What we try to embody here in the UC San Diego Division of Social Sciences is the power of empathy leading to action. When we look around the world and discover a problem – whether in our own community or one far afield – we work to do something about it.
I've seen this quality in all parts of this division, in our faculty, in our students and alumni, our staff and our friends. We engage with people, meaningfully and in productive ways.
As you'll see in this story about Karthik Muralidharan, one of our excellent faculty in Economics, he is moved by the inequity he sees in India's education system. But he doesn't stop there. Karthik translates that empathy into his research. He is actively investigating potential solutions and, with collaborators here and in India, proposing policies based on the evidence he finds.
Or take the case of Nick Obradovich, who was a Gramercy Fellow in the division while he was a student and is now a doctoral alumnus of the Department of Political Science. As part of his dissertation, Nick, and fellow student Scott Guenther, ran experiments to find out how to make a difference on climate change: "How do you talk about it so people will act?" Framing the climate-change problem in collective terms, it turns out, is the most effective way to go.
You can also read in this newsletter about alumni Michael Estrada and Jenny Anderson. Both of them are dedicated practitioners of giving back. Jenny is putting her talents to work in a Vista school and was just named a California Teacher of Year. And Michael is supporting our university's Alternative Breaks, a student-run program that gives volunteers the opportunity to go on service-learning trips and address issues of social justice.
Our stellar class of new faculty, too, is engaged with making a difference. They're increasing access to healthy food in low-income areas. They're exploring how humans adapt to a changing environment. They're addressing the problems of aging. And they're building interactive technologies for learning, among a host of other important endeavors.
These are just a few recent examples. There are many more in this newsletter. And I urge you, when you go about your daily work in the division – or connect with us, virtually or at one of our events, to take note: Where do you see empathy that leads to action? We'd like to hear from you about more examples.
We do things just a little bit differently in the UC San Diego Division of Social Sciences. As we do the science of society, we try new solutions. We might approach an old problem from a new angle or take an entirely new tack. Often, that means we are working on the next thing now – shaping the future and making it better for us all.