Spotlight on Scott Webb, Muir College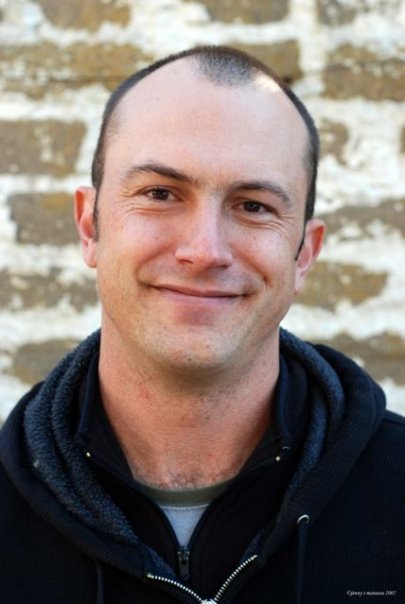 Political Science '95
After I graduated from UCSD, my wife and I joined the Peace Corps, which launched me in the humanitarian relief field.  We served in Niger, West Africa for 3 years after which I went to graduate school.  I am a program officer for IRD an international non-governmental organization that assists the most vulnerable people all over the world.  IRD is currently the 3rd largest non-profit USAID implementing partner.  I love feeling like I'm contributing to helping people who truly need it.  Most recently, I helped start an emergency water trucking project in southern Ethiopia in the Somali region, where agro-pastoralists have barely had any rains in 2 years.
The location of UCSD is really ideal - I loved being able to walk over to the beach at almost any time I wanted.  I remember some students would show up to class with sandy feet.  While I was there, between 1994-95, they completed RIMAC and much of Warren and Roosevelt colleges, so during my final quarter in fall '95 the campus looked terrific, with all new landscaping and amazing facilities.  I used to study on the top floors of the Geisel library and also down at Scripps, where I would look up once in a while to see hang-gliders or the fog rolling in.  I also would roller-blade to class, which was an awesome memory.
Professor Sam Popkin was always telling us to keep it short, keep it simple, and get to the point; all his assignments were a maximum of 750 words.  I always appreciated this technique.
I was a political science major but focused on international relations during my time at UCSD.  I therefore mostly follow international development policy and international political economy.  I sometimes find myself looking around the World Bank or MIT sites for working papers on development economics - it was the focus of my first MA.
Take the time to really immerse yourself in the different fields - don't worry about being a generalist.  Throw yourself into the deep end - try something difficult and test yourself, otherwise you'll never know what you're really capable of.  And, of course, being a Returned Peace Corps Volunteer (RPCV) and being a former Peace Corps recruiter, I highly recommend serving as a Peace Corps volunteer!
We want to highlight and communicate your accomplishments and life events to fellow alumni, students and friends. Share your story: ajcorona@ucsd.edu or (858) 246-0232.