Spotlight on Marie Fang, Marshall College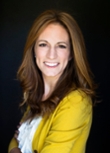 B.S. in Psychology '08, M.A. in Clinical Psychology '10, PsyD in Clinical Psychology '12
I'm a licensed psychologist and business owner in private practice at 
Life Christian Counseling
 in San Jose, California. I wanted to pursue a career in counseling since I was a teen, but I never pictured myself in private practice - let alone running my own small business! After completing my doctorate I received an offer to work in a private practice setting to complete my postdoctoral training. Once I began working in a private practice setting, there was no turning back. After completing licensure in 2014 I started my own business and eventually moved to running my own local practice-full time.
I was surprised to find how much I enjoyed the freedom to run a business the way I wished to design it. In addition to being able to tailor client care to each individual's needs, I enjoy learning about the backend of running a business: marketing, web design, SEO, and social media campaigns. I also enjoy the freedom to connect with the local community by offering free seminars and workshops at local churches and community centers as well as offering free online content through my blog and video series. Most importantly, I enjoy the ability to create my own sense of work-life balance that I hadn't been able to at a 9-5 office setting.
Of all the things I learned in my journey at UC San Diego, I think the most helpful tool I added to my toolkit was the ability to be scrappy. When I moved into O-400 in Marshall college my freshman year, I hadn't even turned 18 yet and I felt that I was at the bottom of the food chain. I lacked confidence in my ability to make a difference. My greatest hope was that I could simply get good enough grades while keeping my head down and avoiding getting in other people's way. Through the years I grew up and realized that I'm actually an incredibly passionate and opinionated person, and that my voice matters. When I say I learned to be "scrappy," I mean I learned that the only way to make a difference in the world is to speak up and sometimes get in people's way - ruffle people's feathers. I think UC San Diego helped foster a culture of owning your voice and doing something about what you care about. I learned to go against the grain and do things the way I wanted to. I think I may have been judged for some of my choices along the way, but those are the things that have gotten me where I am today. Many people can keep their head down and "get the grade," but world changers have a voice and a platform to speak from.
I think there was some magic happening in our little O-400 suite freshman year. We were a suite of eight girls across the hall from a suite of eight boys, which inevitably led to a whirlwind of chaos. Back in those days, The Real World and Laguna Beach were dominating reality TV, and I think our floor of 16 co-ed hormone-amped teens probably got as close as one can get to the reality TV we obsessively watched. We would play pranks on each other endlessly and eat entire pints of Ben & Jerry's ice cream purchased from OVT after midnight while singing along to Aladdin. Those memories were powerful to me, because I realized that college was about so much more than school learning, but for me it served as a backdrop of my own coming-of-age reality TV show (in my head at least!). 
One of my primary specialties is working with individuals embodying seemingly conflicting identities, such as individuals identifying as both LGBTQ and Christian. Advocating for LGBTQ inclusion in local churches is a huge aspect of what I do, and my passion about this topic can get me in trouble from time to time. I know I've burned bridges and made enemies along the way for taking an unwavering stance on this issue, but it's one of those passions that I can't turn back from. Knowing how stigma has led to such pain and suffering for the LGBTQ community, losing a few supporters along the way feels like a small price to pay to advocate for justice for my friends. 
My biggest piece of advice to anyone, but especially students, is that there is no singular cookie-cutter path for everyone to take. As a student I was always comparing myself to everyone else, worrying about whether I was keeping up to maintain the career path I'd hoped to achieve. Ironically I don't think I really started succeeding until I embraced the mindset that I am a unique individual with my own unique path. Your path is unique to, so don't worry about what your neighbor is up to and just keep moving forward.
We want to highlight and communicate your accomplishments and life events to fellow alumni, students and friends. Share your story: ajcorona@ucsd.edu or (858) 246-0232.