Economics Undergrads Team Up With Alumni Mentors
Rising Leaders Program helps students compete for national banking, finance and business internships
By Erika Johnson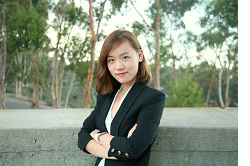 Before she was matched with an alumni mentor, undergraduate student Youli Wang wasn't sure how to break into the world of finance, especially as a woman. As part of the Department of Economics' Rising Leaders Program, she gained insight into what it takes to be a competitive candidate for some of the nation's top internship positions in banking, business and finance.
"With my mentor's help, I was able to find what I really want to do in finance," said Wang, who is majoring in math and economics and completed an internship as a mergers and acquisitions analyst last summer with Gateway Partners, Inc.
Launched by the Department of Economics in 2011, the Rising Leaders Program awards students a scholarship and matches them with a mentor who is an alumnus in a related field or is a member of the Economics Leadership Council—a group of UC San Diego Economics alumni and industry professionals. The program is designed to prepare undergraduates to successfully compete for internships at prominent institutions across the globe, including Citi Group, Ernst & Young, Bank of Singapore and more.
"Rising Leaders is a terrific opportunity for our very best students to prove themselves in their chosen fields, while picking up valuable work experience," said Eli Berman, professor and chair of the Department of Economics. "Qualifying students have already excelled in our rigorous academic courses, so employers get an intern and prospective employee already well-trained in analytical thinking."
Each Rising Leaders student receives a $1,500 scholarship, which is particularly valuable for educational expenses or the costs of travel to interview and work in internships. To date, more than 100 donors and alumni have given over $100,000 to support the Rising Leaders scholarship. If you would like to give to the scholarship or become a mentor to a student, please
contact our Advancement team
.
Mentors provide tailored advice on everything from tips on making their resume shine to how to follow up after submitting an application and insights into the recruiting process. Coaches also conduct mock interview sessions, offering feedback and suggestions on how to tackle tough questions and make a good impression.
"I decided to take part as a mentor because I believe in the strength and quality of UC San Diego's students and I want to share both what I've learned and what others have taught me as I pursued a career in investment banking," explained Stephen Martin, an Economics alumnus and executive director in Investment Banking at J.P. Morgan. "All of my mentees have been so talented and motivated; it makes me truly proud when I see them grow and achieve their goals."
The program is open to students majoring or minoring in economics, management science, international studies-economics and joint mathematics-economics. Scholarship recipients are chosen based on academic merit, professional work experience, faculty recommendations and their statement of career objectives. Once accepted, they are able to choose from two tracks—investment banking; and general finance/business, which includes finance, accounting, business, real estate and consulting.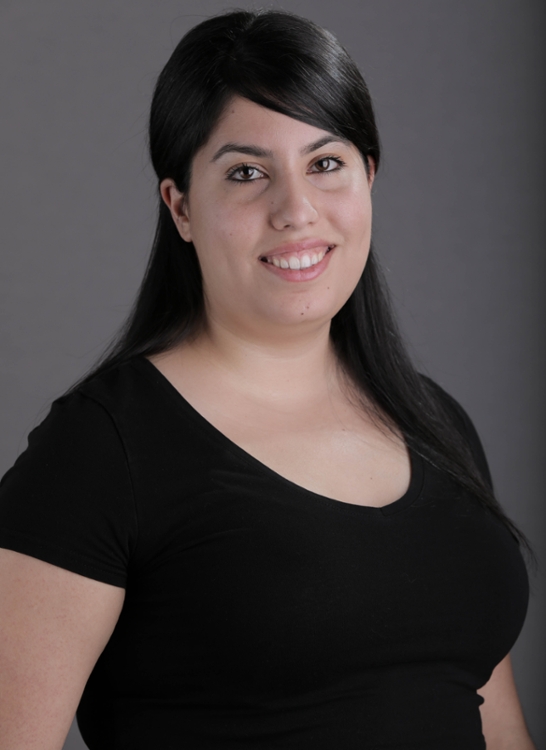 In many cases, the internships serve as a stepping stone to a full-time career. After spending a summer interning as a transfer pricing consultant with consulting firm Deloitte, Rebecca Moshfegh secured a full-time position with the company after graduating this past June.
"My first three years at UC San Diego were primarily focused on research. While those experiences were both enjoyable and rewarding, I knew that an internship would help me when looking for full-time jobs after graduation," explained Moshfegh, who graduated with a BA in Economics in 2016.
Thus far, more than 30 UC San Diego students have participated in the program. "In partnership with generous alumni on our Economics Leadership Council, and our Social Science development office, the department provides a leg up to these students, with a small scholarship and an alumni coach," said Berman. "We're all thrilled with the success of this program. It's a great example of alumni-student-staff-faculty cooperation, where everybody wins."
As an alumnus, Martin believes the program is a great way to increase the number of UC San Diego graduates who go on to make an impact in the world of finance. "UC San Diego is still relatively young in building out a network of financial services professionals and I think the mentor program is a perfect way to start a cycle of positive reinforcement that will help grow our presence. The program is a continual reminder of how incredible UC San Diego is and how lucky I am to be able to call myself an alumni."
To learn more about the Rising Leaders Program, visit their website here. If you would like to offer support to future Rising Leaders, go here.