Good Schools for All: When to Consider Special Ed
In a recent Voice of San Diego podcast, Shana Cohen of Education Studies talks about how children from different backgrounds sometimes receive varied levels of services for developmental disabilities.
---
Forget Facts – Check the Candidates' Innuendo
Andrew Kehler of Linguistics lent his expertise to Bloomberg View on the first debate between U.S. presidential candidates Hillary Clinton and Donald Trump: "We're always taking more information away from utterances than what is said, and we don't realize how we are manipulated this way." The wire story was picked up widely, from the Chicago Tribune to the Japan Times.
---
Grand Project to Unify Global Efforts to Understand the Brain
Neuroscientists met in New York to agree on a global mission to understand the workings of the human brain. The meeting included Andrea Chiba of Cognitive Science, along with Terry Sejnowski of the Salk Institute and, at UC San Diego, the Institute for Neural Computation. Science and Nature also reported on the important gathering.
---
How Big Should Our Government Be?
Lane Kenworthy of the Yankelovich Center and Sociology presented evidence at the Economic Policy Institute about the effects of government spending on economic growth. He and his co-authors argue the United States can afford and would benefit from a significantly larger government presence to make the needed public investment to improve our economic future.
---
Convocation Keynote to Students: Mistakes are Stepping Stones on Path to Greatness
This year's campus convocation guest speaker was Cognitive Science alumna Vivienne Ming. Ming, who was named one of Inc. magazine's "10 Women to Watch in Tech," told the incoming students: "The only bad decision you can make right now is to fail to grow as much as possible." Along with Communication alumna Hillary Whittington, Ming was also featured in the latest issue of Triton magazine.
---
Oct. 7 and 8, 7 p.m.: I Was Never Alone – A New Documentary Play
Written by Communication post-doc Cassandra Hartblay, the play is based on interviews with people with disabilities living in Russia. It is presented as part of an interdisciplinary project between the departments of Communication and Theatre and Dance, made possible by the UC San Diego Frontiers of Innovation Scholarship Program.
---
Oct. 13, 6 p.m.: The Way We Talk – On Stuttering and Related Matters
The Department of Linguistics presents a screening of a documentary film "about grappling with the parts of ourselves that make us feel ashamed." A Q&A with the director, a UCLA linguist, as well as members of the San Diego chapter of the National Stuttering Association follows. The event is cosponsored by the Division of Social Sciences.
---
Immigration Reform: Disparate Ideas, Disparate Futures
Political scientist Wayne Cornelius and the Mexico Migration Field Research Project were cited in The New York Times, with additional coverage on shrinking numbers of undocumented Mexican immigrants in BuzzFeed and KPBS.
---
Veterans Courted in California's Ballot Fight Over Curbing Drug Prices
Thad Kousser of Political Science says that while there may not be enough veterans to swing a state ballot proposition, there are "clearly enough people who love and trust veterans to swing a campaign." Kousser was also cited in the Sacramento Bee on overriding a Gov. Brown veto and the Union-Tribune on the state senate campaign.
---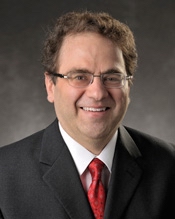 Oct. 12, 7:30 a.m.: Economics Roundtable
Narayana Kocherlakota, former president of the Federal Reserve Bank of Minneapolis, will discuss "Is there hope for better performance of the U.S. economy, and should we expect more from U.S. policy?"
---
Can Facebook's Campaign Push Users to the Polls?
Research by James Fowler of Political Science that looked at social media's influence on getting people to vote, is cited by the Christian Science Monitor in light of Facebook's recent four-day campaign. Mumbrella also included Fowler's work.
---
Terms of Reference
Aidpreneur welcomed Paul Niehaus of Economics into the studio for a recent Terms of Reference podcast, discussing the radical charity he co-founded, GiveDirectly.
---
'We See the World Through the Lens of Language'
In support of her keynote at the DRONGO language festival, the John Adams Institute interviewed Lera Boroditsky of Cognitive Science. "What seems to us so automatic, and so much driven by the world, is instead a combination of factors, including the language that you speak. By the time you see the world, you're seeing it through the lens of your language," Boroditsky said. She also appeared on BBC Radio to discuss the different ways of talking about directions in other languages.
---
Conservative Organizations and the Suspicion of Higher Education
The Princeton University Press blog posted this piece by Amy Binder of Sociology, urging universities to strengthen organizational structures that help all students feel connected to the university and part of a larger community.
---
The Amazing Race
In a Q&A for Triton, the university's alumni magazine, political scientist Sam Popkin weighs in on the state of the presidential campaign after balloons dropped on both the Republican and Democratic national. Also featured in Triton: Urban Studies and Planning alumnus Michael Estrada's Alternative Breaks; Political Science alumnus Nick Obradovich's collective action research; and a study on how your train of thought derails by Adam Aron of Psychology.
---
Teaching New Tricks
Cognitive Science alumnus Leo Trottier, co-creator of CleverPet.com – an interactive and adaptive tool to engage dogs in automated activities while owners are out of the house – was also featured in Triton, as was Maker's Row founder and Sociology alumna Tanya Menendez.
---
Go Ahead, Curse in Front of Your Kids
Cognitive scientist Benjamin Bergen pens this op-ed for the Los Angeles Times, highlighting work from his new book "What the F." Coverage for the book continued in the Seattle Times and South China Morning Post.
---
Ever Wonder What the Teen Brain Is Thinking?
The University of California news and Fosters reported on the landmark national Adolescent Brain Cognitive Development (ABCD) study. The ABCD Coordinating Center is led by Terry Jernigan of Cognitive Science and the Center for Human Development, and Sandra Brown of Psychology.
---
Save the Date Oct. 28: Contextual Robotics Forum 2016
Ayse Saygin of Cognitive Science is one of the featured speakers and the technology showcase includes presentations by Andrea Chiba and Virginia de Sa, also of Cognitive Science. Social Sciences Dean Carol Padden will give remarks.
---
What Profanity Teaches Us About Ourselves
Some people cuss like a sailor while others might only drop the occasional f-bomb, but almost everyone swears. Writing in Time magazine about his new book, "What the F," Benjamin Bergen of Cognitive Science explains what swearing reveals about our brains. The book is receiving widespread coverage, including by KPBS, the Union-Tribune, Globe and Mail, Observer, Science magazine,  Science News, Huffington Post,  Salon  and The Atlantic, among others.
---
France's Burkini Ban
Claire Adida of Political Science argues that France's ban is a "misguided attempt at protecting women's rights."
---
Landmark National Study of Adolescent Brain Now Underway
The Adolescent Brain Cognitive Development (ABCD) study will follow 10,000 children for 10 years, into early adulthood.  UC San Diego is one of 19 research sites across the country participating and is also home to the Data Analysis and Informatics Center, as well as the ABCD Coordinating Center directed by Terry Jernigan of Cognitive Science and Sandra Brown of Psychology.
---
Rock Star Astrophysicist Neil deGrasse Tyson Talks Tooth Fairy
"The universe is amazing enough that you don't have to invent stuff just to keep kids entertained," Tyson said. Gail Heyman of Psychology says there's no evidence that the Tooth Fairy story is harmful but that she also didn't want to lie to her children.
---
Rising Academy Partnership Schools Launched in Liberia
Economics graduate students Wayne Sandholtz and Mauricio Romero are taking part in "a bold and deliberately experimental pilot program to explore whether bringing in operators from outside government can help address the chronic crisis of education quality in the public system." Sandholtz presented on the project in Liberia, which was also covered by Front Page Africa.
---
TEDxSanDiego Aims to Leave a Legacy
In her column for San Diego Magazine, Political Science alumna Amanda Caniglia features Scott Klemmer of Cognitive Science and the Design Lab. Klemmer is part of this year's TEDxSanDiego Oct. 22 lineup.
---
A Revolutionary Experiment in Giving May Face a Surprising Challenge
GiveDirectly, which has been providing no-strings-attached cash transfers to individuals in Kenya and Uganda for several years, has begun an experiment with universal basic income. The radical move is encountering skepticism from recipients. Business Insider spoke with GiveDirectly co-founder, economist Paul Niehaus.
---
County's Five Teachers of the Year Named
Education Studies alumna Yun "Jenny" Tzu Anderson, a Vista STEM teacher at the Casita Center for Technology, Science and Math, is one of five San Diego County "Teachers of the Year." Anderson will now compete for the state title. EDS alumna Jennifer Roberts of Point Loma High School was also among the finalists, selected from the region's 26,000 teachers.
---
On Refugees, We Must Do Better
Salon looks to David FitzGerald of Sociology for their report on refugees. The sentiment that refugees pose a threat, FitzGerald said, has long been a staple of U.S. politics.
---
You Can Read Scrambled Words – Under Certain Conditions
In this video blog post for Brainstuff, Marta Kutas of Cognitive Science and the Center for Research in Language says context is important.
---
The Economist Slammed for Article
A critique of the way the magazine covered research by economist Gordon Dahl.
---
UC San Diego a Prominent Presence at Startups Demo Day in D. C.
"UC San Diego has innovation and entrepreneurship in our DNA," said psychologist and Vice Chancellor for Research Sandra Brown. "These high-potential young companies exemplify that spirit, and merit the national recognition they will receive."
---
Executive Power Can Still Affect Immigration Enforcement
In The New York Times' "Room for Debate," Gordon Hanson of Economics and GPS says presidents can – and have – shaped immigration policy, in spite of opposition from other branches of government. Hanson's additional media on immigration, as well as on trade, include: The New York Times, The New York Times Magazine, the Houston Chronicle and PBS NewsHour,  among others.
---
#21: Affirmative Action Bake Sale
Closing out their program, the Cited podcast features sociologist Amy Binder's work about conservative student life on university campuses.
---
Following Growth of 'Stem Cell Clinics,' FDA Poised to Crack Down
Economist and Global Health Institute co-director Joshua Graff Zivin likens the growth of stem-cell clinics to medicine's "Wild West."
---
The Results on Voter ID Laws Are In — and It's Bad News for Ethnic and Racial Minorities
For the Los Angeles Times, Zoltan Hajnal of Political Science discusses how his research shows that the racial turnout gap doubles or triples in states that enact strict voter-identification laws. Hajnal's work was also featured in Think Progress and Real Clear Politics.
---
U.S. Admiral: ISIS Coming to Pacific
Eli Berman of Economics was sought out for this Union-Tribune article.
---
Sex, Drugs and Guns: Coming to a Ballot Near You!
In this op-ed, political scientist Thad Kousser explains why there will be so many initiatives on the California ballot this November. Kousser also spoke about the ballot with the Fresno Bee.  On NBC 7 San Diego, he addressed campaign giving and why California money is going to races out of state.
---
Audio Engineering Society to Honor Deutsch With Gold Medal
Diana Deutsch of Psychology is being recognized for "lifelong contributions to the understanding of the human hearing mechanism and the science of psychoacoustics." She will accept the Gold Medal Award at the Audio Engineering Society's 141st convention in Los Angeles on Sept. 29.
---
Interdisciplinary UC San Diego Initiative Is Hiring
The university is launching a campus-wide initiative to hire tenure-track or tenured faculty conducting research with the broad goal of understanding human knowledge, learning and creativity.
---
What Makes Humans Social?
Neurodevelopmental study on Williams Syndrome may give clues. Research on the rare genetic condition, which produces individuals with extremely sociable personalities, may also shed light on biology and behavior of persons with autism and other social disorders. Coverage of the Nature paper – by Katerina Semendeferi of Anthropology, and students Branka Hrvoj and Kari Hanson, along with colleagues at UC San Diego Health Sciences and the Salk Institute – included Live Science, Daily Mail and Times of San Diego.
---
If Millennials Truly Want to Start a Political Revolution, They'll Need to Vote
Zoltan Hajnal of Political Science says any talk of massive voter shifts is conjecture: "I have not seen anybody providing numbers showing an extraordinary number of young voters," he told Quartz.
---
New Wave of Scientists Join San Diego Universities
The San Diego Union-Tribune highlights environmental archaeologist Isabel Rivera-Collazo of Anthropology, who studies coastal communities and how people respond to climate change, and Philip Guo of Cognitive Science, who researches human-computer interaction, online learning and computing education.
---
California's 2016 Ballot: 'Sex. Drugs. Guns. Death.'
Thad Kousser of Political Science breaks down this year's California ballot for The Hill. "Our ballot's going to be long," he said, "but it's going to be a page-turner."
---
Sept. 14, 9 p.m.: 'School of the Future' Airs on PBS


Save the date or set your DVR: Terry Jernigan of Cognitive Science and the Center for Human Development is part of this NOVA special. Can the science of learning – including new insights from neuroscientists, psychologists, and educators – reveal how kids' brains work and tell us which techniques are most likely to engage and inspire growing minds?
---
Quetzal Mama Scholars Ready to Soar
Education Studies Ph.D. student Roxanne Ocampo and her work with the Quetzal Mama Scholars program was featured in the Union-Tribune and Entravision. Two books by Ocampo are also finalists for the 2016 International Latino Book Awards.
---
Todd Hylton Joins UC San Diego Contextual Robotics Institute
"Social scientists are in the business of solving society's problems. We could have called this an institute of robotics, but we made a point of calling it contextual robotics, integrating context from the start. To solve the challenges that people and industries face, we need robots that are compatible with the human brain and behavior, our public space and cultural infrastructure." – Carol Padden, dean of the Division of Social Sciences. The San Diego Union-Tribune, San Diego Metropolitan and Xconomy published the news, among others.
---
Which City Will Actually Get the $15 Minimum Wage First?
Because many of the new minimum wage laws are being phased in slowly, it will be difficult to disentangle their effects on employers from the effects of other slow-moving economic developments, said Jeffrey Clemens of Economics.
---
UC San Diego Named Among World's Best
According to the 2016 Academic Ranking of World Universities, UC San Diego is 14th best in the world and third among public universities. Division of Social Sciences' work helped contribute to UC San Diego's standing as a powerhouse.
---
Nation's No. 1 Public School
Washington Monthly ranks UC San Diego tops among public universities for serving the public interest.
---
San Diego's Smart City and Cybersecurity Cluster
Psychologist Sandra Brown, vice chancellor for research, is one of the region's decision-makers, writes Forbes, "attempting to bring together elements of academia, talent and entrepreneurship to create a 'world-leader' in Smart Cities." The piece includes the MetroLab initiative, a city-university partnership addressing such challenges as income inequality, infrastructure weakness, security, environmental sustainability and transportation.
---
Poker's Central Ambassadors
Communication alumna Maria Ho, a professional poker player, is featured as a leader in her industry.
---
Olympics Spoilers
Avoiding Olympics spoilers is futile. But spoilers don't always hurt enjoyment of an event and can actually enhance it, according to research by Nicholas Christenfeld of Psychology, reports NBC News.
---
Kenyan Refugee Camp Closure Shakes San Diego's Somali Population
KPBS News interviews Political Science graduate student John Porten on the Dabaab camp, the world's largest refugee camp. Porten and fellow Ph.D. student Michael Seese are conducting a survey of the Dabaab camp.
---
Council Race Could Bring Some Twists
Political Science alumnus Daniel Dumouchel files to run for Oceanside City Council.
---
In the Long Run, Republicans Are Screwed
Gary Jacobson of Political Science is cited in this Pacific Standard op-ed.
---
Focus: NAFTA in U.S. Campaign Spotlight
Gordon Hanson of Economics lays the groundwork for this in-depth article on trade between the United States, Mexico and China. To start, Hanson says, "Mexico is our teammate. … When you look at manufacturing in the U.S., you have to look at manufacturing in the U.S., Canada and Mexico." Hanson's work was also cited in this Associated Press feature on trade.
---
The Science of How and Why We Swear
Benjamin Bergen of Cognitive Science speaks with Gizmodo about his new book "What the F: What Swearing Reveals About Our Language, Our Brains, and Ourselves."
---
Why Is Iran Harassing U.S. Warships?
"It could be they are testing the waters and seeing how much did they actually get with the deal," Erik Gartzke of Political Science told the Union-Tribune. "Are they going to get enough of a free hand that the compromises they made in terms of (nuclear) proliferating are worth it to them?"
---
Investing: Nothing Looks Good
Ross Star of Economics discusses interest rates and bonds with the San Diego Reader.
---
Resilience Project Technical Report
For the last two years, the American Planning Association has worked with Urban Studies and Planning and others on a FEMA-funded project, "Innovations in Planning and Public Engagement for Community Resilience." APA has released a technical report on the conclusion of the project's first phase. USP's Robert Leiter is one of the project leads.
---
Australia's Ranked Ballot Headaches Need Not Be Imported by Canada
Arend Lijphart of Political Science, who is scheduled to testify on electoral reform in Canada, explains ranked ballot systems to the Canadian Press.
---
Save CA Residents From a Language Drought: Vote 'Yes' This Fall
Ana Celia Zentella of Ethnic Studies co-writes an opinion piece for the American Anthropological Association, published in the Huffington Post: "Proposition 58-LEARN offers California state residents the opportunity to access an untapped and invaluable resource that can provide an edge in the global economy: multilingualism."
---
Ancient Mexicans May Have Raised Rabbits
"They were breeding rabbits as a form of specialized labor," said Anthropology lecturer Andrew Somerville, who led the team of anthropologists that made the discovery. The study, co-authored by Margaret Schoeninger, garnered media attention around the world, including The Daily Mail, the New Historian and the Archaeological Institute of America.
---
Innovate 8: Listening to Waves
Waves are everywhere:  the sea, the brain and sounds all around us. UC San Diego researchers Alexander Khalil and Victor Minces, former and current post-docs in Cognitive Science, are helping local high school students explore the fundamental science of waves by making music – creating musical instruments and analyzing their acoustic properties. Minces and Khalil are also alumni of the university and affiliates of the Temporal Dynamics of Learning Center at UC San Diego. The video features "Listening to Waves" at High Tech High in Chula Vista.
---
For Journalists Covering Trump, a Murrow Moment
"After months of holding back, modern-day journalists are acting a lot like Murrow [with Sen. McCarthy], pushing explicitly against Donald Trump." The Columbia Journalism Review uses "Hallin Spheres," developed by Daniel Hallin of Communication, in its analysis. Hallin sees political discourse as falling into three concentric spheres: consensus, legitimate controversy and deviance.
---
UC Olympians Go for the Gold
University of California is sending so many athletes to this year's Summer Olympics in Brazil that they make up 8 percent of the U.S. delegation, representing 18 sports and 27 countries. Tom Black, a Political Science alumnus and former Triton coach, is serving as assistant coach to the top-ranked U.S. Women's National Volleyball Team. Black was featured in the NBC 7 coverage.
---
UCSD to Explore, Digitize 100 Shipwrecks in Bermuda
Research at the Qualcomm Institute, including work by Tom Levy of Anthropology, is featured in the Union-Tribune.
---
Rethinking the Role of Government in Society
New York Times' Eduardo Porter makes the case for more government, citing a recent book by sociologist Lane Kenworthy, director of the Yankelovich Center for Social Science Research. Kenworthy and his co-authors lay out four key tasks for the U.S. government: "improving the economy's productivity, bolstering workers' economic security, investing in education to close the opportunity deficit of low-income families, and ensuring that Middle America reaps a larger share of the spoils of growth."
---
2016 Most and Least Educated Cities: The Experts
Critical thinking and problem solving, Megan Hopkins of Education Studies tells WalletHub, are the keys skills we should as a country focus on teaching. "What is taught in K-12 schools needs to reflect the skills that adults will need to use in the workforce," she said. "Our current focus on testing and accountability has led us to a place where many schools focus on teaching to the test."
---
'Lost' Generation
Inside Higher Ed fact-checks the persistent idea, promoted at the GOP convention, that liberal professors politically indoctrinate their students. Sociologist Amy Binder argues the Republican Party is out of step with millennials on the environment, LGBT rights, education and immigration, among other social issues. Campus Reform also covered the topic and cited the book "Becoming Right: How Campuses Shape Young Conservatives," by Binder and doctoral student Kate Wood.
---
Hillary Clinton Seeks Party Unity Amid 'a Lot of Anger out There'
Clinton risks further alienating Sanders supporters if she fails to make concessions to them, said Sam Popkin of Political Science.
---
¿Por Que los Latinos Definiran el Proximo Presidente de EEUU?
Venezuela's El Nacional newspaper interviews David FitzGerald of Sociology about why Latinos will "define" the next U.S. president. FitzGerald says there could be a "Trump effect," leading even more Latino voters to vote for Hillary Clinton.
---
Tijuana Looks Inward, Not Northward, to Spark Cultural Revival
Fonna Forman of Political Science, co-director of the Cross-Border Initiative, says Tijuana hadn't been taken seriously since World War II. "Tijuana was long considered a place where you go to be sinful and escape," she said.
---
'Core Knowledge and Conceptual Change'
Oxford University Press publishes the latest co-edited book by David Barner of Psychology and Linguistics, part of its Oxford Series in Cognitive Development.
---
Tighter Restrictions Are Losing in the Battle Over Voter ID Laws
"At the moment, the side that wants fewer voting restrictions seems to be winning," reports FiveThirtyEight in a piece that features research by Zoltan Hajnal of Political Science. "The enactment of strict voter ID laws," Hajnal said, "tends to double or triple the gap in turnout between whites and racial and ethnic minorities." Hajnal's research was also cited in Vice News.
---
A Lifetime Later, a Smog Attack's Full Cost Is Seen
London's great smog event of 1952 is linked to a staggering surge in asthma finds Prashant Bharadwaj of Economics in a new study co-authored with Joshua Graff Zivin of the School of Global Policy and Strategy, among others. Worst hit were children aged 1 and younger, even in utero. "The youngest Londoners ," Marketplace reports, "turned out to be five times more likely to have asthma. Nearly 25 percent of those in London during the Great Smog reported having asthma; those not in the city at the time reported a 5 percent rate." Also reporting on the research: The London Times, Medical Research and Health Day.
---
Beyond the Wall: Costly Answer in California Altering the Landscape
"We treasure it," Oscar Romo of Urban Studies and Planning said about the Tijuana River Estuary. "However, we are trashing it with these pieces of infrastructure that are not helping, that are not well-designed, that are generating heavy impacts on the natural resources of this area."
---
The Internet Was Supposed to Foster Democracy; China Has Different Ideas
The Washington Post cites recent research by Molly Roberts of Political Science.
---
United States Health Care Reform: Progress to Date and Next Steps
President Barack Obama cited research by Jeffrey Clemens of Economics in his recent paper on health care reform published in the Journal of the American Medical Association. Obama emphasized the implications of Clemens' research, finding that Medicare payment reforms have system-wide effects due to their effects on private health insurers' payment models.
---
Veni Grant to Verhoef
Center for Research in Language post-doc Tessa Verhoef has been named a recipient of a Veni grant from the Dutch Science Foundation. This, along with her Rubicon Postdoctoral Fellowship and UC San Diego Frontiers of Innovation Scholars Program fellowship, are highly sought, junior-career grants.
---
Four in 10 UC Students do Not Have a Consistent Source of Nutritious Food, Survey Says
In the Los Angeles Times, recent Economics graduate Dominick Suvonnasupa said he budgeted just $650 a month for housing in a market that commands hundreds more. As a result, he ran short of money for food and cut back to two meals daily. Suvonnasupa was also interviewed for the Huffington Post.
---
Does Justin Trudeau Really Say 'Uh' All the Time?
Research by Nicholas Christenfeld of Psychology on counting speech tics was included in this National Post article. Christenfeld said tics like those from the Canadian Prime Minister accumulate depending on the "range of options being considered" when answering a question. The article was picked up by numerous Canadian media.
---
Denise Whisenhunt Named Interim President of SD City College
Current San Diego City College's vice president of student services and Political Science alumna Denise Whisenhunt has been appointed interim president of the city's oldest community college.
---
'I'm Just Ribbing You': Where'd That Come From?
The story cites a 2005 study by V.S. Ramachandran of Psychology, which found that a particular region of the brain is at least partly responsible for our ability to understand figurative language.
---
The Ocean Is Full of Treasure if You Know Where to Look
"Finding money in the world's oceans is a lot easier than finding Dory," writes Grist on a recent paper by a team of researchers that includes Ted Groves of Economics and alumna Summer Martin. The paper for the first time puts a dollar value on the Eastern Tropical Pacific's "ecosystem services."
---
Donald Trump Promised 'Amazing' Convention; Well, It's Certainly Different
Political scientist Samuel Popkin told the Sacramento Bee that incidents like the Trump campaign's failure to check Melania Trump's speech highlight an amateur campaign. "I don't know that it matters quite yet, but it often makes the person look like he's not the whiz of management that could run a government," he said. In a separate piece, Popkin spoke on the need for Hillary Clinton to gain support from former candidate Bernie Sanders.
---
California GOP Hits Cleveland
The Republican Party has had a problem in California, said Thad Kousser of Political Science, since 1994's Prop. 187. Though the ballot initiative to restrict public services to undocumented immigrants was later overturned by the courts, it alienated many of the state's Latinos.
---
It's a Boy Thing
The Economist's 1843 magazine explores a phenomenon observed by Gordon Dahl of Economics: Men are more likely to marry, and stay married to, women who bore them sons rather than daughters.
---
Neuroscientists Say Multitasking Literally Drains the Energy Reserves of Your Brain
Hal Pashler of Psychology explains recent research to Quartz, saying that not all attempts at multitasking are equally draining.
---
On Demand, and Demanding Their Rights
Turkopticon was co-created by Lilly Irani of Communication and gives Amazon's "invisible" Mechanical Turk workers a tool to protect themselves against employers who cheat, reports The American Prospect in a long piece on the new digital on-demand economy. "Our first goal was to give workers an ability to help each other: mutual aid," Irani said. "But that isn't the same as voice."
---
U.S. Moves to No. 1 in Global Oil Reserves
Economist James Hamilton questions whether recoverable oil reserves are worth exploiting. The story was reprinted in the Los Angeles Times.
---
Career Counselors or Headhunters?
Inside Higher Ed explores research by Amy Binder of Sociology and Ph.D. candidate Daniel Davis looking at the potentially problematic relationships between university career centers and companies.
---
Refugee Crisis in Europe
C-SPAN recorded the presentations of a German diplomat and several academics, including David FitzGerald of Sociology. Fitzgerald's portion begins in the 21st minute of the video.
---
Bolivia Decides It's Time to Ditch the Gregorian Calendar
On PRI's The World, Paul Goldstein of Anthropology weighs in on the Bolivian president's push to resurrect an indigenous calendar. Starting in the 43rd minute, Goldstein explains the ancient Aymara calendar and the challenges of switching today.
---
Putting Designs on a Growing Career
The Union-Tribune's "Employment News" column, by Jennifer Davies of UC San Diego Extension, highlights the Design Lab's recent Design Forward symposium and Don Norman of Cognitive Science. "Design is a way of thinking and doing that can transform lives, businesses and communities," he said. Norman was also featured in the San Diego Business Journal (registration required).
---
Top Robotics Expert to Lead Contextual Robotics Institute
"Henrik Christensen is a world leader in robotics with an exceptional track record in education, research and industry partnerships. He is a leader who will build bridges between engineering, computer science and the social sciences as we work together as a campus to develop the useful robotics systems that will improve human lives," said UC San Diego Chancellor Pradeep K. Khosla. The Union-Tribune reported on the UC San Diego hire.
---
Hillary Clinton's Campaign Takes a Page From Bill's Playbook
The Los Angeles Times looks at presidential hopeful Hillary Clinton's campaign, using concepts introduced by Samuel Popkin of Political Science. Popkin and his book "The Candidate" were also cited in the New York Times Magazine article "What Makes a Politician 'Authentic?'"
---
Latest Benghazi Report Has 'No New Evidence of Wrong Doing'
In a Southern California Public Radio interview, political scientist Thad Kousser discusses Hillary Clinton's campaign following the release of the proposed final report by the Select Committee on Benghazi. Kousser also spoke with the Los Angeles Times about the November California ballot: "Hardly anything on this ballot is boring," he said.
---
26th Ramon Llull International Prize
Kathryn Woolard of Anthropology has been recognized by the Ramon Llull International Prize for "making a notable contribution to disseminating the situation of Catalan among the academic community." Oxford University Press, meanwhile, is publishing Woolard's book, "Singular and Plural: Ideologies of Linguistic Authority in 21st Century Catalonia."
---
Ferreira to Serve on NIH Center for Scientific Review
Congratulations to Victor Ferreira of Psychology, who will serve as a member of the Language and Communication Study Section of the NIH Center for Scientific Review. Members are selected for a four-year term on the basis of their demonstrated competence and achievement in their scientific discipline.
---
Treasury Yields Predict Interest Rates Best, Fed Study Shows
Reuters reports on research coauthored by James Hamilton of Economics.
---
Researchers Created Literal Windows Into the Brains of Fruit Flies
New York Magazine's Science of Us video features research by Takeo Katsuki, Dhruv Grover and Ralph Greenspan of Cognitive Science and the Kavli Institute for Brain and Mind.
---
Election 2016 Is Propelled by the American Economy's Failed Promises
Economist Gordon Hanson is quoted in the Wall Street Journal (linked above), with his work cited in The Economist, Investor's Business Daily, Bloomberg Politics, The Christian-Science Monitor and Bloomberg View.
---
UC Graduates Making the Most of Opportunity Through Public Service
An op-ed by University of California President Janet Napolitano highlights recent graduate Vincent Pham, Political Science major and Education Studies minor, who tutored students in underserved schools. Now that the student mentor and former UCSD Guardian editor-in-chief has graduated, he will travel to Vietnam for a year of service as the recipient of a Fulbright. When he returns, he plans to teach students in low-income communities.
---
School's Out for National Schools Chief
Economics alumnus and National School District Superintendent Chris Oram retired after 37 years, the last seven serving as the district's chief executive. Oram and his work were featured in the Union-Tribune.
---
Beijing Establishes a D.C. Think Tank, and No One Notices
Sociologist Thomas Medvetz's book "Think Tanks in America" is included in this Foreign Policy report, reprinted in Yahoo! News.
---
UC San Diego Admits Most Diverse Class for Fall 2016
Compared to last year, UC San Diego admitted 46.2 percent more historically underrepresented freshmen and 30.7 percent more transfers. At the freshman level, the largest increase of 58 percent is among Mexican-American students, which is followed by black students at 38 percent and Latino students at 28 percent. For transfers, the largest increase of 46 percent comes from black students followed by Native Americans at 31 percent, Latinos at 30 percent and Mexican-Americans at 27 percent.
---
Summit Unites Designers, Industry
Don Norman of Cognitive Science and the Design Lab spoke on KPBS Midday Edition about the lab's design summit and his goals to make the region a hub for "design thinking." The summit was also covered by the Union-Tribune (linked above) and San Diego Magazine.
---
Nitza Villapol: The Woman Who Taught Cubans to Cook With Just About Anything
Discussing "Cuba's Julia Child" with NPR, Hanna Garth of Anthropology said the legacy of Villapol is much more than a collection of recipes.
---
Graduating Student With Muscular Dystrophy Shows Incredible Strength to Achieve His Dreams
Raul Carranza, a Chula Vista native who graduated with a degree in Political Science this year, is passionate about American politics, cares about social justice, studies hard and has a wry sense of humor. But that is not all that sets him apart. Born with muscular dystrophy, Carranza has only limited use of his right thumb. He will soon apply to law school and plans to run for public office someday. Both the campus story (linked above) and the Union-Tribune cite praise from two of his favorite faculty members: Nathan Fletcher and Mattheus Stephens.
---
Sally Ride Science Conversations
On UCTV's STEAM channel, Beth Simon of Education Studies offers fresh ways to keep tech-phobic students engaged.
---
Babies Are Sponges for Language – Spoken and Signed
NSF's Science Nation features the work of Rain Bosworth, an alumna of Psychology who is now a research scientist in the department's Infant Vision Lab.
---
Here's How Text Analysis Is Transforming Social-Science Research
Political scientist Molly Roberts edited a recent "virtual issue" on innovations in text analysis for social science and spoke about the subject with The Washington Post's Monkey Cage.
---
Hidden Values of Open Ocean
A study by Theodore Groves of Economics, together with researchers from Scripps Oceanography and NOAA Fisheries, for the first time puts a dollar value to the "ecosystem services" provided by the Eastern Tropical Pacific Ocean.
---
Santa Barbara Selects New Police Chief
Communication alumna Lori Luhnow, a 27-year veteran of the San Diego Police Department, will be Santa Barbara's first female top officer.
---
UC San Diego & You
Videos are available from two UCSD Alumni regional events: Dayo Gore of Ethnic Studies and Critical Gender Studies in San Diego, and Paul Niehaus of Economics in New York.
---
A Female Exec's Life Lesson: 'You Don't Have to Accept the Status Quo'
Economics alumna and Concur President Elena Donio didn't get in to her college of choice, UC San Diego, on first attempt: "She remembers telling her father, holding up in defeat the skinny envelop college applicants fear. But Donio's father taught her never to be satisfied. He told her to go on a campaign to get into that college. She graduated from the school four years later."
---
California Democrats Target Trump in Congressional Races
Thad Kousser of Political Science spoke with the AP on which of the state's Republicans the Dems will attempt to unseat and with Reuters about a pending Bay Area referendum on taxing soda.
---
Life on the Mesa: What You Didn't Know About Muhammad Yunus
Amanda Caniglia, a Political Science alumna, is a business owner who teaches languages and dance, and writes about meeting UC San Diego commencement speaker Muhammad Yunus in her latest San Diego Magazine column.
---
Openings: This Column May Contain Spoilers – But So What?
Research by Nicholas Christenfeld of Psychology is featured in the Financial Times (registration required).
---
UC San Diego Faculty Call on Regents to Divest UC Funds From Fossil Fuels
Adam Aron of Psychology said it was important for faculty to show moral leadership on the issue.
---
UC San Diego Athletics Announces 2016 Hall of Fame Honorees
An NCAA Division III Men's Golf champion his graduating year, Economics alumnus Pat Weishan was selected as one of this year's honorees.
---
Antisemitism Is Flourishing on California Campuses
Noah Lightman, a recent graduate of Political Science and appointed member of Associated Students for the 2015-2016 academic year, was interviewed.
---
Caroline Dessert Returns to San Diego LGBT Community Center
Psychology alumna Cara Dessert will be the center's chief development and community engagement officer.
---
Dismembered Central American Migrants Ask for Change in US Strategy
Sociologist David FitzGerald, co-director of the Center for Comparative Immigration Studies, said a U.S.-supported plan that boosts Mexico's deportations of Central Americans forces migrants onto more dangerous routes through Mexico. Mexico, he said, is being used as a buffer state: "There's a high human cost to this kind of buffer policy."
---
The Science Behind Why Breaking a Bad Habit Is So Hard
"If you change the context or go about things in a different behavioral pattern, it can help you break out of habit," said Christina Gremel of Psychology, lead author on research recently published in Neuron.
---
Quoting the Gray Lady Ain't Cheap
In regards to creating the book "Making Health Public: How News Coverage Is Remaking Media, Medicine, and Contemporary Life," co-author Daniel Hallin of Communication explains how the New York Times charged the researchers $1,884 for three quoted passages.
---
UC San Diego's Stellar Students From the Class of 2016
More outstanding students are featured: Heidi Martinez, who earned a degree in Political Science, and Tracey Kiser, who earned a Doctor of Education in Teaching and Learning from Education Studies.
---
Making a Splash
"Finding Dory" broke box office records opening weekend, and no doubt all those involved are celebrating – including Pixar production manager and Sociology alumna Rebecca Neiman.
---
Imperial Beach Braces for Rising Sea Levels
Mayor of Imperial Beach Serge Dedina, an alumnus of Political Science, was interviewed twice by the Voice of San Diego on rising sea levels. Additionally, Dedina's nonprofit WILDCOAST was honored by Assemblymember Toni Atkins as nonprofit of the year for environmental work in the U.S. and Mexico.
---
Creating a Window Into a Fly's Brain
New York Times' Science Take video and story on research by Takeo Katsuki, Dhruv Grover and Ralph Greenspan of Cognitive Science. Published in Nature Methods, the study from the university's Kavli Institute for Brain and Mind gives a first look into the brain of a freely walking fruit fly. Part of why this feat matters: Scientists can study the fly's brain while it's being social.
---
'There Has to Be a Change': Local Experts Describe How to Reduce Terror Threat
Terrorism expert Eli Berman of Economics spoke with NBC 7 about the mass shooting in Orlando.
---
Why Are So Many Swear Words Monosyllabic?
For a Slate "Lexicon Valley" podcast, cognitive scientist Benjamin Bergen discusses the science of cursing and his forthcoming book "What the F: What Swearing Reveals About Our Language, Our Brains, and Ourselves."
---
Hellman Fellows Program Supports Junior Faculty on Tenure Track
This year's winners from Social Sciences include Abigail Andrews of Sociology, Mattie Marie Harper of Ethnic Studies and Molly Roberts of Political Science.
---
Seeking Solutions to Pressing Problems
"The Yankelovich Center is helping us to fulfill our mission of educating next-generation leaders and conducting research that transforms lives," Chancellor Khosla said in this blog post. The Yankelovich Center for Social Science Research and its namesake, Daniel Yankelovich, were celebrated at a special reception held at Geisel University House.
---
June 16: Design Forward Summit
Civic leaders, industry innovators and designers come together to explore the potential and power of human-centered design in driving San Diego's economic growth and global identity. The day-long event will demonstrate design as a critical component of San Diego's innovation strategy. The event features Don Norman of Cognitive Science and the Design Lab and Mary Walshok of Sociology and UCSD Extension, as well as San Diego Mayor Kevin Faulconer and many other leaders.
---
Like Sweden, a 6-Hour Workday for Americans?
Economist James Hamilton says a six-hour workday may be ideal for parents with young children, but likely not feasible for those with a long commute. "Rather than dictate a single arrangement that everyone has to follow, it makes more sense for employees to match up with jobs that best suit their own needs, and employers to try to accommodate whenever possible," he said.
---
Clinton Can't Win for Losing
Heading into the California primary, Thad Kousser of Political Science was interviewed by U.S. News & World Report (link above), CNBC, Toronto's CTV News, The Straits Times out of Singapore and Washington's The Hill.
---
Students Seeking Sugar Daddies for Tuition, Rent
As reported by the Associated Press and distributed widely, "Sugar Daddy" arrangements have existed for ages but the phenomenon is not well studied. The AP cited Kevin Lewis of Sociology, who in part studies online dating. "[The internet] allows you to hone in on what you want," Lewis said. "You could argue it is just making the market more efficient."
---
Gordon Parks and Ralph Ellison, Artistic Giants of Postwar Harlem
Gabriel Mendes of Ethnic Studies, author of the recently published book "Under the Strain of Color," spoke with the New York Times.
---
US Voter ID Laws Balance Risk of Fraud, Barring People From Polls
Political scientist Zoltan Hajnal's work on voter identification laws is included in this Voice of America report.
---
Does Having A 'Wingman' Actually Help You Get A Date?
The YouTube science channel ASAP Science pulled from a 2013 paper by Drew Walker and Edward Vul of Psychology, "Hierarchical Encoding Makes Individuals in a Group Seem More Attractive."
---
Alumnus Takes on 10,000-mile 'Mongol Rally' for Charity
Cognitive Science alumnus Nick Bokaie, '15, said he stumbled on the rally soon after he'd finished school and decided there was "no better time" to take on the journey, which starts in London and ends in Russia, about 400 miles north of Mongolia's capital.
---
Social Distortion, With Chinese Characteristics
Research on the Chinese government and social media by Molly Roberts of Political Science was featured by U.S. News & World Report in its "Best Countries" rankings.
---
'How Big Should Our Government Be?'
Lane Kenworthy of Sociology and the Yankelovich Center has coauthored a book that examines how to optimize growth and fair distribution.
---
Yankelovich Center Seed-Funding Awards, 2015-16
Funded research and their principal investigators include: "Enhancing College Completion through Peer Coaching," Eli Berman of Economics; "Improving Odds: Enhancing Access to Quality Autism Interventions for Low-Income, Mexican-Heritage Children with Autism Spectrum Disorders," Shana Cohen of Education Studies; "How Are Voters Willing to Pay for Social Policy? A Computational Analysis of California Ballot Measures," Isaac Martin of Sociology; "Can Monetary Incentives for Instructors and Students Boost Performance in Community College?" Sally Sadoff, Rady School of Management; and "America's Shadow Training System: University Extension Schools in Regional Tech Economies," John Skrentny of Sociology and Mary Walshok of Sociology and UCSD Extension.
---
'Farm Worker Futurism'
In his new book, Curtis Marez of Ethnic Studies describes how one of America's key social movements led the way in using new media for justice.
---
Honoring Alumni Achievements
Each year during Alumni Weekend, UC San Diego recognizes esteemed graduates who have brought distinction to the university through their leadership, professional achievements and personal accomplishments. This year, five alumni were honored, including language creator David Peterson of Linguistics.
---
Two New Provosts to Take the Helm
Psychologist Leslie Carver has been appointed Thurgood Marshall College's new provost. Carver has been director of the Developmental Cognitive and Social Neuroscience Lab for 14 years.
---
July 7: Economics Roundtable
Shantayanan Devarajan, chief economist of the World Bank's Middle East and North Africa Region, will discuss "How Arab oil exporters and importers can benefit from low oil prices."
---
All Campus Commencement Ceremony
This year's undergraduate student speaker, Karina Mohajerani of Psychology, plans on working with social businesses to address poverty after graduation. "Having a Nobel Peace Prize recipient as this year's guest speaker is already a noteworthy experience; furthermore, his work with social businesses is exactly what influenced me to take the career path that I have chosen," she said.
---
UC San Diego's Stellar Students From the Class of 2016
A small sampling: Ph.D. graduate Nick Obradovich of Political Science breaks barriers when it comes to climate change research; Sociology and Psychology graduate Kyra Hendrickson strives to contribute to criminal justice reforms; devoted student mentor Isi Iyoha of Psychology and biology aspires to promote reproductive health in underserved communities; and UCSD Guardian editor-in-chief Vincent Pham, graduating with a degree in Political Science and a minor in Education Studies, will pursue teaching upon graduation.
---
Distract and Conquer: New Study Sheds Light on China's Online Propaganda Strategy
Research co-authored by Molly Roberts of Political Science estimates that the Chinese government posts approximately 448 million social media comments per year, aiming to change the subject rather than argue with critics. The first, large-scale empirical analysis of the covert operation, the study was covered by the New York Times, Foreign Policy, Wall Street Journal (linked above), the Associated Press and many others.
---
The Real Refugee Crisis Is in the Middle East, not Europe
Sociology Ph.D. candidate and Center for Comparative Immigration Studies researcher Rawan Arar writes in the Washington Post's Monkey Cage.
---
How the Brain Makes – and Breaks – a Habit
Not all habits are bad. Some are even necessary. But inability to switch from acting habitually to acting in a deliberate way can underlie addiction and obsessive compulsive disorder. A study led by Christina Gremel of Psychology identifies brain chemicals and neural pathway that allows for habit to control behavior.  Business Standard and Tech Times, among others, reported on the findings.
---
Bernie Sanders Faithful Look for Victories in Likely Defeat
The Sacramento Bee turned to Thad Kousser of Political Science several times for election expertise, including for stories on presidential hopeful Bernie Sanders and on hurdles for nonpartisan voters. Kousser also spoke with the Santa Cruz Sentinel about the new law that aims to modernize California's initiative system.
---
Sanders Loses Ground in California
Washington Times piece quoting political scientist Sam Popkin suggests the provocative behavior of Bernie Sanders' campaign is driving away voters.
---
South Asian Community Debates 'South Asia,' 'India' Ahead of Textbook Updates
NBC News spoke with Kamala Visweswaran of Ethnic Studies, a member of the South Asia Faculty Group, while deliberations were in process. The California Department of Education's Instructional Quality Commission voted not to use "South Asia" in place of "India," First Post reported.
---
First Peek Into the Brain of a Freely Walking Fruit Fly
A Nature Methods paper by Kavli Institute for Brain and Mind researchers demonstrates a novel method for monitoring a fruit fly's neural activity during fundamental and complex social behavior when it's unrestrained. The co-authors are Takeo Katsuki, Dhruv Grover and Ralph Greenspan of Cognitive Science. The work was featured in Gizmag, United Press International and Tech Times, among others.
---
Meet the Creator of the Dothraki Language for 'Game of Thrones'
In his first interactive Facebook Live interview, Linguistics alumnus David Peterson talks about Dothraki, the language he created for the popular HBO series.
---
Obituary: Psychology Founder George Mandler
George Mandler – founding chair of the Department of Psychology and one of the central figures in psychology's cognitive revolution – died in his Hampstead, London home on May 6, 2016. He was 91.
---
Festival delle Scienze a Roma: La Mente, il Corpo, il Tempo
Rafael Nunez of Cognitive Science delivered a keynote at Rome's International Science Festival, "Is the future behind us or uphill?" The appearance led to newspaper and radio interviews, including this piece in one of Italy's main newspapers (in Italian).
---
Connecting With Alumni and Friends
At the New York City UC San Diego & You, Paul Niehaus of Economics spoke on his work. Chancellor Pradeep Khosla's blog has some of the fun photos. The next event is in San Diego on June 2, during Alumni Weekend, and will feature Dayo Gore of Ethnic Studies.
---
An 'Alternative' Path to Giving Back
Urban Studies and Planning alumnus Michael Estrada, '79, a cancer survivor, goes above and beyond to help support Alternative Breaks student service program. "For years, I'd been looking for something to reconnect with at UC San Diego," Estrada said. "Alternative Breaks sounded interesting, and I recognized that it was time to start doing things I had put off."
---
Is Texas's Strictest-in-the-Nation Voter ID Law Discriminatory?
The Christian Science Monitor interviewed Zoltan Hajnal of Political Science on his recent research. The work is also mentioned in the Washington Post.
---
Spoiler Alert: Spoilers Make You Enjoy Stories More
The University of California video series Fig. 1 featured work by Nicholas Christenfeld of Psychology, showing that spoilers don't ruin a story. The research was picked up by Salon and Gizmodo.
---
More Honesty Seen as Cure to Fears About Migration
John Skrentny of Sociology tells the Financial Times that reaction to migrants often "starts not from hatred, but from a positive seed of valuing communities." He proposes measures to retrain indigenous workers who lose out, coupled with steps to protect migrants from exploitation.
---
Top 100 Economics Blogs of 2016
Economist James Hamilton's Econbrowser is featured alongside FiveThirtyEight and blogs by Thomas Piketty and Ben Bernanke.
---
June 3-5: Octavia Butler Conference
Organized by Shelley Streeby of Ethnic Studies and Literature, the conference at the Cross-Cultural Center will consider how Butler's work helps us imagine a future where justice is attainable and differences are celebrated.
---
Beauty Behind Bars
Sociology alumna Laura Pecenco brings art to prisons with Project PAINT (The Prison Arts INiTiative), deconstructing the hyper-masculine imperative and fostering a more positive and safe environment for prison staff and inmates alike.
---
Trump Voters: Not So Irrational
Political Scientist Samuel Popkin says in the Wall Street Journal that there was a method to the GOP's primary madness.
---
Spanking Study
A new meta-analysis finds that spanking children doesn't help and may lead to long- and short-term problems. Gedeon Deak of Cognitive Science went on KUSI's "Good Morning San Diego" to discuss.
---
Stricter Rules for Voter IDs Reshape Races
The New York Times (linked above), included research by Zoltan Hajnal of Political Science in its coverage of new voter identification laws. Hajnal's work showing that photo-ID requirements disproportionately affect minority voters was also cited in the Christian Science Monitor and on Fox News.
---
Students Take Top Prize for Seaport Village Development Plan
A team of students from Urban Studies and Planning and the Jacobs School of Engineering has won the sixth annual NAIOP University Real Estate Challenge for their proposal to redevelop downtown's iconic Seaport Village. Coverage also appeared in San Diego Metro and BisNow.
---
New Provost Appointed
Leslie Carver of Psychology will begin as provost of Thurgood Marshall College on July 1.
---
Senator's Attack on 'Cheerleading' Study
Sen. Jeff Flake (R-AZ) released an 85-page report titled "Twenty Questions: Government studies that will leave you scratching your head," including a study led by Ed Vul of Psychology. Analysis by Science magazine suggests the report obscures government's role in training the next generation of scientists and also gives "the skinny" on Vul's paper. Locally, Vul spoke with KGTV and KFMB.
---
How to Talk About Climate Change So People Will Act
What can you do about climate change? The better question might be: What can we? Framing the issue collectively is significantly more effective than emphasizing personal responsibility, show doctoral students Nick Obradovich and Scott Guenther of Political Science in a study published by Climatic Change. Widespread coverage included the Huffington Post, Christian Science Monitor, Pacific Standard magazine, Think Progress, Fusion, Vice's Motherboard, and KPCC's "Take Two," among others.
---
The 'Prestige' of a Career in Finance Is a Marketing Tool
The exclusive image of finance jobs is "at odds with the ambivalence that many bankers feel about working a world with long hours, brutal management styles, and few perks," reports Quartz, turning to Amy Binder of Sociology to help explain why so many elite grads go to work on Wall Street.
---
End to 'Ivory Tower' Universities?
The Union-Tribune reports on the MetroLab Network, formed last fall after a White House conference on smart cites, and Keith Pezzoli of Urban Studies and Planning explains that his MetroLab project sends 50 students from his food-justice class to investigate suitable sites in urban neighborhoods for temporary community gardens.
---
The Most Career-Minded Generation
The Atlantic features research coauthored by doctoral student Kristin Donnelly of Psychology on generational differences in reasons for attending college.
---
Manufacturing Matchmaker
Communication alumna Tanya Menendez co-founded Maker's Row to make it easier for DIY artists to connect with American manufacturers. The piece was published by University of California, too.
---
California GOP Convention: For State's Republicans, a Rare Moment in the Sun
Thad Kousser of Political Science was the go-to source leading up to the California Republican Convention April 29, appearing in Newsweek, the Union-Tribune and USA Today, among others. Kousser also spoke with City News Service, saying that high turnout in the California's primaries is now looking unlikely.
---
How Ugly Sweaters Led to Pretty Sales
Bored with corporate law, CNBC reports, alumnus Evan Mendelsohn of Economics took up Search Engine Optimization as a hobby and ended up starting the company Tipsy Elves with former UC San Diego roommate Nick Morton.
---
How to Survive a Zombie Apocalypse
"Find a mountain range, keep quiet, mimic the way the undead walk and NEVER fight," this Daily Mail article says. Bradley Voytek of Cognitive Science uses what we know about the brain to explain the behavior of film zombies.
---
Trump Trade Policy a 'Big Loser,' Economists Say
Economist Gordon Hanson spoke with VOA News.
---
Founder of Queer Palestinian Organization Speaks at UC San Diego
The Critical Gender Studies Program, in partnership with the Global Forum at UCSD International House, hosted Palestinian queer community organizer Haneen Maikey for the Papadopoulos Endowed Lecture.
---
Students, Civil-Rights Groups Want to Oust SDSU's Hirshman
Terrorism expert Eli Berman of Economics weighed in on the controversy around the Boycott, Divest, Sanction (BDS) movement. There's a legitimate debate about whether the movement is useful and ethically correct, Berman said, but he doesn't think it's appropriate to associate it with terrorism. Berman was interviewed for KPBS as well.
---
College Campuses Take on Food Waste
Efforts by students Jessica Pompa, a Political Science undergraduate, and Kara Wentworth, Ph.D. candidate in Communication, are highlighted by the University of California.
---
May 16: Spring Quarterly Conversations in Global Health
Join the Global Health Program Monday, May 16 at 3:30 p.m. at the Great Hall, to hear an interdisciplinary panel of experts discuss refugee health.
---
Some UC Majors See Balance Shift Toward Out-of-State Students
Via the Sacramento Bee: "At UC San Diego, the number of Californians studying Psychology and Social Sciences both dropped by more than a third over the five-year period, while out-of-state students increased by 244 and 119 percent, respectively."
---
Out-of-State Tuition Relief Could Pay Off for Economy
An editorial in Maine cites a 2003 study by Michelle White of Economics on the economic impact of out-of-state students.
---
Triton Magazine: Spring 2016
The Division of Social Sciences is well represented in the new issue of Triton magazine. "Brilliant Minds, Inspiring Lives" features Linguistics alumnus David Peterson. Alumna Emily Castor – a double major in Critical Gender Studies and Political Science – is interviewed for "Driving the New Economy." Hal Pashler of Psychology, and Edwin Hutchins and Jim Hollan of Cognitive Science are included in "AI: Automotive Intelligence." Psychology professor and alumna Christine Harris and graduate student Nicole Henniger's research on envy is featured in "The Grass Is Always Greener." And in the online edition, Communication alumna Maria Ho, a professional poker player, is featured in "Alumna Maria Ho Goes All In."
---
What Didn't Happen After Sanders Slammed Clinton on Helping Poor People
Lane Kenworthy of Sociology and the Yankelovich Center for Social Science Research is quoted in the Washington Post's Wonkblog on Europe's basic income guarantees.
---
San Diego Unified High School Graduation Rates Higher Than Expected
Education Studies alumna and San Diego Unified School District Superintendent Cindy Marten told KPBS that sharing data with the San Diego Education Research Alliance (SanDERA) at UC San Diego, led by Julian Betts of Economics, helped the district rise to the challenge of a rigorous new graduation policy. Related reports on the district's own new estimates for 2016, in the Union-Tribune and Voice of San Diego, compared them to estimates released earlier by SanDERA.
---
Did a Teen Discover a Lost Mayan City? Not Exactly
The internet was abuzz with a 15-year-old "discovering" a Mayan site, leading Geoffrey Braswell of Anthropology to weigh in. "Mr. Gadoury should be praised for his work, and it is clear that he will have an exciting future," Braswell said. "Nonetheless, the images that he has shown are not of Maya pyramids." News organizations around the globe began to update their stories with Braswell's comments: New York Magazine, Wired, Gizmodo and the Washington Post (linked above), among them.
---
On Mexico-US Border, Living in the Shadow of 'The Wall'
In this in-depth feature, Fonna Forman of Political Science, co-director of the UCSD Center on Global Justice and the Blum Cross-Border Initiative, says the US-Mexico border wall has a different psychological impact depending on your geographic and economic situation.
---
Will Embryo Selection Replace How Pregnancy Traditionally Begins?
Citing an earlier piece, Deseret News featured comments from John Evans of Sociology for an updated article on ethics and new genetic technologies.
---
Student Speakers Selected for All Campus Commencement Ceremony
Psychology major Karina Mohajerani will share her personal story and encourage the class of 2016 to be of service to the community and the world.
---
From Riverside's Casa Blanca to the White House
Tom K. Wong almost didn't graduate high school when he learned at 16 that he was an undocumented immigrant. Now a Ph.D.-holding faculty member of Political Science, Wong has completed his second book. And he has just been detailed by the U.S. government to serve as a policy advisor on a White House initiative.
---
American Indian Narratives in Picture Form
The New York Times reports on efforts to keep intact 19th-century ledger books used to record tribal history. Included in the story are Ross Frank of Ethnic Studies and his Plains Ledger Art Project.
---
American Academy of Arts and Sciences Elects Three From UC San Diego
Jeff Elman of Cognitive Science, former dean of the Division of Social Sciences, is one of three UC San Diego professors honored – and one of 29 UC-wide.
---
Don't Fear Muslim Immigrants: They Aren't the Real Problem
In a feature for Foreign Affairs, Claire Adida and her co-authors for the book "Why Muslim Integration Fails in Christian-Heritage Societies" say "democracies are not opening their doors to terrorism when they let in Muslim immigrants."
---
What If We Just Gave Poor People a Basic Income for Life?
Economist Paul Niehaus and a fellow cofounder of the organization GiveDirectly write in Slate that they are about to test the idea. GiveDirectly is pledging $10 million to provide at least 6,000 Kenyans with a basic income for 10 to 15 years. Tech Insider covered the news as well.
---
Global Mental Health: Transdisciplinary Perspectives
Thomas Csordas and Janis Jenkins of Anthropology are among those working to move mental health from the margins to the mainstream of the global development agenda. Jenkins served as panel chair for "Conceptualizing Mental Health," while Csordas served as a panelist for "Context and Mental Health: Culture, Poverty, and Religion," at a meeting convened by the International Monetary Fund, the World Health Organization, the U.S. National Institutes of Health and Georgetown University. The meeting was held in conjunction with the World Bank's and World Health Organization's "Out of the Shadows: Making Mental Health a Global Health Development Priority," covered by The New York Times and Huffington Post.
---
Downtown San Diego: The Innovation Economy's Latest Frontier
Sociologist Mary Walshok, dean of Extension, urges the region to court creative millennial talent by providing "an urban environment where they can have diverse social interactions, where they can walk and bike to work, shops, restaurants and cultural amenities."
---
Meet the Inventor of Game of Thrones' Otherworldly Language
A CBS News video feature on Linguistics alumnus David Peterson, this year's UCSD Alumni Emerging Leader honoree and creator of languages for Hollywood, includes a visit to Grant Goodall's class on invented languages.
---
Alumna Gives Voice to Transgender Youth With New Book
For Transgender Day of Visibility, Communication alumna Hillary Whittington returned to campus to discuss her memoir "Raising Ryland: Our Story of Parenting a Transgender Child with No Strings Attached."
---
Will New Tax 'Inversion' Rules Hurt San Diego Biotechs?
The San Diego Union-Tribune asks thought leaders across the region, including economist James Hamilton.
---
Could Generational Change Ease Brazil's Politics of Corruption?
It is possible the sheer scale of Brazil's recent presidential scandal will prompt real reform, says Scott Desposato of Political Science in the Christian Science Monitor, though he urges caution in hoping that it will.
---
Where Jobs Are Squeezed by Chinese Trade, Voters Seek Extremes
Economist Gordon Hanson is interviewed by the New York Times, linked above, and WBUR about his research showing the effects of trade on the U.S. job market. Hanson's research has been cited by free-trade critics, Bloomburg reports, but in a Vox interview, Hanson says he thinks free trade is essential.
---
'Power of the Crowd' to Monitor At-Risk Archaeological Sites
A team of researchers at the new Center for Cyber-Archaeology and Sustainability led by Thomas Levy of Anthropology has launched a joint online mission to monitor nearly 11,000 archaeological sites located in Syria, Iraq and Lebanon.
---
Class Acts: Annual Faculty Excellence Awards
Teddy Cruz is honored for excellence in community service, including for projects he designed and directs with collaborator Fonna Forman of Political Science.
---
Architect Wants to Turn Tijuana River Canal Into a Solar Energy Farm
A proposal by Rene Peralta of Urban Studies and Planning gains traction.
---
'Race for the White House'
CNN's presidential election series of documentaries features Samuel Popkin of Political Science in two of six episodes: "Truman v. Dewey" and "Clinton vs. Bush." Popkin was also interviewed for CNN Newsroom Weekend.
---
Three Officials Charged in Flint Water Crisis
A previous interview by Thad Kousser of Political Science, where he cautions running a government like a business, is recalled for this Christian Science Monitor story.
---
Auto Workers Union Fights Internally Over Israeli Boycott Policy 
Jennifer Mogannam, a Ph.D. candidate in Ethnic Studies, is interviewed by RT News.
---
What You Need To Know About That 'Cute' Lemur Video
Did you see or share that viral video of a lemur demanding back scratches? Marni LaFleur of Anthropology, who co-directs the nonprofit Lemur Love, explains to NPR why interacting with wild lemurs is not good for you, or the lemur. LaFleur also spoke with Slate.
---
Young Cancer Survivor Vies for Fundraising Crown
Communication alumna Chelsea Street hopes to raise $100K for the Leukemia & Lymphoma Society.
---
San Diego Celebrates Earth Day, Cheers Paris Climate Accord
Psychologist Sandra Brown, vice chancellor of research, said San Diego is at the forefront of climate-change issues.
---
2016 UC San Diego Sustainability Awardees
Leslie Lewis of Urban Studies and Planning is honored as an outstanding faculty member for personally modeling sustainability, as well as for her teaching and outreach.
---
New Graduation Rules Create Win-Lose Scenario for Students
Study by Julian Betts of Economics and SANDERA on required college-prep courses and potential effects on graduation rates (PDF) continues to receive press, including this Voice of San Diego article on foreign-language requirements.
---
Derailed Train of Thought? Brain's Stopping System May Be at Fault
The same neural mechanism that interrupts body movement also interrupts cognition, suggests a study by Adam Aron of Psychology, published in Nature Communications. The findings, which may give insight into Parkinson's Disease, were covered by NBC News, The Scientist, Daily Mail, and Parkinson's News Today, among others.
---
Society Needs to Better Understand the Economics of Climate Change
"What is crystal clear is that  society is hampered in using natural science knowledge of climate change because of gaps in the knowledge of economic and social dimensions of climate change," write economists Richard Carson and Joshua Graff Zivin, along with many others in Science, urging a more substantive research program in the economics of climate change so we can find "effective policy solutions with broad societal support." Carson was also interviewed by ClimateWire on San Diego's goal of 100 percent clean electricity by 2035.
---
System Overload: Inside America's Infrastructure Problem
In The New Yorker, political scientist Steven Erie, former director of Urban Studies and Planning, explains the "edifice complex," as well as how Americans have turned into "short-term-fix addicts," and how the Republican Party is now more skeptical of big infrastructure projects than it once was.
---
Wage Deal Part of New Political Process in California
"The minimum wage agreement shows how compromise can come when state leaders use direct democracy and representative democracy to cooperate rather than compete," writes Thad Kousser of Political Science in a San Diego Union-Tribune op-ed, while an editorial in The Oklahoman quotes him on stark contrasts between state legislatures.
---
Accounts Show How Imperfect Memory Can Be
"I think there would be a lot less disagreement of eyewitness accounts if you knew how confident they were. It's so critical," said John Wixted of Psychology in a story on the case of Jamar Clark's shooting by police officers in Minneapolis. Wixted's work on eyewitness confidence is explored more deeply in a forthcoming issue of Scientific American Mind.
---
The Strange Seasonality of Violence
Some consider April the "beginning of the killing season," writes the Washington Post. David Phillips of Sociology urges caution about making such a claim.
---
'The Universal Declaration of Human Rights in the 21st Century'
Fonna Forman of Political Science, co-director of the UCSD Center on Global Justice and the Blum Cross-Border Initiative, serves on the Global Citizenship Commission to re-examine the Universal Declaration of Human Rights. The commission is presenting their report to the United Nations Secretary General April 18. Subsidiary research projects related to the commission's work were carried out by researchers at the Center on Global Justice, including a report on human rights education led by Gerry Mackie of Political Science and a report on human rights enforcement.
---
The Crazy Idea That Higher Oil Prices Might Be Good for the Economy Right Now
Washington Post's Wonkblog calls prior research by Johannes Wieland of Economics the "perfect test case" for understanding the effects of high oil prices and zero interest rates on the economy.
---
Benin Has a New President: Patrice Talon, an Ironic Outsider Politician
Claire Adida of Political Science looks at Benin's history of supporting outsiders, raising questions about what the recent election means for the country's democratic future.
---
Tritons Baseball Trio Has Stuck Together
Economics students Gradeigh Sanchez and Jack Larsen, along with friend and teammate Tyler Howsley, are featured in the Union-Tribune.
---
Organic Farm Serves Up Life Lessons for UC Students
Sociology student Gabriela Estrada comments on her UC Global Food Initiative fellowship, saying she plans to work at the Ocean View Growing Grounds in Southeast San Diego after graduation.
---
Curating the Craft Beer World
Nick Norton, Political Science alumnus, is featured with other Warren College alumni in Triton magazine.
---
April 28 and May 12: Triton Connect
Social Sciences alumni are featured in two upcoming events: Silicon Valley on April 28 features Elisa Schreiber of Greylock Partners and Angela Calman of 23andme, and Los Angeles on May 12 features professional poker player Maria Ho. All three are alumni of Communication.
---
'Modernity's Ear: Listening to Race and Gender in World Music'
Roshanak Kheshti of Ethnic Studies and Critical Gender Studies discusses her book on a New Books Network podcast. "Modernity's Ear" explores how world music gets recorded, produced, marketed and sold.
---
May 3: Global Health Expo and Research Symposium
Join the Global Health Program at the Great Hall for two events May 3: the Global Health Field Experience Expo from 11:30 a.m. to 1:30 p.m. and Horizons of Global Health Research Symposium from 12:30 to 3 p.m. The afternoon keynote speaker, Brandon Kohrt, will address new horizons in global mental health.
---
These People Have a Mind-Bending Way to Navigate
Rafael Nunez of Cognitive Science discusses in National Geographic his research on Yupno speakers in Papua New Guinea, the first known to imagine slopes to orient themselves inside flat homes.
---
The Provocative Politics of the Republican Party
This year's election cycle is the "apotheosis of provocation," writes Amy Binder of Sociology, co-author of "Becoming Right: How Campuses Shape Young Conservatives," in a Princeton University Press blog post. "[W]e can see that style, not substance, is mainly what is at issue here."
---
May 18: Keynote for Ethnic Studies' 25th Anniversary (PDF)
Robin D.G. Kelley of UCLA will present "Over the Rainbow: Second Wave Ethnic Studies Against the Neoliberal Turn," from 3 to 5 p.m. at The Great Hall. A reception will follow.
---
Young Republicans Are Surprisingly Moderate – and They Could Change American Politics
According to a new study by Gary Jacobson of Political Science covered by Vox, young Republicans are likely to be to the left of older Republicans on a host of issues and not just the expected ones. Jacobin magazine covered the research in "The Coming Left-Wing Majority." Also, Jacobson spoke with the Union-Tribune about Rep. Duncan Hunter, R-Alpine, and about "San Diego's Trump Dilemma."
---
UCSD Students Gear Up for California Primary
Featuring Assembly Speaker Emeritus and UC Regent John Perez, UC San Diego's Center for Tomorrow's California and Associated Students welcomed political leaders and students to discuss California's role in the presidential primary race. Fox 5 News was on site to report.
---
Solutions From Budding Urbanologists
Keith Pezzoli, of Communication and Urban Studies and Planning, thinks of the 1,100-acre campus as the county's 19th city, where 56,000 students, faculty and staff labor daily. "It has to deal with problems any city faces," he told the Union-Tribune in its coverage of the 26th annual expo featuring the work of USP students on issues on- and off-campus. In addition to highlighting select student projects, the story also includes Isaac Martin of Sociology, who gave the keynote.
---
Pay Wars: Would a Higher Minimum Wage Help or Hurt Workers?
As news broke of a deal to raise the minimum wage in California to $15 an hour, a paper (PDF) by Jeff Clemens of Economics and  Ph.D. alumnus Michael Wither on how minimum wage affects employment and income proved valuable to reporters. An AP story quoting Clemens appeared in the San Diego Union-Tribune, Boston Globe, Yahoo! News and the New York Times, among many other outlets. A Wall Street Journal editorial also cited the work.
---
A New Kind of Weather
The Economist cited political scientist James Fowler's research – a massive 60 million-person experiment on Facebook in 2010 to get out the U.S. vote – in a story on the role social media play in collective action.
---
2015 Equal Opportunity/Affirmative Action and Diversity Awardees
Among the honorees for campus diversity awards: UCSD Community Stations led by Fonna Forman of Political Science, Michael Cole of Communication and Bud Mehan of Education Studies.
---
San Diego Graduation Rates Expected to Drop
In a KPBS Midday Edition interview, Julian Betts of Economics and SanDERA discusses his recent report analyzing SDUSD's new college-prep graduation policy. The report predicts a rise in the number of students eligible for college but also raises concerns that many may not graduate at all.
---
Young India on the Move
The Wall Street Journal's book review of "The End of Karma: Hope and Fury Among India's Young" by Somini Sengupta includes Karthik Muralidharan of Economics.
---
Do Endorsements Matter?
Thad Kousser of Political Science went on KPBS Midday Edition to talk endorsements in San Diego politics. With the Contra Costa Times, Kousser discussed California's history of populism  in light of the current presidential primaries.
---
Airport Terror: Increase Security Net?
Following the bombings in Brussels, the San Diego Union-Tribune spoke with Eli Berman of Economics. Berman said to attack terrorism networks at their source.
---
Team Soc Sci Needs You
Yeah, you! Join the divisional team, Team Soc Sci, in support of student scholarships at the 20th annual Triton 5K on Sunday, April 10. You can run, walk, hop, skip or jump. But you must register first.
---
How Apple's Design Changed the Computer World
Voice of America video features Don Norman of Cognitive Science and the Design Lab.
---
Trump Vows to 'Break' NAFTA
PRI's The World interviews Economist Gordon Hanson on the potential to endanger relations with Mexico, saying, "I would hope that a lot of what we're hearing in terms of criticism of NAFTA and using Mexico as a political pinata is just posturing."
---
'The People v. O.J. Simpson' Contradicts 'No Spoilers'
Research by Nicholas Christenfeld of Psychology and Ph.D. alumnus Jonathan Leavitt is used in this Arts and Entertainment story for The Washington Post. Their research on spoilers was released in 2011.
---
Addressing Inequality
ICYMI, in case you missed it – a Storify on the spring edition of Socially Speaking, the division's quarterly conversation series: Lane Kenworthy of Sociology, Thad Kousser of Political Science and Amanda Datnow of Education Studies, with Voice of San Diego Editor in Chief Scott Lewis.
---
April 22: Social Media for Campus Researchers and Faculty
Noon to 1:30 at the Faculty Club: Social media can be a powerful tool to share work, network with colleagues and learn from others in your fields. Free, register at link above.
---
San Diego's New Graduation Policy on Course to Score Big Wins and Losses
A rigorous new "college prep" graduation requirement in the San Diego Unified School District looks likely to produce more college-eligible students, according to a report by the San Diego Education Research Alliance at UC San Diego. Co-authored by SanDERA executive director Julian Betts of Economics and supported by the Yankelovich Center, the study also finds as many as 16 percent more students may not graduate at all. Voice of San Diego reported on the findings, followed shortly by the Union-Tribune on the front page of its Sunday paper.
---
California Networking Consortium to Honor UC San Diego 'Cyber' Archaeologist
Thomas Levy of Anthropology will receive the CENIC Innovations in Networking Award for Research Applications in recognition of developing and deploying new systems for reconstructing the archaeological record through digital technologies.
---
'Under the Strain of Color'
Gabriel Mendes of Ethnic Studies and Urban Studies and Planning reads from his new book, "Under the Strain of Color," Wednesday, March 30, 4:30 to 6 p.m., at the UC San Diego Cross Cultural Center.
---
Investing in California's African American Students (PDF)
Frances Contreras and Thandeka Chapman of Education Studies led a research team comprised of UC San Diego, UC Riverside, UC Berkeley and UC Davis graduate students and faculty to produce this report showing that high-achieving African-American students in California are not attending UC campuses due to a number of factors.
---
March 30: Socially Speaking on 'Addressing Inequality'
Join Lane Kenworthy of Sociology and the Yankelovich Center, Thad Kousser of Political Science and Associate Dean Amanda Datnow of Education Studies for conversation – as well as tapas, wine and dessert. The evening is moderated by Voice of San Diego CEO Scott Lewis.
---
Legendary Pollster Donates Millions to UC San Diego
Union-Tribune reports on the generous bequest by pioneering public opinion researcher Daniel Yankelovich, which will help the division's Yankelovich Center study some of the most pressing issues in the social sciences, including education and upward mobility.
---
More Than Meets the Eye
From DIY comedian to humanitarian, Communication alumna Milana Vayntrub is more than just the face of AT&T.
---
New Candidates Jumble Key Council Race
The San Diego Union-Tribune reaches out to Vladimir Kogan, doctoral alumnus of Political Science, for comment on the San Diego City Council race.
---
Voices From a Credentials 'Summit'
The Chronicle of Higher Education goes to political scientist Alan Houston, UC San Diego's director of academic strategic initiatives, for insight on how the roles of colleges, employers and students are changing as credentials become digital.
---
Reps. Davis, Sarbanes Seek Alternative to 'Big Money' Campaigns
Thad Kousser of Political Science is cited, saying there is no way to stop big money in campaigns because of recent Supreme Court rulings, notably Citizens United.
---
Interested in Education? Government Work? Intern at ED!
Andrew Chao, International Studies undergraduate student, pens this blog post about his internship for the U.S. Department of Education.
---
Diversity Awards Recognize Dedication to Empowerment and Community Engagement
Several Social Sciences faculty and staff were honored at the recent UC San Diego Diversity Awards: Ethnic Studies professors Dayo F. Gore and Sara Clarke Kaplan founded the Black Studies Project two years ago, and Ethnic Studies professor Daphne Taylor-Garcia co-founded the Mackey-Cua Project. Ethnic Studies alumnus Amrah Saloman J. and Communications Ph.D. student Tara-Lynne Pixley were also honored for their work.
---
El Diseno Es una Forma de Pensar, de Resolver Problemas, Dice Don Norman
In Spanish, El Sol de Mexico features Design Lab director Don Norman of Cognitive Science at the conference "The Future of Design."
---
Why Publishing Is So White
Publisher's Weekly addresses a lack of diversity with sociologist John Skrentny suggesting it is important to look at broader data when considering why book publishing has such a high concentration of white faces in its ranks. Additionally, Skrentny also discusses South Korea's struggle with cultural diversity in DW Akademie.
---
Trump Likely Needs California Triumph to Win Nomination
In California media, Samuel Popkin of Political Science looks at what Donald Trump needs to win the Republican nomination, while also comparing the presidential hopeful to former Calif. Governor Arnold Schwarzenegger.
---
Are Free Trade Agreements Good or Bad?
Economist Gordon Hanson appears on Marketplace (linked above) and in the Union-Tribune and New York Times looking at trade and the presidential election.
---
Grad Students Make the Case for Why Their Research Matters
Tracey Kiser, a graduate student in Education Studies, visited with lawmakers for UC Graduate Research Advocacy Day. She is testing new approaches to help community college students succeed in developmental math.
---
UC San Diego & You: Kelly Gates and Mica Pollock
Watch now: Kelly Gates of Communication and Mica Pollock of Education Studies and CREATE discuss their work in short, TED-style talks for UC San Diego Alumni and Community Engagement. YouTube links for Gates and Pollock.
---
Daniel Yankelovich Endows Multimillion Dollar Fund
The public opinion expert's bequest will continue support for the Yankelovich Center for Social Science Research, which aims to find solutions to pressing and complex problems that confront our nation. Times of San Diego,  San Diego Metropolitan, La Jolla Patch, KPBS, San Diego Business Journal and others reported on the announcement.
---
Fighting Truancy Among India's Teachers, With a Pistol and a Stick
Nearly 24 percent of rural Indian teachers were absent during random visits for a recent study led by Karthik Muralidharan of Economics, reports The New York Times.
---
It's Not You. Bad Doors Are Everywhere.
Who hasn't pushed a door when they should have pulled? Cognitive scientist Don Norman – director of the Design Lab at UC San Diego and a longtime leader of human-centered design – is changing the world, one poorly designed door at a time.
---
March 30: Socially Speaking on 'Addressing Inequality'
Join Lane Kenworthy of Sociology and the Yankelovich Center, Thad Kousser of Political Science and Associate Dean Amanda Datnow of Education Studies for conversation – as well as tapas, wine and dessert. The evening is moderated by Voice of San Diego CEO Scott Lewis.
---
Two Receive Prestigious Sloan Research Fellowships
The Sloan Foundation has selected two UC San Diego faculty members for Sloan Research Fellowships in 2016: Charles Sprenger, associate professor of economics and strategy, and Julio Barreiro, assistant professor of physics.
---
Archaeology's Information Revolution
The Atlantic reports on what big data and technology mean to the study of ancient artifacts, including the work of Thomas Levy of Anthropology. Also, Levy's new Center for Cyber-Archaeology and Sustainability at the Qualcomm Institute is now partnering with the Israel Antiques Authority.
---
Obama Will Have a Tough Time Rallying Support to Replace Scalia
FiveThirtyEight analyzes the power of the president to "go public" – or pressure Congress by shaping public opinion. The phrase was coined by UC San Diego political scientist Samuel Kernell.
---
Legislative Primer: Battles That Will Impact You
Thad Kousser of Political Science begins a new series to track laws facing Californians. Up first: an overview of the major battles in Sacramento, from the budget to daily fantasy sports. Kousser also spoke with public radio station KPCC about an initiative that would force California politicians to wear decals of their financial backers.
---
How San Diego's Redistricting Map Could Shortchange Democrats
Political Science alum Vlad Kogan spoke with KPBS Midday Edition: "Even when there's a Democratic advantage on paper, that rarely translates into an actual Democratic advantage on Election Day."
---
China's Environment Minister Wants More Power to Crack Down on Polluters
Vice News seeks the expertise of Political Science Ph.D. candidate Deborah Seligsohn.
---
The Winnowing of the Republican Field
Wayne Cornelius of Political Science sends a letter to the editor of The New York Times: "Mr. Trump has made racial and religious bigotry 'respectable.'"
---
Why White People Should Care About Anti-Racism on Campus
Laura Barraclough, alumna of Ethnic Studies and Urban Studies and Planning, pens this piece for Huffington Post.
---
How Donald Trump Compares to Teddy Roosevelt
Union-Tribune op-ed by James Ingram, doctoral alumnus of Political Science and current lecturer in Urban Studies and Planning.
---
Why Trump Now?
In reference to his recent paper "The China Shock," Gordon Hanson of Economics explains the "populist insurgencies" in the current election cycle to The New York Times' Thomas Edsall.
---
Physical Attraction, Feminine Faces and Why 'the Johnny Depp Effect' Doesn't Always Apply
Research by Piotr Winkielman of Psychology showing how assigning gender to faces can cause people to see them as less attractive was covered by The Washington Post (linked above), The Daily Mail and Science 2.0, among others.
---
Labor May Support Faulconer Challenger
The San Diego Union-Tribune looks at the June 7 mayoral primary, interviewing Steve Erie of Political Science. In the Los Angeles Times, Erie comments on that city's city council.
---
Detroit's Lesson – 2016 Candidates Can't Ignore $60 Trillion Debt
Economist James Hamilton's research on federal liability is cited by USA Today.
---
Team Soc Sci Needs You
Yeah, you! Join the divisional team, Team Soc Sci, in support of student scholarships at the 20th annual Triton 5K on Sunday, April 10. You can run, walk, hop, skip or jump. But you must register first.
---
Fred Chang Named to National Academy of Engineering
Psychology alumnus Frederick Chang says, "This recognition further motivates me to continue pursuing the challenge of securing cyberspace." Chang was previously profiled for his cybersecurity work in Social Sciences E-Connection.
---
Gardening & Giving Back: UCSD Alumni Day of Service
At a service event supporting the Promise for Education initiative, UC San Diego alumni – including Imperial Beach Mayor Serge Dedina of Political Science, South Bay Unified School District Superintendent Katie McNamara of Education Studies, Imperial Beach City Councilman Ed Spriggs of Economics and Steph Barry of Political Science — are featured by Triton magazine and the Eagle and Times of Imperial Beach. Barry recently took the helm of Alumni and Community Engagement at UC San Diego.
---
The Race to Save Threatened Cultural Heritage Sites
"When intolerant radical ideologies are coupled with modern bombs and bulldozers, the potential for total destruction of heritage sites is unparalleled compared with the past," says Thomas Levy of Anthropology. A UC Newsroom feature and Forbes detail how cyber-archaeology research headed by Levy is coming to the rescue.
---
New Company From GiveDirectly Founders Aims to Streamline Payment System
Economist Paul Niehaus' software technology company Segovia scores investment from the Global Innovation Fund.
---
What Does It Take to Get Dads to Take Parental Leave?
Seeing other dads do it. Economist Gordon Dahl explains his research on NPR. The study, based on Norwegian data, was also covered by New York Magazine.
---
Rebels With a Cause
Gerardo Arellano and Gabriel Agundez met 20 years ago, when both men were Ethnic Studies majors and campus community centers were just sprouting. Arellano, now director of the Raza Resource Centro, recently reconnected with Agundez – and his stepson, a new transfer student to UC San Diego – at the center's Avanzando Juntos event.
---
Changing the Future
Communication alumna Helen Griffith leads 'Most Innovative' high school, located in San Diego's Central Library.
---
On a 'CRASSH' Course
Representatives from several departments in the Division of Social Sciences participated in UC San Diego's Conference for Research in the Arts, Social Sciences and Humanities.
---
Learning Empathy Through Art in Prison
The San Diego Union-Tribune features Sociology Ph.D. candidate Laura Pecenco and her Project PAINT, the Prison Arts INiTiative, which brings art classes to prison inmates.
---
Cricket Team of Maasai Warriors Goes to Bat for Women's Rights
Huffington Post and NPR report on the Maasai Cricket Warriors, the focus of a documentary film that charts the players' journey from their Kenyan village to their first championship in London. The team was founded by Aliya Bauer as part of her work at the Uaso Ngiro Baboon Project run by Shirley Strum of Anthropology.
---
Republicans – Then and Now – Talking About Drug Addiction
NPR reaches out to Curtis Marez of Ethnic Studies for their coverage of the Republican Party primaries.
---
Tea Party Stakes Claim to City, County Races
In the Los Angeles Times, political scientist Gary Jacobson said the rising influence of the tea party in the state GOP will only accelerate the decline of the party's influence.
---
Feeling Sleepy? You May Confess to a Crime You Didn't Commit
Letting suspects sleep will protect the innocent but may also let more criminals off the hook by helping them resist interrogation, says John Wixted of Psychology in Science magazine.
---
Learning Program Eases English Lessons for Somalis
Grant Goodall of Linguistics gives language-learning insights to the San Diego Union-Tribune, explaining the importance of "meaningful input" and interaction.
---
Students Get Crash Course in Responding to Life's Unexpected Turns
Daisy Rodriguez, Ethnic Studies' undergraduate coordinator, has been a coordinator of the Real World Career Series for the past three years.
---
Voter ID Laws Suppress Dems, Minorities
Research led by Zoltan Hajnal of Political Science continues to receive extensive media coverage. In addition to the San Diego Union-Tribune and Los Angeles Times, articles appear in the Huffington Post, Latin Post, AFL-CIO and Atlanta Black Star.
---
Team Soc Sci Needs You
Yeah, you! Join the divisional team, Team Soc Sci, in support of student scholarships at the 20th annual Triton 5K on Sunday, April 10.  You can run, walk, hop, skip or jump. But you must register first.
---
Alumni and Community Engagement Announces 2016 Honorees
David Peterson of Linguistics is this year's Emerging Alumni winner. Peterson is a language creator best known for creating the Dothraki and High Valyrian languages for the HBO series "Game of Thrones." Peterson will be recognized during UC San Diego's annual Alumni Weekend, beginning June 2.
---
Smart Tech Use for Equity
Mica Pollock of Education Studies and CREATE writes about engaging a diverse group of K-12 teachers in San Diego to "identify uses of technology in schools that promote learning, development and success for all students versus uses that don't." The piece appears in the Southern Poverty Law Center's Teaching Tolerance magazine.
---
Why Iowa?
With a population that is overwhelmingly white and more rural than the nation as a whole, does it make sense for Iowa to play such a big role in picking our president? Thad Kousser of Political Science proposes a reform of the current national primaries model that also retains its advantages.
---
Research and the Real World
A special Chronicle of Higher Education package examines if research scientists and their funders are working to provide solutions for society's problems. Eli Berman of Economics is featured in the pieces "Is University Research Missing What Matters Most?" and "How Fresh Funding Structures Could Support Research With Impact."
---
Feb. 23: Gun Violence in the United States – A Global Public Health Crisis
Hosted in part by the Global Health Program and co-sponsored by Department of Communication, the quarterly Conversations in Global Health event includes Janis Jenkins and Saiba Varma of Anthropology, and Brady Campaign Director Ron Marcus. The conversation starts at 3:30 p.m.
---
Democratic Socialism Might Be Inevitable in America
Even if Bernie Sanders loses, not only is social democracy possible in the United States, but it's near inevitable, argues Lane Kenworthy of Sociology and the Yankelovich Center for Social Science Research in a Washington Post Wonkblog Q&A.
---
Team Soc Sci Needs You
Yeah, you! Join the divisional team, Team Soc Sci, in support of student scholarships at the 20th annual Triton 5K on Sunday, April 10. You can run, walk, hop, skip or jump. But you must register first.
---
The Power of One Voice
Meet Dejanay Wayne, '17. The undergraduate majoring in Communication and Ethnic Studies has ideas on how to make the university more welcoming to students of color. See what she's accomplished so far.
---
'Why Muslim Integration Fails in Christian-Heritage Societies'
Book co-authored by Claire Adida of Political Science is reviewed by The Financial Times.
---
Study Finds Republican Voter Suppression Is Even More Effective Than You Think
Zoltan Hajnal, alumnus Lindsay Nielson and Ph.D. candidate Nazita Lajevardi, all of Political Science, show that "voter ID laws skew democracy in favor of whites and those on the political right." Think Progress, Vice and Color Lines reported on the working paper, as well as The Washington Post's Wonkblog  and an op-ed in The Los Angeles Times.
---
The Surprising Relationship Between Taxes and Charitable Giving
Research by James Andreoni of Economics tying an increase in government grants to a decrease in personal giving is featured in Yahoo! Finance.
---
The Oscars Whiteout Is Driven by Racism – and Greed
A U.K. Guardian op-ed on this year's Academy Awards cites research by sociologist John Skrentny, director of the Center for Comparative Immigration Studies at UC San Diego.
---
The China Shock (PDF)
A National Bureau of Economic Research working paper, co-authored by Gordon Hanson of Economics, details the impacts of the China trade shock on labor markets in developed economies. It also argues that the "case for free trade [be] not based on the sway of theory alone, but on a foundation of evidence that illuminates who gains, who loses, by how much, and under what conditions." Multiple media outlets covered the study, including The Economist, The New York Times, CNN and The Atlantic.
---
Dogs Get Bitten by the Green-Eyed Monster, Too
Huffington Post covers 2014 research by psychologist Christine Harris and former honors student Caroline Prouvost.
---
Award-Winning Research About Mexican Immigration
Natalina Molina of Urban Studies and Planning was recently awarded the 2015 Susanne M. Glasscock Humanities Book Prize for Interdisciplinary Scholarship for her book, "How Race Is Made in America: Immigration, Citizenship, and the Historical Power of Racial Scripts."
---
How Plunging Oil Prices Threaten the U.S. Economy
In a story for The Fiscal Times, James Hamilton of Economics predicts that oil-producing regions in the United States may experience recession like they did during the oil glut of the 1980s. The comment is used again for Sputnik News.
---
'Eugenia: A Fictional Sketch of Future Customs'
Latin American Studies librarian Sarah Buck Kachaluba has edited and translated a book by Eduardo Urzaiz, now published by the University of Wisconsin Press.
---
Why Don't We Have a Piketty Tax Already?
"The short answer is the Constitution," blogs sociologist Isaac Martin.
---
Family Welfare Cultures: Evidence from Norway's System of Disability Insurance
Research by Economist Gordon Dahl presents some of the first causal evidence for the intergenerational transmission of "family welfare cultures." Additionally, Dahl pens a Children, Youth & Families briefing on the "Earned Income Tax Credit and Educational Outcomes" (PDF).
---
Energy Company Dollars Have Flowed to Leaders
Gary Jacobson of Political Science looks at a conflict of interest arising from privately financed campaigns, in context of the current methane gas leak in Los Angeles.
---
Tribes' Win in Fight for Bones Clouds Hopes for DNA Studies
In addition to The New York Times, Forbes mentions Margaret Schoeninger of Anthropology in reporting that the Supreme Court has declined to hear a lower-court case appeal regarding remains found on UC San Diego property.
---
Honor a Father's Fight for Civil Liberties
Evidence discovered by Peter Irons of Political Science while researching World War II Supreme Court cases was used in the 1980s to prove there was no military necessity for Japanese-Americans to be forcibly removed from their homes.
---
Floating Another Way to Pay for New Water
Economist Richard Carson spoke with Voice of San Diego about who should bear the cost of new water supplies.
---
Still Connected After All These Years
Psychologist Jean Mandler, co-founder of Cognitive Science with Jeff Elman and Don Norman, is featured for her commitment to UC San Diego for more than 50 years. Responding to her interviewer, Mandler said, "Why stay at this institution? Well, it's the best."
---
Dialogues With the Dalai Lama
In a special 30th Mind and Life Institute event held at the Sera Monastery in India, Lera Boroditsky of Cognitive Science sat with the Dalai Lama to discuss "Language and Mind: How the Languages We Speak Shape the Ways We Think."
---
Presidential Election 2016
Political scientist Thad Kousser brings his expertise on this year's election to several media outlets: The Christian Science Monitor (linked above) on why money won't matter; KPCC's AirTalk on the Republican Party's California primary; The New York Times on the party's 50-state solution; and KPBS's Midday Edition on Obama's State of the Union. Additionally, Kousser advocates for "ranked-choice voting" in a Zocalo Public Square conversation.
---
Facial Recognition: Who's Tracking You in Public?
Kelly Gates of Communication, author of "Our Biometric Future: Facial Recognition Technology and the Culture of Surveillance," is quoted in Yahoo! News. The story originally ran in Consumer Reports.
---
Solving Housing Crisis Key to Growing San Diego Economy
"We talk about a 'sunshine tax' on housing, as if the high cost simply reflects a surcharge for our high quality of life. There actually are many reasons for our affordable housing shortage," writes Cary Lowe of Urban Studies and Planning in an op-ed for the San Diego Union-Tribune.
---
Dothraki and 'The Art of Language Invention'
The Daily Show hosted Linguistics alumnus David Peterson to discuss his book "The Art of Language Invention" and how he developed Dothraki for the TV series "Game of Thrones."
---
Obama Administration Plans Shake-Up in Propaganda War Against ISIS
Anthropology alumnus Michael Lumpkin is appointed the new head of a State Department program on global engagement.
---
EconoMeter Predictions for 2016
What economic indicator to focus on most in 2016? Interest rates, says James Hamilton of Economics in the San Diego Union-Tribune.
---
Giving Money With No Strings Attached
Economist Paul Niehaus, president of GiveDirectly, discusses whether large, one-time cash transfers to the poor are more effective than sums given on a regular basis in this audio interview for The Chronicle of Philanthropy.
---
Robots in Context
In Triton magazine, Social Sciences Dean Carol Padden says social and cognitive scientists lend a deep understanding of the brain that will ultimately allow robots to better interact with humans.
---
Brain Monitoring Takes a Leap Out of the Lab
A first-of-its-kind dry EEG system was developed in part by Cognitive Science alumnus Tim Mullen, CEO of Qusp. Coverage of the invention includes Crazy Engineers, Engaget and Gizmag, among others.
---
Steph Barry, Assistant Vice Chancellor of Alumni and Community Engagement
Political Science alumna Steph Barry is announced as a new assistant vice chancellor at UC San Diego. In a UC San Diego News feature, Barry said, "There is so much promise for the future of this campus, and I'm excited to have the opportunity to be a part of it."
---
Obama Repeated a Common Myth About the Presidency
Research by Samuel Kernell of Political Science is cited in The Washington Post's Wonkblog.
---
So Much to Read, So Little Time
Ph.D. alumna, postdoctoral scholar Elizabeth Schotter of Psychology and the late Keith Rayner publish work on how we read, saying speed readers ultimately don't understand the information they take in. The research sparked features in The Daily Mail, Quartz, The Guardian and Tech Times, among others.
---
Flint Water Crisis Reveals Limits of Running a State as a Business
Commenting on recent events in Michigan, Thad Kousser of Political Science is cited in The Christian Science Monitor.
---
Drowning in Oil
"It's slowing world GDP growth (particularly in China) that is causing oil prices to fall, not falling oil prices that are causing GDP to fall," says economist James Hamilton.
---
Sit. Stay. Play.
Two UC San Diego alumni – Leo Trottier, a Ph.D. candidate with a master's in Cognitive Science, and Dan Knudsen, a neuroscientist from the Gentner Lab – took a prize at the 2016 Consumer Electronics Show for CleverPet, a first-of-its-kind game console for dogs.
---
27 Million Latinos Eligible to Vote
Marisa Abrajano of Political Science: Making voting personal for Latinos is a significant part of getting them to the polls.
---
Apple Buys San Diego Artificial Intelligence Startup Emotient
Created and developed by several UC San Diego affiliates, including Cognitive Science and Psychology alumna Marian "Marni" Bartlett and Javier Movellan, a research scientist at the Institute for Neural Computation and head of the Machine Perception Lab, Emotient offers emotion-recognition technology. The acquisition was widely reported, including in the Los Angeles Times, MacWorld and Bloomberg.
---
'Why Muslim Integration Fails in Christian-Heritage Societies'
A Research on Religion podcast features Claire Adida of Political Science discussing her new book and contemporary discrimination towards Muslims in France. Adida and the book's other authors were also interviewed for The Washington Post's Monkey Cage blog.
---
UC San Diego's Big Ideas for 2016 — and Beyond
The new year is the perfect time to look forward to what we want to accomplish next. Here, visionaries from UC San Diego share their "big ideas" for revolutionizing our community and our planet, including three from Social Sciences. Amy Binder of Sociology says "Match every first-generation college student with a mentor," Sandra Brown of Psychology says "Move the campus to the 'Frontiers of Innovation'" and Alan Daly of Education Studies says "Offer intentional instruction in network literacy."
---
Jan. 21: Socially Speaking
The 2016 presidential election with political scientist Sam Popkin.
---
Archaeologists Find Captive Carnivore Remains in Mexico
Epoch Times features research analysis by Margaret Schoeninger of Anthropology of puma, eagle and wolf remains found in Teotihuacan.
---
Shooter Video Games Increase Aggression
"The effect of violent video game exposure on children remains a concern. Very little research has been conducted with children, and very little research has looked at cumulative effects of exposure over time," says Mark Appelbaum of Psychology in Triton magazine.
---
Can We Prevent Terrorism by Checking Immigrants' Social Media Accounts? No.
Political Science Ph.D. candidate Zachary Steinert-Threlkeld pens this op-ed with Jesse Driscoll of the School for Global Policy and Strategy for The Washington Post's Monkey Cage blog.
---
Vice Chair of the Joint Chiefs of Staff Briefed on Cross Domain Deterrence
Erik Gartzke of Political Science, with Jon Lindsay of the Institute on Global Conflict and Cooperation, recently briefed the second highest-ranking military officer for the U.S.
---
Marr Prize Honorable Mention for Computer Vision Researcher
Prestigious international conference selects paper coauthored by Zhuowen Tu of Cognitive Science from 1,698 submissions.
---
Racial Identity, and Its Hostilities, Are on the Rise in American Politics
The New York Times cites research by Julian Betts of Economics showing that for every four immigrants entering public high schools, one native student switched to a private school.
---
The Democratic Party's Immigration Record Is Atrocious
David FitzGerald of Sociology is quoted by Salon.com in a piece arguing that GOP presidential candidate Ted Cruz accidentally made a good point.
---
Conference Offers Perspectives on Refugee Situation Worldwide
East County Magazine features Center for Comparative Immigration Studies event, and sociologist David FitzGerald and Sociology Ph.D. candidate Rawan Arar.
---
What's a Chair?
Lane Kenworthy of Sociology, holder of the Daniel Yankelovich Endowed Chair on Social Thought, is interviewed in Triton magazine, stating how his research has direct policy implications. Triton also featured the upward mobility project  recently launched by Kenworthy as director of the Yankelovich Center for Social Science Research.
---
Alumni in Triton: Making a Positive Impact
Also in Triton magazine, Economics alumna Chris Haley talks about her service as the San Diego Police Department's data analyst and Communications alumna Lisa Rodriguez recounts her path to San Diego County Superior Court judge.
---
Governor Brown Appoints Alumna to San Joaquin County Superior Court
Imperial Valley News features Political Science alumna Kristine Eagle.
---
'The Minimum Wage and the Great Recession'
NBER working paper by economist Jeffrey Clemens – showing that minimum wage increases reduced employment among individuals ages 16 to 30 with less than a high school education by 5.6 percentage points – caught the attention of the Adam Smith Institute, the Washington Examiner, Market Watch, The Week and the National Review, the latter citing Clemens' work with Ph.D. alumnus Michael Wither.
---
Why Death Doesn't Take a Holiday This Time of Year
The Wall Street Journal cites research by David Phillips of Sociology on the increases in deaths during the holiday season, including how New Year's Day is the deadliest day of the year. Other media also cover the phenomenon, with his work cited in The Washington Post's Wonkblog, the Daily Star and Quartz, among others, as well as a feature for Yahoo! News on why SIDS increases on New Year's Day.
---
Sweetwater District Garners Celebrity Attention
San Diego Union-Tribune story celebrates the success and local impact of computer-science education that grew out of collaboration between the San Diego Supercomputer Center and the Center for Research on Educational Equity, Assessment, and Teaching Excellence (CREATE).
---
Jan. 21 and Feb. 18: A Life in the Law
The Department of Political Science presents a pair of lectures by renowned litigator Bill Lerach.
---